Helping residents get and keep jobs is critical to advancing economic mobility within communities and ensures a city's economic health and vitality. Moving residents from "just a job" to one that provides a living wage and benefits that can support a family requires coordination and engagement across sectors. This can include municipalities working with a local Workforce Investment Board (WIB), school districts, two- and four-year institutions of higher education, career and technical education programs, chambers of commerce, economic development agencies and local employers (both large and small). City involvement in their local WIB is a critical starting point for developing strategies and directing federal and private funding that connects residents to jobs in sectors that offer career pathways and are resilient in the face of economic downturns.
Connecting residents to employment is not a one-time strategy. Rather, it is a continuum that spans from early childhood education, through K-12 and into postsecondary and adult-focused training and job placement programs. It requires long-term cultivation, ensuring that residents can advance throughout their lifespan, including youth and young adult populations. Also, connecting residents to training services alone will not guarantee their success. Wraparound services should be leveraged to allow residents to complete their training and education as well as further support their connection with employment beyond starting a new job.
Unique city roles and levers to advance family-supporting employment:
Listener

– Engage residents and local employers to better understand their employment wants and needs.

Implementer

– Fund programs that provide wraparound supports that allow individuals to secure education or training that will help them obtain a high-wage job.

Equity Leader

– Work with a local WIB to ensure that funding prioritizes racial equity and tracks outcomes via disaggregated data.
Considerations for Local Leaders
Racial equity gaps in education
Education and training beyond high school has become essential for all Americans to gain a living wage. Closing equity gaps exacerbated by the inequities of public education requires a clear understanding about the multiple pathways young people and adults can take to obtaining good jobs and ensuring that information about opportunities is accessible to them.
City and school leaders can develop and implement a common agenda to address the challenges of creating pathways that address racial inequities by building awareness of potential careers for those less likely to engage in training and education that leads to high-wage employment, tutoring and mentorship support for students and stronger connections with employers in targeted sectors through their involvement in summer youth employment programs. Additionally, local leaders can request disaggregated data from the local K-12 education system, WIB and training providers on education and training programs, including the racial makeup of attendees, completion and employment status and wages following graduation. This data can be used to identify any racial or gender inequities and take action to address them by the actions described above.
Securing employer buy-in
Strengthening relationships with local community colleges and the business community is critical for local leaders seeking to strengthen the long-term employment prospects of residents. Employer involvement in the development of the training curriculum and understanding of employee liability are important steps in not only making sure that the individual selection process and overall training result in individuals securing industry-recognized skills, but also that these individuals can be placed in employment following training completion. Additionally, engaging with employers to better understand their staff onboarding is helpful, as this information can be incorporated into workforce development programming to ensure smooth placement for participants.
WIB engagement and alignment with city priorities
WIBs administer the core workforce programs funded by the federal government, with guidance and oversight from state workforce agencies. WIBs can represent a larger geographical area than just one municipality. They are federally mandated to meet the needs of high-wage in-demand sectors, support workers with the greatest barriers, lead the alignment of regional workforce activities and conduct analyses of high-demand job categories and roles. While some WIBs may perform these activities well, not all WIBs are consistent, and some have weaknesses in some of these areas. Moreover, there can be times when WIB priorities do not align with mayoral priorities related to business sectors of interest and target populations on which to focus funds. Municipal leaders should seek to learn and understand their WIB's strengths, weaknesses and priorities and work with the WIB board members and the larger workforce ecosystem to strengthen its services in order to maximize the direct federal funds received.
Limited work-and-learn funding
A common barrier to increasing education or skills for those without means is giving up pay when engaged in training and skill development programs. "Earn-and-learn" programs – such as internships, apprenticeships and on-the-job training – are a proven solution to this challenge because they allow individuals to earn a living wage while upgrading their skills. These programs, however, have limited funding options and therefore are not readily available in most cities. Cities can work with local employers, foundations and county government to secure funding to support work-and-learn programs that connect residents to in-demand careers. Such programs can also help address other critical barriers for workers, such as transportation and child care.
Access to child care
Federal and state funding for child care has not kept up with the high cost of quality care that allows parents or caregivers to work or pursue additional education or skills. Additionally, the COVID-19 pandemic and increased pressure on wages have led many child care providers to leave the profession, reducing the number of locations that parents and other caregivers can access to find care. Cities across the country are working to support the child care workforce and ensure that child care slots are open for working parents and caregivers. Additionally, some municipalities are working to better align child care benefits for workers so that they are secured before they start their full-time employment. This can help workers remain in their new opportunities.
Access to transportation
Safe, reliable and affordable transportation is critical for individuals to gain upward economic mobility, but unfortunately, local transportation systems can be disconnected and fail to meet individual needs. Without transportation, individuals are hard-pressed to get to education and training opportunities or to work. Not all municipalities offer or manage a public transit system, and for some residents, there is a significant stigma associated with using public transit. Cities across the country are resolving this challenge by connecting employment hubs with public transit systems or utilizing alternative transportation modes. For example, some cities are creating partnerships that create scooter-sharing or bicycle-sharing systems that address the lack of connection between areas where low-income residents live and employment or training opportunities. Additionally, municipalities are also partnering with nonprofit organizations to create opportunities for low-income residents to secure reliable automobiles that can be purchased with safe and affordable banking products, such as low-interest loans.
Youth and young adult access to employment
Employment opportunities for youth aged 14-24 years old are often part of a municipality's broader anti-violence strategy, offering them the opportunity to have a paid job with area businesses, local government and nonprofit organizations. This strategy has become common at the local level, but it can lack effective employer engagement to make sure that the youth are accepted into a job upon placement. The length of employment is often insufficient as well (only six weeks in the summer). Furthermore, cities sometimes miss opportunities to connect youth employment initiatives with other municipal support programs that can benefit youth just starting out in employment, such as Bank On Cities or children's savings accounts (CSAs), which are designed to increase the financial capability of the youth.
Cities do well to maximize employment opportunities for youth and young adults ages 14-24. Jobs in this age range build contacts and social capital, contribute to family support, provide opportunities to try out different job categories, set a pattern for long-term employment and help meet basic living expenses while completing postsecondary credentials. Research in some cities has shown beneficial effects for summer job participants regarding arrest reduction and improved academic performance.
Strong citywide strategies offer young people a continuum of opportunities, such as summer youth employment, blended work and learning, internships, apprenticeships and targeted attention to Opportunity Youth (OY). Employer engagement is critical to the success of the participants in that it helps them gain opportunities to explore a career and understand the expectations for the position and employer at large. It also creates supportive supervisors that provide the space to answer questions and provide guidance.
Municipalities should consider modeling a youth employment strategy that they would want private and nonprofit sector employers to replicate. A model program may include offering employment in all areas of operations (i.e., not just parks and recreation but information technology or other more advanced opportunities), increasing the length of placement, providing additional supports (such as mentoring, financial education and access to banking) and supporting their transition into employment (where possible) after the engagement period.
---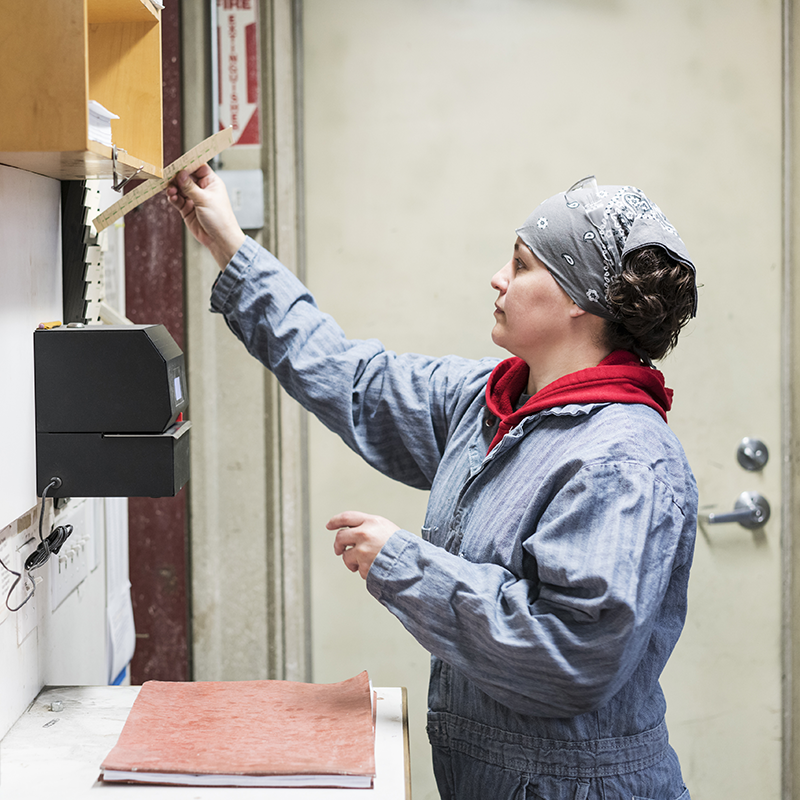 Coming Soon…
Cities in Action
See how cities are implementing strategies to address these issues.
---
Contacting the NLC Economic Opportunity and Financial Empowerment (EOFE) Team
Reach out to us for more information about advancing equitable economic mobility or to discuss strategies that can address the challenges your community is facing.
Contacting the NLC Economic Opportunity and Financial Empowerment (EOFE) Team
Reach out to us for more information about advancing equitable economic mobility or to discuss strategies that can address the challenges your community is facing.