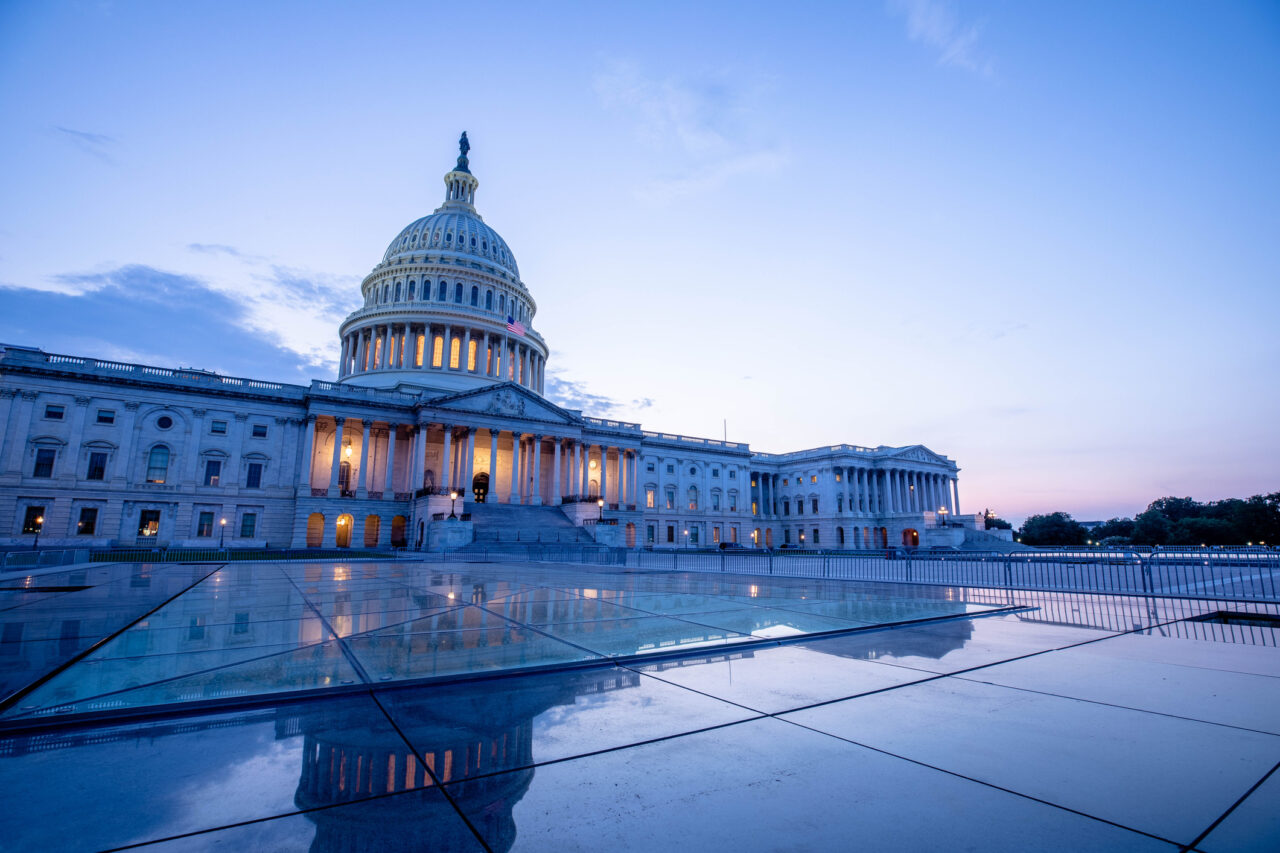 MORE THAN
2500
Municipal officials and staff amplify the voices of their communities in Washington.
Advocacy In Action
Help strengthen America's cities, towns and villages. Using our collective voice, we can ensure Congress and the Administration partner with local governments and make local issues a priority in federal policy.
MORE THAN
4,500
Grassroots Actions Taken on Cities Are Essential
Federal Advocacy At-A-Glance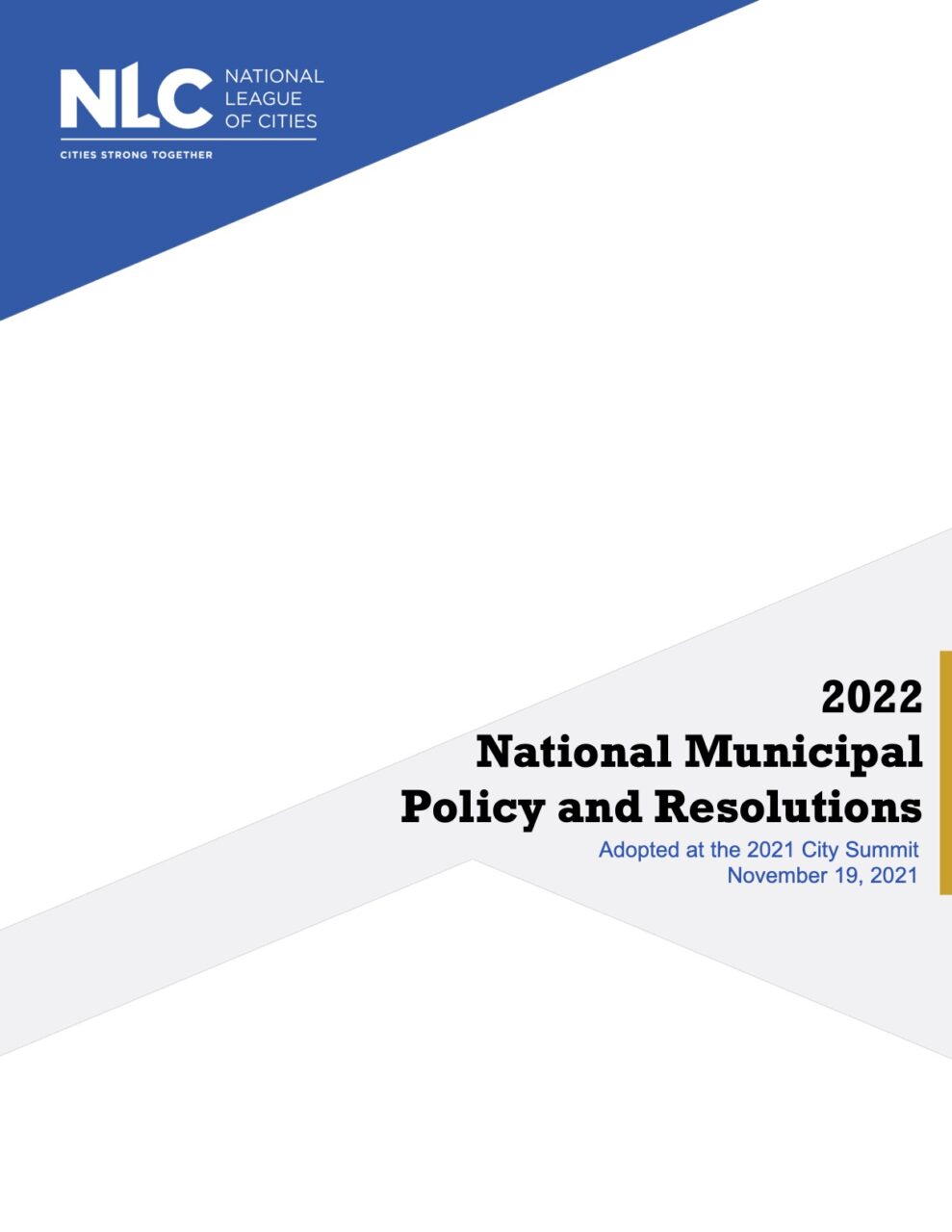 2022 National Municipal Policy
The National Municipal Policy (NMP) is a compilation of federal policy positions introduced, approved and adopted by the full membership of the National League of Cities. These positions focus on federal actions, programs and legislation that directly impact municipalities and guide all of NLC's federal advocacy efforts. It is updated annually.
2023 PROPOSED CHANGES TO THE NATIONAL MUNICIPAL POLICY
Proposed changes to the National Municipal Policy will be voted on during the Annual Business Meeting at City Summit, Nov. 15-19 in Kansas City, MO.
NLC members will vote on the proposed changes there.  Each member city should designate an individual as their voting delegate at the Annual Business Meeting. All delegates MUST be registered for City Summit
HAVE A POLICY PROPOSAL AMENDMENT?
Amendments and resolutions that were not submitted by the NLC Board of Directors or through the Resolutions Committee, may be submitted through the policy proposal petition process.
The petition must be submitted by a certified voting delegate with the support of 10 voting delegates by 10:00 AM Saturday, November 19, the day of the Annual Business Meeting. It should be presented to the policy office located in Room 2209 and sent via email to FA@nlc.org.
2022 Federal ACTION AGENDA
Building Sustainable and Resilient Infrastructure
Infrastructure investment is essential to moving America forward. Yet, much of our nation's infrastructure needs to be repaired and modernized to meet today's demands.
Advancing Workforce Readiness
Investing in the American workforce is critical to expanding our nation's economic success and ensuring that all people have opportunities to thrive.
Federal Budget and Appropriations
Stay up to date on the Fiscal Year 2021 federal budget and appropriations process. NLC is tracking and compiling everything local leaders need to know about the status of the important federal investments in our nation's cities, towns and villages.
Increasing Fair and Affordable Housing
Housing instability is increasingly recognized as one of the biggest barriers to economic prosperity for American families. Federal investment is critical to tackling the housing crisis head-on.
Reimagining Public Safety and Health
After a year of contentious debate and social unrest, federal leaders must prioritize reforming and reimagining public safety and policing in America. Local leaders stand ready to work with Congress and the Administration on the best long-term solutions around gun violence and keeping Americans safe.
Stabilizing Local Government Operations
COVID-19 continues to expose unprecedented challenges to local government operations. After a year of relentless advocacy, $65.1 billion in direct relief will be delivered to cities, towns and villages in the American Rescue Plan Act. Learn more about the timeline and provisions of this historic funding, and what comes next for America's communities.
Digital Equity
Broadband access must be treated as a basic right and as a form of essential infrastructure. America's communities need additional federal investment to help close the digital divide, especially after a year in which connectivity became more important than ever.
Stay Updated With Our Federal Advocacy Newsletter
The Federal Advocacy Update Newsletter is your source for the latest Capitol Hill and Administration activity. Our bi-weekly newsletter provides analysis and updates on the latest federal issues affecting municipalities. Sign up today!