Individuals in low-wage jobs miss out on the opportunity to save funds to tackle emergencies, invest in their children's future or create generational wealth through homeownership. Local leaders and municipalities broadly have an opportunity to actively address the long-term impact disinvestment has had on communities, in particular communities of color, to break down generational poverty.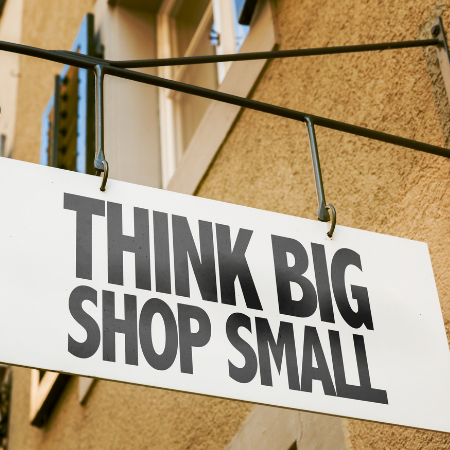 Municipalities across the country are investing in programs that help residents meet their basic needs. Still, few cities actively look at how existing systems can be rebuilt or how programs currently assisting can have more robust links between them. When cities align programs and redesign systems that support residents, they can begin to help residents move from trying to achieve financial stability to building long-term wealth. This type of movement would stabilize families and neighborhoods, strengthen the local tax base and allow municipalities to move their investments into wealth-building initiatives, such as revolving loan funds for micro-businesses.
One of our collective American ideals is that children can surpass their parents' economic standing or achieve greater economic mobility through opportunity and education. Economic mobility or the ability of an individual or a family to improve their financial circumstances over time is viewed by the National League of Cities (NLC) as a continuum—starting with economic stability (ability to meet basic needs), progressing to economic security (stable employment and ability to cover expenses) and ultimately to wealth building (ability to save for self and family's future).
Research has shown that the economic mobility of individuals in the US is lower than in other wealthy countries. This research has also shown that the ability of a child to achieve economic mobility is impacted by the neighborhood where they live.
NLC recently launched the Equitable Economic Mobility Initiative (EEMI), a cohort of eight cities taking active steps to improve economic mobility in their communities. Many of these cities' efforts came about because of lessons learned from administering projects supported by the CARES Act. These efforts helped the cities engage their residents and learn more about who was and was not connected to city services.
"The distribution of CARES Act funds allowed the City to understand better where our limitations were related to supporting our small business owners and gave us a better picture of who was operating businesses within our community. With this knowledge, we are moving forward to obtain tools and support to reach all our small businesses and creating more equitable outcomes," said Mayor Jerry Dyer of Fresno, California.
The EEMI cities will explore ways to engage their residents in finding culturally appropriate solutions and utilizing data to direct programing and resources equitably. This work aims to ultimately move more residents from focusing on how they will pay their rent to being able to have a path to a well-paying career. Several EEMI cities explicitly focus on neighborhoods in their community where the data shows increased programming and support is required to achieve greater economic mobility for residents. The efforts that show positive results will, over time, be scaled across their community.
"We are excited to dig deep with our partners including Summit County Public Health and others to create and implement a workforce development program for mothers in our community. We know education and training are the best ways to increase economic mobility and are excited to start building more targeted on-ramps for our residents," – Mayor Daniel Horrigan of Akron, Ohio
NLC's EEM Initiative provides grant funding, peer learning opportunities, and strategic guidance to participating cities to align community partners and sustainably change the trajectory for many vulnerable families. The eight cities selected through a competitive process to join the EEMI are:
Akron, OH
Charleston, SC
Denver, CO
Fresno, CA
Orlando, FL
Roanoke, VA
Sacramento, CA
Tucson, AZ
With the direct funding that cities of all sizes are receiving through the American Rescue Plan Act, there is an opportunity to rethink how operations are done and to intentionally focus on communities historically left behind. Investing in residents' economic mobility is a bold step in addressing long-term inequities and transforming lives.
Join Us
Members of the Economic Mobility Peer Network gather monthly to network and hear from leading experts on how to boost economic mobility for their residents equitably.