One of NLC's six constituency groups, National Black Caucus of Local Elected Officials (NBC-LEO) brings together African American municipal leaders to network and share best practices.
Established in 1970, NBC-LEO is a space for members to express themselves, share best practices and ensure that NLC's policies and programs benefit their community. NBC-LEO serves as a vehicle for members to discuss problems and explore solutions, debate policy issues, and contribute to the success of American cities and towns. The group meets three times a year in person and hosts a variety of webinars and programs throughout the year.
The National Black Caucus of Local Elected Officials (NBC-LEO) is a group within NLC that represents the interests of African America municipal officials and provides a forum to share ideas and develop leadership experience.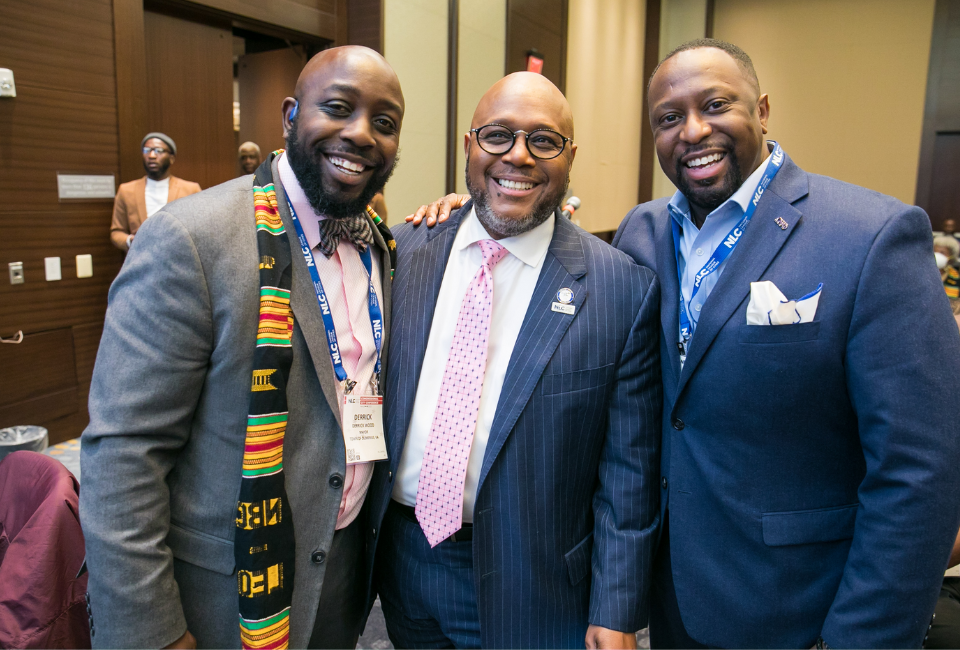 NBC-LEO's Current Focus
NBC-LEO takes pride in tackling current issues facing the Black and African American community. This year, their focus is on:
Making the local municipal procurement process equitable and representative of the community.
Helping local elected officials better understand the procurement process.
Helping local leaders understand their role in promoting minority-owned business opportunities in cities.
The NBC-LEO Board of Directors is elected once a year at NLC's City Summit by the group's membership. For information about Board nominations and an application form, see the membership section below. 
Join NBC-LEO
Become a member of the National Black Caucus of Local Elected Officials. There is no extra cost for NLC members to join; non-members pay a $75 supporting member fee per year. Click 'Join Now' to complete an application through the MyNLC portal.
About NLC Constituency Groups
NLC Constituency Groups give local officials space to express themselves and advocate for the needs of their community. They reflect the diverse interests and backgrounds of NLC members and contribute to leadership development, policy, formulation, advocacy, and program activities.