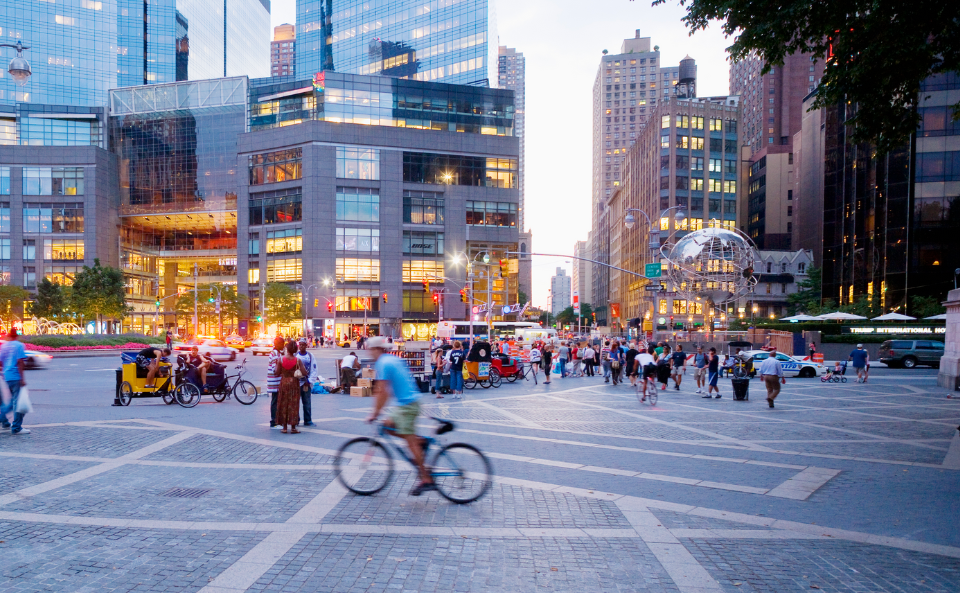 The Cities of Opportunity initiative turns city leaders into health leaders. This Learning Lab webinar series focuses on finding real solutions to the complex challenges of addressing health and equity within your communities.
These candid, peer-led discussions provide an entry point for those engaged in advancing health equity at the local level. The Learning Labs webinar series allows city leaders, staff and partners to come together as peers to share what's working (and what's not). These conversations explore the transformation that occurs when city leaders choose to become champions for health and equity.
---
Upcoming Learning Labs
Please note that registering for one webinar automatically registers you for subsequent events in the series.
Cities Advancing Policy Change to Improve Health Equity Outcomes
Wednesday, September 13, 2023 at 2-3pm ET
City governments often tackle complex, interconnected issues –housing, workforce development, health, climate change –without a clear analysis of root causes or identified set of best practices. To support cities in advancing comprehensive and equitable policy and systems change, NLC and the Urban Institute developed a policy and systems change model, the Policy and Systems Change Compass, through a pilot with three cities. Join CoO city leaders, partners, and funders to hear about the Compass pilot and gain insights about what was learned and how city leaders are planning to build on what they have started.

Improving Equity and Wellbeing through Community Revitalization
Wednesday, April 3, 2024 at 2-3pm ET
Gain insights from city leaders and funders about recent local efforts, coming out of the 2023 Cities of Opportunity Mayor's Institute, to foster equitable communities and neighborhood revitalization to address inequities in physical environments to improve health disparities. Learn how infrastructure investment can go beyond traditional maintenance and improvements to include the built environment and creative planning and zoning approaches.

---
Learning Labs are part of the larger Cities of Opportunity initiative, alongside the Action Cohort, Mayors' Institiute, and Solutions Forum. Cities of Opportunity provides city leaders with a proven, comprehensive and coordinated approach to making changes in policies, practices, systems and that impact physical, behavioral, social and economic well-being.