TABLE OF CONTENTS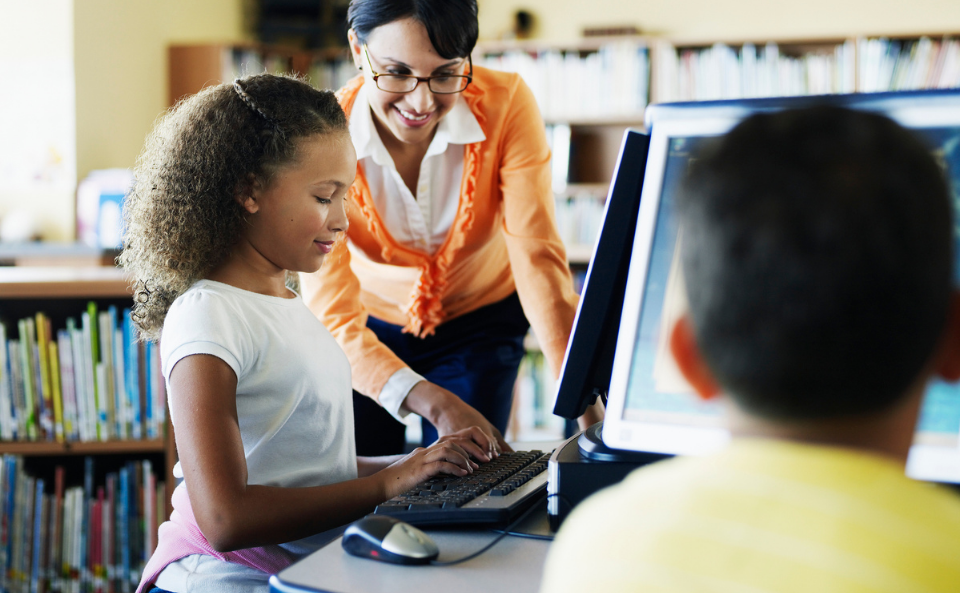 03
Investing in Digital Equity Solutions: Infrastructure
After city officials have communicated and built support for what their communities need to create digital equity, they can start to consider the many options for realizing this equity. Sections 03 and 04, Investing in Digital Equity Solutions, explore infrastructure and programmatic investments that city leaders may consider establishing or expanding in their communities. This section describes each infrastructure solution and highlights local government efforts to use the solution to bridge the digital divide in their communities.
Infrastructure
A wide spectrum of infrastructure solutions exist for local leaders to consider, from building public conduit that cities lease to internet service providers, to providing retail internet services directly to homes and businesses. By providing public infrastructure to their communities, cities can reduce barriers to entry for private service providers and allow better coverage and more competitive rates.
Conduit network
What is a conduit network?
A conduit network is a system of underground pipes through which fiber optic cable can run. In this solution, cities can construct, repair and maintain the network and provide access points for the internet service provider. The internet service provider is responsible for pulling the fiber through the conduit, lighting the fiber and providing the internet service.38
How can conduit networks bridge the digital divide?
Public conduit construction allows a city to make fiber expansion significantly cheaper for private internet service providers, which do not have to bear the significant up-front cost of digging and placing conduits. However, this solution leaves the construction and operation of fiber optic networks to those private internet service providers.39
Conduit networks are an attractive option for cities in states with broadband restrictions. They enable the city to encourage service expansion and competition among internet service providers without requiring extensive city involvement in service provision. Although funding these projects can still cost millions of dollars, the project's limited scope relative to other infrastructure efforts means that the costs to city taxpayers are lower and more easily offset by fees charged to internet service providers.
A potential shortcoming of conduit networks is that conduit does not directly extend connectivity; it merely makes it easier for private companies to do so. Consequently, the ultimate success of such projects depends on the private internet service providers that choose to provide services. Outreach to service providers to secure reliable partnerships prior to project financing and construction is key to ensuring that providers will adequately use public conduit networks to provide service.
conduit network: case studies
Conduit network in Lincoln, NE
Population: 287,401
Region: Midwest
Form of government: Mayor-Council
State preemption: Yes, Nebraska preempts municipal broadband with no specified exceptions.
Percentage of households with internet access (ACS 2015–2019): 90.4 percent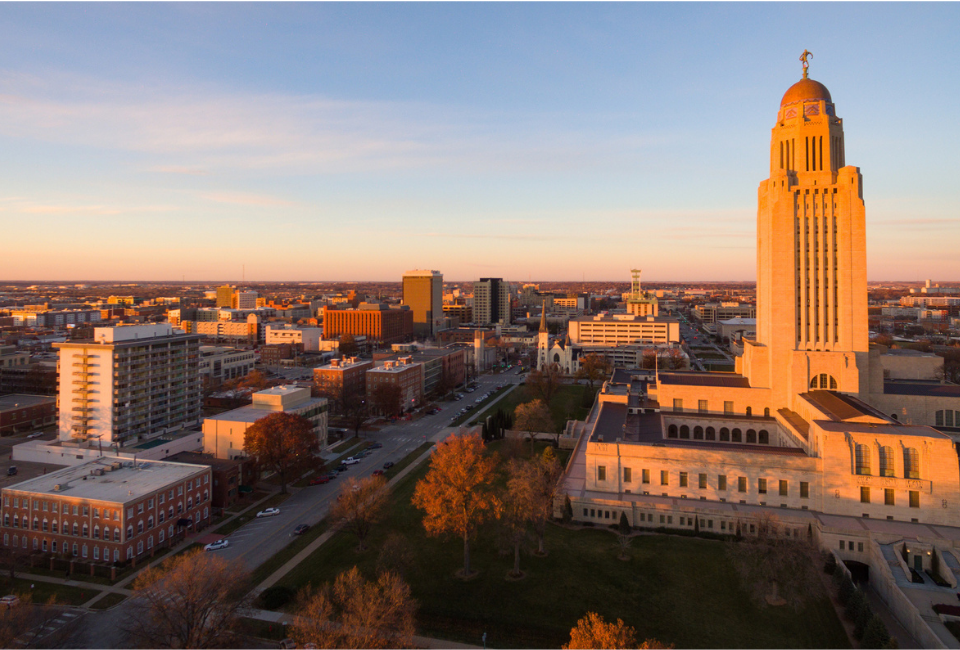 In 2012, the City of Lincoln, NE, began a project to build and maintain a 300-mile conduit network. The city leases access to the conduit network to private internet service providers on the condition that they follow net neutrality principles and make additional conduit available to all other internet service providers. In 2016, Lincoln's right-of-way manager estimated that fees from the network would bring the city $2 million annually.40
In 2016, Lincoln partnered with ALLO Communications to bring fiber-to-the-home access to approximately 30,000 homes in downtown Lincoln. In addition to expanding coverage, the city uses this fiber network to time traffic lights and improve traffic flow.41 Beyond expanding coverage to any residential or business address in the city, the ALLO partnership provides $3 in fees per month to the city for each subscriber, enables a low-cost option to qualifying households and provides free service to up to 150 nonprofit organizations.42
Because Nebraska state law restricts the city's ability to offer community broadband, the conduit system was one of the city's few options for extending broadband coverage. In addition to ensuring increased service coverage, the public conduit network allows the city to maintain control over its public rights of way. Although the conduit network can help attract internet service providers, it also assumes that private internet service providers will wire households, which requires active outreach to providers.43
Conduit network in West Des Moines, IA
Population: 67,887
Region: Midwest
Form of government: Mayor-Council
State preemption: Yes, Iowa has additional barriers to implementation.
Percentage of households with internet access: 93.1 percent
The City of West Des Moines plans to extend a conduit network to every home in the area as part of its WDM 2036 plan.44 This public project aims to incentivize private providers to extend high speed or 1 gig internet access to all residents and to provide a more reliable infrastructure for the providers, especially given Iowa's weather conditions that make aerial networks less reliable. To help pay for the project, the city will license its conduit space to private providers. The city has currently entered a licensing agreement with Google Fiber, but the conduit network is also open to other providers.45 The program's estimated cost ranges from $35 to 42 million, funded through general obligation bonds and licensing fees, such as those paid by Google Fiber. The city expects Google Fiber to pay more than $13 million over 20 years, significantly offsetting the city's costs to build its conduit network. Construction will begin in July 2021 and is expected to end in late 2022.
Front and center in West Des Moines's effort is digital equity. The city seeks to extend access to every home, encourage internet service provider competition through an open-access model and maintain financial sustainability. Deputy City Manager Jamie Letzring stated, "We would want to make sure there was a lot of consideration given for digital equity — it needed to go to every single home…We would need an approach that would create sort of an open system that would allow for as much competition as possible…And finally, a system that would be financially sustainable that had some financial backing to it."46 The potential success of West Des Moines' effort, the first comprehensive citywide conduit leasing project in the country, could inspire efforts in similarly situated cities.
Dark fiber
What is dark fiber?
While conduit projects primarily consist of burying pipe that can be used to deploy fiber, dark fiber solutions go a step further, as cities construct a network of physical fiber optic cable strands that private companies may lease to provide service to customers. These networks can be run through conduit or attached aerially to poles.47 Fiber optic cables transmit data via light passed through special glass or plastic strands in the cables, and dark fiber is fiber optic cable infrastructure that is not in use. Private companies bear responsibility for "lighting" the fiber –– that is, using light to pass data through the network –– and providing internet access services to end users. Those private companies will often build the drop, or connector, from the city's network to residences or businesses and may build their own fiber, using the city network as a starting point.48 Currently, more than 150 communities in the U.S. lease some form of public dark fiber.49
How can dark fiber bridge the digital divide?
Similar to the benefit of public conduit network, public dark fiber lowers barriers to market entry for internet service providers and reduces the market power of incumbent internet service providers. Dark fiber allows cities to take an incremental approach to access provision. The scale of both the construction of conduit and the installation of dark fiber can vary dramatically, from projects that create a small, incremental backbone, to efforts to connect every residence and business. Dark fiber does not necessarily lock the city into an ambitious project to provide gigabit service to every residence. It can be used to support other connectivity solutions, such as fixed wireless networks or to simply encourage service providers to invest in an area that they otherwise would be unwilling or unable to serve.
Cities already have experience navigating public rights of way and completing construction projects. Although installing dark fiber costs the city money, it does not require additional technical expertise needed to run a network. Likewise, private partners can provide the technical services within their expertise while avoiding the significant capital expenditures and bureaucratic obstacles involved in building a physical network. Especially in states whose laws prohibit cities from directly offering services, the installation of dark fiber enables cities to facilitate broadband expansion.
For all its potential appeal, dark fiber still relies heavily on internet service providers' willingness to lease the network. A network that leaves logistical challenges to expansion efforts or has prohibitive leasing terms can result in a worst-of-both-worlds approach, whereby the city makes a large capital investment in a project that then sits unused in the ground. This indicates the need for cities to be proactive, especially early in the process, by securing partnerships and identifying potential barriers to success. Yet, not all projects are successful right away. Further strategic investments can turn a failure into a resounding success.
Dark Fiber: Case Studies
Dark fiber in Westminster, MD
Population: 18,648
Region: Northeast
Form of government: Mayor-Council
State preemption: None
Percentage of households with internet access: 82 percent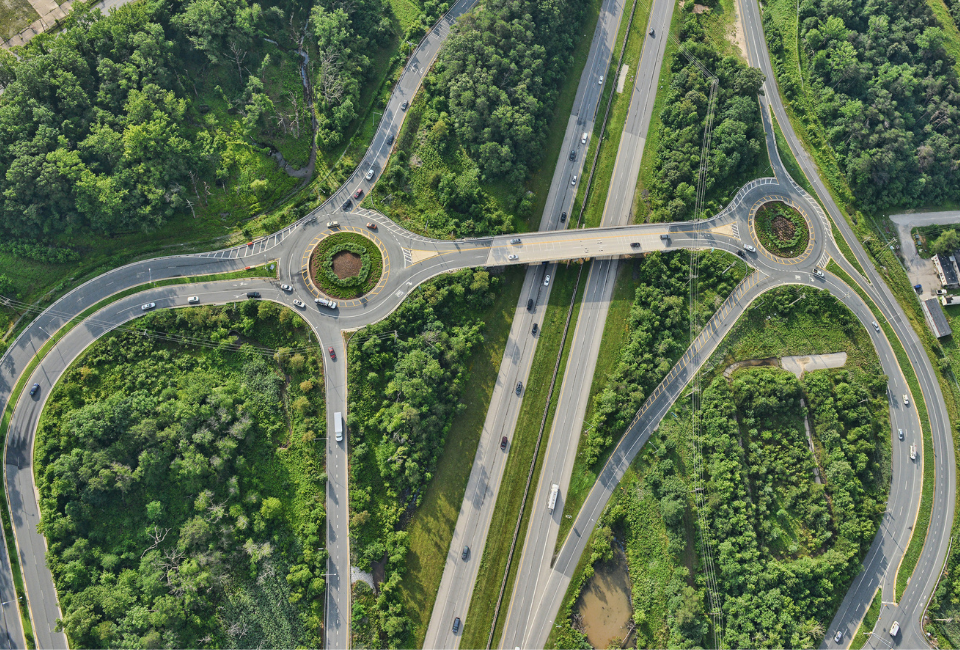 After years of enduring slow speeds due to forced reliance on limited DSL coverage and some satellite coverage, Westminster, a small city north of Baltimore, launched a project to install dark fiber across the city. The effort was founded on the following principles:
Public ownership of the dark fiber network
A layered service model to limit risks and responsibilities
A commitment to open access
The project developed an existing middle-mile fiber network that already connected schools, libraries and government buildings, in order to provide last-mile dark fiber connections directly to businesses and residences. The city financed the project through a $21 million loan from SunTrust, which will convert to a general obligation bond.50
In addition to making the project open access, thereby allowing any private internet service company to eventually provide lit services across the network, Westminster initially partnered exclusively with the internet service provider Ting to expand retail services to residents. The city committed to providing access to anyone in the city who requested it, which required residents to sign both an access agreement to authorize the fiber drop and a separate service agreement.51
Under the partnership, the city built and financed the dark fiber, including drops to customers' homes, but shared the risk with Ting through its payment mechanism. Ting pays the city a monthly fee based on the number of premises it passes, regardless of whether the resident subscribes. Ting also pays a larger fee for each subscriber, creating an additional obligation to the city regardless of the number of subscribers. This, in turn, encourages Ting to expand its coverage. The agreement contains a debt service guarantee that requires Ting to pay into the city's debt service during times when the program runs a deficit, and enables Ting to be reimbursed when there is a profit. The contract also allows Ting to potentially become a wholesale provider to other service providers. Although a competitor has not yet entered the market, the contract allows other private providers to offer services.52
In late 2020, Westminster began to extend its dark fiber network beyond the city limits, as part of a pilot program. One goal of this extension is to make the network more financially successful and affordable, as fiber internet access is a scale business. At present, about 6,000 users have access to the network.53 Ting offers packages of 50 Mbps symmetrical speeds for $39 per month, 200 Mbps for $69 per month and 1 Gbps for $89 per month.54
Dark fiber in Huntsville, AL
Population: 215,006
Region: South
Form of government: Mayor-Council
State preemption: Yes, Alabama has additional barriers to implementation.
Percentage of households with internet access: 88.4 percent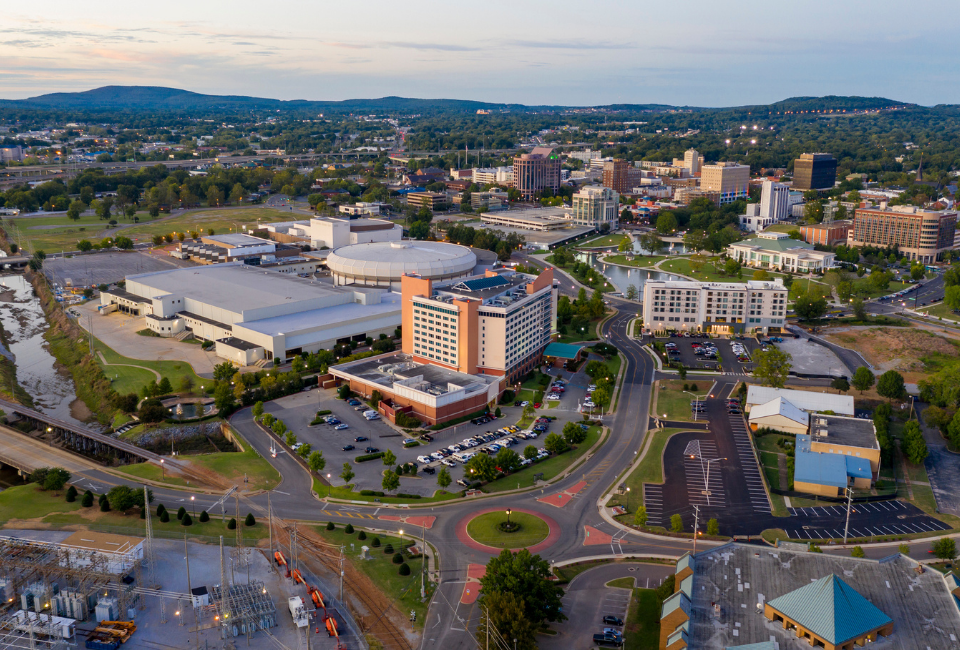 For its Gig City initiative, Huntsville announced in 2016 that Huntsville Utilities, its municipal electric utility, would expand its fiber network and that the city had signed a 20-year lease agreement with Google Fiber to provide services to about 105,000 addresses. The estimated cost of the three-year build was $70 million.55
Google called the partnership a win-win because it reduced the company's capital expenditures and used the city's right-of-way access to build faster than the company alone could do. Google also noted that the faster timetables resulting from the community's dark fiber efforts created a more appealing financial picture for providers such as Google. Beyond facilitating expanded coverage, the partnership allowed the utility to speed up its deployment due to its guaranteed 20-year revenue stream.56
Although utility grids commonly lease excess fiber, Huntsville's model was not traditional. Whereas municipalities leasing fiber generally either own the fiber ring or the entire network, the Huntsville model builds fiber to a terminal at the curb and allows service providers to build and own the final drop to the premises. This allows the utility to fund the network through its electric rates rather than borrowing, control the buildout strategy and avoid the work of providing customer connections. However, the model gives the internet service provider installing the drop the exclusive right to provide service to the customer, meaning that the provider will have a monopoly on that service. This requires the private internet service providers to market to customers, secure permission for drops and installation, and connect customers.57
Unlike the funding approach of other dark fiber solutions, which partially depends on the number of customers secured, Google Fiber's leasing fees in Huntsville are based on a rate sheet that reflects the volume of fiber and network infrastructure the company uses. This structure provides a stable, predictable source of revenue but does not give the city the same share in the company's success,58 nor does it incentivize the company to serve as many residences as possible.
Huntsville was not among the initial cities selected for Google Fiber partnerships in 2012, but the city's efforts to expand its fiber network illustrate how a city can attract service providers.59 In 2020, Google Fiber announced that Huntsville, along with Nashville, would be one of the two cities selected to test Google Fiber's new 2 Gig service, demonstrating how the city's efforts ultimately moved it to the forefront of connectivity.60 In late 2020, Huntsville also announced a partnership with DC BLOX to use the city's dark fiber network in conjunction with the private group's data centers, bringing further value to the city.61
Dark fiber in Arlington, VA
Population: 237,521
Region: South
Form of government: County Manager
State preemption: Yes, Virginia has additional barriers to implementation but does not expressly preempt municipal broadband.
Percentage of households with internet access: 93.3 percent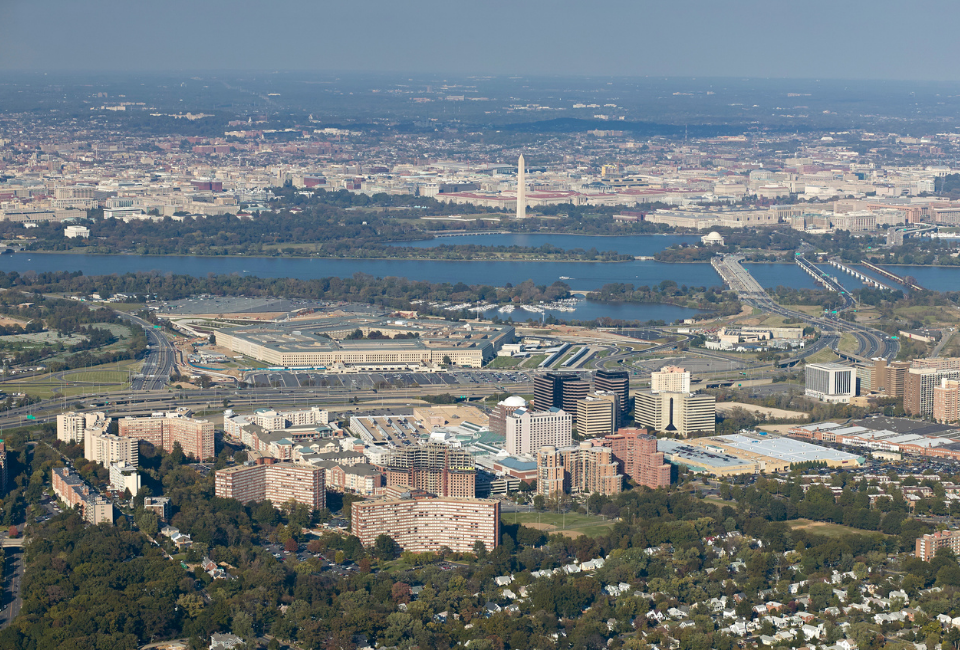 Hoping to expand its facilities network to connect businesses, Arlington County, Virginia, spent $4.1 million in 2015 to construct a middle-mile dark fiber network called ConnectArlington. However, the program's troubled progress illustrates potential pitfalls in efforts to expand access.62
Because Virginia law prohibits the county from directly offering internet access services to retail customers, the county instead built out dark fiber along major roadways in order to lease that network to private service providers, who would then provide faster speeds and more competition. Unfortunately, the county struggled to find lessees for the fiber. Without connections to large office buildings, either internet service providers or building owners would have to undertake significant construction of building laterals, or a fiber connection from a site to the network, to connect with potentially few customers. Additionally, the terms of the 72-page license agreement scared off lessees with its jargon, complexity, high pricing and other prohibitive terms. Finally, legal red tape has prevented interested businesses from connecting.63
Although the network's initial management has been unsuccessful, further investment could rectify the problems. The extensive fiber already in the ground could serve digital equity efforts by allowing stakeholders to build dark fiber laterals to nonprofits and healthcare providers.64 The city could partner with a business such as Amazon, whose second headquarters are in northern Virginia, to help resurrect the network.65
Lit Fiber
What is lit fiber?
Lit fiber solutions include burying a physical fiber network and lighting it up by using network electronics so that the fiber actively transmits data and delivers internet service. The city maintains the network and provides support through a network operations center. Private internet service providers then lease the network and provide internet services through a virtual circuit.66
How can lit fiber bridge the digital divide?
A city providing lit fiber goes beyond construction and operates the network but stops short of selling retail services directly to customers. In doing so, the public provider significantly reduces barriers to entry for private service providers while adopting the more specialized role of operating the network.67 This additional step toward internet service provision can lower costs for customers and expand access to service throughout the community.
Lit fiber may open the internet market to new providers that lack the resources to provide all aspects of the infrastructure needed for internet service. It can also open access models that allow customers to freely choose among several private providers. This competition-rich environment can lower rates and avoid common practices unfriendly to consumers, such as long-term contracts and temporary promotional rates.
Unlike conduit or dark fiber networks, lit fiber networks require more technical expertise from the public infrastructure provider. If public providers build this capacity in house, they will likely face strong resistance from private incumbent providers. Lit fiber also burdens local governments with a higher initial investment and long-term network management, although the investment is not as substantial as for a fully community-operated broadband utility.
lit fiber: case studies
Lit fiber in Utah with UTOPIA
Regional cooperative
Region: West
State preemption: Yes, Utah has additional barriers to implementation but does not expressly preempt municipal broadband.
Percentage of households with internet access: 89.2 percent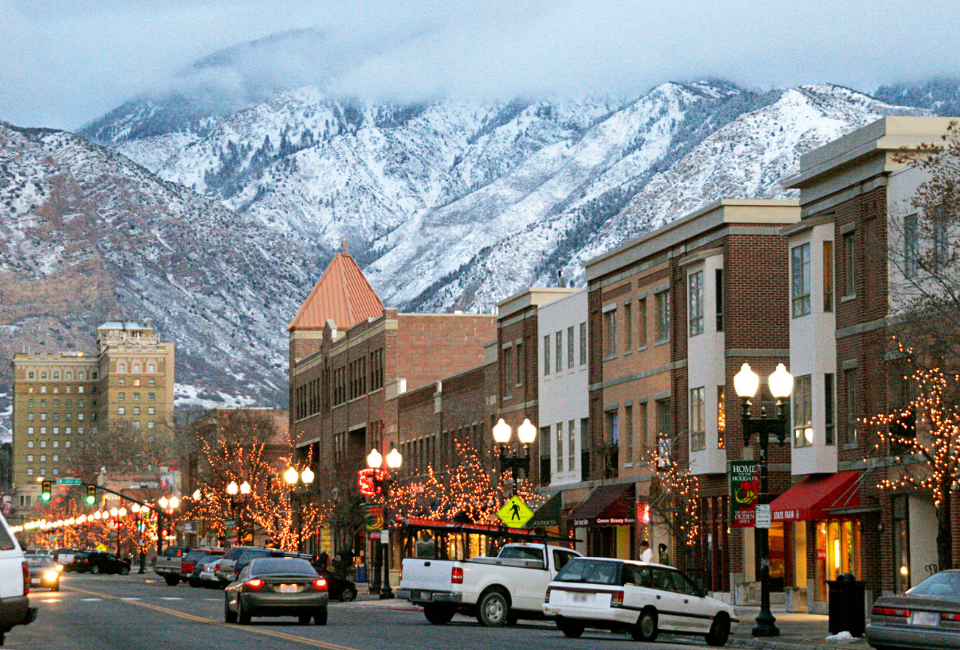 In 2004, 11 Utah cities established the Utah Telecommunication Open Infrastructure Agency (UTOPIA) to create a fiber-to-the-premises network. The network is based in Murray, UT, and is available to more than 130,000 homes and businesses in the region. As a local intergovernmental entity, UTOPIA resembles other regional efforts, such as those that offer electrical and water services. The agency operates the lit fiber network and partners with private local and national service providers to offer internet access, phone and TV services. The network gives customers access to 25 different providers, many of which are locally based.68
In an interview about the project, Executive Director of UTOPIA Fiber Roger Timmerman emphasized its digital equity benefits: "The high-speed connectivity we provide is also helping to close the digital divide that rural and low-to-moderate income communities in Utah can face…. The national carriers are simply not making the investments required to make this happen, but we are."69 Likewise, UTOPIA's high customer service scores compare favorably to the infamously low scores of private incumbent providers. Beyond using the networks for phone, TV and internet access, cities could potentially use them to measure air quality, prevent wildfires by scanning high-risk areas and enforcing fire restrictions, connect autonomous vehicles so they interact safely with pedestrians and other vehicles, and support gaming, streaming and virtual reality applications.70
One key benefit of this approach is that UTOPIA and its sister agency, the Utah Infrastructure Agency (UIA), secure the financing through bonding, build the infrastructure, sign up subscribers and maintain the system. The municipality assumes the role of backstop for the financing. UTOPIA officers argue that this is a low-risk role because subscriber revenues have paid for every UTOPIA project since 2009. In 2019, UIA closed on a $48 million round of funding for overall expansion.71 In total, UTOPIA has secured $113 million in funding over 14 months, as of February 2021.72
UTOPIA charges $30 per month for access to its infrastructure, in addition to the monthly fee to the private service providers, which is approximately $35 per month for 250 Mbps symmetrical or $24 per month for 1 Gbps. In total, UTOPIA customers pay $65 to $78 per month.73
UTOPIA is now the largest open-access network in the U.S. However, until the success of the project's second phase in 2010, many considered it a failure.74 As of 2012, for example, the four participating counties faced a massive bond debt that resulted in increased taxes, property liens and significant budget struggles. The network initially faced a low take rate, reaching fewer than 10,000 subscribers, estimated at the time as 10 to 25 percent of the potential subscriber base. UTOPIA suffered nine straight years of operating losses. A worst-case scenario, the initial $185 million bond debt threatened to impose a $500 million budgetary obligation.75 These apocalyptic predictions did not ultimately occur. As of February 2021, UTOPIA has more than 130,000 subscribers and high demand for expansion, even into neighboring states.
Lit fiber in Ammon, ID
Population: 16,475
Region: West
Form of government: Council-Manager
State preemption: None
Percentage of households with internet access: 93.4 percent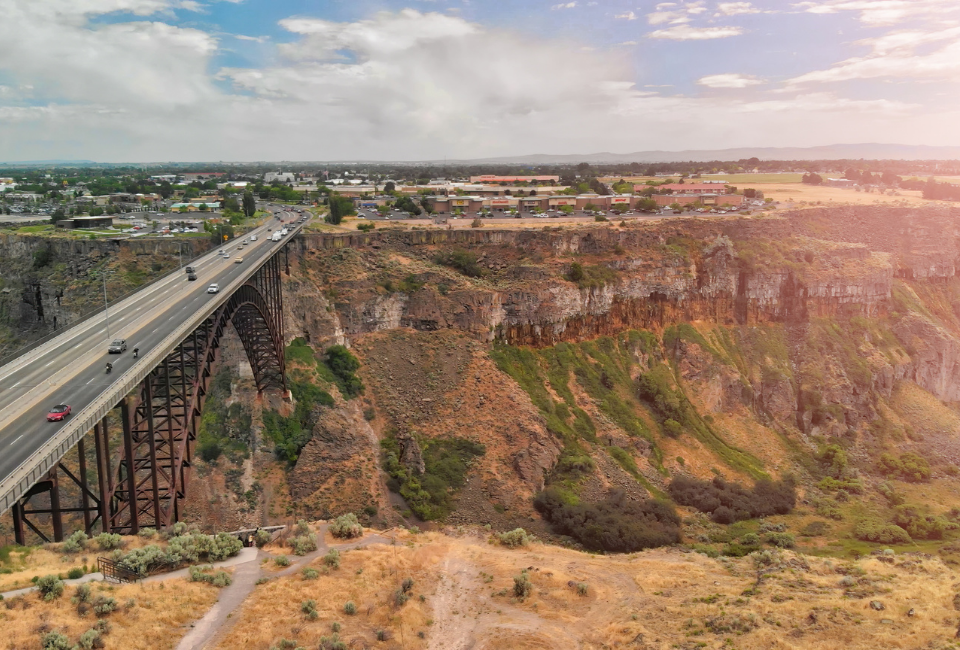 Ammon, Idaho, began building a lit fiber network in 2011. After opting into the initial fiber installation, residents and businesses can purchase services from local private providers or switch providers virtually, with no need for the service provider to visit. The network also connects participants to a smart grid that provides public safety and utility services and allows participants to establish private networks between friends, family and businesses.76
Although the network cost $1 million to build, the city originally calculated that it would save $70,000 annually in expenses to private providers.77 A 2017 report suggests that the open-access network could save $43.6 million over 25 years.78 The network has produced a market in which long-term contracts are rare and customers may quickly switch providers for free. Customers also choose a private internet service provider through a city portal that lists pricing and contract information for each provider. Customers may still sign up with private providers, such as CenturyLink, that are not on the city network.79
The cost to consumers includes the cost of installation, the city fee for the network's maintenance and the monthly service fee to the private provider. The installation costs between $3,200 and $3,600, which customers can pay in full or through a 20-year annual fee with interest, averaging $23 a month. The city utility fee is $16.50 per month. Internet service providers charge $10 to $25 per month for 1 Gbps service. In total, the monthly cost comes to $49.50. Customers who do not opt in when fiber first reaches their neighborhood still have the option but must pay the installation fee up front, without the option of 20-year financing.80
Community broadband
What is community broadband?
Community broadband, also known as municipal retail broadband, is publicly provided, whereby municipalities, public-private partnerships, nonprofit organizations or cooperatives build the infrastructure and provide service directly to customers, in contrast to internet service that a for-profit company provides directly. Currently, some form of community broadband serves at least 83 communities in the U.S.81
How can community broadband bridge the digital divide?
Community broadband networks seek to fill the connectivity gap by providing a public option in areas where internet service providers do not offer coverage or competitive rates.82 Acting as a public internet service provider, community broadband networks seek to provide affordable rates and the benefits of competition with private companies to unserved or underserved communities.83
With community broadband solutions, cities have the most control over network decisions and governance and can pursue community priorities, such as digital equity and network neutrality, beyond simply turning a profit. Private providers often avoid investing in low-income communities where they do not anticipate enough potential profit. Public providers, by contrast, often prioritize expanding access and the economic development that results. Depending on the legal landscapes, cities can also partner with their neighbors to extend coverage into more-remote communities. Public control also allows cities more flexibility when trying to keep families connected or to provide low-cost or free services.
Municipal broadband provided directly by a city can also introduce the greatest amount of financial risk for communities. Cities may be required to complete feasibility studies, offer existing providers right of first refusal or hold a referendum to create a public broadband utility. If the network is operated solely by the city, rather than an existing rural electric cooperative or through a public-private partnership, the city is also solely responsible for financing the network's construction, marketing service to residents, and handling customer service and maintenance.
community BROADBAND: CASE STUDIES
Community broadband in Chattanooga, TN
Population: 181,099
Region: South
Form of government: Mayor-Council
State preemption: Yes, Tennessee has additional barriers to implementation but does not expressly preempt municipal broadband.
Percentage of households with internet access: 80.3 percent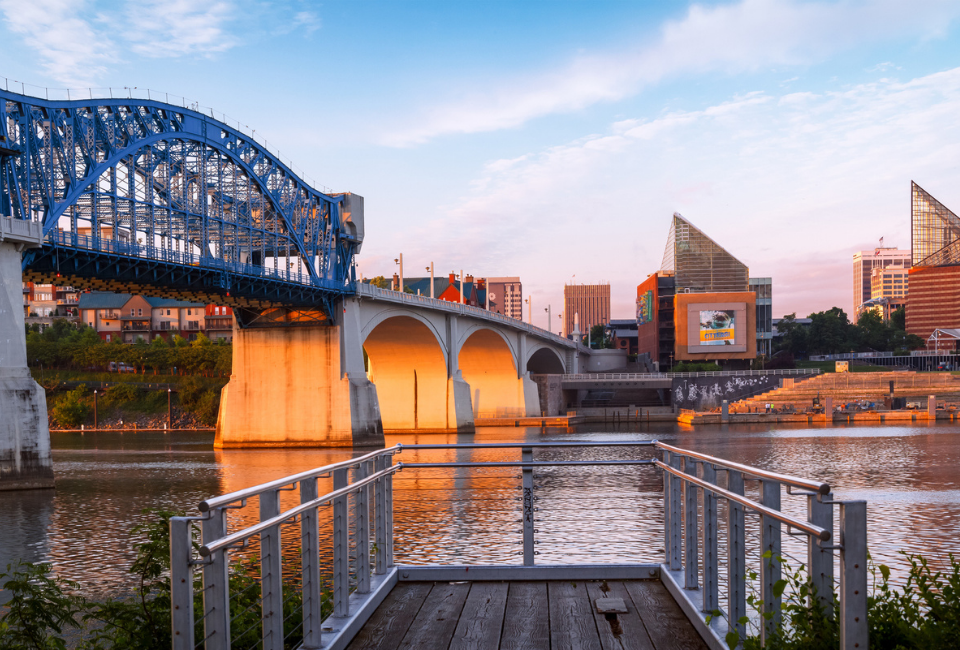 The movement toward Chattanooga's now-famous community broadband network began in the mid-1990s, when the city's electric utility, EPB, decided to establish a fast communications system within their electrical grid, eventually using fiber. With the improved internal connectivity came the idea of offsetting some of the cost by selling access to the communication network. As Tennessee is a Dillon Rule state, in which local governments have only the powers they are explicitly delegated, EPB had to pursue legislative change to get involved in the communications industry. It also took time for the fiber technology to develop so that the city could deploy it. These efforts resulted in a plan that required approval from the EPB board (three times), the Tennessee controller, the city council by a supermajority and the Tennessee Valley Authority. EPB also needed approval for the financing, the bond issuance and the franchise agreement. Moreover, private incumbent providers opposed the project, running 2,600 ads in a six-week period in an unsuccessful attempt to build public opposition to the project.84
In 2007, these efforts paid off with a fiber-to-the-home initiative to connect every customer in the company's service area. In addition to providing broadband access of up to 1 Gbps symmetrical, the buildout resulted in a smart grid that reduces electricity outages and response times. In 2011, EPB completed its fiber optic network, making it available to every home and business in its 600 square-mile service area. In the subsequent decade, EBP provided free upgrades to customers' internet speeds and reduced the price of 1 Gbps from an initial $349.99 per month to $67.99 in 2019, with a 300 Mbps option for $57.99 per month, increased for free from 100 Mbps.85 The service also offers a 10 Gbps option for $299 per month.86
When the COVID-19 pandemic began, Chattanooga's Community Broadband Network allowed the school district to quickly switch to a virtual format and to ensure that all students had access to the internet. Chattanooga is working with EPB, Hamilton County and other community organizations to provide free internet to students who participate in the free/reduced lunch program. These families will have a router installed in their homes with at least 100 Mbps of service. Various sources, including private donors and the school districts, will fund the program for 10 years.87
The network's success, along with a broader revitalization effort, helped Chattanooga reinvent itself from being described as "the dirtiest city in America," as Walter Cronkite reported in 1969, to a gold standard of innovation.88 As of 2016, EPB offered service to 180,000 homes and served 83,000 customers, compared to a break-even point of 42,000 customers. The sales profits are used to pay down the initial loan and prevent rate hikes.89 A 2020 report valued the project at more than $2.69 billion over 10 years, compared to a cost of $396.1 million, and stated that the project created 9,516 jobs.90 In addition to providing internet access to residents, EPB's network enabled Chattanooga to launch a 2020 initiative to connect more than 32,000 students to free 100 Mbps internet service. The $8.2 million project relies on funds from Hamilton County Schools, the Smart City Collaborative, Blue Cross/Blue Shield of Tennessee and funds from the county and city of Chattanooga.91
Municipal retail broadband in Wilson, NC
Population: 49,329
Region: South
Form of government: Council-Manager
State preemption: Yes, North Carolina has additional barriers to implementation but does not expressly preempt municipal broadband.
Percentage of households with internet access: 78.4 percent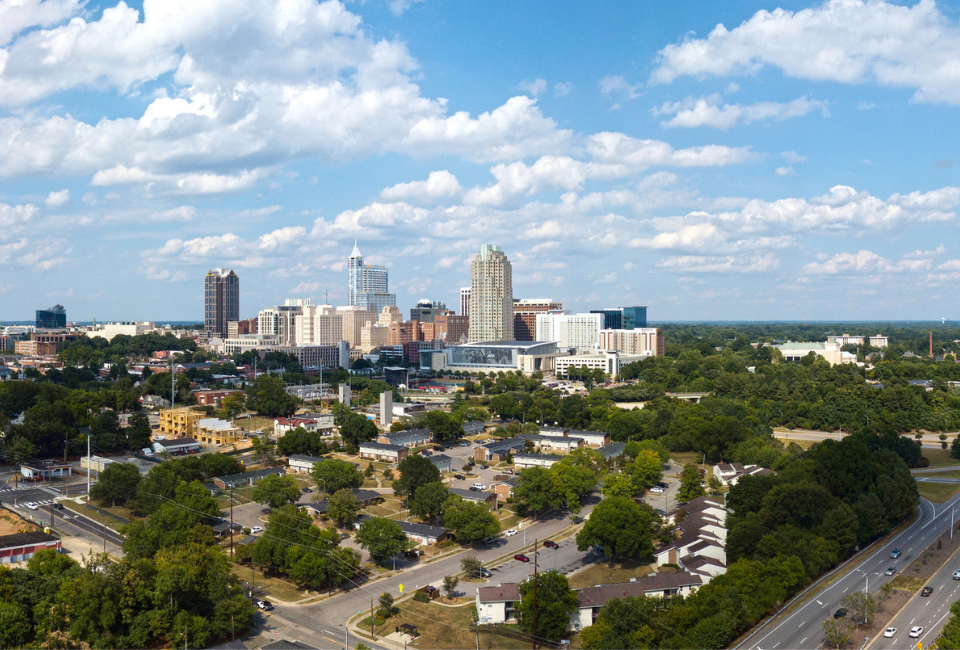 In 2008, Wilson, North Carolina, launched its Greenlight retail municipal fiber network.92 At the time, the city had been hurt by the tobacco and manufacturing industries' decline in the state, with more than one-quarter of the population living below the poverty line.93 To enhance connectivity in the city, representatives had initially reached out to the main incumbent internet service provider, which showed no interest in improving service, even after the city offered to pay for part of the effort. The city representatives then announced they would build their own network, and the incumbent's representatives laughed at them.94 The city council unanimously voted in 2006 to build a fiber-to-the-home network. The city paid for the effort by borrowing $33 million, and in 2009 the network was available citywide. Because of this network, the incumbent provider lowered its rates in Wilson but increased rates in nearby locations where it still had monopoly control. The incumbent also successfully pushed for a state law that barred other communities from following in Wilson's footsteps.95
The city is on track to pay off debt by 2022 from a $4.75 million expansion due to increased demand and the remainder of its debt by 2025.96 The network has enabled the city to address the digital divide by providing free routers and 40 Mbps speeds for $10 a month to 500 residents in public housing.97 The network currently has adoption rates between 20 and 30 percent in low-income areas, where such rates have historically been in the single digits. After the pandemic started, the Wilson Housing Authority also paid every tenant's access fee through December 2020, to prevent their service from being cut off.98 In addition to offering bundles with television and phone service, Greenlight offers three tiers of internet service: 50 Mbps for $39.95 per month, 300 Mbps for $59.95 and 1 Gbps for $99.95.99
Community broadband in Loveland, CO
Population: 77,446
Region: West
Form of government: Council-Manager
State preemption: Yes, Colorado expressly preempts municipal broadband, with few exceptions.
Percentage of households with internet access: 92.2 percent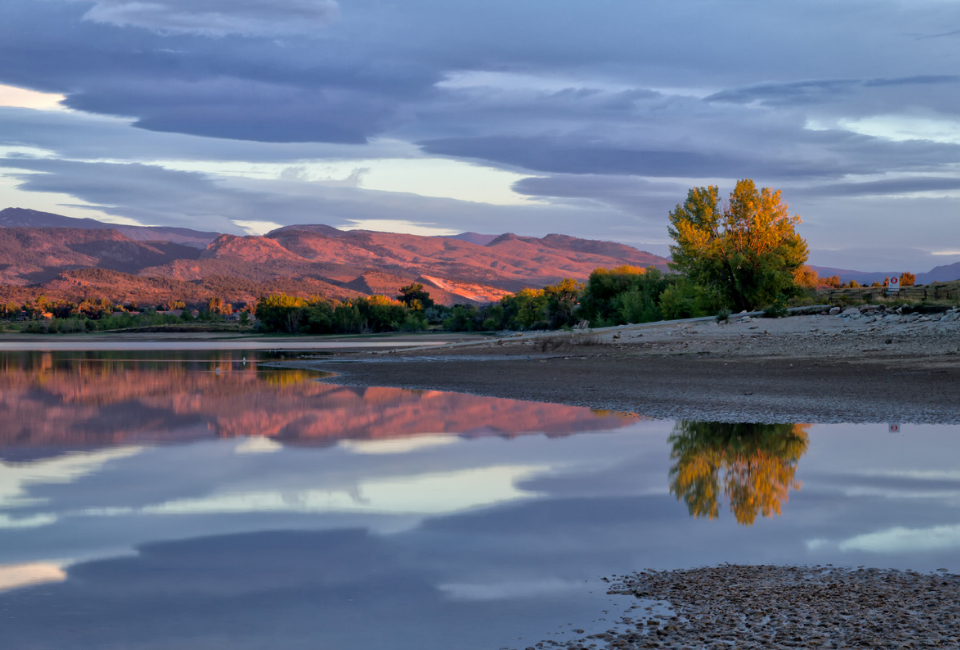 In 2015, residents of Loveland chose to opt out of Colorado Senate Bill 152, which bars local governments from investing in broadband infrastructure, with a vote of 82 percent in support.100 After the successful ballot initiative, the city worked with a consultant on a feasibility study in 2016 to assess the city's broadband needs and options for expansion.101 In its request for proposals for the feasibility study, the city stated four primary objectives:
Inclusivity
High speeds of up to 1 Gbps for residents
Reliability
Reasonable cost
The city spent $2.5 million on the initial planning and design work. It projected that 42 percent of residents and 27 percent of businesses would subscribe to the network. The city ultimately decided that community broadband, with the city offering services directly to the public, was the best option. Other infrastructure solutions would not substantially reduce the city's capital investment while meeting its objectives.102
In 2019, Loveland issued $95.4 million in bonds to fund construction of its Pulse network and began a four-year construction process. Through Pulse, the city originally planned to offer plans of 25 Mbps at $19.95 per month, 300 Mbps at $49.95 per month and 1 Gbps at $79.95 per month.103 Ultimately, when the service launched in 2020, it offered symmetrical plans of 30 Mbps at $44.95 per month, 1 Gbps at $74.95 and 10 Gbps at $299.95 per month.104 To streamline the network's deployment, Loveland partnered with Fort Collins and Estes Park through an intergovernmental agreement to split costs on the upstream connectivity infrastructure.105
Fixed wireless
What is fixed wireless?
Fixed wireless access is a last-mile alternative to direct fiber-to-the-home connections and offers connectivity when an expensive infrastructure project is not feasible. Fixed wireless networks connect homes to a wireless transmitter with an antenna. This approach generally requires a direct line of sight between the home and the transmitter, so physical barriers such as trees and terrain can block the connection. Because the transmission passes through the air, weather conditions such as wind, rain or storms can disrupt service. Fixed wireless signals are also subject to interference from other wireless transmissions, which can pose a particular challenge in crowded urban environments with high signal congestion.106
What about 5G? Today's 5G connectivity has garnered particular attention for its applicability to fixed (and mobile) wireless connections.
This technology can potentially offer gigabit speeds, but at present its application is limited, particularly for rural communities. With a range of only a few hundred feet, 5G relies heavily on a complementary fiber infrastructure and is best suited for dense urban areas. 5G is not a cure-all, but it can be a good option in conjunction with other efforts, particularly as technology continues to advance.107
How can fixed wireless bridge the digital divide?
Compared to fiber, fixed wireless has limitations in speed and reliability, especially due to its line-of-sight requirement and potential for interference. Yet, this technology has significantly lower up-front cost compared to full-scale fiber projects, which makes it an option for low-income and rural households. These networks are prominent in states such as Nevada, Utah, Vermont, Nebraska, Idaho, Arizona, Kansas, Wyoming and Colorado. Rural communities with less-congested wireless bands and compatible geography can use fixed wireless to improve satellite or DSL connections, particularly if the city has a network backbone on which to build. City efforts to quickly improve broadband access to support distance learning also show how fixed wireless can offer relatively fast deployment.
Fixed wireless connections are often driven by partnerships with wireless internet service providers (WISPs), which can take advantage of the lower capital investments, relative to fiber-to-the-home projects. Some of these companies are small and local, which can lead to better customer service and stronger ties to the communities they serve. Cities can facilitate these efforts both by offering grants to private providers and allowing them to build off city-owned infrastructure.
An important qualification for fixed wireless is that it provides last-mile coverage. In other words, it still relies on an internet backbone; access is not simply a matter of building towers where there is no infrastructure. This means that cities must build a fiber backbone that can then facilitate efforts such as fixed wireless. Compared to widespread fiber projects, fixed wireless reduces costs considerably by connecting individual homes to the greater network. These savings can be passed on to customers through more affordable internet service. Additionally, although fixed wireless networks often have a lower up-front cost compared to last-mile fiber networks, ongoing replacement and upgrading of electrical components may raise project costs over time.
Investing in fixed wireless during COVID-19
Connectivity needs prompted by the COVID-19 pandemic led many local authorities to consider fixed wireless solutions. Communities in Indiana, Texas, California, Vermont, North Dakota, Arkansas, Arizona and Utah used fixed wireless to address coverage needs and support remote education.108
investing in fixed wireless during covid-19: case studies
Wireless mesh network
What is a wireless mesh network?
Mesh networks allow cities to wirelessly connect residents to the information they need. Public Wi-Fi networks are frequently wireless mesh networks. Instead of relying on access points or wireless hotspots to connect users to the internet, mesh networks use a distributed system of wireless nodes to share the network across a defined area. Mesh nodes are small radio transmitters that work like a typical router but wirelessly.116 A mesh node typically has two or three separate radio systems and specific firmware that enable it to communicate with nearby nodes.117 Only one node needs to be physically wired into a network to share that connection with the nearest nodes. Those nodes then share the connection with nodes around them to create a cloud of connectivity.118
Providers and users do not have to manage the connections between the nodes because these nodes dynamically adjust radio settings and operating protocols to have the best possible service performance and coverage.119 End users typically do not have an in-home transmitting device connected to the network, as they do for fixed wireless networks. This means that mesh networks tend to perform best in outdoor spaces and public areas with less physical signal interference.
How can a wireless mesh network bridge the digital divide?
Because wireless mesh networks do not need large-scale wired infrastructure and do not require digging or trenching, they are a less expensive option than wired infrastructure solutions. Cities frequently use them to provide free service as part of public Wi-Fi networks. With the addition of mesh nodes, these networks can serve expanded areas. Cities can use them to initiate demonstration projects before moving on to widespread internet service delivery across the community. Because nodes talk to surrounding nodes, there is redundancy in the system. If one node stops working, internet users still have access to the network.
Unlike other infrastructure solutions, mesh networks enable true partnerships between the city and the community. Cities can engage the community in the construction and maintenance of internet service through wireless mesh networks. Because the network infrastructure can be set up with just a node and internet service is available without connecting to a central authority such as an internet service provider, community members can take ownership in expanding the network and participating in the service provision.120
Wireless mesh network: case studies
Wireless mesh network in San Rafael, CA
Population: 58,704
Region: West
Form of government: Council-Manager
State preemption: None
Percentage of households with internet access: 92.5 percent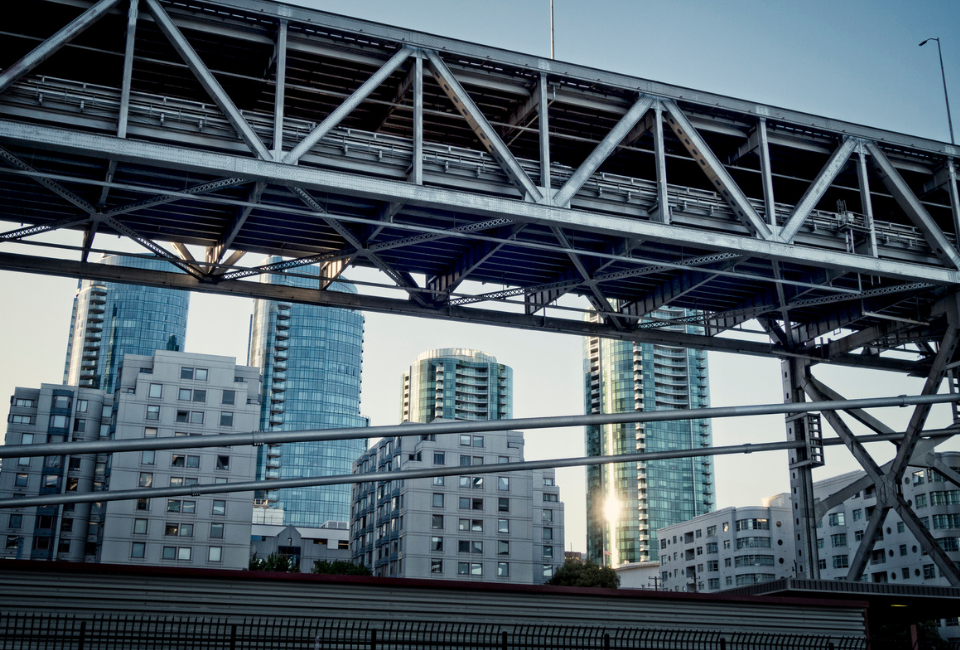 During the summer of 2020, the city of Rafael, in partnership with Marin County, a community nonprofit and other groups, built a wireless mesh network to provide broadband service to more than 2,000 households. The Canal Neighborhood in San Rafael is predominantly low income and reflects the largest education disparity in the state with low academic achievement, increased poverty and population growth in the Latinx community.121 When the pandemic began, students in this neighborhood struggled with connectivity issues, and the city needed a quick solution to ensure that students could finish the school year successfully. Hotspots and Chromebooks were distributed to students, and city and school employees helped families get connected to affordable internet options.
During the summer of 2020, the school district and city investigated more-expansive options and began the San Rafael Mesh Network. Implementing this network involved collecting data and identifying the most densely populated neighborhoods, purchasing the hardware and placing about 30 antennas throughout the area.
San Rafael is in California, where fire season is a major concern with any infrastructure project. The current plan involves placing generators by certain wireless access points so the core network can stay online even if the power goes out.
Language and digital literacy barriers also exist in this community, making outreach vital to ensure that residents have the tools necessary for internet access. San Rafael is working with community members, educators and local nonprofits to determine the best possible programming for this.
The coalition that funded and planned this project is now considering next steps for connecting more residents and improving current connections. The coalition hopes to eventually build a wireless broadband network in the Canal neighborhood as well.122
Community broadband and wireless mesh network in Ponca City, OK
Population: 24,033
Region: South
Form of government: Commission-Manager
State preemption: None
Percentage of households with internet access: 80.5 percent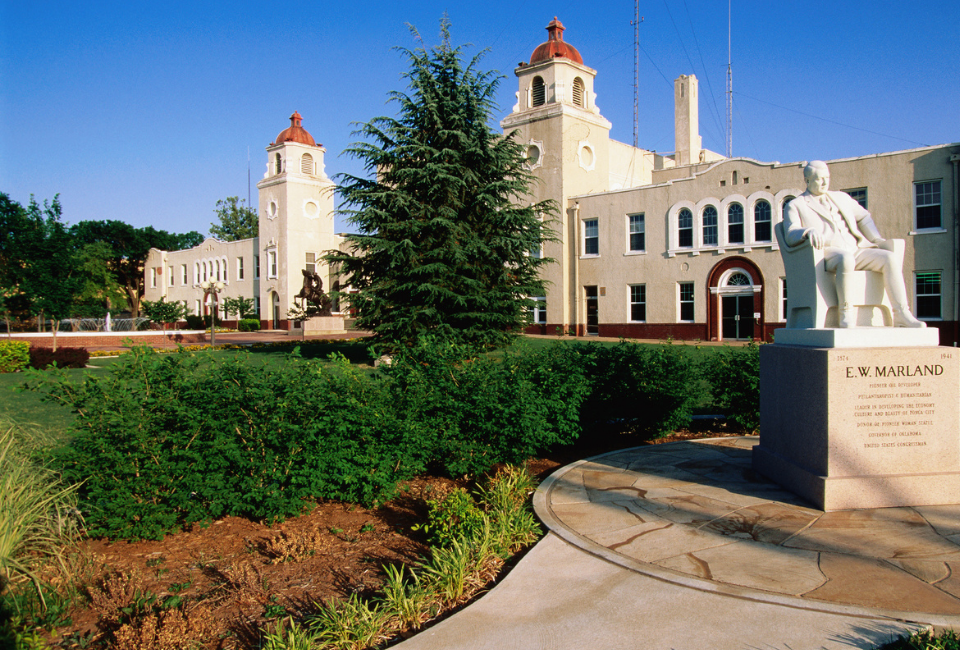 Ponca City has some of the fastest free Wi-Fi in the country, through more than 500 wireless routers throughout the city. In 2008, Ponca City installed a wireless mesh network to work with their existing fiber network, to provide free Wi-Fi for all residents and employees.123 The wireless network was originally built to make geographic information system (GIS) available in real time for city employees and was financed by businesses that bought bandwidth on the system. The city allocated 200 megabytes for residents as well.124
This system has attracted new businesses and expanded educational opportunities for residents, and the high speeds have attracted many large technology companies. Residents who want additional speed and internet capabilities can buy routers that will connect to the free mesh network, but the network also works in homes without a router. The system has proven very successful for the city and the public, and Ponca City has no plans to change the technology or programming.
Other solutions
Other infrastructure solutions could help to bridge the digital divide, but they are less common, are not the best option for most communities, may rely on older technology that has since improved, or depend on technology not yet fully mature. These solutions include, but are not limited to, broadband over powerline (BPL), satellite broadband, digital subscriber line (DSL) service provided over copper telephone networks and television whitespace broadband.
Cable internet
Cable internet is delivered over copper coaxial television cable and is widely available where cable television networks exist. Cable download speeds are in the 10 to 500 Mbps range, with upload speeds between 5 and 50 Mbps, although recent technology advances and network upgrades have increased speeds for many cable customers. Because customers share bandwidth, speeds can slow during peak use times. Cable internet is frequently bundled with television service.125 Some municipalities operate publicly owned cable networks, although they are less common than networks that operate on fiber networks.
Get the Investing in Digital Equity Solutions: Infrastructure summary for the Digital Equity Playbook.
Learn how you can bridge the digital divide in your city.