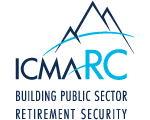 Founded in 1972, ICMA-RC is a non-profit independent financial services corporation based in Washington, D.C., focused on providing retirement plans and related services for more than one million public sector participant accounts and more than 9,000 retirement plans. Our mission is to help build retirement security for local and state government employees. We deliver on our mission by focusing on service, quality, and value. All of our retirement programs, administrative services and educational tools have been developed specifically for public sector retirement plan administrators and participants.
Commitment to the Public Sector
ICMA-RC's mission is to help public sector employees build retirement security. ICMA-RC and its associates are dedicated to serving those who serve our communities, and our service extends beyond our clients to include the communities in which we operate.
In 2001, we founded the ICMA-RC Public Employee Memorial Scholarship Fund (ICMA-RC Memorial Scholarship Fund) to honor local and state government employees who lost their lives in service to their communities. To date, the ICMA-RC Memorial Scholarship Fund has awarded over $950,000 in scholarships to more than 250 surviving children and spouses of fallen public employees.
In 2015, we joined in honoring and celebrating with our public safety officials from around the globe as a sponsor of the 2015 World Police & Fire Games.
In 2007, ICMA-RC established the Center for State and Local Government Excellence, created as a resource to local and state governments as they attract and nurture the best workforce.
In addition to our strong partnership with the National League of Cities, we also partner with a number of public sector focused organizations, including the International City/County Management Association, Government Finance Officers Association, National Association of County Administrators, the International Hispanic Network and the National Forum for Black Public Administrators.
As a leading provider for public sector retirement plans and related services, we understand the importance of providing the most effective tools and resources for our clients. Since 2010, ICMA-RC, in partnership with our clients, has received more than 100 awards and honors for our education and communication programs.
Contact Information
Headquarters:
ICMA-RC
777 North Capitol Street, NE
Washington, DC 20002

Primary Contact for Local Government Officials:
Alex Hannah, Managing Vice President & Chief Marketing Officer
777 North Capitol Street, NE
Washington, DC  20002
202-962-8241
ahannah@icmarc.org