Historic hero Frederick Douglass brought the abolitionist mission to Rochester, NY, in the 1840s, by way of the publishing of the illustrious weekly anti-slavery newspaper, The North Star. If you visit Highland Park in the city's South Wedge neighborhood today, you'll find the landmark Frederick Douglass Monument and Memorial Plaza, which is a half-mile away from his gravesite in Mount Hope Cemetery.
Like communities throughout the United States, this city strives to progress past historic pain by advocating for and uplifting minority voices while endorsing diversity, equity, and inclusion efforts.
Headquartered in Downtown Rochester, Frederick Douglass Family Initiatives (FDFI) brings the famed figures' fight against injustice and racism into the 21st-century. FDFI is focused on putting an end to forms of modern-day slavery (such as human trafficking), and achieving total equity, as people of color continue to face prejudice and discrimination in communities across America every day.
The Importance of Equitable Communities & Companies
As the Cultural Affairs Coordinator at CGI Digital (an advertising agency that partners with municipalities nationwide to produce free promotional videos to promote growth), Cameron Russell is proud to advocate for systemic change internally and externally. An active member of CGI's DEI Council, Cameron stresses the importance of organizations adopting similar initiatives:
"DEI initiatives are absolutely essential because there's no way for your company or your community to succeed unless all people's voices are heard and recognized. You may have a great idea, but without an outside perspective, there will be gaps and things that are overlooked. Companies benefit from making sure their employee base is as diverse as possible to ensure there's no lack of coverage for consumers and no gap of energy or motivation for the employee-base to do their best job."
A notable goal of Cameron's and CGI's DEI Councils is implementing video content that spotlights community diversity. From the Equity and Equality chapter in the Rochester, NY, tour to the Village of Broadview, IL (which includes a chapter dedicated to honoring Juneteenth); professionally produced, filmed, and edited video broadcasting the causes of marginalized groups is becoming more accessible throughout the United States. Education and recognition of the experience of POC and LGBTQ+ individuals is the first step towards concrete action.
Getting REAL About Race, Equity, and Leadership
What do cities and organizations that place importance behind DEI missions achieve for minority groups?
People feel safer, more connected, and valued
Innovation is streamlined
Individuals are allowed the opportunity to thrive
If you're ready to become an agent of change, the NLC's Race, Equity, and Leadership (REAL) provides tools and resources meant to heal division, build more equitable communities, and eliminate racial disparities. REAL strives to make DEI a priority nationwide — sign up for our newsletter for regular updates on how elected officials can contribute to progress.
Let's Connect!
Are you a community leader wanting to bring attention to your municipality's diversity? Get in touch with CGI Digital to tell your community's story.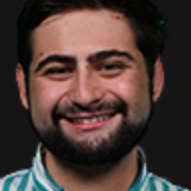 About the Author:
James Palmere is as a Content Specialist at CGI Communications.