How Effective Digital Marketing Has Empowered Communities To Rebound From the Pandemic
Now in the midst of Spring 2022, we all recall where we were in Spring of 2020 — packing up offices, putting on face masks, and feeling an overwhelming sense of stress in our streets and stores — but this isn't about reliving the COVID-19 pandemic; it's about recovering from it. Through collective resiliency, our communities are finally in a place of forward momentum, or rather, a return to normalcy.
How Has COVID Affected Commerce & Community?
It is reported that in the early stages of the pandemic, there was a significant loss of 3.3 million active
business owners — this is the largest drop in recorded history. Starting with the first lockdown, small
businesses across America faced immense adversity. However, many continued to serve their customers and
keep storefronts open, thanks primarily to local officials, community members, and strategic utilization of
digital marketing.
The Power of Community Marketing
CGI Digital has partnered with nearly 500 communities throughout the country since COVID hit the
United States in March of 2020. Community marketing has been at the forefront of the CGI Digital
mission since its formation, but nothing in the company's history has impacted municipalities as
substantially as the pandemic.
On the importance of community video marketing in the age of COVID, CGI Digital Senior Producer
Pamela Rapp explains, "Getting information out as fast and efficiently as possible is a must! Online marketing is essential for engaging your audience and providing updates. Video adds a personal touch and story that strengthens your brand and keeps your community at the forefront."
A Look At The City of Slidell, LA
30-miles north of New Orleans, Slidell, LA, is a quaint city with a population of 30,000. Although southern
communities (like Slidell) were especially rocked by the first wave of the pandemic, the city's mayor, Greg
Cromer, was proud to see his community remain positive, citing that sales tax revenue hasn't faltered
whatsoever within the past two years. However, mayor Cromer knew there was work to keep local shops and restaurants afloat.
Slidell has always promoted and supported local shopping. When certain restrictions came into play, like the
temporary halt of indoor dining, Mayor Cromer got creative with incentives to get community members out
of the house to pick up some takeout. Every Friday, the city posted a video promoting a particular establishment. And, certain community members were lucky enough to win complimentary lunch, courtesy of Mayor Cromer.
With more time spent at home, people are online more than ever. This shift has allowed Slidell to concentrate on revamping its communication channels and marketing methods.
Slidell's Video Tour
Slidell signed on to be a part of CGI Digital's community showcase video program in August of 2020,
five months into the pandemic. Even with the new climate of caution in the air, the purpose of
Slidell's video tour remained the same: to generate support and showcase all the great things the city
offers — such as Team Slidell.
Team Slidell consists of city officials, police officers, firefighters, and healthcare professionals. With a
chapter of their video tour dedicated to Team Slidell, Mayor Comer saw the project as an opportunity
to highlight how first responders uplift Slidell and make a positive, impactful difference.
Regarding the messaging of the virtual tour videos produced by CGI Digital, Mayor Comer says,
"Once you get here and experience what we have, you're going to want to be here longer. We are committed to making our community as good as it can be, and if you want to be a part of that, we'd love to have you."
The State of Business In Slidell
The CGI Digital Video tour program is an excellent example of how cities can partner with commerce
to better the state of local business. As an official city sponsor, St. Tammany Federal Credit Union
worked with CGI Digital to produce an advertisement on the Slidell video tour.
St. Tammany Federal Credit Union CEO Glenda Rushe has noticed that COVID has taken a major toll
on members; they're more stressed, agitated, and really just over it. However, Rushe has seen the
credit union's promotional video and partnership with the city lead to positive results. When
partnering with CGI Digital, their goal was to showcase the credit union as a financial pillar of Slidell
that's served the community since 1957.
With St. Tammany Federal Credit receiving professionally-produced video, Rushe is excited about
doors for partnerships opening, being put on the map, and the element of trust being an official city
sponsor provides.
Digital Marketing: Before, After, & During the Pandemic
The city of Slidell is in the process of creating a new website and the St. Tammany Federal Credit Union
recently launched an updated app; this is representative of a larger shift in our culture since the pandemic.
The importance of information being easily accessible and interactive through digital channels has been
reevaluated — and it's more of a necessity than ever before.
At CGI Digital, we've showcased communities and businesses since 1987. Let us provide progressive digital
media strategies to bring your organization into its next era.
Connect with CGI
CGI Digital programs provide a voice for cities to share what makes them unique while showcasing the impact businesses have on their community. Learn more about what they can do for your city.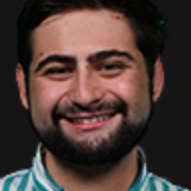 About the Author:
James Palmere is a Content Specialist at CGI Communications.