What is the Engage Every Student Initiative?
Afterschool and summer learning programs play in the lives of young people, the Secretary has asked communities across the country to ensure that every child who wants to participate in an afterschool or summer learning program has access to one. In response, NLC got to work.  
NLC is a founding partner of the Engage Every Student Initiative, along with its partners at the National Summer Learning Association, AASA, the School Superintendents Association, the National Comprehensive Center at Westat, and the Afterschool Alliance. Engage Every Student was launched by the U.S. Department of Education in response to Secretary Cardona's call to action and works to support communities as they expand access to high-quality afterschool and summer learning programs.
What The Engage Every Student Initiative Can Do for Cities
Engage Every Student is an exciting opportunity for municipalities to be part of a national afterschool and summer learning movement. As we enter year 2 of the initiative, NLC is pleased to share the range of resources Engage Every Student offers to municipalities looking to expand programs in their communities, including:
Celebrating Local Leadership in Afterschool
NLC has continuously celebrated the role of local leaders in afterschool through peer learning communities such as the Afterschool Policy Advisors' Network and the Mayors' Education Policy Advisors Network. Engage Every Student has provided NLC with another opportunity to uplift local leadership in afterschool.
In July 2023, Engage Every Student celebrated its one-year anniversary with the Raise the Bar: Engage Every Student Summit, held at the U.S. Department of Education. Multiple NLC members were in attendance to demonstrate the importance of these programs to cities, including the Honorable Nathaniel George Booker, Mayor, Maywood, IL; the Honorable Lily Mei, Mayor, Fremont, CA; and the Honorable Stephanie Moon Reynolds, Councilmember, Roanoke, VA. Representatives from the Cities of Houston, TX and Orlando, FL were also in attendance. The program included remarks from high-ranking government officials, including Deputy Assistant Secretary Cindy Marten and U.S. Senator Chris Murphy, who spoke about how the federal government is supporting afterschool and summer learning programs and encouraged attendees to expand the programs in their communities. A panel discussion on partnerships featured Dr. Shontia Lowe, Executive Director of the Office of Out of School Time Grants and Youth Outcomes for the Honorable Muriel Bowser, Mayor, Washington, D.C. Dr. Lowe spoke about the power of municipal partners in supporting afterschool and summer learning programs and shared that Mayor Bowser is making a historic $5 million investment in afterschool programs for FY 2024.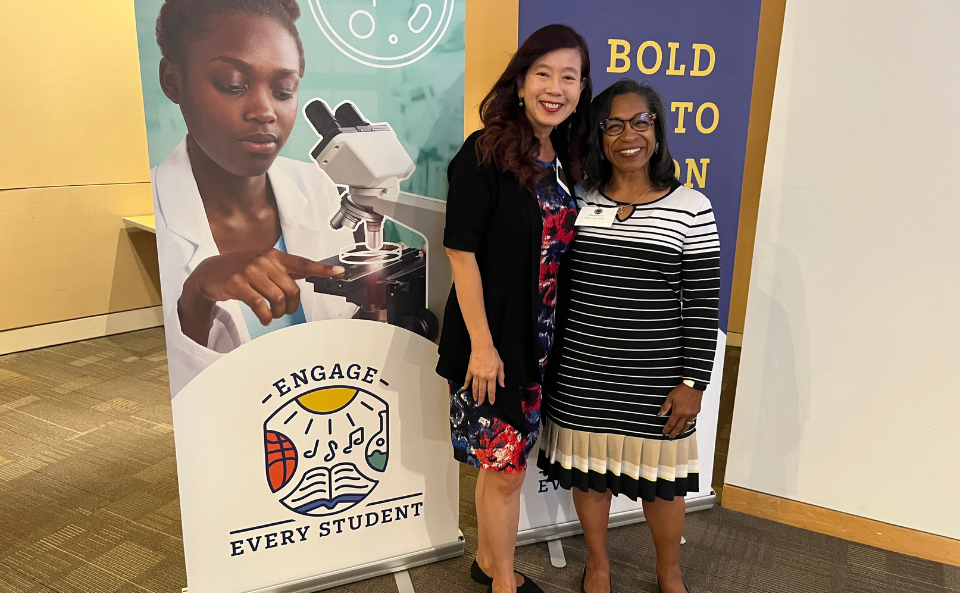 How Can Cities Get Involved?
The U.S. Department of Education has recognized just how pivotal a role municipal leaders can play in this field. Now it's up to cities to join NLC in rising to Secretary Cardona's challenge and supporting youth across the country. Municipalities looking to get involved in the Engage Every Student Initiative and expand program access in their communities can:
Learn More
For more information on how your city can get involved in afterschool and summer learning, drop us an email!