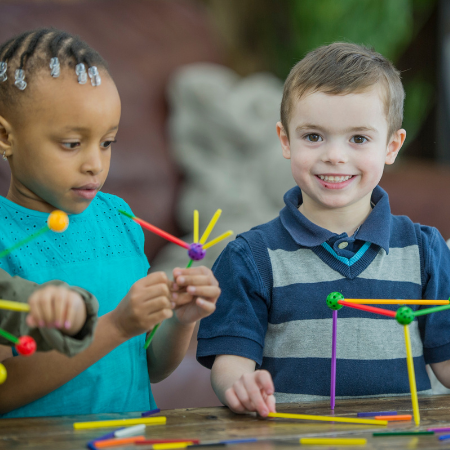 After a tough year and a half, a new school year is upon us. City leaders across the country are working with school districts to implement public health guidelines to prepare students and families for a safe and productive return. There's an opportunity to leverage city-school-community relationships to collectively address the broad needs of children and youth.
Young people have suffered many disruptions throughout the pandemic. School closures were traumatic and so was the shutdown of thousands of afterschool programs. According to new data from the Afterschool Alliance, demand for programs is at its peak. For every child in an afterschool program, three are waiting to get in. Many programs were forced to close their doors or reduce their size, so it's even harder for families to gain access to quality programs whose services and relationships serve as a lifeline to many families.
Here are a few key resources, including evidence-based programs and strategies, to support children and youths as they return to school this fall and beyond.
Leveraging the Learnings from City-Wide Afterschool System Building
Communities that seemed to fare best were those that had city–wide afterschool systems in place. These systems may vary by community, but their purpose is to coordinate the efforts of government agencies, schools, community-based organizations, private funders, and others to ensure that all children and youth, particularly those most in need, have access to high quality afterschool and summer programming.
A recent study, Stability and Change in Afterschool Systems, 2013 – 2020 by FHI360 outlines lessons learned from 67 cities that had established city-wide afterschool systems prior to 2013 and examines their status in 2020.
"Out of the 67 cities […], 57 cities (85%) coordinating in 2013 were still coordinating in 2020, and 10 (15%) were not."
Essential elements of a citywide afterschool system that NLC documented in its 2011 Municipal Leadership in Afterschool report that remain today include a coordinating entity, common data system, quality standards, leadership, and funding. Some highlights from the FHI360 study were:
The proportion of cities implementing the first three coordination components increased from 29% in 2013 to 40% in 2020.
Cities with a common data system increased from 40% to 63% and
Cities with quality standards/framework increased from 69% to 83%.
A significant finding was the relationship between stability and change in city funding over the past five years and the number of key coordination components in the system.
In 2020, 72% of cities that reported an increase in funding between 2015-2020 had all three coordination components compared with cities where funding remained the same or decreased over the past five years (72% vs 22% and 6%, respectively).
In addition, the level of city leader commitment to afterschool coordination had a significant relationship with having a common data system.
83% of cities where city leader commitment was reported as high or moderate had a common data system compared with 17% of cities with slight or no city leader commitment.
These findings confirm NLC's experience supporting cities for 20 years – mayoral leadership and city investment are critical to the success of afterschool system-building efforts. Important to note for cities interested in better coordinating their efforts is that this study "gives us reason to believe that cities with coordinated afterschool programs will be in a better position to weather these times because of their shared vision, collective wisdom, standards of quality, and ability to collect and use data to assess needs and plan for the future."
Making the System Work for Your Community
It's important to build the system in a way that reflects the needs of the community. To do this, city leaders will need to gather and utilize data in strategic ways to make decisions about investments.
Whether you're a city leader concerned about creating career exploration and job training programs or interested in offering afterschool programs that keep children and young people engaged and safe – a report and guidebook by Every Hour Counts breaks down the must-knows.
Sharing Putting Data to Work for Young People: A Framework for Measurement, Continuous Improvement, and Equitable Systems with the city's program leaders can provide them with a helpful framework that outlines important considerations for building a system including:
Indicators (what to look for)
Data (how to use it)
Measurement & Analysis (what else to consider)
Examples of how the data can guide priorities and actions
"Research shows that afterschool programs that target specific youth outcomes (e.g., leadership, academic learning, social-emotional skills) can improve those outcomes if the programs are well designed and high quality, and if young people participate regularly."
Another helpful tool for program providers is the Mizzen app. Mizzen by Mott is an innovative tool designed to help afterschool and summer programs plan and deliver engaging courses, lessons and activities. Get free high-quality curriculum and program ideas at your fingertips along with organizational tools to manage your programs and create exciting learning opportunities for students.
Celebrating Successes
Cities have heavily relied on afterschool and summer programs throughout the pandemic and now is the time to honor and celebrate their efforts. October 28, 2021 is Lights On Afterschool Day, a nationwide celebration of afterschool programs and the vital role they play in the lives of children, families, and communities. Visit a program, host an event, sign a city proclamation, or light up a city landmark! NLC would love to know your plans to celebrate.
Learn More
For more evidence-based resources to support children, youth, and families through afterschool and summer learning as students return to school, check out the Wallace Foundation Knowledge Center.