This week local leaders, partners and municipal staff came together in Washington, D.C. for the 57th annual Congressional City Conference (CCC) hosted by the National League of Cities. Attendees were able to hear from a dynamic lineup of speakers, engage in session workshops, and discuss top federal priorities for cities, towns, and villages.
Here are our top moments:
1. NLC Stands with the Local Leaders of Ukraine and Defends Democracy Worldwide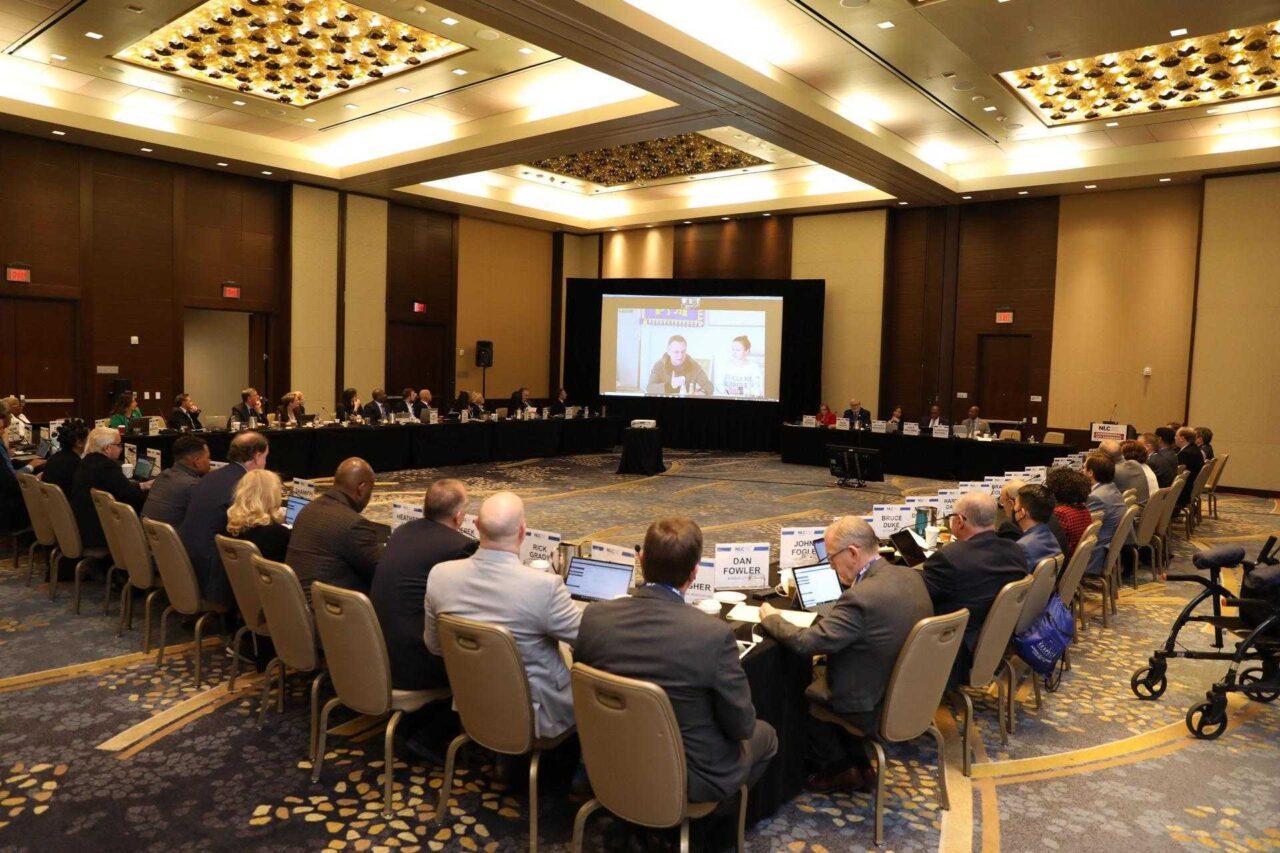 On Sunday morning NLC's Board of Directors met with Mayor Andriy Sadovyi of Lviv, Ukraine to talk about the need to fight for democracy. NLC supports taking an active role in ending the current crisis and condemns the unwarranted aggression of the Russian government. We also encourage local leaders to directly support the humanitarian efforts of Ukrainian municipal officials. Read the full statement here. 
"It is contingent on all of us for what the world will look like in the future. If the American cities and mayors stand squarely with us, we will be able to accelerate our victory."

– Mayor Andriy Sadovyi of Lviv, Ukraine
Later in the conference NLC's CEO and Executive Director Clarence Anthony sat down with Mayor Hancock of Denver, CO to discuss how city leaders have an important role to play in protecting the democratic rights of not only city residents, but around the world.
"We cannot watch what we saw going on in Ukraine – a threat to democracy anywhere is a threat to democracy everywhere. In 2022, 27 states passed restrictive voting laws. We cannot afford to go back. Too many people died for this right for us to go back, and we can't just sit back and let it happen."

– Michael B. Hancock, Mayor, Denver, CO
---
2. President Biden Thanked Municipalities for Doing Their Part in Executing on the American Rescue Plan to Rebuild Communities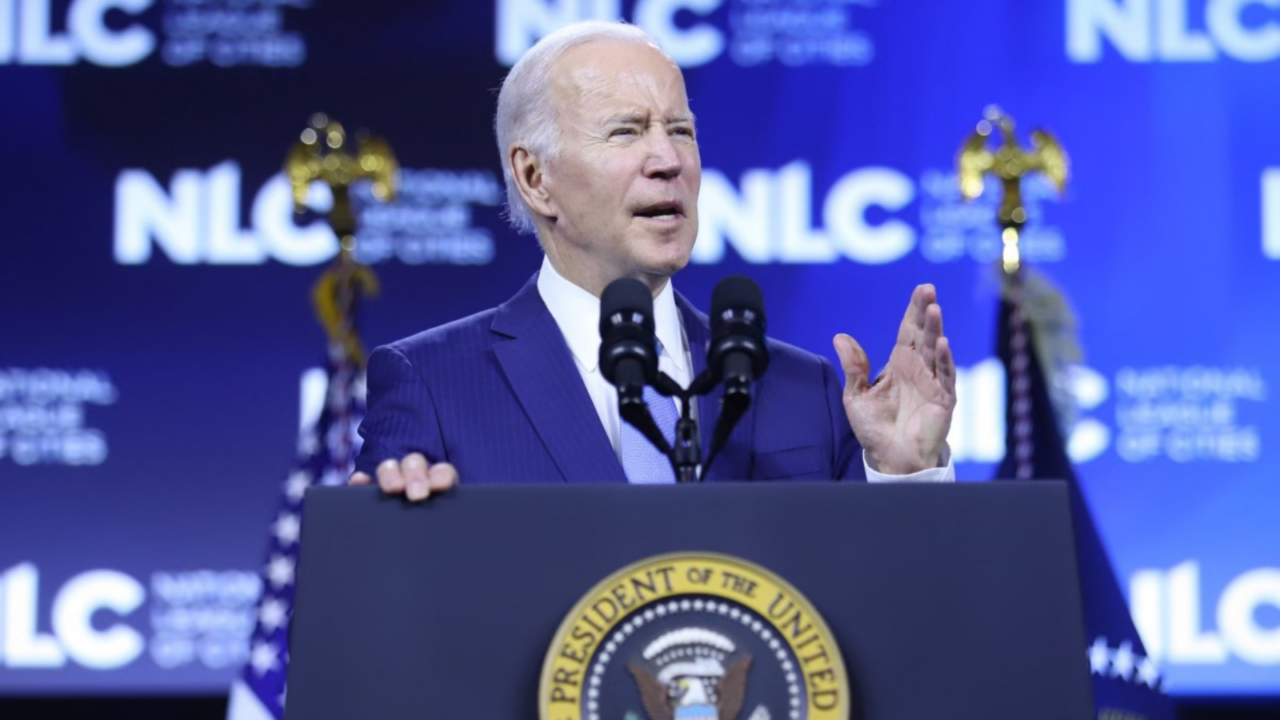 On Monday, President Biden addressed the largest group of people of his Presidency yet in person taking the main stage Monday afternoon. In his speech, he discussed the American Rescue Plan, the Bipartisan Infrastructure Law, economic recovery, and the role of local leaders during the pandemic and the recovery of the nation's cities, towns and villages.
"One year later, the American Rescue Plan is still delivering. So I urge you all to use the flexibility we built into the law to spend these funds wisely: to reduce violence in your communities, like members are doing in Baton Rouge and Baltimore and in New York City; to address homelessness and affordable housing, like you're doing in Tacoma and New York City; to expand high-speed Internet, like Brownsville, Texas; or to train people for good-paying jobs, like you're doing in Oklahoma City."

– President of the United States Joseph R. Biden Jr.
"You understand what families are up against. You understand the cost if we fail to act. We need the voice of local officials, who understand what your communities need. Your senators and congresspersons will listen to you all. If you can get this done, there is no limit to what America can achieve. So, let's give working people the quality of life they deserve."

– President of the United States Joseph R. Biden Jr.
---
Watch President Biden's address at CCC here.
3. Secretary Pete Buttigieg Showcased New Opportunities and Importance of Applying for Infrastructure Grant Funding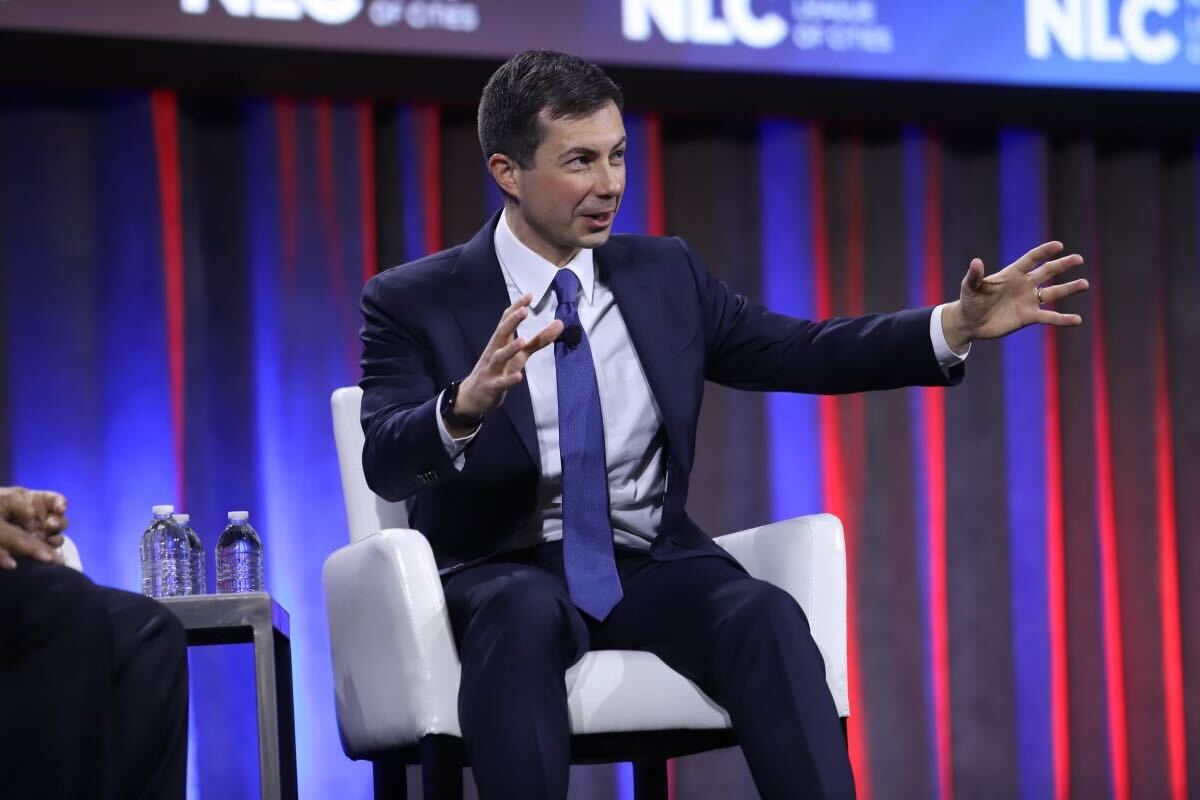 Also joining the main stage on Monday, Secretary Buttigieg sat down with Mayor Vince Williams, NLC President and Mayor of Union City, GA, to discuss infrastructure funding possibilities and needs for municipalities.
The Bipartisan Infrastructure Law (BIL), also known as the Infrastructure Investment and Jobs Act (IIJA), provides $550 billion in new federal investments and is a once-in-a-lifetime opportunity for cities, towns and villages to rebuild their crumbling infrastructure and revitalize their economies. For years, the National League of Cities (NLC) has advocated for many of the programs supported by BIL and since its passing has been working to prepare cities to receive and use these funds.
Earlier in the day, Secretary Buttigieg just announced that more than $400 million will be awarded to communities across 39 states to electrify buses, improve reliability, and increase safety through the Bus & Bus Facilities grant program.
"There is no part of the country that is not going to be touched by this funding. We know how important this [federal loan application process] is. Like a common college application, we're trying to make federal grants more user-friendly – because it is the communities that would benefit most. It's about creating opportunity – a good transportation project is one that sees that [opportunity] and connects the dots. We're helping people manage the minutes of where they are and where they need to go."

– Pete Buttigieg, U.S. Secretary of Transportation
---
4. Speaker Pelosi Applauded Municipalities, Continues to be a Champion for Local Officials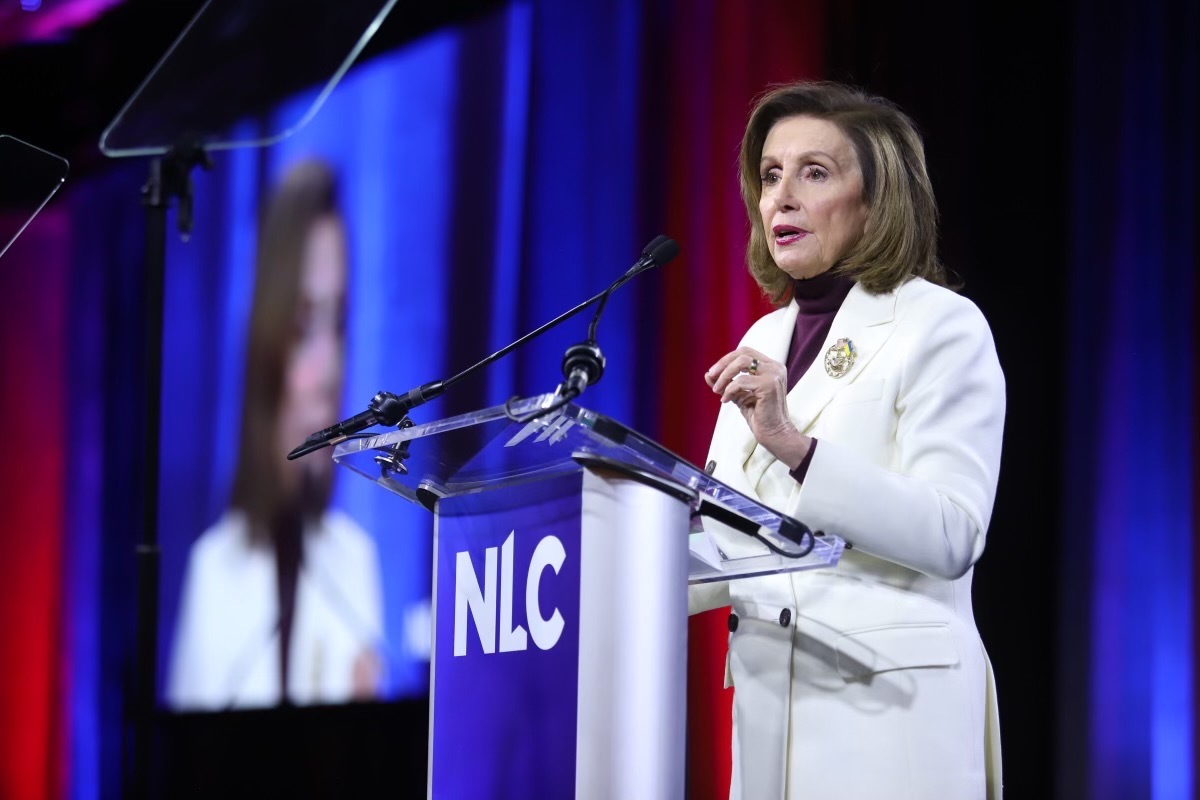 Nancy Pelosi, Speaker, U.S. House of Representatives shared how she is fighting for our cities, towns and villages. She applauded local leaders for being on the frontlines of the COVID pandemic saving lives and livelihoods. Speaker Pelosi highlighted that the American Rescue Plan was the first time the federal government sent individual allocations to every city and town.
"Because of your hard work, our cities and towns are the engines of America, offering opportunity for millions of Americans. Your presence is essential to inspiring action. Congress needs to hear what you have to say."

– Nancy Pelosi, 52nd Speaker of the United States House of Representatives
---
5. NLC provided Local Elected Officials a Platform on the National Level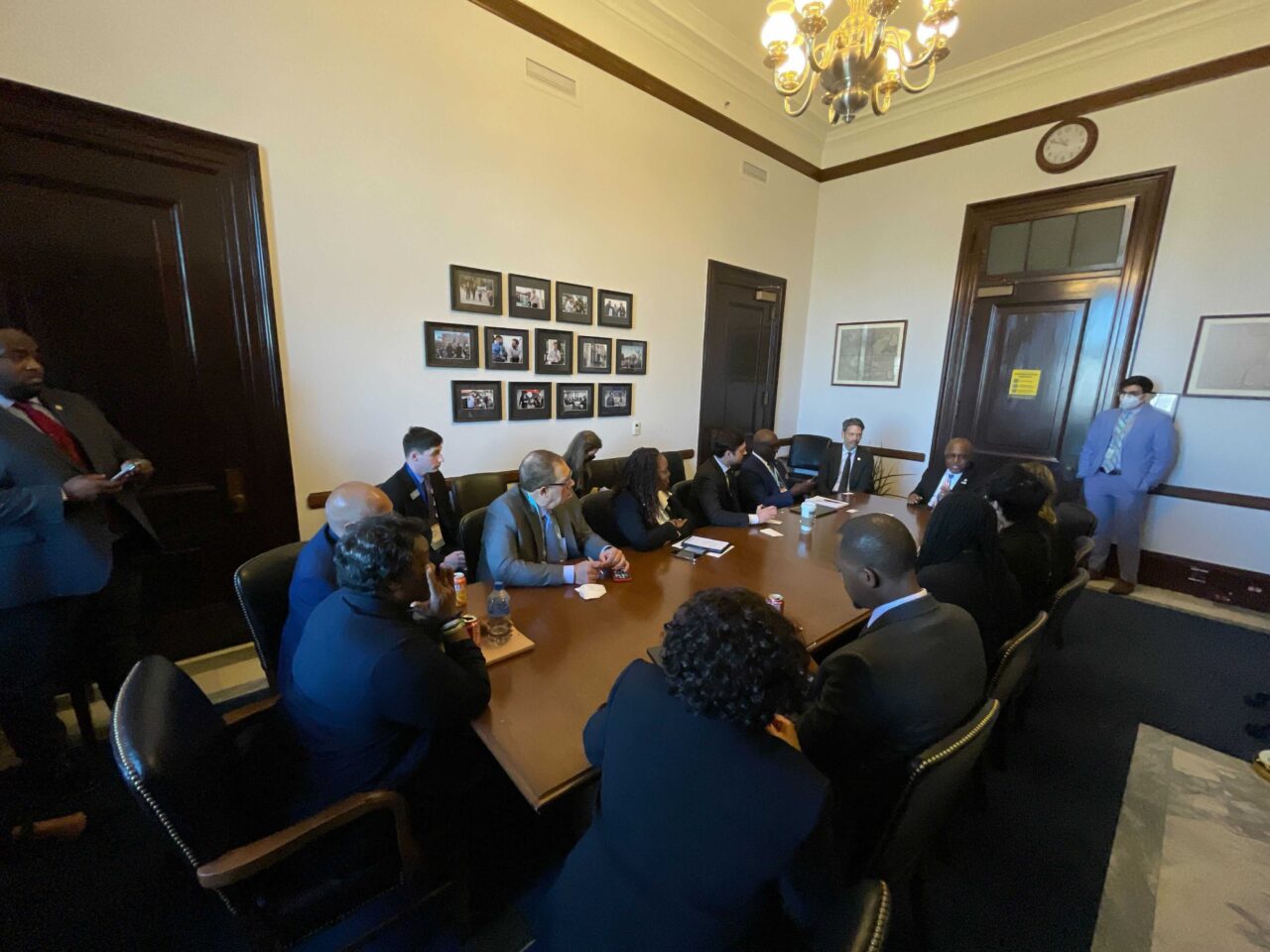 On Wednesday, attendees applied the knowledge they gained during CCC by advocating for local priorities at the federal level. NLC coordinated meetings for local leaders with U.S. Representatives and U.S. Senators virtually and in-person for Hill Day. Participants were briefed on key legislation and federal funding programs impacting their communities, including the American Rescue Plan and the Bipartisan Infrastructure Law.
This direct engagement empowered leaders to build strong relationships with Congress.
---
6. Cities of All Sizes Came to Strengthen Federal-Local Partnership at CCC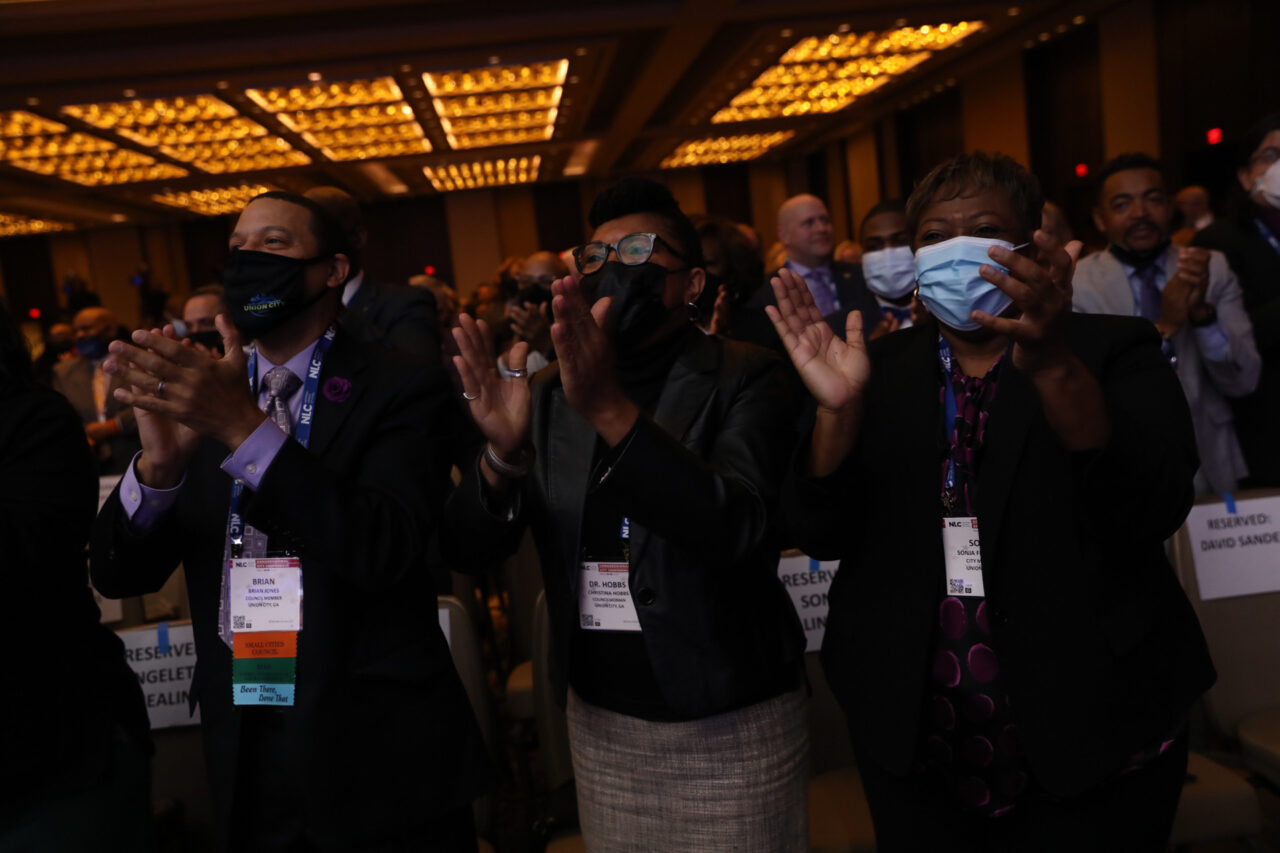 CCC attendees represented a diverse mix of municipalities, 51% coming from urban settings, 34% from suburban areas and 15% from rural. We were excited to welcome municipal staff, youth delegates and more as just under half of the attendees are council members or mayors. The NLC family grew this year as 15% of attendees were newly elected officials and of the 2,000+ participants, 529 were first-time attendees.
Interested in joining us? You don't have to wait until 2023, learn about our City Summit conference this fall in Kansas City, MO.
7. New Resources Released for Local Municipalities
NLC released new reports, briefs and resources across learning labs, workshops and panels all throughout the conference. Look below to see what is new: