Cities have been calling on Congress to get to work on an infrastructure package since 2016, and on August 10th, the Senate delivered. They passed the bipartisan Infrastructure Investment and Jobs Act (IIJA), which includes $550 billion in new federal investments in America's infrastructure, adding an estimated two million jobs per year to the national economy. From here, the bill will move to House, where Speaker Nancy Pelosi will decide whether to proceed to a vote or to wait for a reconciliation bill to come from the Senate as well before proceeding.
Communities across America are ready to rebuild and this bill makes significant progress toward helping them build sustainable and resilient infrastructure, with critical investments in our nation's transportation, water and broadband infrastructure. Read NLC's statement on the passage of this legislation here.
Here are the key programs and funding by priority area for cities, towns and villages.
Rebuild Transportation Connectivity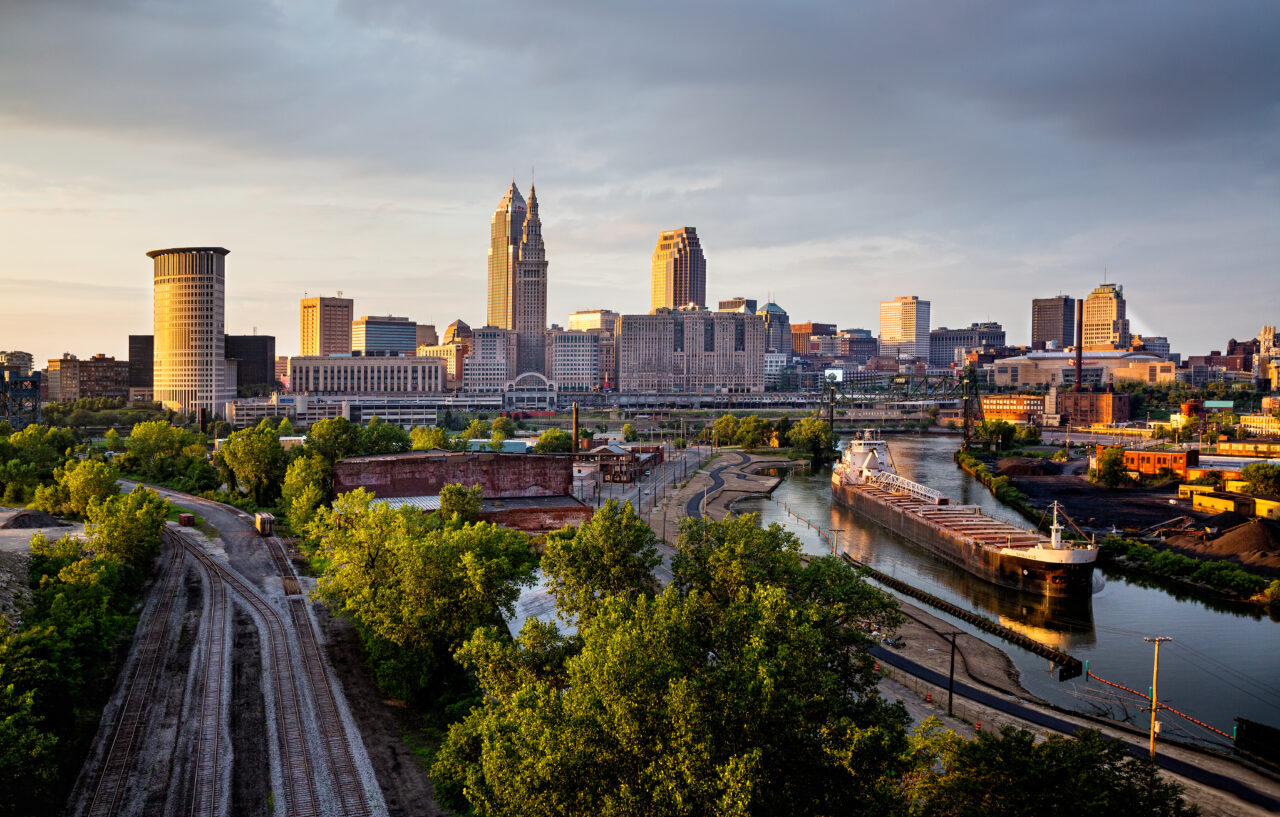 America's cities, towns and villages take care of a significant portion of our nation's expansive transportation network, and our communities are ahead of the technology curve in implementing the most forward-looking and innovative solutions. We asked Congress to invest with us and give local governments a fighting chance at new programs – for safety, bridges, technology and more – as well as to make sure that the Surface Transportation Block Grant (STBG) and other programs reached cities of all sizes. The Senate responded by providing $124B in competitive funding from USDOT programs across transportation modes, and they have added an additional population bucket of STBG ensuring communities of different sizes can more clearly see how states will spend to support them.
IIJA also provides important financing opportunities for local governments including:
New $5B "Safe Streets for All" program directly supports local governments "vision zero" plans and other improvements to reduce crashes and fatalities, especially for cyclists and pedestrians.
New $20B historic investment in both large bridges in poor condition as well as bridges that are in rural and tribal areas.
New $5B in National Infrastructure Project Assistance grants, where communities are eligible to apply for funding to complete critical large projects that would otherwise be unachievable without assistance.
Additional $7.5B in RAISE grants (formerly TIGER/BUILD) and $8B in INFRA grants to rebuild critical community transportation infrastructure projects.
$500 million for SMART Grants demonstrating transportation technology integrations, building on the success of smart cities and prior challenges.
$2.5B in Electric Charging and Fueling Infrastructure competitive grants to strategically deploy publicly accessible charging infrastructure along designated alternative fuel corridors.
$25 billion for the Airport Improvement grant program and funding for a new Airport Terminal Improvement program.
$1 billion for the new "Reconnecting Communities" program, which will support planning and construction to remove barriers to community connectivity and rectify harms caused by past transportation investments.
Transit's Capital Investment Grant program jumps up with $3B is authorized per year, and a new $1.75 billion All Stations Accessibility Program and $250 million under the "Enhanced Mobility for Seniors and Individuals with Disabilities" program.
$66 billion investment in rail with $12 billion dedicated to partnership grants for intercity rail service, including high speed rail and $5B for the Consolidated Rail Infrastructure and Safety Improvements Program (CRISI), which funds projects that improve the safety, efficiency, and reliability of intercity passenger and freight rail.
New efforts in R&D will be boosted with ARPA-I, which will advance transportation infrastructure in the country and develop innovative science and technology solutions to overcome long-term challenges.
$3 billion for the Grade Crossing elimination grant program that NLC championed with Senator Cantwell to fixing rail and road crossing congestion in communities.
Invest in Water and Climate Resilience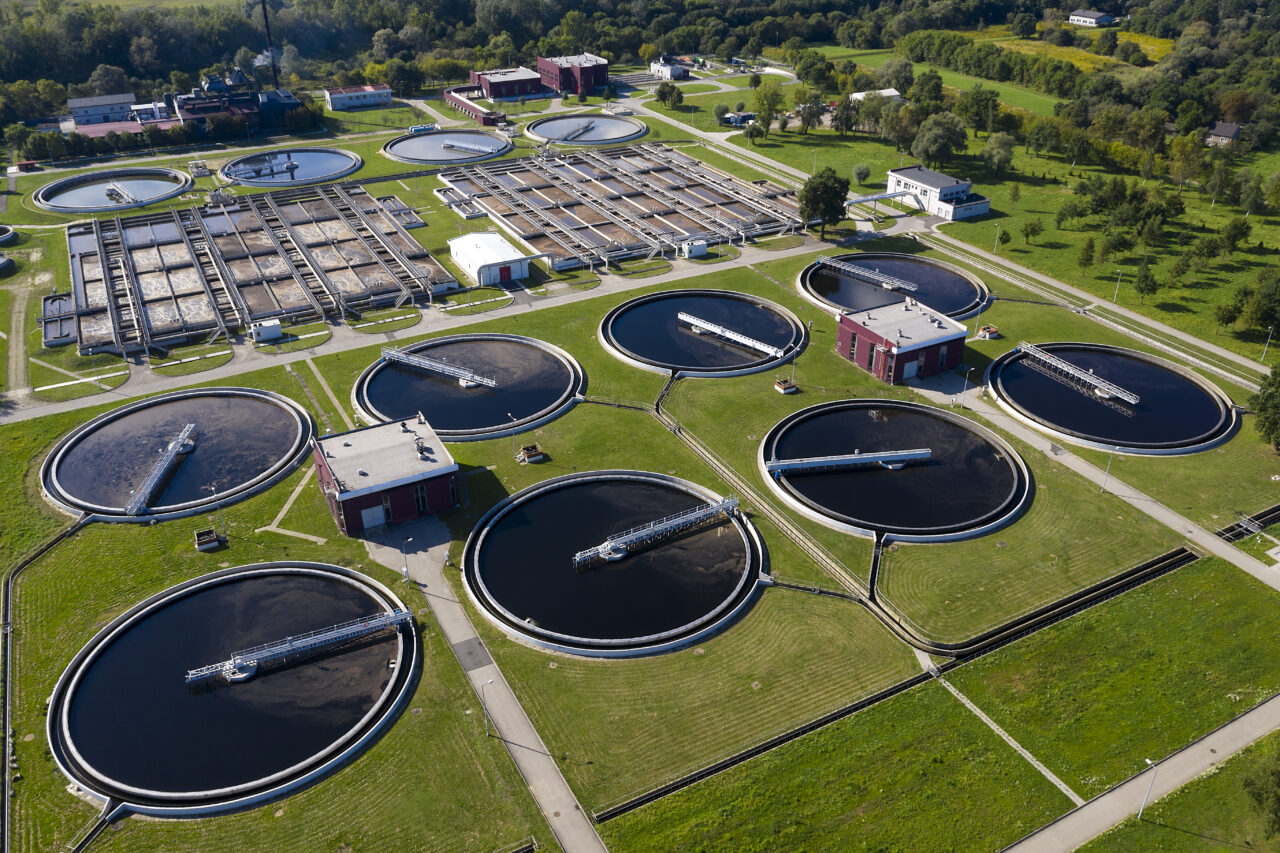 Water
While IIJA includes the Senate-passed Drinking Water and Wastewater Infrastructure Act, which NLC supported and which authorizes a number of programs and grant opportunities for drinking water, wastewater and stormwater management and support for resilience, innovative technologies, workforce development and watershed/source water protection, among others, it does not provide funding for these grants.
IIJA provides important financing opportunities for local governments, including:
$11.713 billion each for the Clean Water and Drinking Water State Revolving Funds (SRFs) over five years (49% as principal forgiveness/grants, 51% as loans).
$15 billion over five years for lead pipe replacement through the Drinking Water SRF (49% as principal forgiveness/grants, 51% as loans). NLC supported an amendment that would have changed this to 100% principal forgiveness/grants; the amendment did not come up for a vote.
$10 billion in grants over five years to address emerging contaminants and PFAS drinking water contamination ($1 billion through the Clean Water SRF; $4 billion through the Drinking Water SRF; $5 billion for underserved communities).
$75 million for the Army Corps WIFIA program for safety projects to maintain, upgrade and repair dams identified in the National Inventory of Dams..
Climate Change and Resilience
NLC called on Congress to help local leaders build resilient communities by ensuring that our nation's infrastructure can withstand the impacts of climate change and extreme weather events. IIJA includes provisions for energy efficiency, electric grid resilience, pre-disaster mitigation, drought and Western water resilience, and flood and wildfire mitigation. Moreover, the transportation sections of the bill invest in electric vehicles and charging infrastructure, establish a carbon reduction program to reduce transportation emissions, and establish a formula and competitive grant program to help states improve the resiliency of transportation infrastructure.
$550 million for the Energy Efficiency and Conservation Block Grant – a key NLC priority.
$500M over 5 years for the Low-Income Housing Energy Assistance Program.
$250 million for a new Energy Efficiency Revolving Loan Fund.
$225 million for grants to implement updated building energy codes.
$8.3 billion for Bureau of Reclamation western water infrastructure, including for aging infrastructure, water storage, water recycling and reuse, waterSMART, and drought contingency plans, among other things.
$500 million for the STORM Act to provide support through loans and grants to local communities facing rising water levels, coastal erosion and flooding.
$3.5 billion for the FEMA Flood Mitigation Assistance program, which helps provide financial and technical assistance to states and communities to reduce the risk of flood damage to homes and businesses through buyouts, elevation and other activities.
$1 billion for the FEMA Building Resilient Infrastructure and Communities (BRIC) Program, a pre-disaster mitigation program supporting states, local communities, tribes and territories undertaking hazard mitigation projects to reduce the risks they face from disasters and natural hazards.
Environment
IIJA provides funding for environmental cleanup and municipal recycling programs.
$1.5 billion over five years for the EPA Brownfields program to help communities, States, Tribes and others to assess, safely clean up and sustainably reuse contaminated properties.
$3.5 billion available for 5 years for the Hazardous Substance Superfund program to allow EPA to invest in clean-ups and continue moving forward on remedial actions for Superfund sites.
$275 million over five years for grants to states to support improvements to local post-consumer materials management, including municipal recycling programs, and to assist local waste management authorities in making improvements to local waste management systems. This program was authorized in the Save Our Seas Act 2.0, which was signed into law last year.
$75 million for grants to states and local governments focused on improving material recycling, recovery, management and reduction. The new EPA program would help educate households and consumers about residential and community recycling to decrease contamination in the recycling stream.
Broadband Access, Digital Equity and Cybersecurity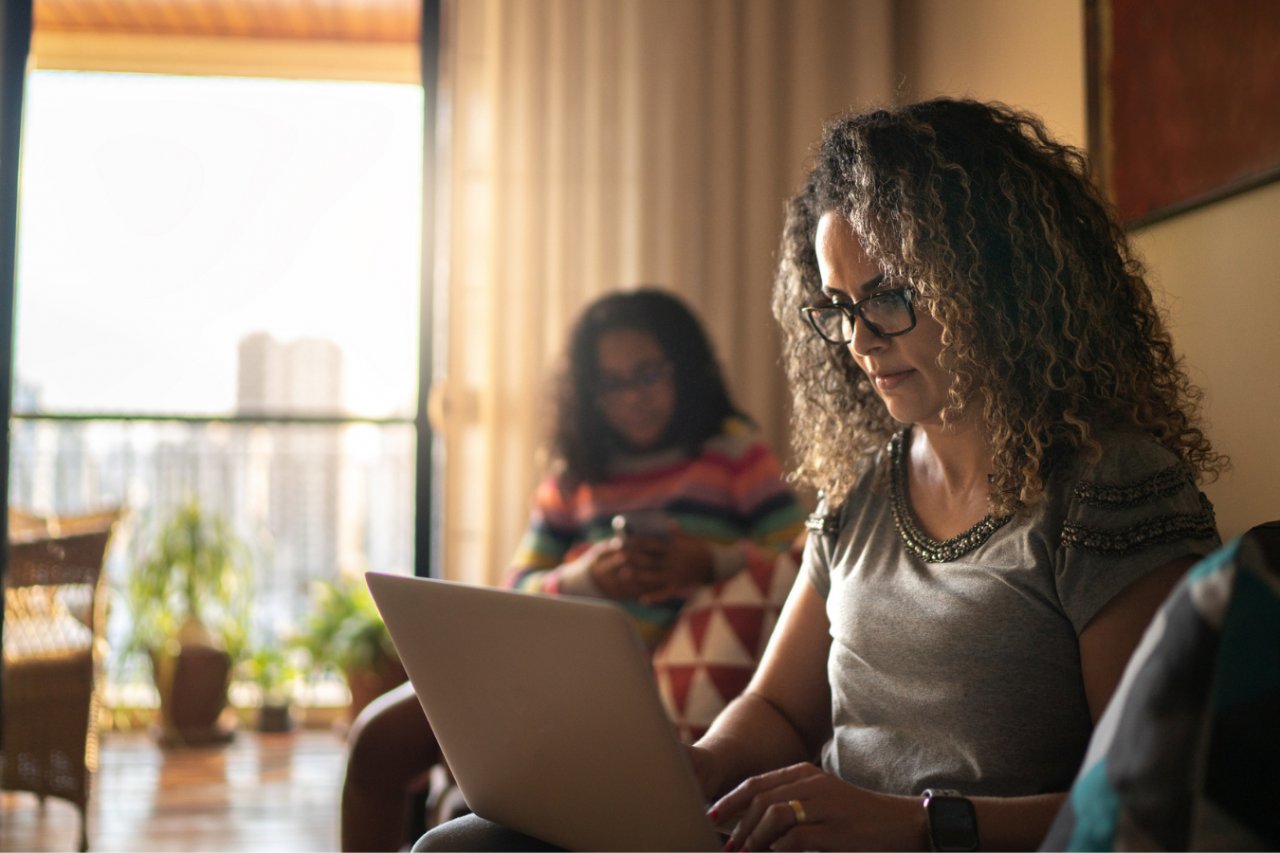 NLC called on Congress to make federal investments to close the digital divide and provide equitable access to the internet for people in all communities. The IIJA includes the largest-ever one-time federal investment in broadband, weighing in at $65 billion, including programs for broadband infrastructure buildout, affordability and digital equity. The bill also includes historic investments in local cybersecurity through a new state and local government cybersecurity fund.
Broadband Infrastructure
$42 billion for the Broadband Equity, Access and Deployment Program. This program would provide formula grants to state governments to award subgrants for broadband planning, mapping, deployment, and adoption programs, prioritizing unserved areas, underserved areas, and anchor institutions. States would be required to coordinate with local governments when drafting plans for approval by the National Telecommunications and Information Administration (NTIA) prior to receiving funds.
$1 billion for Enabling Middle Mile Broadband Infrastructure. This program would create a competitive grant program administered by NTIA for construction, improvement or acquisition of middle mile broadband infrastructure. Local governments are among the eligible awardees.
Digital Equity and Broadband Affordability
$1.3 billion for the Digital Equity Act, establishing two categories of digital equity grants: state formula grants and competitive grants, which local governments and nonprofits could access directly. These funds are to be used for digital inclusion work, such as connecting residents in need to devices, subsidized broadband subscriptions, and skills training.
The Affordable Connectivity Program, to extend and modify the Federal Communications Commission's (FCC) Emergency Broadband Program for an additional five years, dropping the monthly discount to $30 per household.
Policy changes:

Consumer Broadband Labels – Directs FCC to promulgate regulations for consumer broadband labels providing standardized information on pricing and performance.

Broadband Speed Study – Directs GAO to provide a report to Congress evaluating the FCC's process for establishing broadband speed standards.

Digital Discrimination – Directs FCC to promulgate rules to facilitate equal access to broadband, prohibiting broadband deployment discrimination (also known as "digital redlining") based on an area's income, race/ethnicity composition, or other factors. Also directs FCC to develop model state and local policies to ensure broadband providers do not engage in digital discrimination.
Cybersecurity
$120 million for the Cyber Response and Recovery Act, to allow the Secretary of Homeland Security to declare a Significant Cyber Incident and provide direct support to impacted entities, and establishes a Cyber Response and Recovery Fund of $20 million per year for six years to support it.
$1 billion over 4 years for the State and Local Cybersecurity Grant Program. This establishes a cybersecurity grant program that provides for states and localities to develop and implement cybersecurity plans and address imminent cybersecurity threats. Funds are routed through states and allocation plans must be developed in consultation with and approved by localities.
$250 million Rural and Municipal Utility Advanced Cybersecurity Grant and Technical Assistance Program. Additionally, directs a study on incentives to encourage public utilities to invest in cybersecurity and participate in ISACs, establishes an incentive program, and directs EPA and CISA to identify public water systems vulnerable to cyberattack and develop a plan for providing technical support.
Bond Provisions
The Infrastructure Investment and Jobs Act (IIJA) contains two new uses for private activity bonds and expansion of another.
First, The IIJA incorporates a proposal from Sens. Capito (W-Va.) and Hassen (N.H.) to allow local governments to issue tax-exempt bonds to finance rural broadband projects. This will drive down the cost of deploying the technology in rural areas, as it allows for cheaper financing of new broadband to be installed in rural areas.
Second, The IIJA incorporates a proposal from Sens. Portman (Ohio) and Bennet (Colo.) that would help reduce the cost of commercializing the purchase and installation of carbon capture, utilization, and storage equipment, as well as direct air capture (DAC) projects through the use of private activity bonds. Carbon capture removes carbon dioxide from an emissions stream at a power plant or industrial facility reducing emissions from energy-intensive industries. DAC is an innovative emerging technology that removes carbon dioxide directly from the atmosphere. These technologies allow us to reduce emissions and protect the environment while continuing to use our natural resources, but first-generation facilities can cost upwards of $1 billion. Cities could issue private activity bonds and provide financing to these projects a discount to what it would take if a company developing this technology did it itself.
Finally, the IIJA increases the current cap of tax-exempt highway or surface freight transfer facility bonds from $15 billion to $30 billion. Nearly all of the $15 billion cap is issued or allocated. This will allow cities to engage in P3s and expand the volume of financing to supplement future financing needs.
Key Local Government Priority Not Included: Invest in Workforce and Skills Development
The Infrastructure Investment and Jobs Act falls short, as expected, on meeting the workforce training needs in cities, towns and villages across the country. NLC has long advocated for a strong investment, $100 billion, in skills training to ensure that communities have workers trained and ready to build and repair the extensive physical infrastructure systems that will result from this bill. The Infrastructure Investment and Jobs Act authorizes only $85 million in new funds directed towards skills training in the water, wastewater, energy and construction sectors – a far cry from the significant invest that will be needed to transition workers into the millions of jobs created by this investment. As Congress moves forward with a reconciliation bill, NLC will continue to make investments in skills training a priority, including short-term occupational training and on-the-job training, that will support a local talent pipeline in building, rebuilding and maintaining our critical American infrastructure.
What's Next to Pass the Infrastructure Package
After Senate passage, the IIJA moves to the House where Speaker Pelosi has committed to bring it up along with reconciliation instructions. However, it may not be smooth sailing for House Democrats who have largely not been able to participate in the debate as the Senate promoted a package that would only be able to clear their political hurdles of a tight majority. NLC will continue to advocate for an infrastructure package and budget that can meet the full needs of America's cities, towns and villages, and keep members appraised of the process and opportunities to engage together with NLC.
Let NLC deliver for you!
The National League of Cities (NLC) is your partner in recovery. This is the time for America to do more than survival we can thrive.
NLC is a strategic partner for local leaders and municipal staff, serving as a resource and advocate for communities large and small. Click the button to learn how NLC can help deliver for your city.