CONTACT INFO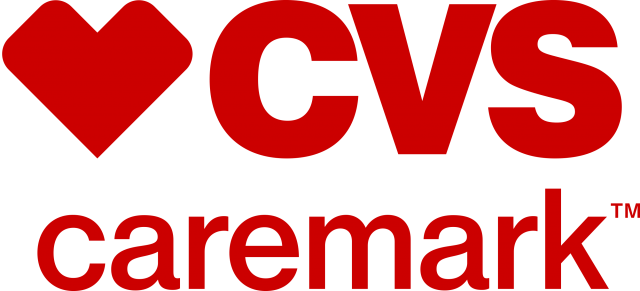 CVS Caremark, which has broad experience in managing prescription discount cards since 1992, administers this program. CVS Caremark does not give or share personally identifiable health information to manufacturers or direct marketers. CVS Caremark is fully compliant with all federal and state privacy and security regulations pertaining to the protection of protected health information and has a robust compliance program which monitors and enforces policy compliance.
Administered by CVS Caremark, Prescription Discount can save your residents an average of 24% off the full retail cost of prescription medication. There is no enrollment form, no membership fee for member city residents and no restrictions or limits on the frequency of use. The discount card is accepted at more than 68,000 pharmacies nationwide, including all major pharmacy chains and most local independent pharmacies.
Resources for Cities
Similar to other store loyalty programs, there is no cost join Prescription Discount—for the resident and the city.
The program provides participating cities with customized discount cards and sample promotional materials including a press release and web page.
This card can be used not only at CVS, but at any one of over 68,000 pharmacies nationwide, including all major chains and most independent pharmacies.
This is not insurance. Discounts are only available at participating pharmacies. By using this card, participants agree to pay the entire prescription cost less any applicable discount. Savings may vary by drug and pharmacy.
Get Started with Prescription Discount
Sign up and get cards to help your residents start saving.
Is your city already signed up?
Print a card now.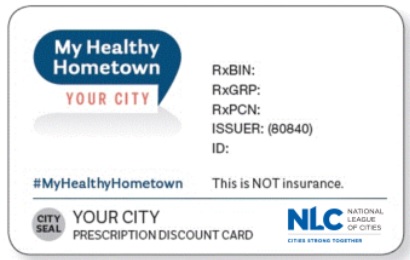 Commitment to the Public Sector
Residents of your town who lack insurance or whose insurance doesn't cover the drugs they need may be struggling to pay for life-changing medications. Did you know you can help with NLC's Prescription Discount program, at no cost to your city?
The NLC Prescription Discount Program has saved residents nationwide over $50 million on retail prescriptions.
This plan is not insurance; it is a prescription discount program. The card provides immediate discounts at the pharmacy. Upon presenting your card to the pharmacist, you will pay the lower of a discounted price or the pharmacy's regular retail price.
Your card cannot be used in conjunction with other insurance. However, you are able to use your card to purchase prescriptions that are not covered by these plans.
A solid promotional plan helps ensure residents know they can take advantage of this valuable service. These are some techniques that helped other cities raise awareness:
Distribute prescription cards in several locations: City Hall, public libraries, YMCAs, recreational centers, senior homes, as well as police and fire stations are good locations.
Hand out the prescription cards at community events throughout the year in your city or town; have a city official describe the benefits. The city of Altoona, PA gained attention by launching the program during a local minor league baseball game.
Work with local media. Altoona's mayor also pitched the story to local news, resulting in four positive stories on the mayor's work to provide better drug prices for residents.
Share your savings numbers. Don't be shy: the numbers will quickly add up. Be sure you keep updated program info on your city website and share monthly savings data (provided to you by NLC) with your city council.
Stay organized. Dedicate one staff person to be responsible for the program, like a city clerk, administrative staff member, city manager, assistant city manager, or the community development manager.