National League of Cities (NLC) supports its members in cities, towns and villages as they build their resilience to the impacts of climate change. We focus on advancing plans, policies and programs to create climate-ready municipal infrastructure that supports healthy, prepared communities today and into the future.
Our Principles
We are guided by a people-first approach and are committed to equity in climate resiliency planning and programming with member cities, towns and villages. We acknowledge that truly resilient municipal infrastructure includes both adaptation andmitigation strategies that should advance simultaneously to prepare assets for current and future impacts while reducing carbon emissions.
While we highlight case studies and best practices to advance climate-ready infrastructure, we recognize there is not a one-size-fits-all approach to climate resilience. Municipal priorities, projects and policy change are place-based, and many solutions should be developed in collaboration with the community most impacted by climate change.
Our Services
NLC's climate resilience team provides the following services to our members:
Technical assistance and capacity-building through project-based work with member cities on resilient municipal infrastructure planning, policy and funding. NLC builds coalitions and creates cohorts across cities to address some of the most pressing climate resilience challenges our members are facing.
Education, connection and partnerships through trainings, research and networking. NLC plays a role in connecting member cities to each other and to other partners, including tribes, nonprofits and the private sector. Our partnerships are key to advancing transformational work.
Federal advocacy to support climate resilience policies and funding to build safer, longer-lasting infrastructure and related systems that support communities. NLC advocates for, and supports, members navigating federal funding opportunities to build, rehabilitate, and adapt infrastructure using funding from the American Rescue Plan Act (ARPA), Bipartisan Infrastructure Law (BIL) and Inflation Reduction Act. NLC will continue to advocate for federal partners to support local climate action
Spotlight on: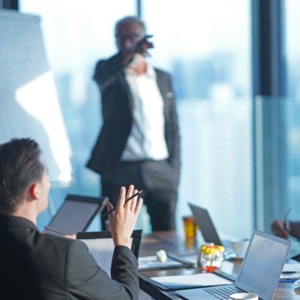 Building Resilient Infrastructure with the Smart Surfaces Coalition
NLC is proud to participate in a three-year collaborative effort led by the Smart Surfaces Coalition. To support cities, our team of policy professionals and data analysts are providing the following resources:
Data: Satellite data analysis and mapping of resilience opportunities across your city
Education: Partner with and engage city department staff and community members
Cost-benefit analysis tool and training: Deliver a cost-benefit analysis tool for city planning and provide training to city department staff
Funding guidance: Federal funding application templates and trainings to capture funding for Identified projects
Policy analysis and frameworks: Guidance and templates to integrate smart surface strategies into policies, plans, and projects
This work addresses critical obstacles our cities are facing, including lack of data on current urban surfaces, lack of data on health and related impacts, limited funding for project implementation, and lack of legal guidance to enable policy and project adoption.