Cities, towns and villages across America are taking action to address and mitigate the current and future impacts of climate change on their communities. Climate action plans are one of the major ways that city leaders are communicating about these issues. These plans detail how jurisdictions can decrease their greenhouse gas emissions, mitigate the impacts of climate change and address environmental justice concerns in their communities. They also serve as a roadmap for the future and, critically, will help the United States meet important sustainability goals.
NLC examined 50 recent climate action, sustainability and resilience plans to better understand the major themes and concepts cities are including to make their communities greener.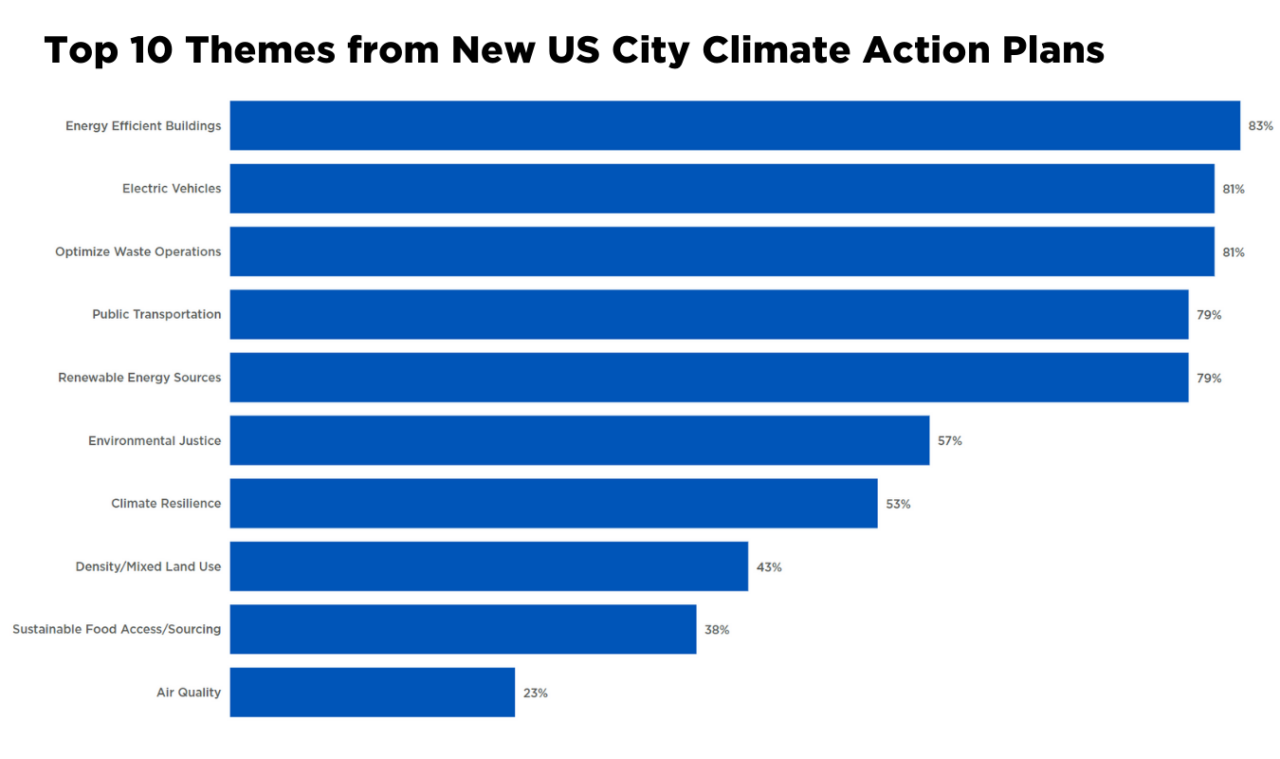 Here are the top five common themes in their climate action plans:
Boosting Energy Efficiency in Buildings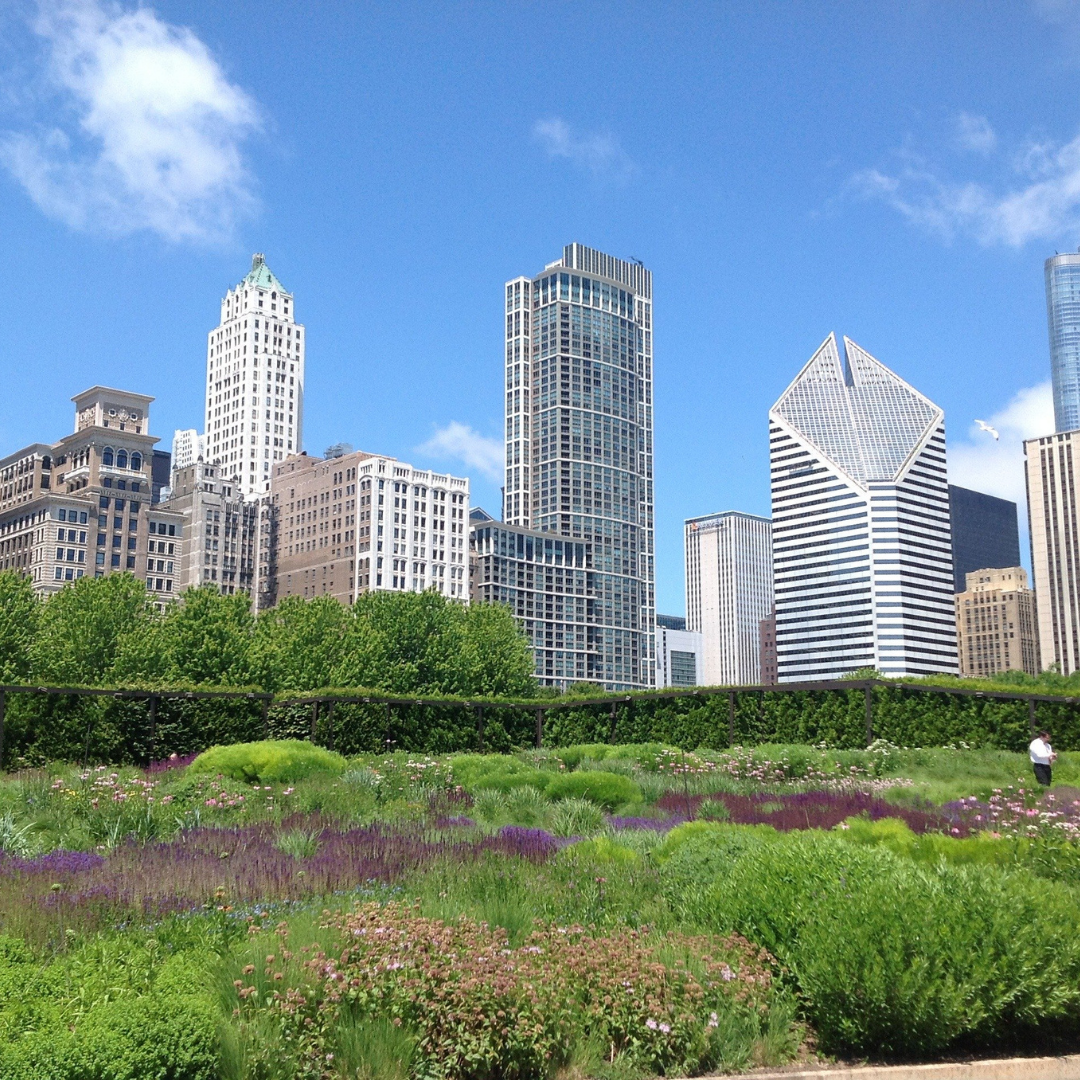 Almost 40 percent of global energy-related carbon dioxide emissions are caused by buildings, and emissions are expected to double by 2050. Older buildings can have significant energy inefficiencies, largely due to the significant energy needed to heat or cool buildings with poor insulation. With extremely hot days expected to increase due to climate change, the ability to effectively cool and maintain temperatures in buildings is vital. Strengthening energy efficiency in buildings means improving insulation, investing in energy efficient appliances and including renewable energy in building design. Cities can encourage energy efficiency in new buildings by implementing policies or standards for new construction and providing programs that encourage retrofitting of older buildings. Eighty-three percent of climate action plans examined include improving energy efficiency in buildings.
Chicago, IL's climate action plan includes improving energy efficiency in buildings as an important step, specifically focusing on upgrading community anchor buildings, such as universities and hospitals, that had previously been left out of energy efficiency programs. In its plan, Chicago emphasizes the co-benefits of energy efficient buildings, including increased household cost savings from decreased energy usage.
Investing in Electric Vehicle Infrastructure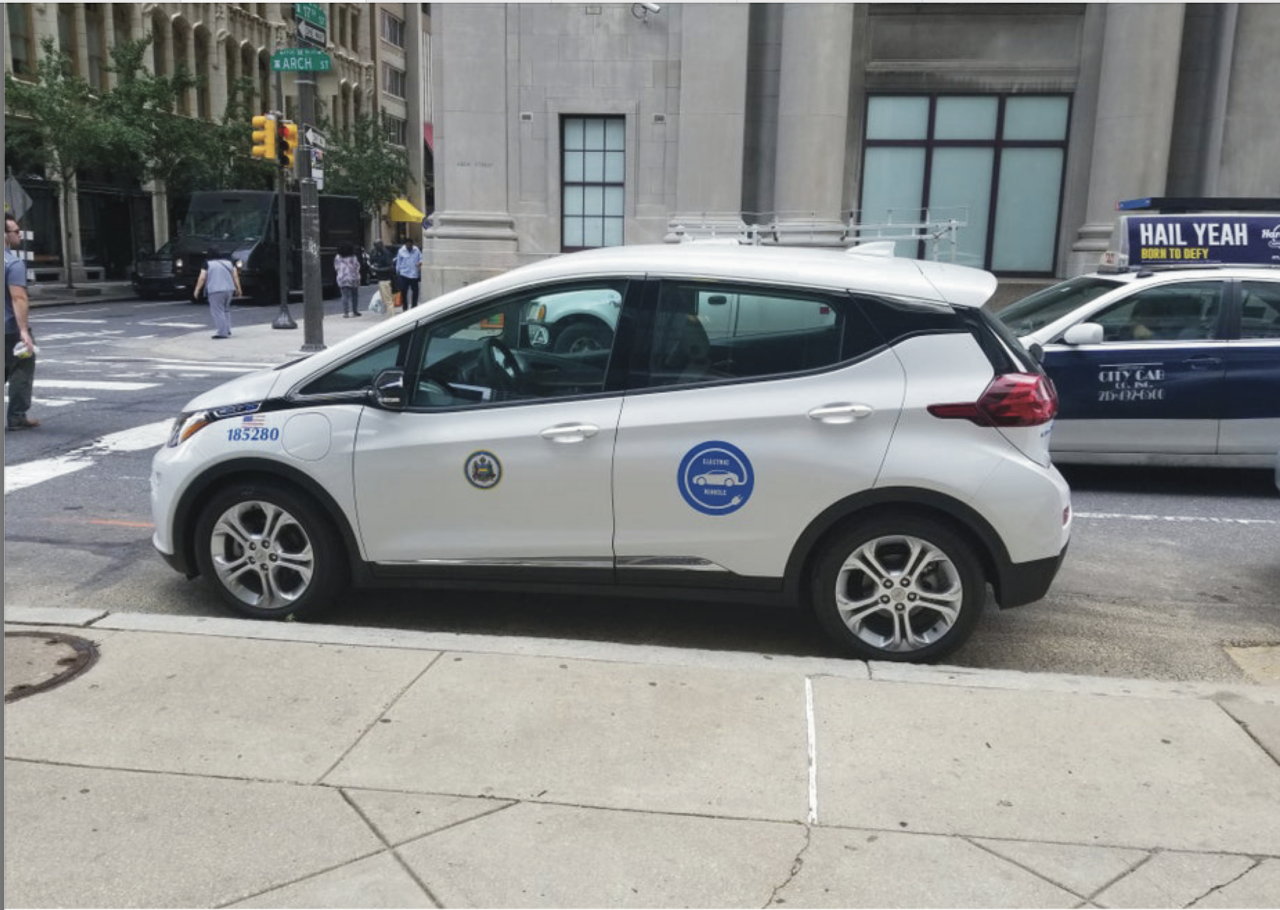 Transportation is one of the largest contributors to greenhouse gas emissions in the United States, which makes investments in clean transportation systems important to addressing climate change. A common strategy discussed in climate action plans for decreasing emissions from transportation is encouraging zero emissions vehicles (ZEVs) or electric vehicles (EVs). This can be done by investing in charging infrastructure, electrifying municipal fleets and implementing incentive programs to encourage residents to switch to EVs. Eighty-one percent of climate action plans examined include investing in electric vehicle infrastructure.
Philadelphia, PA is a member of the Climate Mayors Electric Vehicle Purchasing Collaborative and has a Clean Fleet Plan, both of which seek to electrify municipal fleets. The city is also investing money in charging infrastructure throughout Philadelphia in order to ease the transition to electric vehicles for consumers.
Optimizing Waste Operations
Waste management is the collection, transportation, processing and disposal of various waste materials. When waste is sent to landfills, its decomposition leads to methane and carbon dioxide emissions, which can negatively impact the environment. The goal of sustainable waste management is to prevent as much waste as possible from going to the landfill. This can be accomplished by improving recycling programs or decreasing solid waste generation. Eighty-one percent of climate action plans examined include optimizing waste operations.
San Francisco, CA has been diverting 80 percent of its waste from landfills since 2013 and furthered its commitments in its recent climate action plan. The city's waste management goals include a 50 percent reduction of its solid waste compared to 2015 levels by 2030.
Improving Access to Public Transportation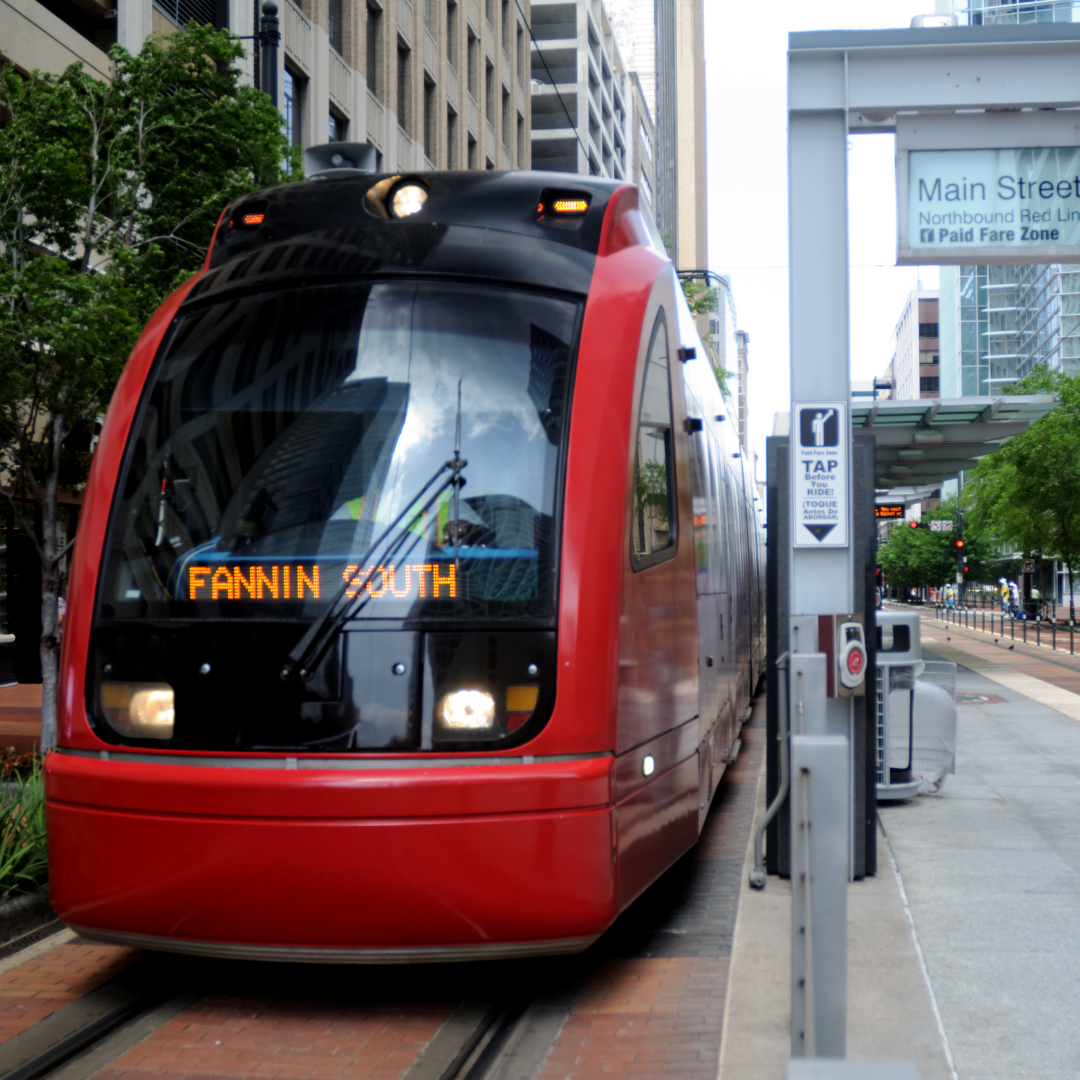 Increasing public transportation use is another method for cities to decrease greenhouse gas emissions stemming from transportation. In combination with efforts to electrify municipal fleets, this can significantly decrease emissions from single occupancy vehicles. Improving public transportation can be done using a variety of strategies, including expanding hours and transit frequency, subsidizing costs for individuals and building new transit routes. All of these methods can be used to increase ridership and decrease the number of people choosing to drive alone. Seventy-nine percent of climate action plans examined include improving public transportation access.
Houston, TX set a goal to decrease vehicle miles traveled (VMT) per capita by 20 percent by 2050 in its climate action plan. To accomplish this goal, the city plans to create integrated multi-modal transportation systems to encourage easy access to transit and use Transit Oriented Development (TOD) to increase the number of people who live near transit.
Investing in Renewable Energy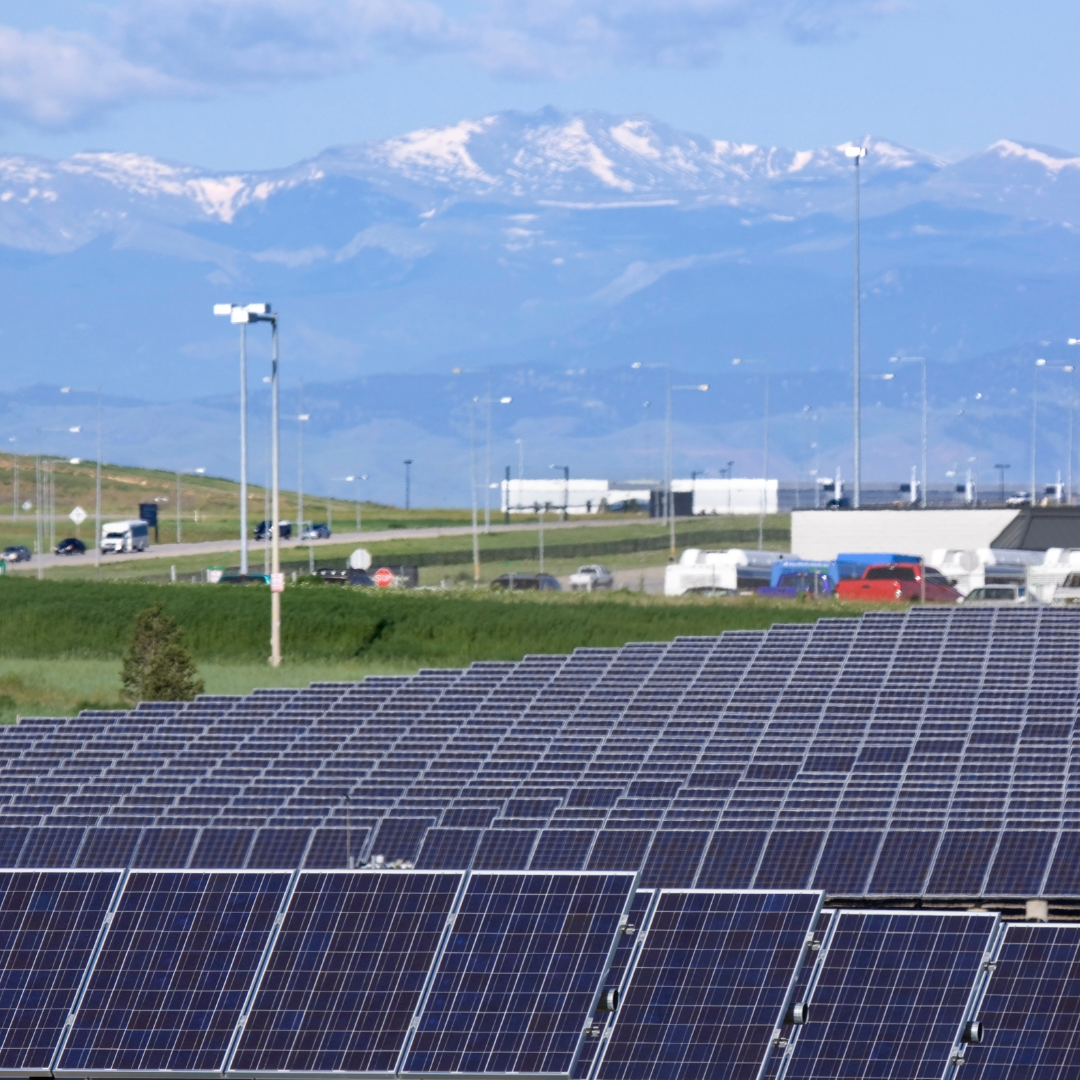 Investments in renewable energy can be tied into many of the themes discussed above, as decarbonizing electricity supply is an important part of advancing electric vehicles and making buildings more efficient. Decreasing reliance on fossil fuels is critical to moving our climate goals forward and is included in most cities' recent climate action plans. Seventy-nine percent of climate action plans examined include investing in renewable energy.
Denver, CO implemented a wide variety of strategies and investments to decarbonize its electric grid in the city's climate action plan, including subsidizing community solar programs for low-income neighborhoods. The plan considers equity as a guiding theme to ensure that all communities are included in the city's sustainability efforts. One way Denver has done this is by creating a Climate Equity Score, to determine which neighborhoods have the most need.
Cities have been at the forefront of sustainability and climate innovation, and their climate action plans serve as a testament to this important work. By focusing on improving building efficiency, investing in electric vehicles, optimizing waste operations, improving public transportation and investing in renewable energy, cities are taking significant steps to decreasing their greenhouse gas emissions.
Climate Migration Solutions
More Americans are being forced to relocate in response to extreme weather events. Read our latest report to learn what climate migration means for the future of cities, and how to plan for the future.