Last week, the White House declared monkeypox a public health emergency and President Biden appointed Robert Fenton from the Federal Emergency Management Agency (FEMA) as monkeypox coordinator and Dr. Demetre Daskalakis of Centers for Disease Control and Prevention (CDC) as deputy coordinator. Together, they will lead the Administration's strategy and response, including equitably increasing the availability of vaccinations, tests and treatment.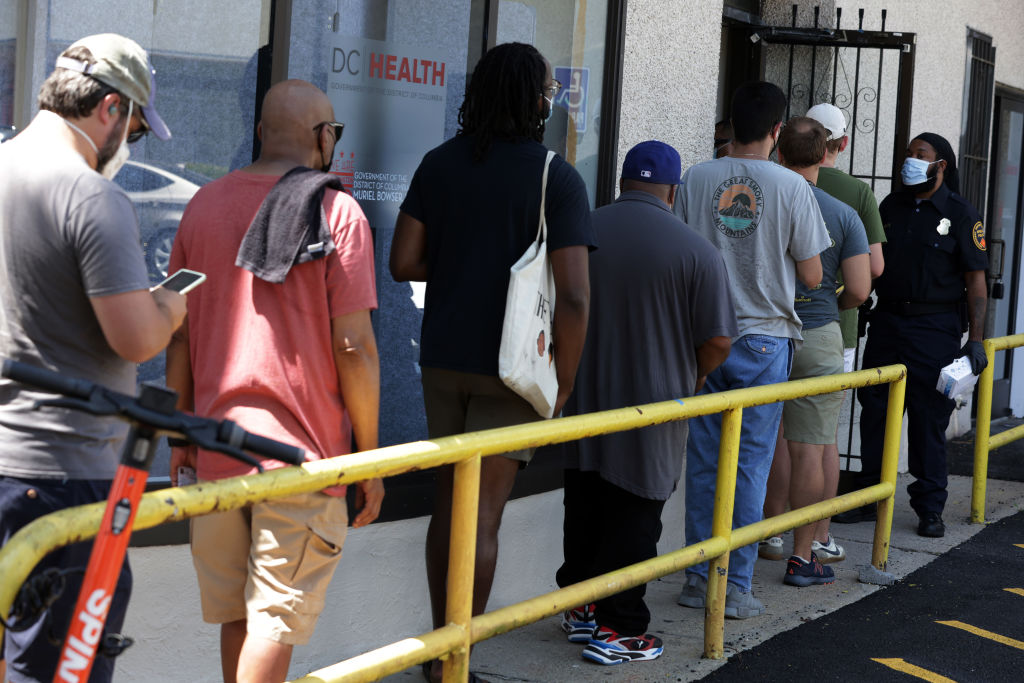 With over 6,600 cases currently documented across the country, according to the CDC, many states and local areas are also declaring their own local states of emergency with the aim of freeing up emergency funding to help address this growing public health challenge.
As cities, towns and villages learned from the COVID-19 pandemic, building a strong local public health apparatus will be essential to containing and treating this virus, which is currently spreading through intimate contact with someone who is already infected. The CDC recommends vaccination for those who have been exposed and those who are at higher risk of being exposed.
With the cities of San Francisco and New York issuing their own local states of emergency, city leaders are once again demonstrating the important role they can play on the front lines of this public health emergency. City leaders can take the lead by:
1. Building Public Awareness for Prevention
Local leaders should take steps to build public awareness campaigns around the monkeypox virus which address the areas of prevention and transmission.
Anyone can get monkeypox. Share important facts with residents including where they can receive testing and treatment in your community, as well as access to vaccination. Key messages for the public should be destigmatizing and emphasize limiting personal contact and personal hygiene.
In Baltimore, MD the city has developed a series of graphics to communicate the symptoms of monkeypox. Ensuring that this information is accessible in all relevant languages to your community is important, as is making sure that these messaging campaigns are placed in communities that are most vulnerable to infection.
The CDC has a variety of print resources, graphics and videos that can be adapted for local use.
2. Increasing Efforts to Vaccinate, Test and Treat
Local leaders can also take the lead in ensuring collaboration between local, state and federal health departments to increase access to vaccinations.
Test and treat protocols, including wastewater testing and monitoring, can inform rates of spread and further prevention efforts. Work with your city/local public health department to ensure consistent protocols and messaging.
Create accessible messaging to residents about how to gain access to key resources. In San Antonio, TX, the city has created clear messaging about vaccine availability as well as who will qualify for access.
3. Declaring a Local State of Emergency
This declaration will assist in suspending local laws to better manage community outbreaks and ensure a whole-of government response. In New York, NY, Mayor Adams issued a state of emergency which, among other things, allows the city's health commissioner to issue orders amending the city's health code to address the spread of the virus.
4. Expanding Wastewater Testing
Many cities, like Tempe, AZ, have been testing and monitoring their wastewater for opioids, and since the pandemic, those efforts have expanded to the novel coronavirus as a way to provide an early detection system in the community, monitor trends and inform public health decision-making. With wastewater testing increasingly being used to support public health emergencies, this testing can also be used to detect monkeypox. In June, cities in Northern California participating in WastewaterSCAN added monkeypox to their wastewater testing scan and found that it was present in nearly every site. Houston, TX is among the cities across the country that are expanding wastewater testing to include monkeypox.
Consider Implementing Wastewater Surveillance in Your Community
NLC is partnering with WastewaterSCAN in a nationwide effort to expand wastewater monitoring to more cities. WastewaterSCAN employs a leading approach for monitoring diseases through municipal wastewater systems to inform public health responses. So far, 41 treatment plants in 10 states have joined the effort. Our aim is to arm cities with wastewater data to inform public health planning and decision-making for addressing COVID-19 and, in the long term, in preparing for the risks from other pathogens. NLC is currently accepting applications for the Wastewater Monitoring Initiative.
Learn More
NLC is hosting a webinar on Tuesday, Aug. 23 from 2-3 pm eastern for communities to learn more about the wastewater testing cohort.