Expanding Access to a Public Disease
Detection Tool
Wastewater monitoring has emerged as a proven public health tool that can provide a community-level view of RSV, flu, COVID-19, monkeypox and other emerging infectious diseases. Wastewater monitoring involves testing samples collected from a community's wastewater (or sewage) and watching for changes in the levels of the virus to help inform actions to prevent virus spread.
National League of Cities (NLC) and WastewaterSCAN have launched a national initiative to expand wastewater monitoring for diseases to more municipal wastewater systems. This national initiative expands early detection and monitoring services that can support city leaders and public health officials across the U.S. in critical, equitable decision-making for future and ongoing infectious disease outbreaks. Wastewater is a simple, effective way of building non-invasive, city-wide public health infrastructure that advances equity because no home, business, or neighborhood served by the sewage treatment system is left out.
Interested cities and towns that serve a sewer shed district of 10,000 persons or greater, can partner with WastewaterSCAN to implement wastewater monitoring services in their communities. Find out more about signing up with WastewaterSCAN.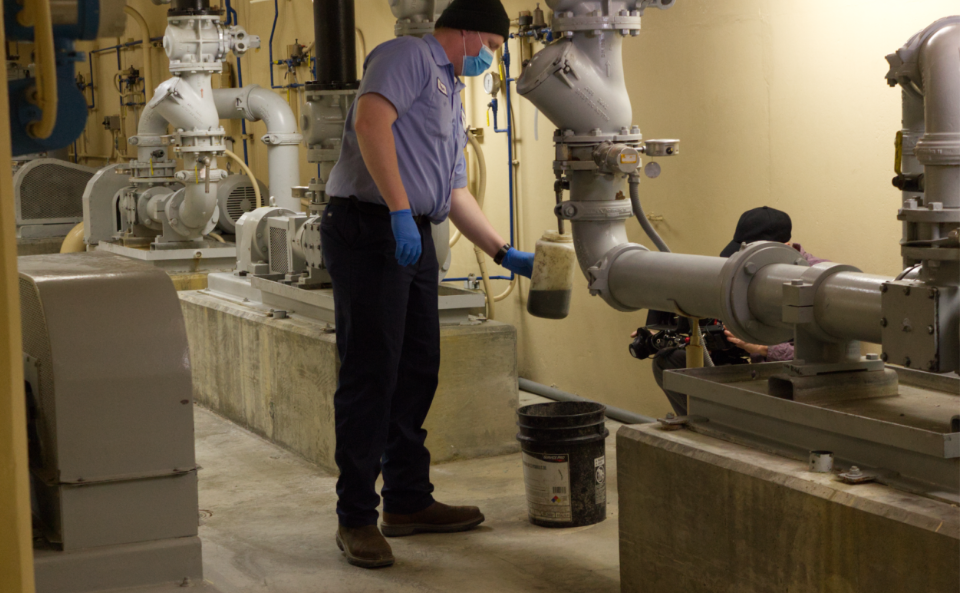 WastewaterSCAN will support participating cities and towns with the following:
Free test kits and shipping for three samples per week. There is no cost to participate, and a stipend of of $200 per solid sample or $150 per liquid sample is available to defray labor costs associated with sample collection.
Laboratory testing for SARS-CoV-2 and variants, MPXV, influenza, Norovirus and HMPV.
Results posted on data dashboard within 48 hours of shipment.
NLC's partnership with WastewaterSCAN is a natural extension of our past and ongoing work to help elected and appointed city officials protect the health and safety of community members.
Have questions about this initiative?
Contact a member from our program team and we'll be in touch shortly.