Expanding An Important Public Health Early Detection Tool
The past few years have shown us that no city can eliminate its disease risk alone. We know much more about viruses, like COVID-19 and influenza, and have tools to protect our communities. One promising tool uses something every city has in abundance—wastewater. Wastewater (or sewage) is made with each toilet flush or with water drained from a shower, bathtub or sink. Wastewater monitoring involves testing samples collected from a city's wastewater and watching for changes in the levels of the virus to help inform actions to prevent virus spread.
The National League of Cities (NLC) in partnership with WastewaterSCAN are launching a national effort to bring a leading wastewater testing approach to identify pathogens that can lead to major public health crises, including SARS-CoV-2 (COVID-19), influenza, monkeypox virus and RSV to more communities. NLC invites you to join the WastewaterSCAN Learning Cohort. The goal is to improve community health outcomes through vigorous cooperation among local elected leaders, professionals managing wastewater facilities and local health departments.
This 12-month, 50-city collaborative program brings together the best minds and resources in wastewater management and publish health to create an early detection and monitoring system in cities and towns that support city leaders in critical decision-making for future outbreaks and public health programs.
WastewaterSCAN builds on more than a year of work by a dozen cities and educational institutions. Wastewater data will be analyzed, and results provided to participating cities within 48 hours of wastewater sample arrivals at Verily, the lab partner for WastewaterSCAN. Wastewater monitoring results will be posted on the WastewaterSCAN website for participating cities. Our aim is to arm communities with high-quality wastewater data to inform public health planning and decision-making for addressing COVID-19, influenza, monkeypox and RSV and, in the long term, in preparing for the risks from other pathogens.
WastewaterSCAN Cohort membership is open to cities and towns that serve a sewer shed district of 50,000 persons or greater.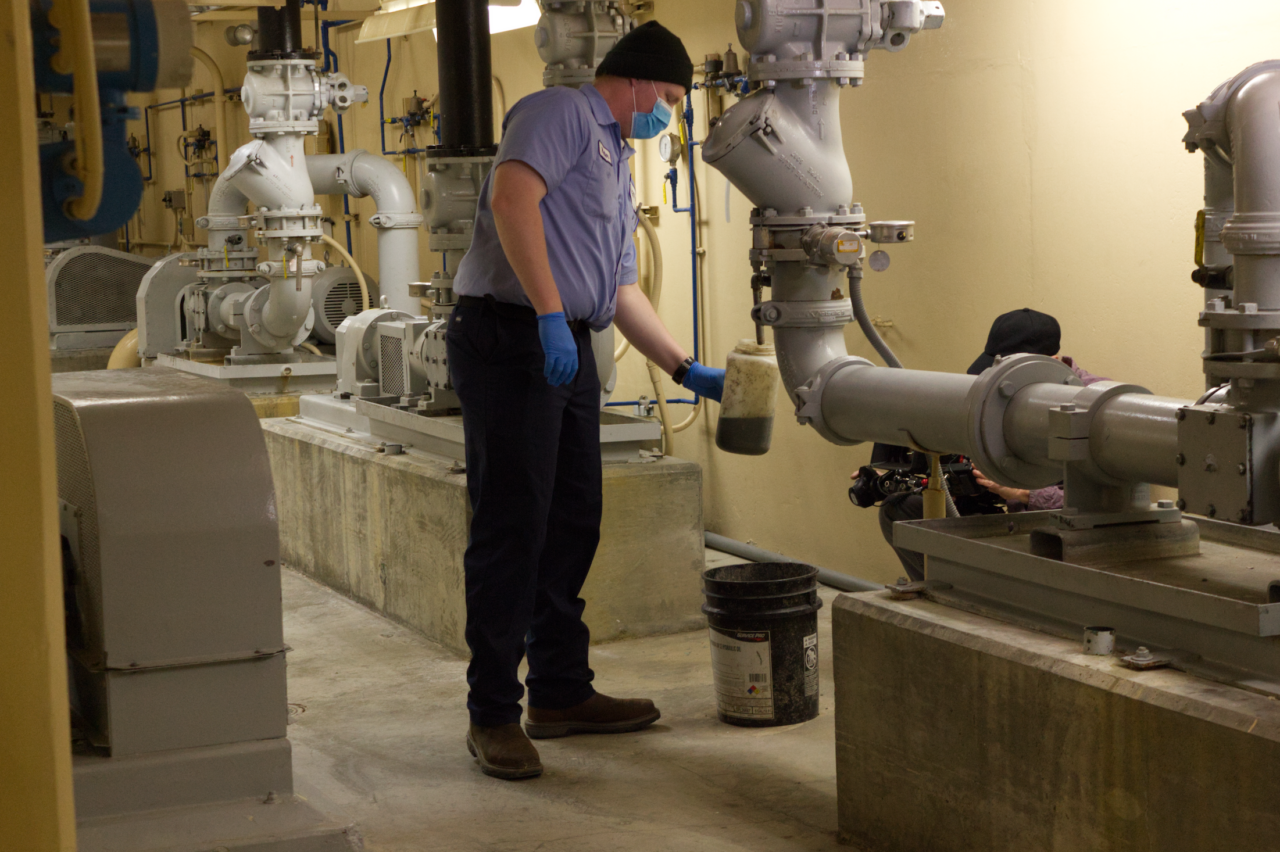 Support provided to selected cities and towns includes:
Access to a proven and rigorous testing protocol for monitoring COVID-19, influenza, monkeypox virus and RSV in wastewater
Free test kits and shipping to draw samples three times each week and ship samples to a designated lab
Data dashboard to support interpretation of results
Virtual learning opportunities, including interactive sessions with subject matter experts and peers to troubleshoot problems, as well as Learning Labs featuring implementation best-practices by peer cities
Ongoing TA and 1-on-1 support from diverse subject matter experts from NLC and the WastewaterSCAN partners
Eligibility and application requirements include:
This initiative is open to cities and towns that serve a sewer shed district of 50,000 persons or greater. Results will be shared with each community in the program.
Participating cities will:
Convene a cross-sector project team consisting of a city official as well as representatives from both the local wastewater facility, and the local health department
Commit to using the WastewaterSCAN protocol
Collect and ship samples three times per week
Participate in virtual learning and peer-to-peer activities throughout the 12-month project
Provide feedback to the project team through regular evaluation and check-in
Register now for Wastewater Monitoring: Expanding an Important Public Health Early Detection Tool
In this webinar, you will learn:
How the Wastewater SCAN testing protocol can help protect your community against COVID-19 and future pandemics
What cities can expect as a member of the Wastewater SCAN Cohort
How to apply
How to apply to be part of the WastewaterScan Monitoring Initiative
NLC is currently accepting applications for the Wastewater Monitoring Initiative. Click to apply below. All applicants are encouraged to submit applications by the Early Bird deadline on Friday, September 2. While applications will be accepted on a rolling basis, NLC and WasteWaterScan are eager to engage with cities quickly for onboarding and training on the program.