Expanding Access to a Proven Public
Health Tool
As communities across the country shift from the acute to endemic phase of COVID-19, a powerful public health tool has emerged that can provide a community-level view of COVID-19, monkeypox (MPOX), and other viruses—wastewater monitoring. Wastewater monitoring involves testing samples collected from a community's wastewater (or sewage) and watching for changes in the levels of the virus to help inform actions to prevent virus spread.
National League of Cities (NLC) and WastewaterSCAN have launched a national initiative to expand wastewater monitoring for SARS-CoV-2 (the virus that causes COVID-19) and its variants, MPOX, flu, and other viruses to more municipal wastewater systems. This national initiative will create monitoring systems that support city leaders and public health officials across the U.S. in critical decision-making for future and ongoing infectious disease outbreaks.
NLC invites you to sign up! Communities participating in the NLC initiative can leverage wastewater monitoring data to further inform the management of ongoing public health actions and to help prepare for the next public health emergency. Wastewater monitoring is a simple, effective way of building non-invasive, city-wide public health infrastructure that advances equity because no home, business, or neighborhood served by the sewage treatment system is left out.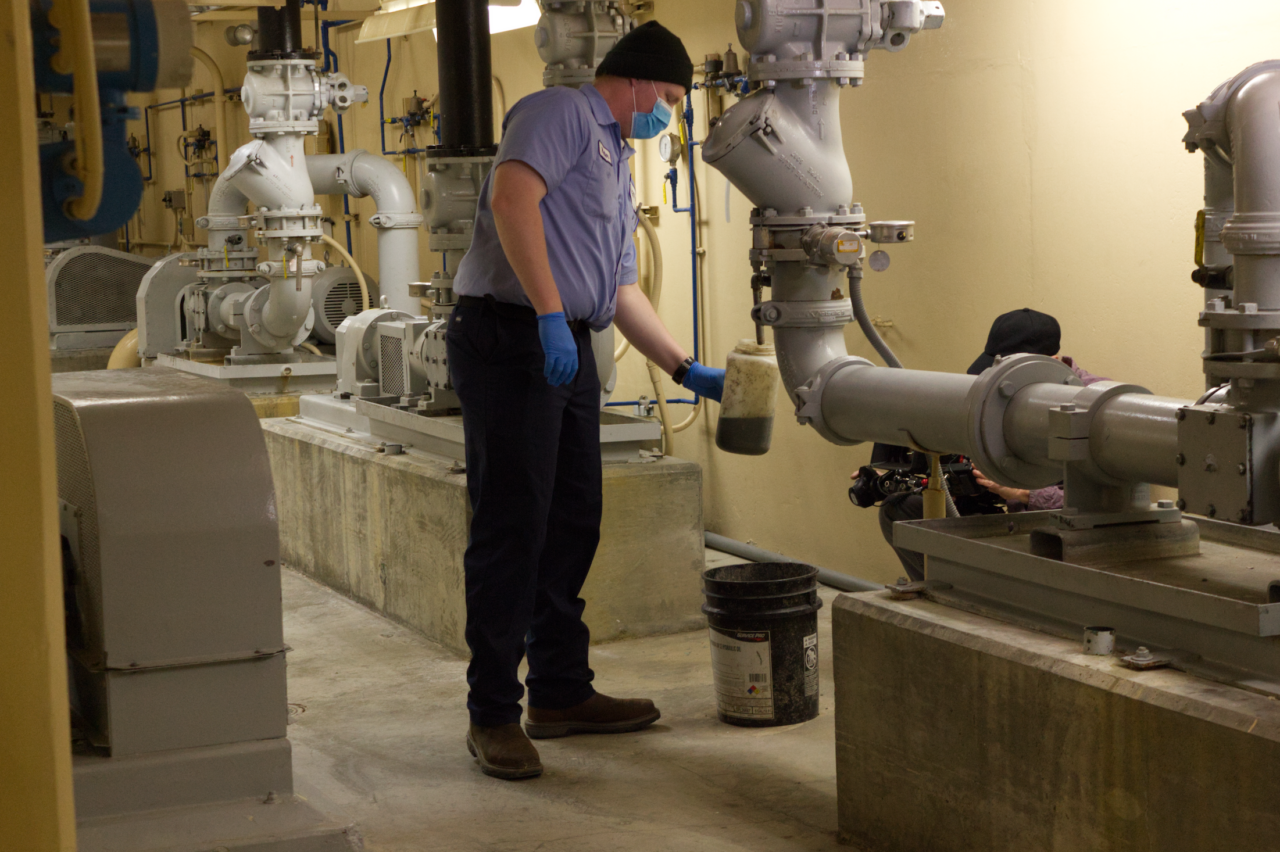 In addition to the wastewater sampling, NLC is creating a WastewaterSCAN Learning Cohort to bring together 50 participating communities to identify and share best practices and strengthen collaboration among municipal leaders, professionals managing wastewater treatment facilities, and local health departments — all focused on improving community health outcomes. The Learning Cohort will kick off in December 2022 and run through 2023.
Support provided to selected cities and towns includes:
Technical assistance to facilitate implementation of and sustaining wastewater testing in your community
Laboratory testing for SARS-CoV-2 and variants, MPOX, influenza,and RSV
Results posted on data dashboard within 48 hours of shipment
Guidance for using the data to drive public health action
Peer-to-peer learning and sharing best practices
There is no cost to participate, and a stipend of $200 per solid sample or $150 per liquid sample is available to defray labor costs associated with sample collection.
Eligibility and application requirements include:
This initiative is open to cities and towns that serve a sewer shed district of 10,000 persons or greater. Results will be shared with each community in the program.
Participating cities will:
Commit to using the WastewaterSCAN protocol
Collect and ship wastewater samples three times per week (all materials provided)
Engage in NLC learning and peer-to-peer activities
NLC's partnership with WastewaterSCAN is a natural extension of our past and ongoing work to help elected and appointed city officials protect the health and safety of community members. To learn more, watch our video or download this fact sheet about how this program benefits communities.
Apply to participate in WastewaterSCAN and NLC's Learning Cohort.
Have questions about this initiative? Contact wwcohort@nlc.org and a member from our program team will be in touch shortly.