As National Disabilities Awareness Month ends, cities, towns and villages must consider how those with disabilities interact, remain safe and use public transportation systems to experience the same sense of mobility and freedom that those without disabilities experience. According to a study conducted in 2020 citing a random sample of cities and counties, only 13% of local governments had a readily available Americans with Disabilities Act (ADA) transition plan outlining their compliance with the ADA. Of those 54 plans, just seven met the minimum ADA requirements. The research also revealed that 65% of curb ramps and 48% of sidewalks are not accessible for people with disabilities. Besides designing pedestrian spaces to meet everyone's needs, local leaders should also think about how modes of public transit can be accessed by any American with a disability. While all major U.S. cities have bus fleets that are 100% wheelchair-accessible, those same buses may not be equipped to accommodate those who are blind or deaf.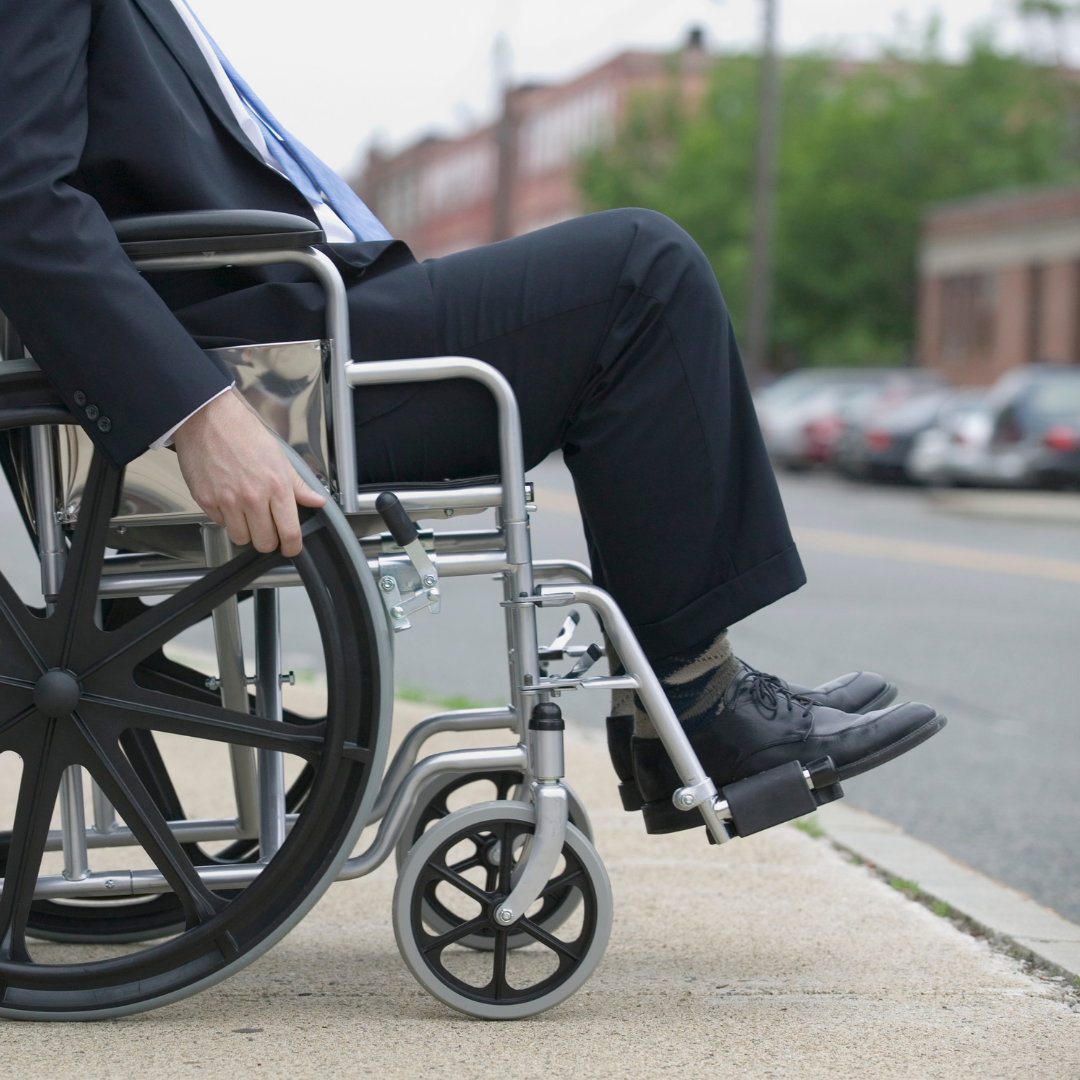 When the ADA was signed into law on July 26, 1990 by President George H.W. Bush, governments agencies with 50 or more employees were required to designate an ADA coordinator to oversee compliance with the law. Title II of the ADA protects people from disabilities from discrimination in public transportation and guarantees them equal access to public transit systems. Since then, much progress has been made for the 25 million Americans with a travel-limiting disability. But as the numbers show, there is still a lot of work to be done at the local level to fulfill the spirit of the law intended for Americans with disabilities in every community.
Thankfully, there is a lot of money within the Bipartisan Infrastructure Law (BIL) available to help municipalities integrate ADA design systems into their public infrastructure. Two of the main programs that local governments can access are the All Stations Accessibly Program and Enhanced Mobility of Seniors and Individuals with Disabilities. The All Stations program provides $1.75 billion in capital to upgrade the accessibility of legacy rail-fixed guide-way public transportation systems. The Enhanced Mobility program provides over $2 billion to meet the transportation needs of seniors and individuals with disabilities. While these are not new programs, the amount of funding provided for them in the BIL is unprecedented.
While the new funding available in the BIL means we can expect many more cities to implement more accessible transit options, many local governments around the country are already rising to challenge to make mobility systems accessible to all. Here are some key ways cities, towns and villages are implementing new technology to facilitate equitable road safety and transit systems:
Burnsville, MN
The city of Burnsville, MN adopted its first ADA transition plan in 2016-2017 and updated it in 2020. The plan requires the city to conduct an inventory of infrastructure to ensure it supports pedestrian movement including pedestrian ramps, traffic control signals at intersections and sidewalk and trails adjacent to roadways. When its first plan was adopted, the city of Burnsville passed ordinances setting compliance to ADA standards and design procedures. By conducting and implementing these standards, Burnsville has been able to upgrade two crosswalks with assistance systems that include audio and properly aligned truncated domes (bumps in the concrete to mark the edge between sidewalk and road) and ensure that all six of the city's Rapid Rectangular Flashing Beacons are in compliance with the ADA.
Along with releasing a document tracking ADA compliance every few years, the city has taken its inventory of its infrastructure a step further, creating a GIS map where residents can view which signals and pedestrians' ramps are in compliance with the ADA or are in good condition for mobility. Having a system like this can be help residents with disabilities plan their mobility routes ahead of time.
San Luis Obispo, CA
The San Luis Obispo public transportation system (SLO Transit) has gained recent international recognition for its inclusive and enhanced bus-riding experience for riders who have hearing, visual or cognitive impairments. Working with Bishop Peak Technology, SLO Transit was one of the first in the world to integrate reactive smart lighting features into its bus fleets. When riders are located at a bus stop, the approaching bus will have a matching interior tint to the bus route they see in printed materials. This can help seeing-impaired or inexperienced riders more quickly and easily determine whether the approaching bus is the vehicle they intend to board. For riders who use a wheelchair, as the wheelchair ramp is being deployed, reactive lights about the priority passenger seating areas temporarily flash yellow to indicate to other riders that those seats will be needed and should be cleared.
Riders with hearing impairments or who use personal audio devices benefit from further assistance during the ride itself. When any rider makes a "stop" request, reactive lighting temporarily flashes amber for three short consecutive pulses, adding a visual cue for all riders and the driver. Once the bus comes to a complete stop and the doors open, the lighting within the rear of the bus changes to green to encourage riders to exit near the back of the bus and for new passengers to fill in the back of the bus where new seats should have opened.
By centering ADA design principles and technology into transit and road safety areas, local leaders can help further equity as they implement BIL around the country. Cities, towns and villages of all sizes should task someone within in city government to work with and engage their community impacted by disabilities to build equitable infrastructure systems. Improving local systems this way will not only help those with long-term disabilities but will benefit new parents with strollers, people using crutches for the short term and older adults as they age but continue to use their community's services.