In Bellevue, Washington, city leaders are committed to making the transportation system safer and more equitable for all users — people who walk, roll, bicycle, drive and take transit. Bellevue's Vision Zero initiative to eliminate traffic deaths and serious injury collisions on city streets by 2030 is a testament to that commitment.  
To achieve that target, the city has put in place policies, plans, and programs to improve safety for the traveling public. Bellevue has adopted a safe systems approach that focuses on safe people, safe streets, safe speeds and safe vehicles—as well as the supporting elements of leadership, culture, partnerships and data.
In recent years, the Bellevue City Council approved the Vision Zero framework in 2015, residents voted for a Neighborhood Safety, Connectivity and Congestion Levy in 2016, and the city manager approved a Vision Zero Strategic Plan in 2020.
But it's not just about plans and policies. There has been a slew of completed transportation safety projects, plus new initiatives that are now underway. Here are a couple of examples.
Safety Infrastructure Projects
Leading pedestrian interval upgrades for safer crosswalks
For the past several years, Bellevue has partnered with several private and public sector organizations to study how video analytics can be used to make city streets safer. In the latest partnership, with Microsoft, Jacobs and Advanced Mobility Analytics Group, Bellevue conducted a before-and-after evaluation on the safety impacts of leading pedestrian intervals.
"Bellevue's extensive network of high-definition cameras at signalized intersections, combined with our video analytics program, allows us to use technology in innovative ways," said Bellevue Councilmember Janice Zahn. "In this case, we're leveraging it to target investments in leading pedestrian intervals to protect people and make our transportation system safer. That's the safe system approach and Vision Zero in action, using predictive data to avoid collisions."
The pilot study included 20 intersections in the Downtown and Crossroads areas with traffic cameras that were used to observe more than 650,000 road users. Results showed a 46 percent reduction in vehicle-pedestrian conflicts after LPI changes were made at the intersections, and a 21 percent reduction in vehicle-vehicle conflict rates.
Because of the favorable study results, starting in 2022 Bellevue is expanding the use of LPIs throughout its downtown area.
"Through collaboration, improved street design, safe speeds, improved data and a culture of safety, we will save lives. Making our streets safer will have far-reaching consequences. It will encourage more people to walk and bicycle, enhancing their well-being, and positively impact the environment."

Mayor Lynne Robinson, Bellevue, Washington.
Partnering with schools on road safety assessments
Also in 2022, Bellevue launched a series of six road safety assessments for streets near schools that are part of the city's "high injury network," a small number of city roadways where most fatal and serious-injury collisions occur.
In close collaboration with the Bellevue School District, students, parents, and neighbors are invited to respond to an online questionnaire and take part in a "walking audit" to identify potentially unsafe street conditions near their school.
A road safety assessment is a proven tool to identify safety issues, particularly for vulnerable travelers such as pedestrians and bicyclists. Results from the assessments will be used to make on-the-street safety improvements through city transportation projects.
Measuring progress on Vision Zero safety goals
To keep Bellevue's Vision Zero effort on track and to monitor progress, a cross-departmental team of city staff develop annual action plans. The 2022 plan includes 18 actions, brief descriptions, targets and key performance indicators to measure progress.
For example, one of the actions this year is to develop a speed management plan, the target is to finalize the plan, and the performance measure is to complete assessment and potential speed limit modifications on three arterials.
"Having performance measures in place is a key aspect of Bellevue's Vision Zero initiative and the use of autonomous technology will help us with that effort," said Bellevue Councilmember Conrad Lee. "The technology also will lead to developing a safer, more efficient transportation system, cleaner environment, and sustainable, high quality of life. Bellevue wants to lead in the development of this technology."

Councilmember Conrad Lee, Bellevue, Washington.
Later this spring, Bellevue will take the next step to improve the way in which the community plans and implements its transportation system by finalizing its first Mobility Implementation Plan. The plan will fundamentally change how the city measures transportation system performance and identifies and prioritizes projects to meet performance targets by emphasizing a multimodal approach that aligns with goals for equity, access and sustainability.
Join Bellevue in the NLC Safety Challenge
Bellevue has also joined the National League of Cities' Safety First Challenge for Safer Streets with other communities to show how we are all collectively working to address the safety crisis on our roads. Every day our city is taking actions to reduce fatalities, and collectively, the efforts of cities and towns can make a difference.
Join the NLC Safety Challenge
We launched the "Safety First Challenge" to build a coalition of 100+ cities and towns in 100 days who want to join the safety movement by taking steps in their communities to bring forward solutions. Focusing on safer streets will save lives, particularly those disproportionately impacted by traffic crashes, and improve safety for everyone on our streets and sidewalks.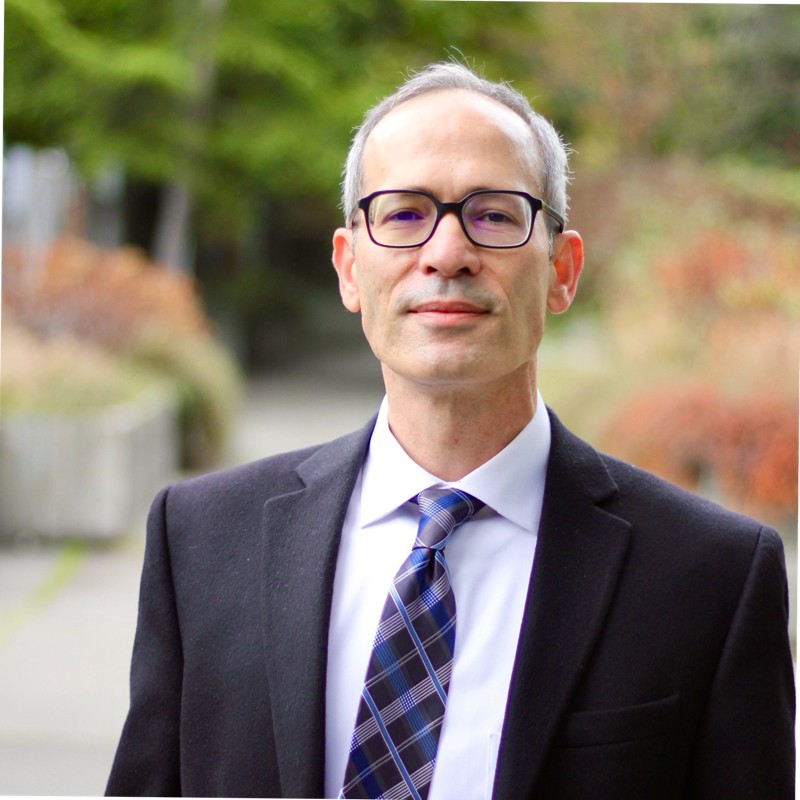 About the Author:
Franz Loewenherz, Mobility Planning and Solutions Manager for the City of Bellevue.