Cities are invested in getting everyone home safely every day. Communities are experiencing a public health and safety crisis on their roads as America loses more than 100 people each day in traffic crashes.
On December 6th, the National League of Cities (NLC) launched a new "Safety First Challenge" to build a coalition of 100+ cities and towns in 100 days who want to join the safety movement by taking steps in their communities to bring forward solutions. Focusing on safer streets will save lives, particularly those disproportionately impacted by traffic crashes, and improve safety for everyone on our streets and sidewalks.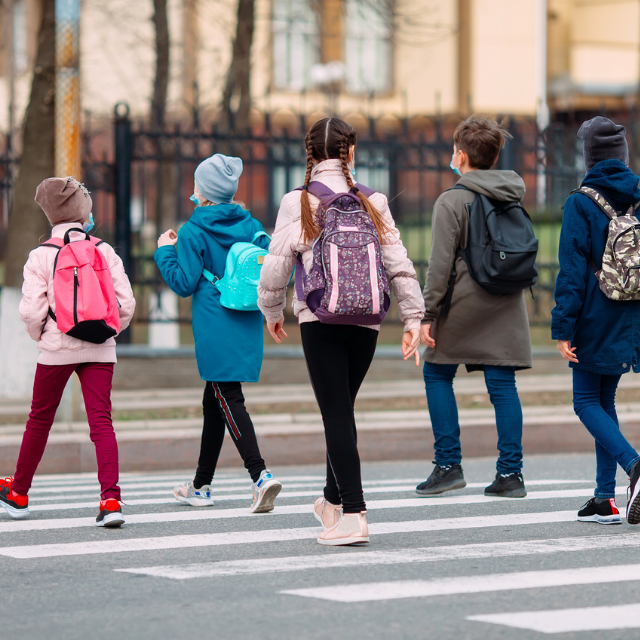 To join the "Safety First Challenge," local leaders from cities and towns will:
Share their intention to join in the Safety First Challenge using the application form below.
Make a brief statement of purpose on their road safety goals.
Commit to take at least one of the seven Challenge Actions.
Seven Challenge Actions for the "Safety First Challenge"
Host a transportation safety roundtable with safety stakeholders from all corners of the community – emergency response, healthcare, transit, policymakers, real estate, non-profit groups, and community members, and others – to better understand and address safety needs.
Gather data related to traffic safety in your communities, with an emphasis on addressing safety risks among disproportionately affected communities, including people walking and biking, seniors, children, people of color, and people in low-income communities.
Engage in community neighborhood outreach on traffic safety problems and solutions, with an emphasis on the Safe System approach and disproportionately affected communities.
Begin to utilize NLC and the U.S. Department of Transportation (USDOT) traffic safety resources to formulate and implement a Local Road Safety Plan, conduct and implement a Safety Audit, or initiate participation in the U.N.'s Decade of Action for Road Safety.
Show what's possible in the community by piloting a safety demonstration or safety intervention project, while gathering community input and analyzing safety impact.
Prepare to utilize the "Safe Streets for All" program from USDOT by establishing a plan, partnerships, or community strategy.
Pass a local resolution, Local Road Safety plan, or other purpose-driven safety commitment that advances additional actions based on the Safe System approach.
Participants in the NLC "Safety First Challenge" will benefit from:
Intentionally taking steps to save lives and prevent traffic fatalities in your community.
Engaging in partnerships with safety experts as well as federal, state, regional and non-profit safety efforts.
Showing local leadership road safety goals both nationally and internationally as the U.N.'s Road Safety Decade of Action begins.
Preparing your community to leverage federal resources for local road safety such as the USDOT "Safe Street for All" program and Transportation Alternatives funding.
Using data to better understand and hone road safety plans and inform state and regional efforts.
Being highlighted nationally for your road safety efforts and learning from peer communities as NLC highlights city actions on road safety across the country.
Joining national road safety conversations with federal transportation experts, traffic safety leaders, leading cities, and international leaders in road safety.