Do you have a poor or fair condition bridge in your community overdue for an upgrade? The new bridge program in the Bipartisan Infrastructure Law (BIL) passed by Congress and signed into law last November might be what you need to get that bridge back in shape.
Bridges can be expensive infrastructure for cities and towns to replace on their own. Out of the more than 43,000 bridges in poor condition across the U.S., 2 out of 3 of these poor bridges are off the national highway system (off-system) and usually community-owned and maintained.  
Let Us Know
Have a question about the infrastructure program? Share it with NLC here!  
On January 14, the White House and the U.S. Department of Transportation (USDOT) announced the first part of the BIL's bridge funding – the Bridge Formula Program providing funds to your state to replace, rehabilitate, preserve, protect, and construct highway bridges. Under the direction of the Federal Highway Administration (FHWA), the Bridge Formula Program will provide $26.5 billion to State Departments of Transportation over the five years of the law and $825 million for Tribal transportation facilities. The Bridge Formula Program is expected to help repair approximately 15,000 highway bridges and has dedicated funding for "off-system" bridges that are not on the federal-aid highway system and are generally locally owned bridges. 
Congress set up the new Bridge Formula Program with a requirement that states use 15% of their Bridge Formula Program funds specifically for off-system bridges because so many are simply at the end of their expected service life, and they are allowing "off-system" bridge investments to be covered up to 100% of the repair or replacement cost. For communities facing budget challenges or are too small to realistically come up with the typical 20% match for federal funds, this funding program may be arriving right on time as bridges reach the end of their design life. For states, this new provision for off-system bridges means they can accomplish more with federal funding and improve the conditions of their state's bridges.  
How USDOT is Thinking About this Program
"Modernizing America's bridges has widespread support because it helps people from rural, suburban, city, and tribal areas, and advances so many goals we all share – from improving safety, to supporting economic growth and American competitiveness," said the U.S. Transportation Secretary Pete Buttigieg. 
Accommodate bike and pedestrian upgrades: "all projects with Federal financial participation (including under BFP) that replace or rehabilitate a highway bridge deck are required to provide safe accommodation of pedestrians or bicyclists, as applicable, on the bridge, when both of the following conditions are met: (1) the bridge is located on a highway on which pedestrians or bicyclists are allowed to operate at each end of the bridge, and (2) FHWA determines that safe accommodation can be provided at a reasonable cost." Refer to this policy for more details. 
Improve First: "The construction of a new highway bridge on a new alignment is an eligible project under the BFP, but FHWA encourages States to first focus their BFP funding on projects that improve the condition of in-service highway bridges classified in poor condition and that preserve or improve the condition of in-service highway bridges classified in fair condition.
Equity: "The FHWA encourages the use of BFP funds—including for projects that involve new highway bridge construction—for projects that address equity, barriers to opportunity, challenges faced by individuals and underserved communities in rural areas, or restoring community connectivity."
Freight Movement: "The FHWA also encourages the use of this funding to address the needs of highway bridges that impede the mobility of goods (e.g. freight) or services (e.g. emergency response and school bus) due to load or other operational restrictions."
Resilience: "The FHWA also encourages the use of this funding—including for projects that involve new highway bridge construction—for projects that are designed and implemented to be resilient to multiple hazards and risks, including climate change, and that reduce greenhouse gas emissions relative to baseline conditions, including through the use of lower-carbon materials and reducing vehicular traffic by accommodating multimodal use. 
To Find Out If Your Bridge Qualifies for this 100% Federal Program
Confirm your bridge is "off-system." "Off-system bridge" is defined in the Highway Infrastructure Program heading in title VIII of division J of the BIL, for purposes of the BFP, as a highway bridge located on a public road, other than a bridge on a Federal-aid highway. You can use FHWA's National Bridge Inventory to look up bridges in your area.
Find out if your rural or metropolitan planning organization or your state has included your bridge on their Transportation Investment Program (TIP) which is how most states prioritize their funding.
Most importantly, reach out to your state department of transportation to understand how they will be using their bridge funds and if your specific bridge is being considered and what steps you will need to take to ensure it is.
If your state department of transportation informs you that your bridge is not eligible or prioritized, there is another federal bridge program announced with competitive funds (Section 1118 of the BIL) for both large and small projects coming so be on the lookout for those release details. However, it will include a local match of 20% or more so pursuing this program is certainly more viable for smaller communities.
STATE BRIDGE FORMULA FUNDING AVAILABLE UNDER THE BIPARTISAN INFRASTRUCTURE LAW
| | |
| --- | --- |
| State | 5-Year Total Funding |
| Alabama | 225,000,000 |
| Alaska | 225,000,000 |
| Arizona | 225,000,000 |
| Arkansas | 278,740,400 |
| California | 4,246,868,525 |
| Colorado | 225,000,000 |
| Connecticut | 561,405,995 |
| Delaware | 225,000,000 |
| Dist. of Col. | 225,000,000 |
| Florida | 244,900,130 |
| Georgia | 225,000,000 |
| Hawaii | 339,011,280 |
| Idaho | 225,000,000 |
| Illinois | 1,374,037,635 |
| Indiana | 400,638,820 |
| Iowa | 431,828,580 |
| Kansas | 225,000,000 |
| Kentucky | 438,289,100 |
| Louisiana | 1,013,282,645 |
| Maine | 225,000,000 |
| Maryland | 409,507,880 |
| Massachusetts | 1,126,280,955 |
| Michigan | 563,136,760 |
| Minnesota | 302,209,220 |
| Mississippi | 225,000,000 |
| Missouri | 484,339,765 |
| Montana | 225,000,000 |
| Nebraska | 225,000,000 |
| Nevada | 225,000,000 |
| New Hampshire | 225,000,000 |
| New Jersey | 1,147,100,410 |
| New Mexico | 225,000,000 |
| New York | 1,892,071,670 |
| North Carolina | 456,839,735 |
| North Dakota | 225,000,000 |
| Ohio | 483,345,095 |
| Oklahoma | 266,905,400 |
| Oregon | 268,225,980 |
| Pennsylvania | 1,635,892,965 |
| Puerto Rico | 225,000,000 |
| Rhode Island | 235,536,180 |
| South Carolina | 274,317,880 |
| South Dakota | 225,000,000 |
| Tennessee | 302,092,740 |
| Texas | 537,124,445 |
| Utah | 225,000,000 |
| Vermont | 225,000,000 |
| Virginia | 536,814,920 |
| Washington | 605,063,355 |
| West Virginia | 506,691,535 |
| Wisconsin | 225,000,000 |
| Wyoming | 225,000,000 |
| Total | 26,537,500,000 |
Find out more:
USDOT's Bridge Formula Program Memo
TIP vs. STIP: Definitions and Differences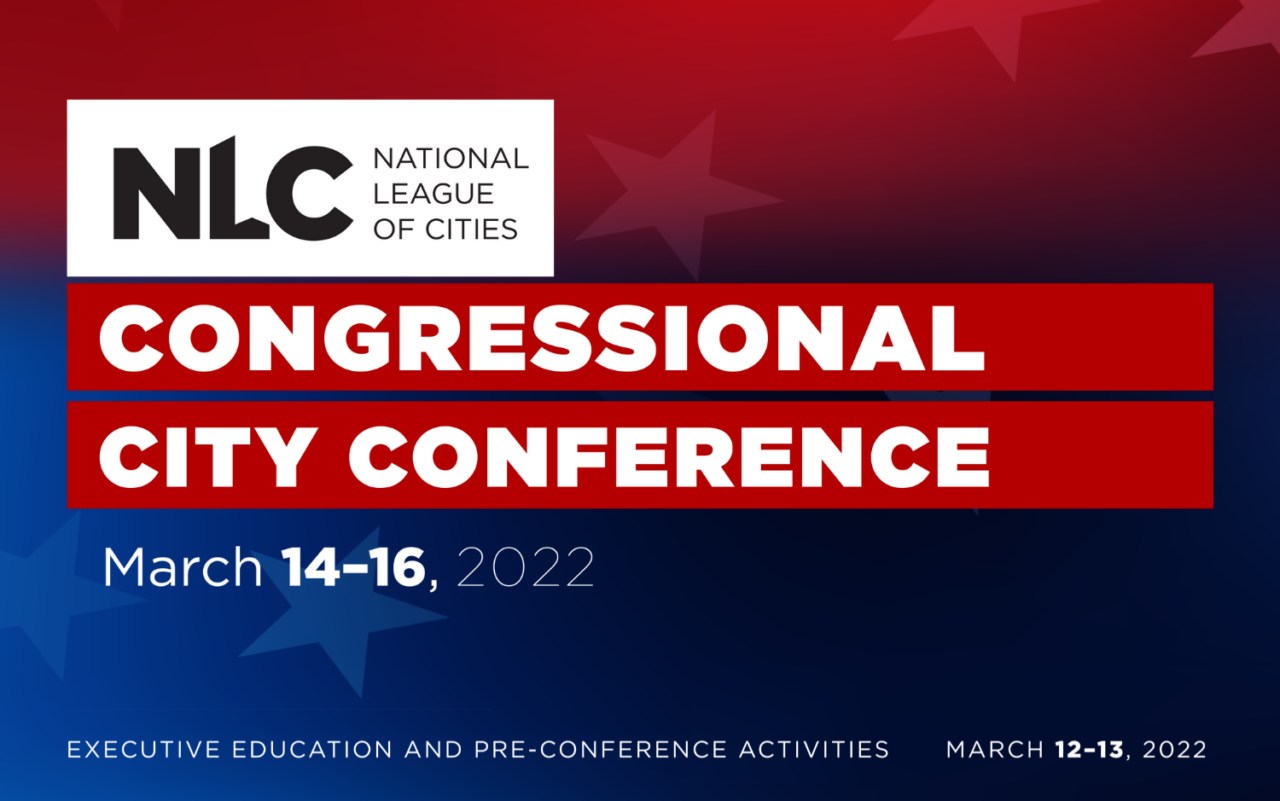 Register for the Congressional City Conference, March 14-16 in Washington, DC to engage directly with federal agency leads on programs available to local governments under ARPA and the Bipartisan Infrastructure law.