At the largest gathering of local elected officials, the National Leagues of Cities provided a space for more than 1,800 local leaders and municipal staff to gather and share best practices, connect with their peers about common challenges and learn about effective and innovative solutions. Here are the top five lessons from City Summit 2021.
Cities Are Stronger Together 
The last year has shown that there is power in the collective voices of cities. From the work that a 25-member NLC taskforce did on public safety to partnerships on vaccination, local leaders proved in the last year that there is strength when they come together. And this collective power was evident throughout City Summit.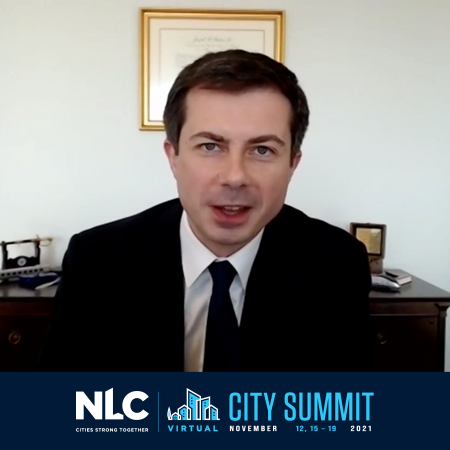 City Summit showed that when cities, towns and villages raise their collective voice and advocate for the best interest of their residents—federal leaders pay attention. Transportation Secretary Pete Buttigieg talked with local leaders about the core role that local elected officials will play in the success of rebuilding America's infrastructure:
"As local leaders, you know what infrastructure needs there are in your communities. You know where bridges are weak, you know where roads are filled with potholes, and you know where public safety can be enhanced on our roads and highways across this country," said Secretary Buttigieg. 
The partnership between local and federal leaders is critical to rebuilding the U.S. economy from the pandemic and that premise was echoed by the federal officials who spoke at City Summit. In addition to Buttigieg, attendees also heard from the U.S. Department of the Treasury's first Counselor for Racial Equity, Janis Bowdler and Assistant Secretary for Commerce & Economic Development Alejandra Castillo with the US Economic Development Administration. Both speakers emphasized the need for equity and partnership.
"Closing the racial wealth gap is a top priority of the treasury and we are dedicated to solving it. We are working to lift children out of poverty and fighting to ensure that our system helps those most vulnerable. We need to work with local leaders as economic equity can find itself in city budgets," said Bowdler.
The message coming from federal officials was that local leaders were critical players, and their voices are important in the ongoing response to the pandemic and in the country's recovery.
NLC Delivers – Again!  
From the successful delivery of direct aid to cities, towns and villages through the American Rescue Plan Act (ARPA) as a result of NLC's relentless advocacy to this week's final passage of a bipartisan infrastructure bill, NLC has proven that it is the voice of America's cities, towns and villages and the 19,000 residents who live there. NLC was critical to advocating for direct and flexible aid that allows local leaders to make decisions based on their intimate knowledge of their communities.
This week, NLC officers President Kathy Maness of Lexington, SC, First Vice President Mayor Vince Williams of Union City, GA and Second Vice President Victoria Woodards of Tacoma, WA were present at the White House on Monday, Nov. 15 as President Biden signed the Infrastructure Investment and Jobs Act into law. It was a pivotal and momentous occasion for NLC after a decades long fight for infrastructure funding.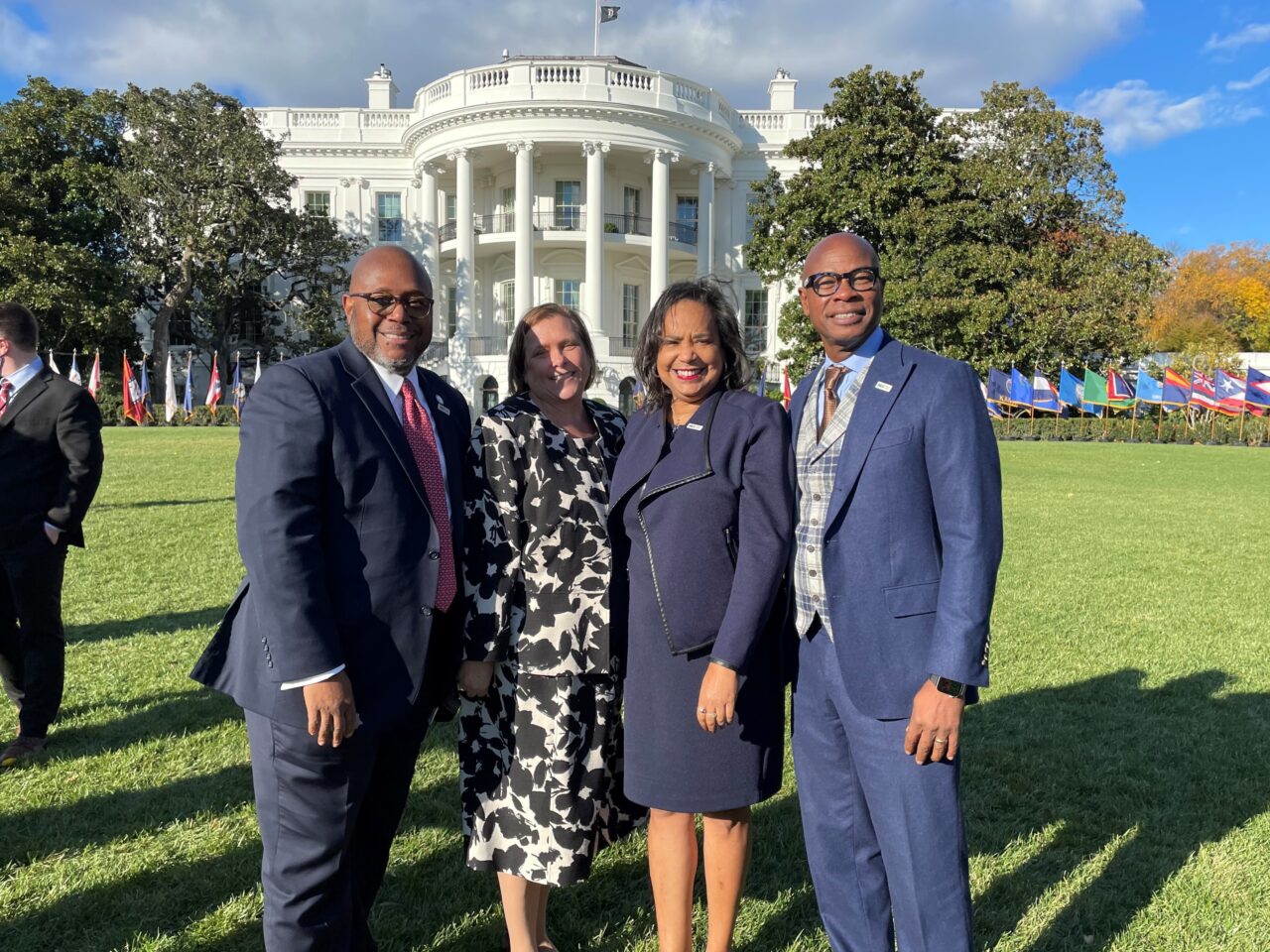 With the infrastructure bill now law, Congress has turned its attention to the Build Back Better Act. NLC applauded this week's passage of the Build Back Better Act by the House. In its statement, NLC CEO and Executive Director Clarence Anthony noted: "As local communities begin using funds from the Infrastructure Investment and Jobs Act (IIJA), our already limited infrastructure workforce will be strained. We need the workforce development funding in the Build Back Better Act to ensure workers are ready and qualified to complete the long list of overdue infrastructure projects cities, towns, and villages face."
Local Leaders Are Leveraging the Moment 
The multiple crises that faced local leaders in 2020 exposed existing and long-standing inequities that local elected officials proved they were ready to address. During City Summit, multiple workshops and sessions offered bold and innovative strategies and resources to help city leaders acquire the tools to strengthen their community's response to the pandemic, social unrest and economic fallout.
From vaccine hesitancy to the digital divide and housing affordability, supporting entrepreneurs and using ARPA funds, local leaders shared with each other and heard from experts the tools and resources that are available to help them respond to the emerging and existing challenges.
Just last week, NLC's Reimaging Public Safety Taskforce, after months of dialogue and listening sessions, released a report that highlighted five key recommendations for local leaders to create a path to safe and equitable cities and a corresponding toolkit. In the Mayoral Roundtable held during City Summit, Mayor Todd Gloria of San Francisco, Calif. and Mayor Jim Langfelder of Springfield, IL discussed with Mayor Amy Goodwin of Charleston, WV the type of partnerships and funding blueprints their cities are using to finance projects in their communities.  
The resources and rich conversations among local elected officials, private sector partners, municipal staff and nonprofit organizations during City Summit offered a wide spanning view of how cities are using all the tools at their disposal and building partnerships to respond to the challenges of the moment.
Keynote Heather McGhee reminded attendees, "Cities are where all of the nation's people meet. And cities are the places where you are most likely to live near, to work with, to take public transit with, to go to school with someone that's different from you. And it's in that productive friction that diversity can become our superpower."
Partnerships Are Strong 
The challenges facing America's cities, towns and villages can't be solved alone. From vaccine hesitancy among residents to inequality and homelessness, local leaders are ready and willing to partner with the private and non-profit sector to address the most pressing issues of their communities.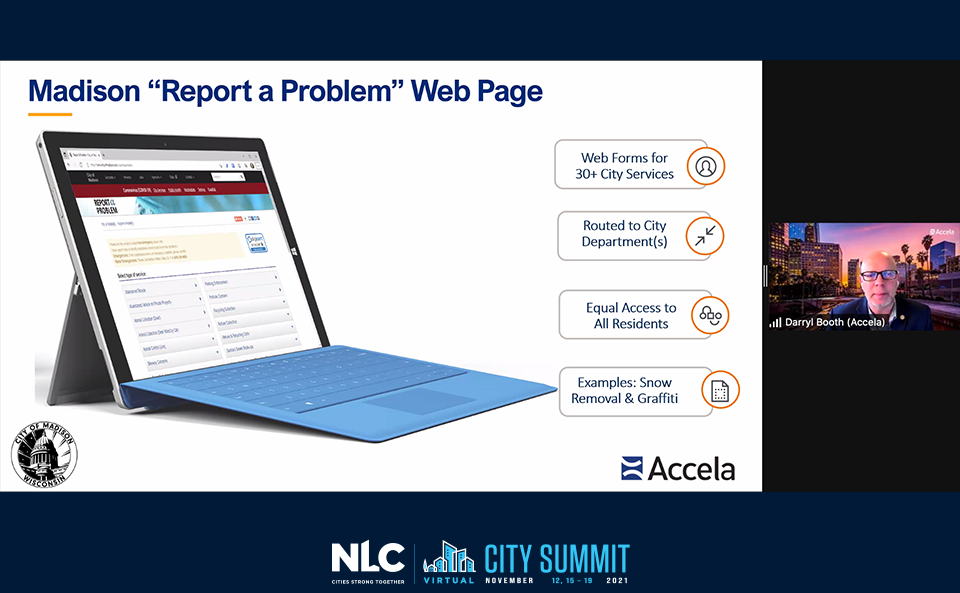 In one session, attendees learned about the Capstone Challenge, coordinated by NLC, that connected municipalities with a private sector partner to address a challenge identified by their city, town or village.
Attendees learned about partnerships with their local YMCA centers that could help address hesitancy and accessibility around the covid vaccine; as well as what partnerships are available and have been successful to reduce the digital divide. A new toolkit from NLC provides guidance on effective strategies for COVID-19 vaccine communication. 
As Autum Evans, deputy director of digital inclusion for the City of Detroit noted, "Private investment can be the multiplier to any public investment that is made." And that truth was clear across the sessions and workshops which included industry and nonprofit experts as well as local elected officials and municipal staff.
Collaboration is key to everything that we do."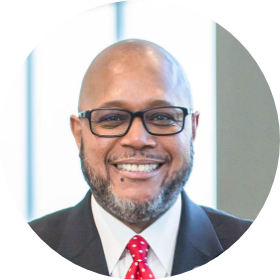 Mayor Vince WilliamsPresident, National League of Cities
The Power of Collaboration 
The strongest solutions are often those built together. And during City Summit, local leaders heard from several organizations, philanthropic organizations, companies and more about ways that they are ready to work with local leaders and communities of all sizes to address the challenges facing cities, towns and villages.
Mayor Vince Williams of Union City, Georgia in his incoming president's address said, "Collaboration is key to everything that we do."
From collaboration on homelessness, public safety, education and workforce development local elected officials and municipal staff heard invitations from a cross-section of organizations who are ready to work together to ensure communities are equitable, safe and thriving places for all their residents.
Leaders reflected on the many challenges they face today, ranging from preventing violence to managing responses to the pandemic and social uprising to navigating leadership in an increasingly divisive political environment. City leaders also had an opportunity to collaborate on common strategies to help address these issues in cities both big and small.
Just this week, NLC released the report On The Frontlines of Today's Cities: Trauma, Challenge and Solution, which examines the disturbing but rising trend of harassment and violence against local elected officials. The report finds that 81% of local elected officials have experienced these types of attacks, and several attendees during NLC's annual Board of Directors meeting shared personal accounts of the impacts of growing incivility.  
Mayor Jake Spano of St. Louis Park, Minnesota reminded his peers that, "The long-term consequences are more dangerous. Democracy cannot thrive in these conditions. This requires us to see the humanity in each other – and that's what we're struggling with right now more than anything else. Local communities cannot thrive if democracy does not thrive."
While the increasing divisiveness in politics coupled with the major crises of the day are sobering, many attendees expressed optimism at the information and resources that were shared and the collaborations they could take back to their communities.
Deputy Mayor Cynthia Pratt, Lacy, WA said, "This has been a great City Summit, even though meeting in person would have been lovely!"
For Mayor Thomas Brown who was attending City Summit for the first time, he noted, "This is my first NLC Summit. There has been a great deal of valuable information and resources."
Presidential historian Jon Meacham reminded attendees that local elected officials are "the architects of our democracy. On you, in many ways, the democrat experiment depends. We have government, A) to do that which we cannot do ourselves, and B) to build guard rails around our own appetite and our own ambition." 
Let NLC deliver for you!
The National League of Cities (NLC) is your partner in recovery. This is the time for America to do more than survival we can thrive.
NLC is a strategic partner for local leaders and municipal staff, serving as a resource and advocate for communities large and small. Click the button to learn how NLC can help deliver for your city.