The On Your Mind series  features local leaders and early childhood champions across the country. In this blog post, we asked Councilmember Adriana Garcia Rocha of San Antonio, TX to ask what's on her mind about early childhood success.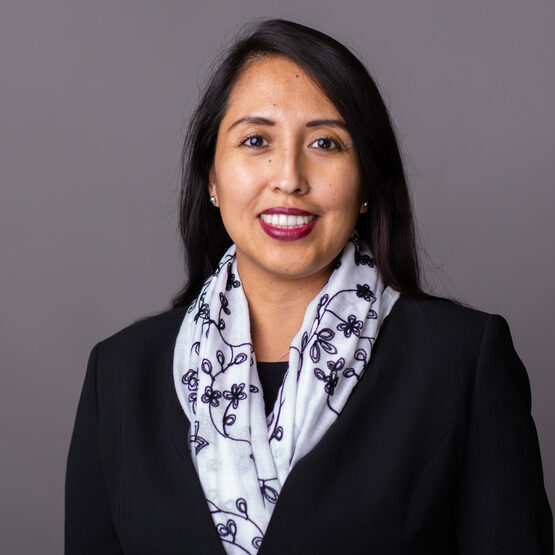 Q: What is one thing keeping you up at night when you think about the young children and families in your community? 
Knowing there is a large segment of the population without access to high-quality early education programs concerns me as we know studies show a child's first years of life are the foundation for his or her holistic development. These early years are critical as the basis for their lifelong learning and learning abilities take form as children learn to socialize and form relationships. For families who live at or below the poverty level, access to early education opportunities can determine whether or not a child is more likely to overcome generational poverty. If we are truly committed to eradicating poverty in the world's wealthiest nation, then we must be deliberate as we ensure every child across the country has access to high-quality early education programs regardless of where they live or whether their family can afford to pay.
Q: How as a municipal leader are you keeping the early childhood community, young children and their families at the center of local governance? 
For the City of San Antonio, early education is fundamental to our city's efforts to increase educational attainment of residents and prepare a competitive workforce with the skills needed to thrive in a global economy. Approximately 26% of residents who are 25 years and older have a college degree or higher.1 For a city with close to 1.5 million residents, we know the foundation for any education begins in the early years of a child's life and the need to increase access to college and completion rates is critical if we are going to be part of a competitive economy. In November 2012, San Antonio residents had the opportunity to vote to invest in the education of four-year-old children and create what is now Pre-K 4 SA through the collection of a 1/8 cent sales tax. Since its launch in 2013, Pre-K 4 SA has awarded $1 million in grants, supporting 13,000 students and impacting 198 schools.2 Last fall in 2020, residents again voted to reauthorize this early education initiative with overwhelming support totaling 73% of voters.3
Residents of the district I represent in southwest San Antonio have benefited from education investments which focus on the development of a child and provide support to the family through a holistic approach. For families who have experienced the effects of generational poverty, disenfranchisement and systemic racism, education can be a pathway changing the trajectory of their children's lives. Every child deserves access to high-quality early education and their future opportunities depend in large part to their development during their formative years.
Q: What is one way your city is supporting early childhood opportunities for working families? 
Last fall, in addition to voting to reauthorize Pre-K 4 SA for another eight years, San Antonio residents also made a worthy investment in the lives of residents who have been impacted by the economic turmoil caused by the COVID-19 global pandemic, by supporting the creation of a workforce initiative, SA Ready to Work. With more than 77% voters in support, SA Ready to work aims to increase access to high-quality jobs with benefits in growing industries for thousands of San Antonio residents by connecting them and supporting them as they complete training and education programs.4
Whether it is a resident going back to college to complete their degree or a parent ready to get back in the job market needing to refresh their skills or simply an individual wishing to change careers, SA Ready to Work is designed to help residents who may be unemployed, underemployed or under-resourced residents.
The key component of this new initiative set to launch in 2022 is the comprehensive wraparound services which will be offered and tailored to meet the needs of each specific participant. For families with children, this can be life-changing as we saw the drastic impact the COVID-19 pandemic has had on the employment options for parents. When schools closed and switched to remote learning, we saw how this impacted the decisions of parents to choose to work or stay at home with their children. The disparate impact of this global pandemic on historically under-resourced communities, people of color, justice impacted individuals, and people of different abilities is more than evident.
San Antonio residents voted to help one another through the SA Ready to Work because they believe investing in people and their communities will help stabilize our local economy and lead to a prosperous future. Removing barriers to competitive employment opportunities by providing wraparound support services, like helping cover childcare costs or other unforeseen expenses, is at the core of what SA Ready to Work aims to do for residents who may be one disaster or crisis away from indigence.  
Join Our Newsletter
Learn more about how local leaders are working to ensure early childhood success across all communities.