On July 12, 2021, the Biden-Harris administration released a memo advising Local and State Governments on how they can – and should – use the President's Gun Crime Reduction Strategy and historic funding through the American Rescue Plan Act (ARPA) to improve public safety. This memo, alongside the larger federal strategy, builds upon the momentum in cities across the country to utilize recent federal investments as a catalyst for longer-term change.
Both as a part of their rescue plan strategy and ongoing efforts toward community safety, municipalities are taking the lead on strategies to address violence and crime holistically. Many of these city initiatives have also been integral in the work of NLC's Reimagining Public Safety Task Force.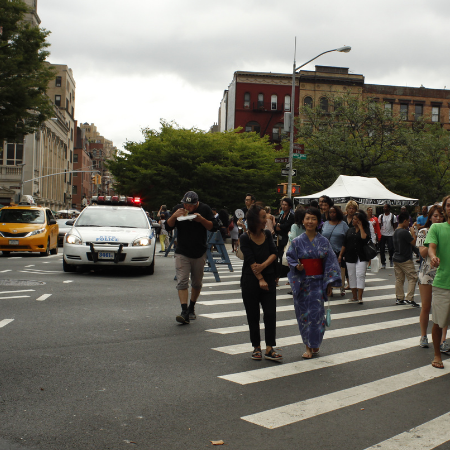 While there are varied aspects to the administration's strategy and its implementation, some key action points include:
Invest in evidence-based community violence interventions.
Expand summer programming, employment opportunities, and other services and supports for teenagers and young adults.
Help formerly incarcerated individuals successfully reenter their communities.
The cities below are among those that have vowed to utilize the American Rescue Plan to fund community safety via some of the above-mentioned action steps:
Baton Rouge, LA
Mayor President Sharon Weston-Broome recognized a need to address local violence and utilized CARES act funding to provide mentorship opportunities, connect people to public benefits and improve youth program availability- all in attempt to increase safety in her city. Additionally, Baton Rouge- and specifically Police Chief Murphy Paul- is one of the communities recognized by the Biden administration for using some of the ARP funding for community violence intervention.
St Louis, MO
Mayor Tishaura O. Jones committed $11.5 million to improve public safety through increased funding for violence intervention programs and youth programming as well as for jobs to keep youth engaged and safe. This is a part of a larger local initiative to reimagine public safety. St. Louis is also working alongside the Biden-Harris Administration in the use of community interventions to combat gun violence.
Newark, NJ
Newark, NJ Mayor Ras J Baraka, in conjunction with his role with the Community Based Public Safety Association, will further invest in the Newark Community Street Team, an evidence based, trauma informed community violence intervention and prevention program. Mayor Baraka has been at the forefront of conversations to rethink community safety and policing nationally.
El Cajon, CA
In addition to investing in de-escalation training for police, Mayor Wells of the city of El Cajon has committed $500,000 of federal American Rescue Plan Act funds for a pilot program where social workers would respond to calls involving people in crisis, freeing up police to respond to other calls. This use and implementation of this type of community responder model, along with the ongoing use of co-responder models, bring about alternative mechanisms for local response to calls for law enforcement in cities.
New Haven, CT
The City of New Haven is investing in summer programming for youth to provide support, services and engagement opportunities. This commitment from Mayor Elicker to invest in summer programs not only works to address youth engagement but is also collaborative with local reentry and reintegration groups for returning citizens.
Despite generally low crime rates overall, the spikes in gun violence across the nation have called for innovations in alternative responses to crime in cities. Responses that require collaboration, a sense of community and real intergovernmental investment. The commitment from local elected officials to lead with federal investments and local action is a hopeful step toward equitable, safe and healthy communities.
To engage with the team at NLC, we invite you to: