The NLC Reimagining Public Safety Task Force has held listening sessions over the past few months to amplify specific initiatives, policies and practices emerging from cities as they address longstanding inequities in systems of public safety. In late April, John Jay College of Criminal Justice President Karol Mason moderated a session titled "Public Safety Culture, Increasing Accountability" featuring a spotlight on Newark, NJ followed by a panel discussion that highlighted both system-level accountability and issues more specific to law enforcement culture.
Held just a week after the guilty verdict was announced for Derek Chauvin, listening session speakers made sure to differentiate between accountability and justice, recognizing that it takes far more than a verdict to reach a point of true justice within our public safety systems, particularly for BIPOC residents.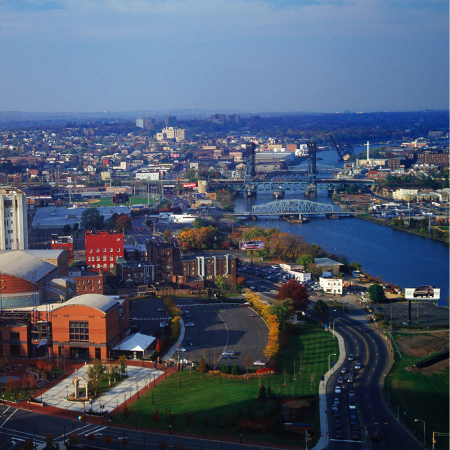 Through a guided conversation with Mayor Ras Baraka and his team, the City of Newark was highlighted as an example of how elected officials can implement system-level accountability to transform public safety systems. Since his election in 2014, Mayor Baraka was committed to repairing a broken and corrupt public safety system. Over the years, the City has utilized a federal consent decree to springboard change and increase accountability – not only of the police- but inclusive of all city agencies and actors. An impressive result of that hard work is the fact that the city did not have a single officer fire a weapon in the year 2020. "Newark is moving from being trauma-informed to trauma engaged- utilizing a shared responsibility and commitment for system-level accountability," said Lakeesha Eure, Director of the Office of Violence Prevention and Trauma Recovery.
Key aspects for Newark's local public safety transformation include:
The development of a police force that is reflective of the community in terms of demographics and values
Recognition that more police on the streets does not necessarily equate to safety
A focus on de-escalation training and civilian review boards
The reallocation of funds to create an office of Violence Prevention and Trauma Recovery
Prioritization of the Community Street Team as an alternative to police response
Cohesion across system actors toward a common goal
During the guided panel discussion, speakers zeroed in on the complexities of accountability within local law enforcement agencies. New York Police Department Commissioner Dermot Shea talked about his collaboration with Mayor DeBlasio that moves the police force toward more accountability to the communities that they serve. Commissioner Shea also discussed the recent changes in the state of New York to qualified immunity and reinforced the importance of trust building as a key component for accountability.
Mayor Sharon Weston Broome of Baton Rouge spoke of the strong opposition that she and her Police Chief receive from the local police union and what they are doing to try and bridge that gap despite overwhelming hurdles. Coming into office just after the murder of Alton Sterling, accountability and reform have been at the forefront of Mayor Broome's work from day one and despite the cultural struggles that she faces, she continues to push for change.
The totality of the conversation was rooted in the idea that for real change to occur local leaders, police unions, residents and other stakeholders must all play a role. Transformation must involve a commitment to equity, improved accountability through authentic community engagement, increased and enforced training and policy, widened views of public safety services and a focus on health and wellness.
The City of Newark is but one example of how cities can move toward community-centered and collaborative visions of public safety. However, as Karol Mason stated in her closing remarks, "it requires deep conversation and a long-term commitment to the work."
Stay Informed
Subscribe to NLC's City Justice Newsletter to keep up to date on the latest work cities, towns and villages are doing across the country to reimagine public safety in communities.