When New Orleans Mayor Mitch Landrieu set out to remove a series of confederate monuments lining the city spaces, it sparked national conversation–and action.
But while the story captured the nation's attention, the Mayor and the city's efforts to address racial inequities and begin a process of racial reconciliation in New Orleans were both broader and more comprehensive than removing monuments celebrating the confederacy.
This city profile is part of a larger series sponsored by the W. K. Kellogg Foundation.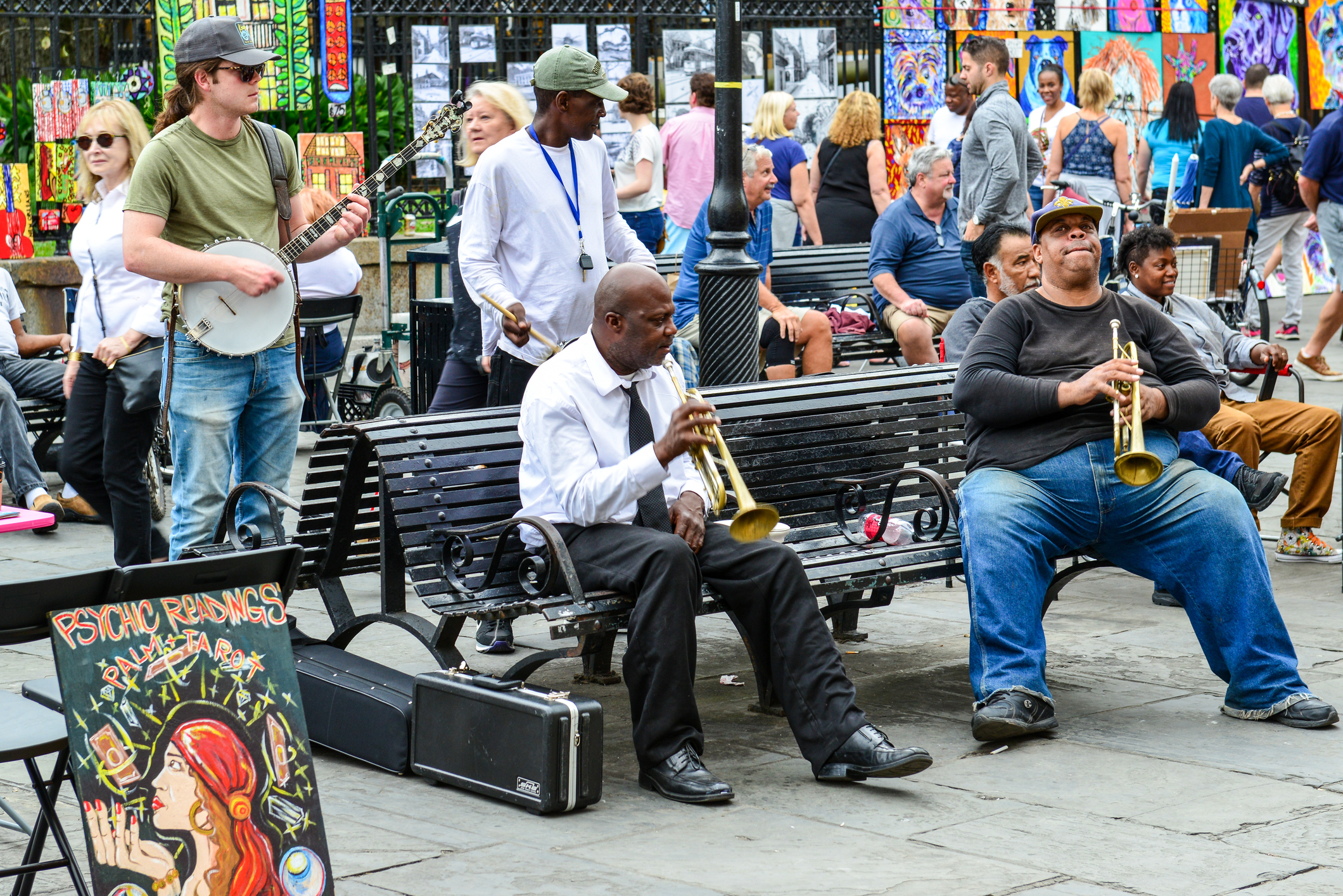 A group of men play jazz music as people sit in Jackson Square in the French Quarter of New Orleans, Louisiana.