The COVID-19 pandemic, economic decline and racial justice uprisings have all had a significant impact in cities across the South over the past year. Mirroring their communities, city leaders, staff and stakeholders are stretched thin after months of responding to critical and immediate needs of city residents and businesses. But from challenges, come opportunity.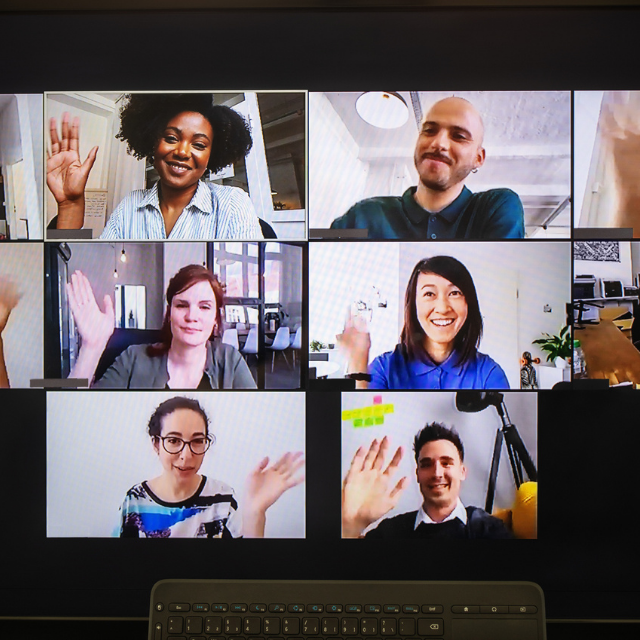 As cities move forward, embedding economic inclusion strategies into a framework of well-being and resilience is essential in supporting and ensuring the success of families, businesses and communities amidst so much change. In this effort, The National League of Cities (NLC) is launching the Southern Cities Economic Inclusion (SCEI) initiative to support cities working to build their capacity to implement economic inclusion strategies that close racial economic equity gaps – through city-led strategies that expand economic opportunities for residents and businesses of color. As part of the SCEI initiative, cities will participate in peer learning cohorts that deepen capacity and build leadership skills while, receiving technical assistance and innovation funding of up to $30,000, as well as support from national philanthropic partners to raise additional local matching funds.
Selected city teams, along with both city and community stakeholders, will learn from their peers' experience, as well as obtain guidance from NLC and field experts; and build a network of peers in cities across the southeast. Participants will gain insight in implementing American Rescue Plan Act (ARPA) funds to support economic inclusion with an eye towards sustainability. SCEI, in partnership with and support of the W. K. Kellogg Foundation, the Annie E. Casey Foundation, and the Federal Reserve Bank of Atlanta, will build upon previous work led by these organizations in a number of southern cities.
SCEI offers those committed to economic inclusion a place and space to collectively breathe, take stock, and regain energy for the work ahead. Convenings will offer time for reflection, inspiration, and recharging through connection to peers.
Benefits to Participating Cities
Selected cities will gain access to a broad range of benefits through both cohorts, including:
Shared learning and support with peers from cities across the south in how to approach economic inclusion in a southern context; peer advice to solve complex challenges; and inspiration on doing things differently.
Ongoing technical assistance in developing and implementing a broad set of economic inclusion strategies that meet the needs of low-income families and are based on best practices to achieve economic inclusion.
Access to resources and expertise through virtual and in-person convenings, peer support and learning, and shared materials.
Assistance in preparing relevant, city-specific materials and resources.
Heightened stature and national visibility through participation in this national initiative.
Eligibility
Cities selected for SCEI will represent various population sizes and different municipal structures. NLC seeks to select cities located in "target states" of significant priority for the philanthropic organizations funding the initiative, as well as those in the region of the Federal Reserve Bank of Atlanta. These states are: AL, FL, GA, LA, MS, NC, TN and VA.
How to apply for the Southern Cities Economic Inclusion (SCEI) Initiative
NLC is currently accepting applications for its the Southern Cities Economic Inclusion (SCEI) Cohort. The application deadline is January 14, 2022.
Before submitting your application, review the Request for Information (RFI) to learn more about the initiative and key information required to start your application.
Once you've reviewed the RFI and gathered your requirements, you may start your application.