Like many areas across the nation, the number of serious and fatal crashes in Wisconsin is rising. Madison is determined to stop this trend with its Vision Zero Initiative, launched in the summer of 2020. This data-driven strategy, that unites City departments with the community, is a comprehensive approach to transportation safety that includes smarter street designs that account for human error, education, safety-focused enforcement, safer vehicles and public engagement.
"In Madison, we are committed to creating an environment where the community feels safe on our streets when walking, biking, taking transit or driving to work, school or wherever they may need to go. Working together with the community, we will build a positive safety culture and improve our design and construction processes to ensure that our streets are accessible for all people regardless of their age, ability, gender, race or method of travel."

Madison Mayor Satya Rhodes-Conway
A Data-Driven Approach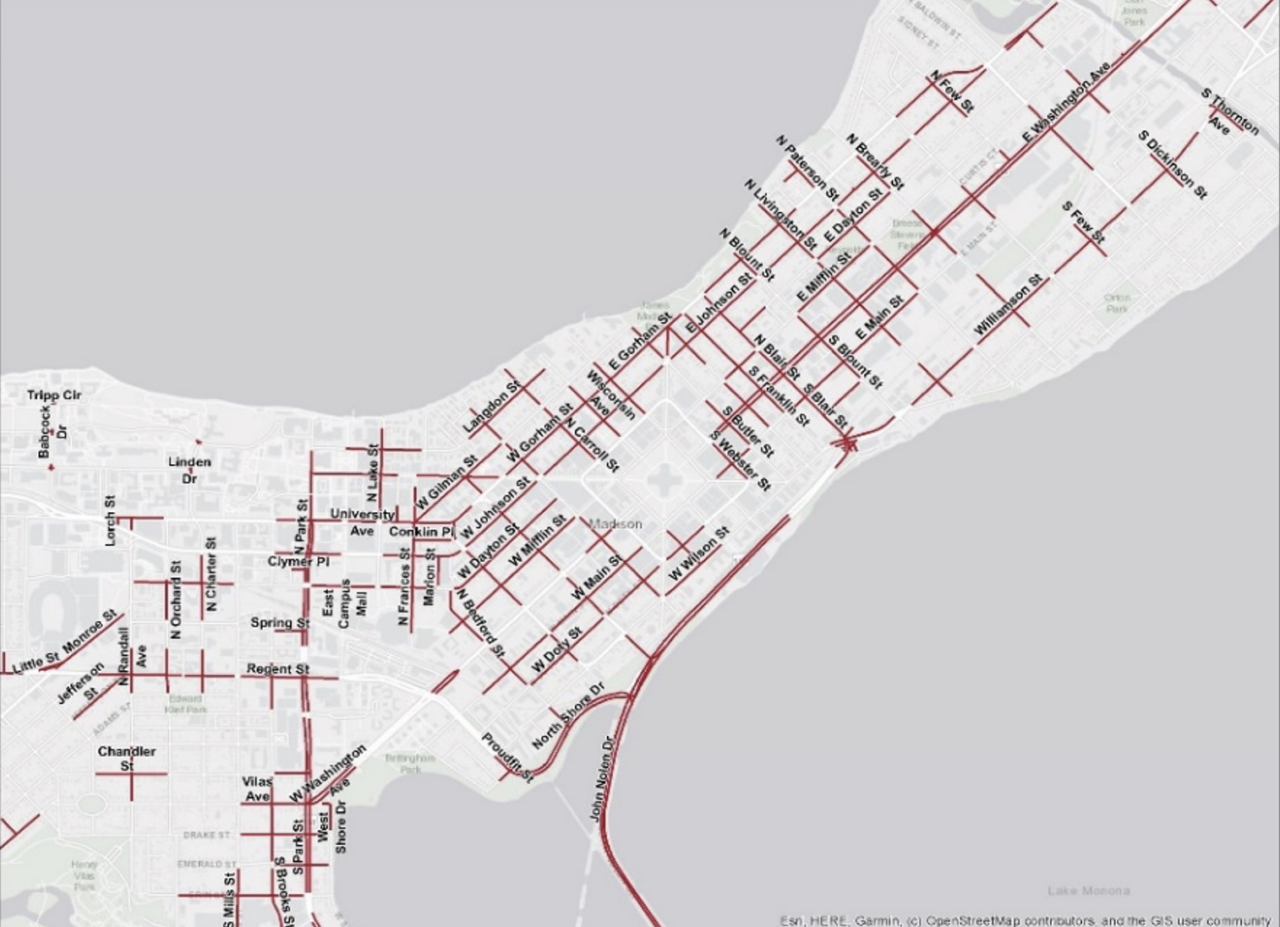 City staff and local university researchers collaborated to evaluate and map crashes on Madison streets. Using the thorough analysis of data including crash frequency based on location, pedestrian/bike crash risk locations, seasonal crash variations, types of intersections by traffic control, and focus areas such as those with speeding as a top contributing factor, the risk level and priority for each segment of road and intersection was determined.
This data shaped the City's High Injury Network map showing where to focus resources while helping to guide future projects, improvements and outreach that will have the most impact on safety improvements.
Equity Centered Community Engagement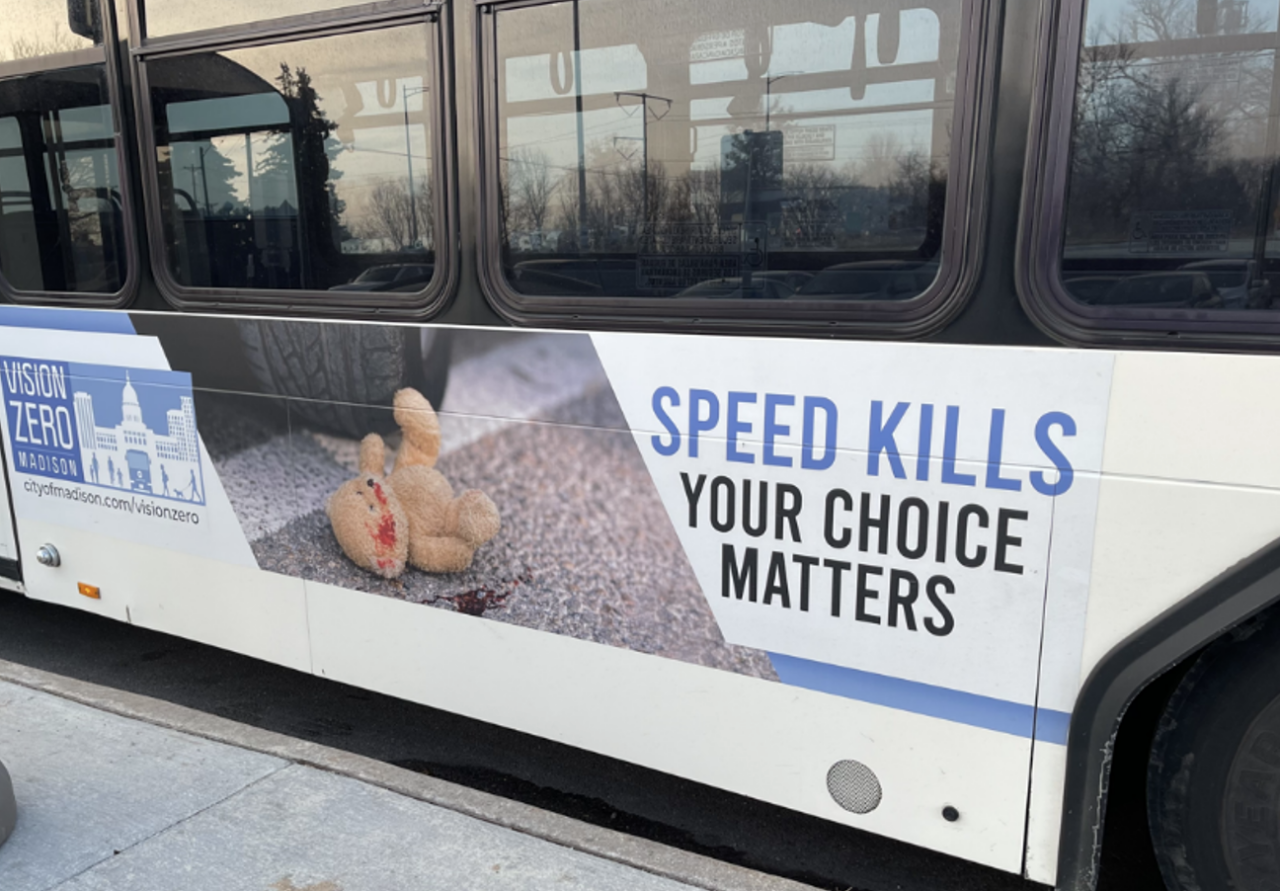 Community engagement is integral to the success of Madison's Vision Zero initiative. The public is too often an untapped resource to a complete understanding of how streets function every day. "Let's Talk Streets," the community outreach arm of Vision Zero, reached out to the public, especially residents in low-income neighborhoods and communities of color, asking questions about topics like street design, who the streets serve, how they are used, personal experiences on local roadways and ideas to make them safer.
The results collected from multiple surveys on these topics, from virtual open houses, and from equity focus groups helped clarify what the community values most and what trade-offs people were willing to make to create safer streets. The majority of community members agreed with prioritizing safety, comfort and well-being that de-emphasizes speed and convenience.
These community conversations have developed a deeper commitment and understanding between Vision Zero and community partners. Based on the conversations, several education campaigns were also promoted to help foster a positive safety culture in the community.
Building Safer and Stronger Communities Together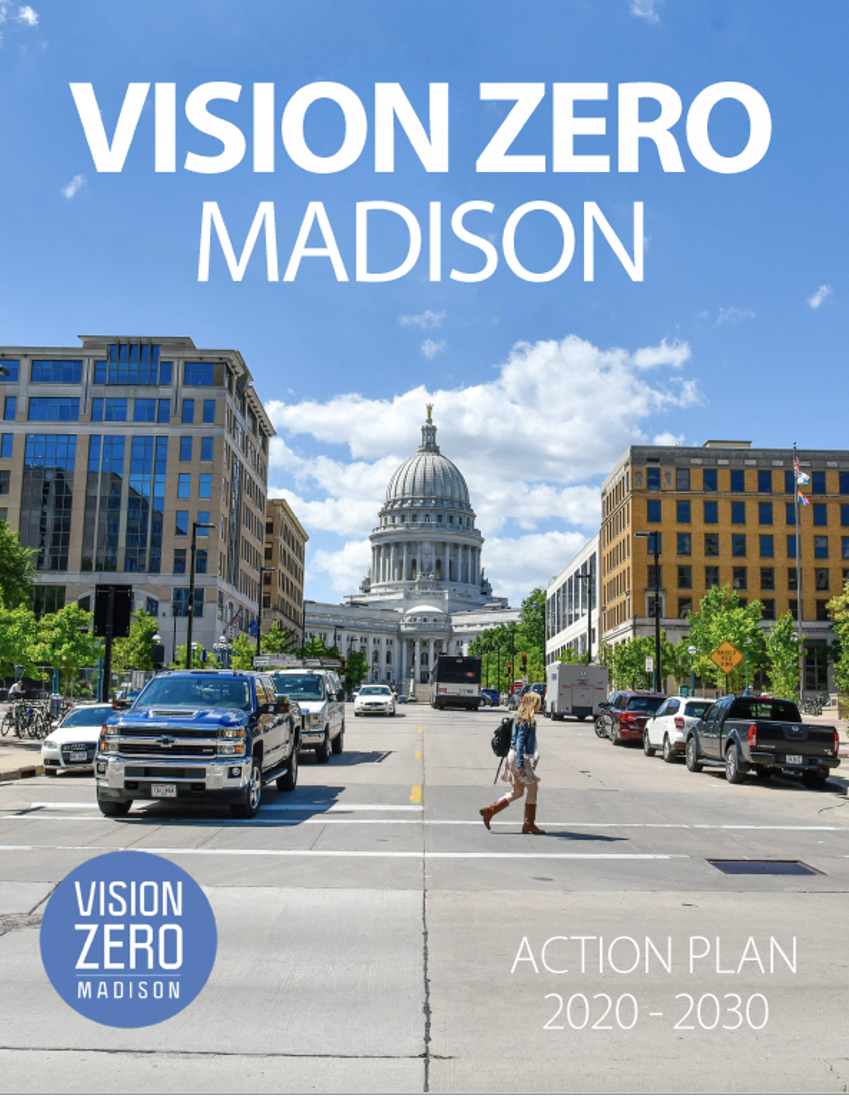 Vision Zero has proven to be a timely initiative for Madison, is changing how the city and the larger community approach traffic safety, and has been making a positive impact as the city responds to the current safety challenge. For example, data from early Vision Zero applications on East Washington Avenue in Madison has shown that speeding over 40 mph was reduced by 30-90% depending on location and time of day. Madison is finalizing a Vision Zero Action Plan, the road map to reach the goal of zero deaths and serious injuries on Madison's streets and to address inequities in traffic safety.
US Department of Transportation (USDOT) recently announced the National Roadway Safety Strategy and called on communities to reduce and eventually eliminate serious injuries and deaths on all roadways. Madison's work on Vision Zero was recognized by USDOT Deputy Secretary Trottenberg during the Q&A session at the USDOT launch event of the Strategy.
The City of Madison recently joined the National League of Cities' Safety First Challenge.
"Joining this challenge is a nature next step for Madison and the Vision Zero work that we are doing for our community," said Yang Tao, who directs Madison's Traffic Engineering Division and coordinates Madison's Vision Zero work. "We are excited to make this commitment and collaborate with other cities working towards the same safety goals. When all levels of government and all communities work together, we can make real changes." 

Learn more about our new "Safety First Challenge" coalition.