Addressing Health Hazards in Homes
Too many children are poisoned by lead in their homes and suffer lifelong cognitive challenges. At the same time, asthma keeps many more out of school and parents from work.
What City Leadership Can Do
Municipal leaders can join the National League of Cities (NLC) Healthy Housing Local Action Challenge to take steps to improve health in their communities and explore ways to engage with housing practitioners nationwide through the NLC.
The challenge incentivizes and celebrates cities that collaborate to implement policies, programs and practices to improve healthy housing broadly, or to focus on specific relevant issues, such as eliminating asthma triggers or lead abatement.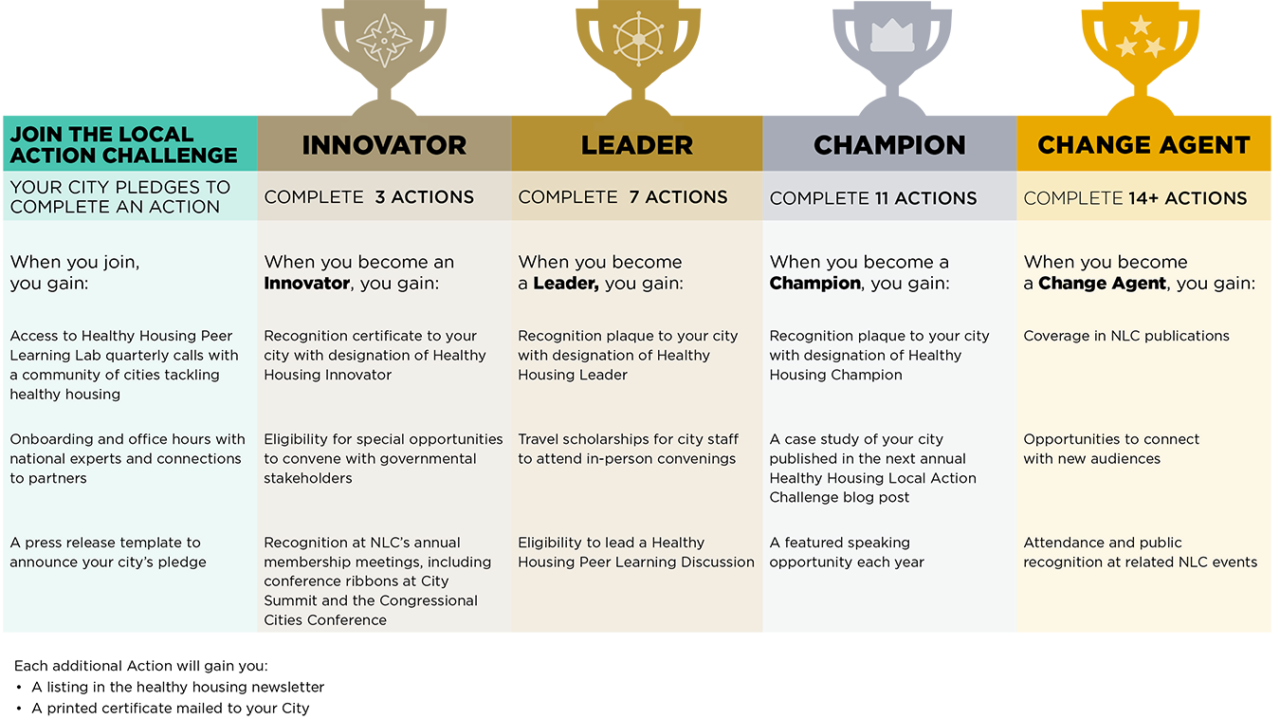 Summary of the Action Areas
Action Area 1
Action Area 1
IDENTIFY and ASSESS healthy housing needs.
ACTION: Needs Assessor 1.0
Complete a healthy housing needs assessment to understand the current housing landscape and barriers to changing unhealthy housing conditions.
ACTION: Community Engager
Engage multilevel community stakeholders to assess existing resources and current gaps in healthy housing resources, policies and enforcement.
ACTION: Findings Disseminator
Identify a research or data partner to analyze city or neighborhood trends and disparities in health and housing outcomes.
ACTION: Support Identifier
Engage community leaders, agencies and organizations who serve underrepresented communities to collaborate or apply for grants or other funding.
Action Area 2
Action Area 2
IMPLEMENT a policy, program or practice that improves healthy housing.
ACTION: Advocate Identification
Identify and engage with city leadership or council members who prioritize housing or health issues to find an "advocate."
ACTION: Commitment to Sustainable Solutions
Propose a policy, program or practice and garner input and shared support from stakeholders.
ACTION: Roadblocks and Consequences Identifier
Engage stakeholders and/or decision-makers to ascertain likely barriers and unintended consequences.
ACTION: Timeline and Goals Identified
Once there is shared agreement on the proposed policy program or practice, commit to the implementation approach.
ACTION: Tenant Community Outreach
Conduct tenant outreach to inform tenants of proposed changes and/or new policies, programs or practices and their current rights and resources.
Action Area 3
Action Area 3
EVALUATE the impact of the implemented policy, program, or practice and SHARE that information with other cities interested in doing the same.
ACTION: Accountability to Equity
Collaborate with stakeholders to determine the impact that the program, policy or practice has on improving health and racial equity.
ACTION: Evaluator
Utilize available data and resources to understand the effectiveness of the implemented healthy housing program, policy or practice.
ACTION: Needs Assessor 2.0
Assess current gaps and community needs after implementing a policy, program or practice.
ACTION: Teacher
Disseminate successes and lessons learned.
Download the complete Healthy Housing Fact Sheet for in-depth information on the challenge framework.
Join the Healthy Housing Local Action Challenge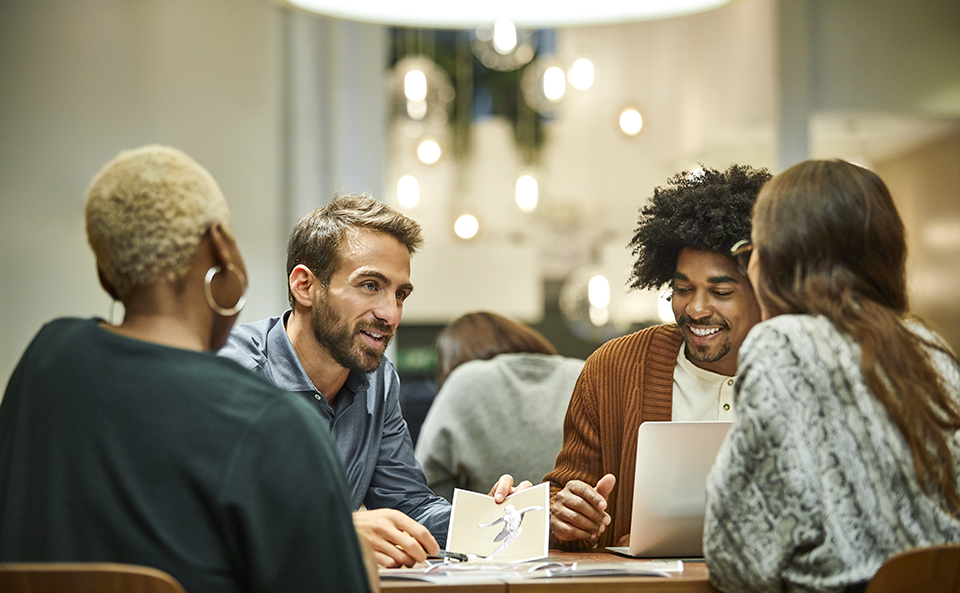 Impetus for Action and the Role of Local Leadership
City leaders are currently well-positioned to tackle these health challenges as investments through Housing and Urban Development (HUD), the American Rescue Plan Act (ARPA) and the Bipartisan Infrastructure Law (BIL) are providing greater resources to improve health and racial equity.
City Participation and Support
Need Hands-On Support?
Join the Community of Practice.
Over a 12-month period, NLC will provide city-centered and context-specific hands-on assistance within a Community of Practice in which cities are connected by shared goals, building on the Healthy Housing Local Action Challenge and Framework. Up to 12 cities will be convened to take on deeper healthy housing work to improve individual and community outcomes.
Support provided to selected sites will include:
Peer exchange with the other cities in the Community of Practice through bimonthly group events and small-group technical assistance determined by shared goals and mutual interests
Action planning supported by the Healthy Housing Local Action Challenge Framework
Data support from mySidewalk to map housing and health disparities
Technical assistance and turnkey support including from partner organizations and subject matter experts
Dissemination and communication of your city's work across the NLC
network and with partner organizations
Eligibility and Application Requirements Include:
Demonstrated commitment by the mayor and/or city manager to address housing and health challenges
Commitment by the local project team to participate in all efforts developed through the Healthy & Equitable Housing Community of Practice
Readiness and commitment to assemble an effective core team that includes a combination of top city executives (mayor, city manager) and/or cabinet-level city staff and senior departmental staff, local health systems, community representatives, and leaders from other key partner organizations
How to Apply for the Healthy Housing Community of Practice
NLC is currently accepting letters of interest and applications for the Healthy Housing Local Action Challenge Community of Practice. Letters of interest are due August 26, 2022. The application deadline is September 9, 2022, by 5 PM ET.
A letter of interest from the Mayor or City Manager is welcome but not required before application submission. Send letters to healthyhousing@nlc.org
Before submitting your application, review the Request for Proposal (RFP) to learn more about the initiative and key information required to start your application
Once you've reviewed the RFP and gathered your requirements, you may start your application
---
This initiative is made possible with the generous support of the National Center for Healthy Housing, Green & Healthy Homes Initiative, ChangeLab Solutions, the U.S. Department of Housing and Urban Development and the Office of Lead Hazard Control and Healthy Homes.