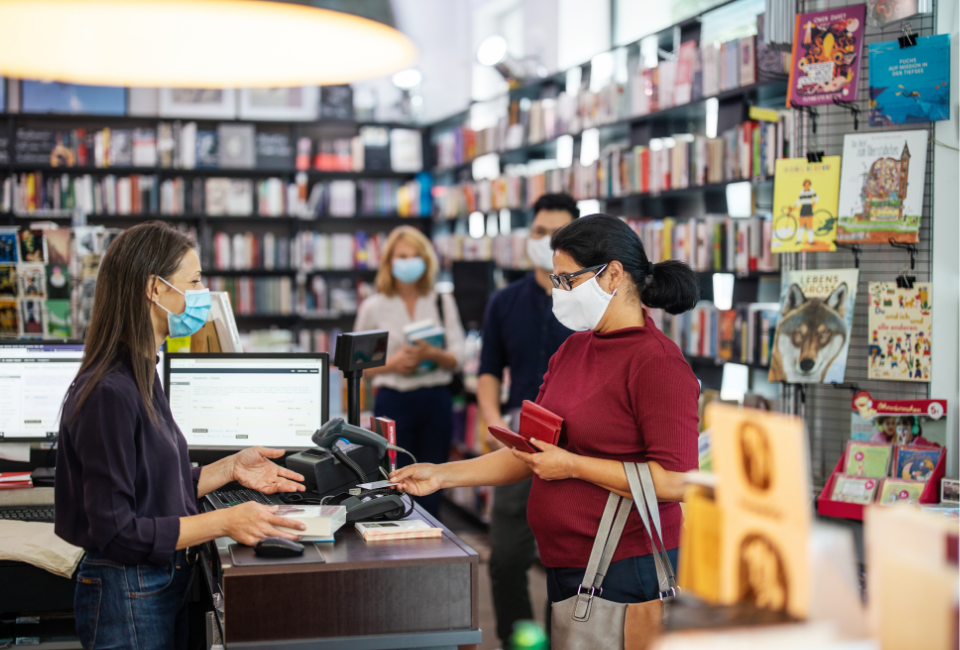 Join NLC and guest experts for this monthly speaker series hosted by the City Inclusive Entrepreneurship (CIE) program at the National League of Cities.
---
Upcoming Events
2022-23 End of Year Celebration
As the 2022-23 CIE Program Year concludes, join us for a special webinar to commemorate the remarkable achievements of our city leaders and nonprofit partners in their unwavering commitment to empowering small businesses and entrepreneurs across the country.
In a year filled with unprecedented challenges, CIE participants have gone above and beyond to uplift and support local businesses. This webinar serves as a tribute to their dedication, resilience, and creative solutions that have fostered an environment of inclusive growth and economic prosperity.
---
Past Events
To view recordings of past events, go here.
Measuring Impact: Empowering Cities to Evaluate Local Small Business Support
Wednesday, July 19, 2023 3:00 PM to 4:00 PM
Ensuring the success and sustainability of small businesses in your community requires more than launching initiatives; it necessitates a comprehensive understanding of their impact. "Measuring Impact: Empowering Cities to Evaluate Local Small Business Support," examines effective strategies for evaluating the outcomes and gauging the effectiveness of your small business support interventions.
Capital Innovations for Small Businesses
Wednesday, June 21, 2023 from 3:00 PM to 4:00 PM
In a rapidly evolving business landscape, access to capital remains a critical challenge for minority entrepreneurs.
At this webinar, experts discussed the realm of capital products designed to empower and uplift diverse entrepreneurs. This virtual event is dedicated to exploring the latest insights from surveyed businesses, innovations in financing solutions, investment strategies and funding opportunities that cater specifically to individuals from underrepresented communities.
Forging and Formalizing Complex Networks
Wednesday, May 17 2023 from 3:00 PM to 4:00 PM
How does one move beyond building a coalition of likeminded individuals and organizations to formalizing a complex, long-term network of diverse, and sometimes competing, stakeholders?
Hear from experts who have utilized long-term change management strategies to forge entrepreneurial support networks that look to withstand disintegration over time, have clearly defined qualitative and quantitative enhancement goals, and improve targeted entrepreneurial outcomes, especially in marginalized communities.
Building Capability: Targeted Support for Business at Every Stage
Wednesday, April 19, 2023 from 3:00 PM to 4:00 PM
NLC's CIE program hosted the Building Capability: Targeted Support for Business at Every Stage webinar, where subject matter experts discussed the various stages of entrepreneurship so city leaders can better understand entrepreneur's needs and provide targeted assistance to help them succeed.
Entrepreneurship for All Generations
Wednesday, March 15, 2023 from 3:00 PM to 4:00 PM
Entrepreneurship offers unique benefits to individuals of all age ranges. It can provide young people the opportunities to build skills and gain experience. For mid-career professionals, entrepreneurship can offer a chance to pivot into new industries or start their own ventures. And for seniors, entrepreneurship can provide a sense of purpose, independence, and financial security in retirement; not to mention, a legacy to pass to future generations.
The discussion centered om the unique challenges and opportunities faced by entrepreneurs of different age groups, tips to building a sustainable business, and the importance of collaboration at different points in the entrepreneurial journey.
Unsung Heroes of Entrepreneurial Ecosystems
Wednesday, February 15, 2023 from 3:00 PM to 4:00 PM
Small Business Development Centers (SBDCs), Community Development Financial Institutions (CDFIs), Chambers of Commerce are all important partners to include when building an inclusive entrepreneurial ecosystem. But are there other powerful collaborators hiding in plain sight?
Join the NLC CIE Network to discuss how to leverage common community assets, like libraries, churches, community colleges and recreational centers, to support entrepreneurship in your municipality.
2022-23 CIE Grant Funding: What You Should Know
Wednesday January 18 from 3:00PM to 4:00PM ET
CIE participating cities, or nonprofits on behalf of cities, that:
Participate in our quarterly calls
Achieve their initiating activity
Complete our quarterly surveys
And are on track to complete the output of their commitment by April 2023 are invited to apply for $15,000 in implementation funding on February 1.
Join us to review what cities and nonprofit partners should know before applying. We will review the application questions and timeline, hear from former awardees, and answer all questions related to the funding process.
Building Your Coalition
Wednesday, December 21 from 3:00 to 4:00 PM EST (US and Canada)
Bringing together a group of like-minded individuals and organizations to collaborate toward a common goal, or "coalition building," is a key practice within the toolkit of entrepreneurial ecosystem creation.
Join the NLC CIE Network to hear how leaders have successfully built a coalition of diverse stakeholders to foster inclusive economic vibrancy.
Speakers:
Bernard Johnson, Sr. Director of Programs, Interise
Renata B. Kowalczyk, Chief Executive Officer, Wilmington Alliance
Nia Richardson, Managing Director, KC Bizcare Office
Creating a Shared Narrative on Inclusive Economic Development
Wednesday, October 26 from 11am-12pm ET
Narratives can help establish a common lexicon and shared objectives for our work. They can also foster coordination and collaboration among resources to connect entrepreneurial ecosystem builders across networks. On the other hand, narratives can perpetuate constrictive notions of what is possible, for who. Creating inclusive economies requires challenging the norm; championing new models and stories about what our economy can be.
Join us to hear from authors who contributed to the NPQ and Common Future series entitled Narratives to Build Collective Economic Power. In addition to learning about the speaker's work, you will hear how they challenge conventional narratives and offer new ways of thinking about who can be owners in the economy and what community economic development means.
Speakers:
Allison Jones, Vice President of Brand and Storytelling at Common Future
Tim Lampkin, Founder and CEO of Higher Purpose Co.
Christina Maria Xochitlzihuatl, Co-founder of Las Imaginistas and Founding Director of Voces Unidas
Corianne Rice, Program Director, National League of Cities, City Inclusive Entrepreneurship