Seven Cities Receive $10,000 and Technical Assistance to Meet Resiliency Goals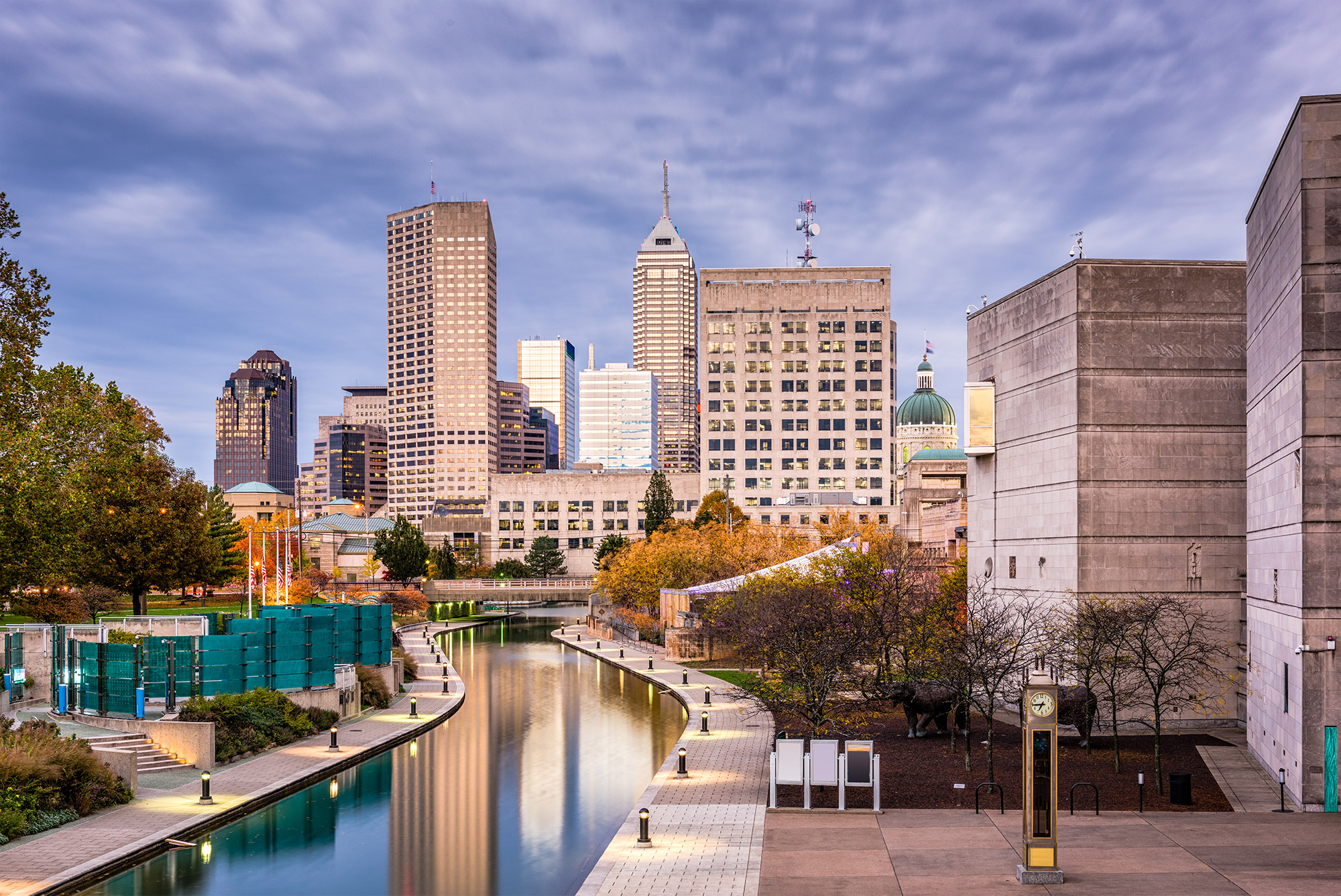 Indianapolis
March 20, 2018
National League of Cities selects Birmingham, Alabana; Bozeman, Montana; Durango, Colorado; Indianapolis, Indiana; Kingston, New York; Nashua, New Hampshire; and San Leandro, California to participate in Leadership in Community Resilience Program
WASHINGTON — March 20, 2018 — Today, the National League of Cities (NLC) announced seven new cities for the Leadership in Community Resilience program. Each city will receive $10,000 in direct financial support as well as technical assistance and professional development opportunities to help them meet community-specific resiliency goals.
The seven cities selected for the 2018 Leadership in Community Resilience Program are: Birmingham, Alabama; Bozeman, Montana; Durango, Colorado; Indianapolis, Indiana; Kingston, New York; Nashua, New Hampshire; and San Leandro, California.
"Resiliency is a key value embraced by strong, economically vibrant communities," said Clarence E. Anthony, CEO and executive director of the National League of Cities (NLC). "We are excited to work with these seven cities through the Leadership in Community Resilience program to help them achieve their unique goals. While each project will be different, we know the value that cities have in sharing and learning from one another."
Now in its second year, the Leadership in Community Resilience program is generously supported by the National Fish and Wildlife Foundation and Wells Fargo. To apply for this program, officials from each city submitted a proposal detailing a specific resiliency challenge in their community and a proposed event or implementation project designed that could address it.
NLC also announced that the program had established technical assistance partnerships with the Thriving Earth Exchange and ecoAmerica, who will provide additional tools and resources to support the cohort of cities.
"The interest in this program from cities was overwhelming and illustrates the serious challenges cities face when balancing growth and development alongside pollution, water quality, climate change and more," said Cooper Martin, program director for the Sustainable Cities Institute at NLC. "Aside from welcoming the 7 cities, we're thrilled to have such valuable partners in place to help meet these challenges."
In addition to providing direct assistance to cities, the program gathers new insights related to the challenges and opportunities associated with local resilience initiatives. In the years ahead, lessons learned through this process will be shared with cities throughout the United States.
###
The National League of Cities (NLC) is dedicated to helping city leaders build better communities. NLC is a resource and advocate for 19,000 cities, towns and villages, representing more than 218 million Americans. www.nlc.org