What is happening with debt ceiling negotiations?
On May 9, the top four Congressional leaders met with President Joe Biden at the White House to discuss a path forward on resolving the looming debt ceiling crisis.
No significant progress was made, other than allowing the staff of the Administration and Congressional leaders to meet for the next two days to try to find common ground before the five leaders meet again on Friday.
House Speaker Kevin McCarthy told the media that an agreement in principle would need to be in hand by Monday, May 15, for it to have a chance of passing before the June 1 deadline, the date when Treasury Secretary Janet Yellen told Congressional Leaders that the U.S. might not be able to pay its obligations.
Following the meeting, Biden said: "I made clear during our meeting that default is not an option." He also pointed out that Senate Minority Leader Mitch McConnell agreed with that position. However, McConnell added in his post-meeting remarks that elections have consequences, meaning there will have to be give and take on both sides.
As staffers meet to continue negotiations over the next few days, they face major disagreements. The staff for House Speaker Kevin McCarthy is looking to strike a deal that includes spending cuts. The staff for the Administration is working on a deal to raise the debt ceiling as well as thinking about later negotiations on spending. Not starting from the same place is going to make finding common ground difficult.
There are now eight legislative days in the House and seven in the Senate before the U.S. Treasury projects it will no longer be able to possibly meet its obligations, which could happen as soon as June 1.
The next few days will be critical to see if a deal can be reached or if either side begins to soften its position.
What legislation is being considered in Congress to address the debt limit?
Republican staffers are negotiating using the Limit, Save, Grow Act of 2023, which passed the House on April 26, 2023.
The bill includes the recission of funds from the six COVID-era bills if the money is unused and still with the authorizing agency. NLC will work to ensure all federal funding that helps stabilize cities will not be rescinded, including the State and Local Fiscal Recovery Funds (SLFRF) program.
The Limit, Save, Grow Act of 2023 contains a 22 percent cut to discretionary spending in fiscal year 2024. Programs like CDBG, funding for transportation, and more would be cut by 22 percent if the Limit, Save, Grow Act of 2023 went into effect. The bill would also claw back clean energy funding and tax credits from the Inflation Reduction Act. The Biden Administration has already issued a statement it would veto this bill.
How would Republican-proposed spending cuts impact cities, towns and villages?
A 22 percent cut to discretionary spending in fiscal year 2024 would impact a number of programs local governments utilize to support residents. Here are several areas important to cities that would be impacted by cuts.
Housing and Homelessness
The Limit, Save, and Grow Act would result in significant funding reductions for housing and homelessness programs at the U.S. Department of Housing and Urban Development.
According to HUD Secretary Marcia Fudge, a greater than 20% reduction in funding as called for in the bill could end federal rental assistance for nearly 1 million households currently enrolled in housing assistance programs, which would drive a new national spike in housing instability and evictions. The cuts would also mean nearly 120,000 fewer people experiencing homelessness would have services paid for with federal grant funds. Cities and towns would also receive significantly less annual Community Development Block Grant funds.
Proposed CDBG Spending Cuts
A 22% cut in discretionary federal spending would have significant impacts on the federal dollars that cities, towns and villages receive to invest in their communities.
For example, the Community Development Block Grant (CDBG) Program is administered by the U.S. Department of Housing and Urban Development and invests significant federal resources into supporting community development activities to build stronger and more resilient communities. The dashboard at the end of the article shows that a 22 percent cut in FY23 funding for a new proposed FY24 level would mean a decrease of $726 million dollars, to be allocated to communities across the nation.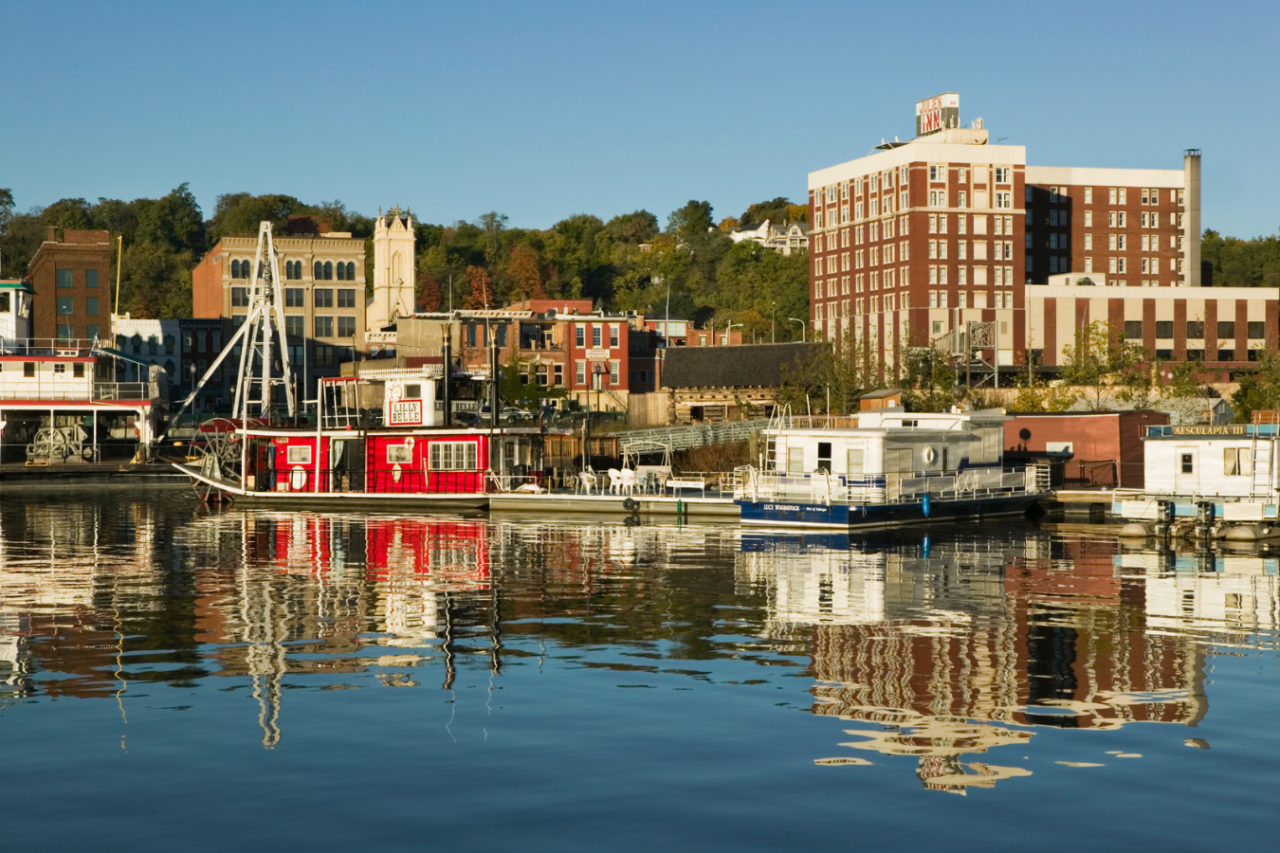 Dubuque, Iowa
For a city like Dubuque, IA, that receives approximately $1.03 million in CDBG funds from the FY23 budget, a 22 percent cut in their allocation would mean they would receive approximately $227,000 less, putting their following award at approximately $804,000 (calculated off exact numbers).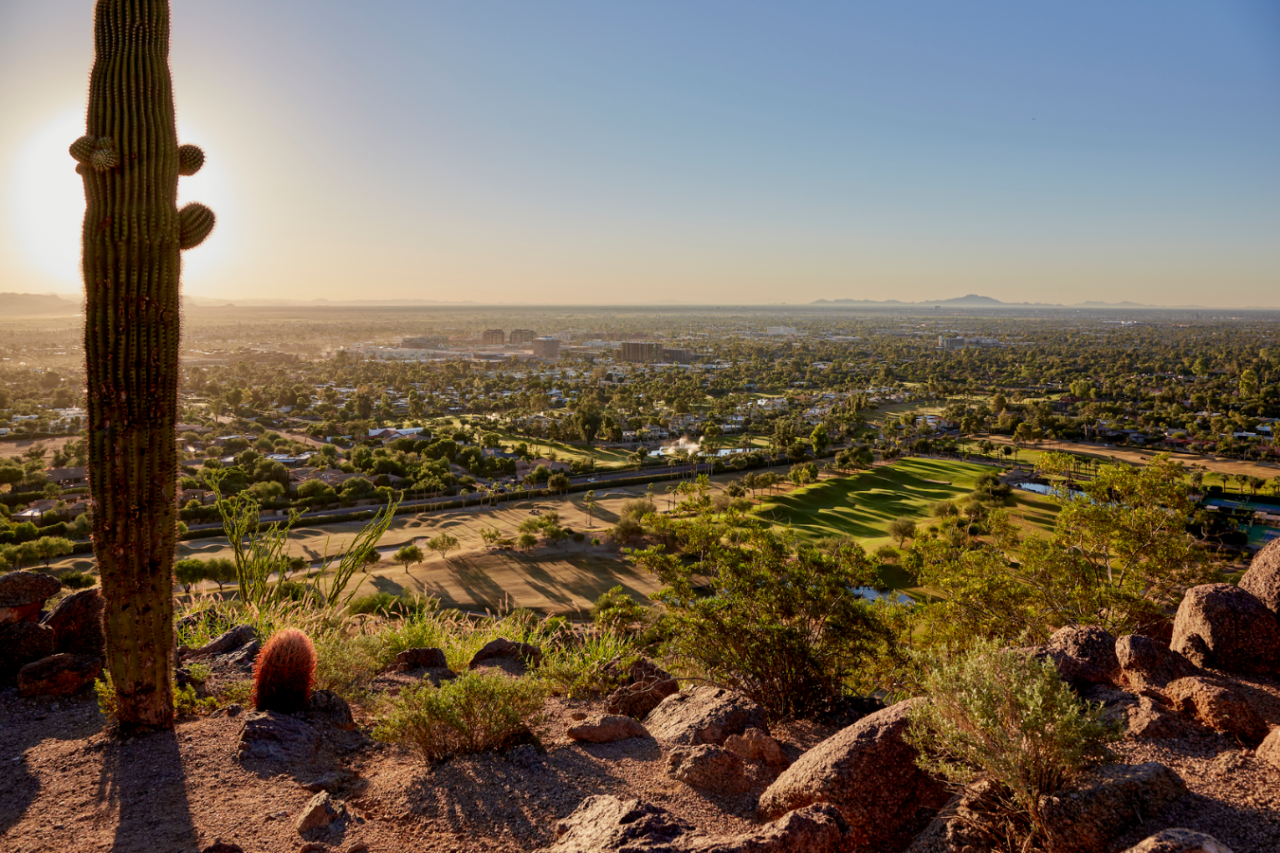 Phoenix, Arozona
The City of Phoenix, AZ will be receiving approximately $15.43 million in CDBG funds from the FY23 budget. Spending cuts of 22 percent would mean they would receive approximately $12.03 million for their next award, about a $3.4 million reduction.
For a city like Dubuque, IA, that receives approximately $1.03 million in CDBG funds from the FY23 budget, a 22 percent cut in their allocation would mean they would receive approximately $227,000 less, putting their following award at approximately $804,000 (calculated off exact numbers).
The City of Phoenix, AZ will be receiving approximately $15.43 million in CDBG funds from the FY23 budget. Spending cuts of 22 percent would mean they would receive approximately $12.03 million for their next award, about a $3.4 million reduction.
The CDBG program and other programs are an important opportunity for cities of all sizes across the nation. As an entitlement city, Phoenix uses these critical funds to pay for improvements to the community's built environment, such as affordable housing, parks, streets and public facilities, and they are also used to pay for critical public programs, including services for people in crisis and experiencing homelessness, fair housing investigations, and even code enforcement and blight elimination for low- and moderate-income neighborhoods.
Transportation
A 22 percent cut in annual appropriations for transportation will impact aviation, transit, rail grants like RAISE and more.
For aviation programs, federal funds are used to assist primary and general aviation airports with payroll, cleaning and more.
For rail, federal funds are used to assist Amtrak and 22 state partners to offset operating costs related to revenue shortfalls and low ticket, sales and to recall more than 1,200 employees who were furloughed in 2020.
For transit, federal funds are used for capital and operating expenses to prevent the elimination of transit service supporting more than 2,000 funding awards, including targeted funding for enhanced mobility of seniors and individuals with disabilities and intercity bus operators.
Rescinding this funding would eliminate critical resources for mayors and governors to keep their airports open, trains running and buses operating to get essential workers to and from their jobs.
Broadband and Telecommunications
The proposed funding cuts would hit local efforts to close the digital divide in two ways: by cutting program funding from the agencies charged with managing programs related to broadband deployment and adoption, and by clawing back unobligated funding from certain broadband grants.
Across-the-board spending cuts would reduce operational funds for the U.S. Department of Agriculture's Rural Development Office, which provides grant funding and technical assistance for a variety of popular rural broadband programs, including the Community Connect program, the Distance Learning and Telemedicine program and the ReConnect program.
The cuts would reduce technical assistance resources available through the National Telecommunications and Information Administration, which is charged with administering and overseeing the more than $42 billion in broadband and digital equity grants from the bipartisan infrastructure law.
The cuts would also reduce staffing and resources available to the Federal Communications Commission, which manages updates to the National Broadband Map and manages a variety of grant and assistance programs, including the Affordable Connectivity Program broadband subsidy.
In addition to harming operational capacity at these agencies, the proposed cuts would claw back approximately $500 million from the Emergency Connectivity Fund, which has allowed schools and libraries to provide students and residents with wireless hotspots, laptops and other tools to stay connected.
Water Infrastructure
While local governments are responsible for the vast majority of investment in water and sewer infrastructure, including investing over $142 billion in 2020 alone, the federal water infrastructure programs that would be most impacted by budget cuts are the Clean Water State Revolving Fund, Drinking Water State Revolving Fund and the Water Infrastructure Finance and Innovation Act (WIFIA) under the U.S. Environmental Protection Agency (EPA). These financing programs, along with EPA grant programs such as for sewer overflows, lead pipe replacement and community resilience, provide important resources to communities to improve drinking water, wastewater and stormwater infrastructure.
Earlier this year, EPA's WIFIA program celebrated its 100th closed loan, as detailed on this new story map. Additionally, EPA recently recognized State Revolving Fund recipients for exceptional projects improving drinking water and clean water resources. These include the City of Hastings, NE for their Aquifer Storage and Restoration project to treat highly concentrated nitrate water and inject it back into the aquifer to provide a clean drinking water source. Hastings received $2.8 million in CWSRF assistance towards this $6.7 million project. The City of Richmond, VA was also recognized by EPA for its lead service line replacement program.
Cuts to the federal financing and funding programs would increase the financial burden on communities and ratepayers for water infrastructure projects, further exacerbating equity and affordability disparities at the local level.
Public Health & Safety
During past efforts to decrease the budget, federal funding for public safety grant programs including law enforcement, fire, and emergency management, have fared better than other discretionary spending programs.
Unfortunately, the across-the-board 22 percent decrease in the budget would significantly impact critical programs that help cities fight gun violence, combat drug trafficking, recover from disasters and hire additional public safety personnel, including firefighters, police officers and mental health crisis incident responders.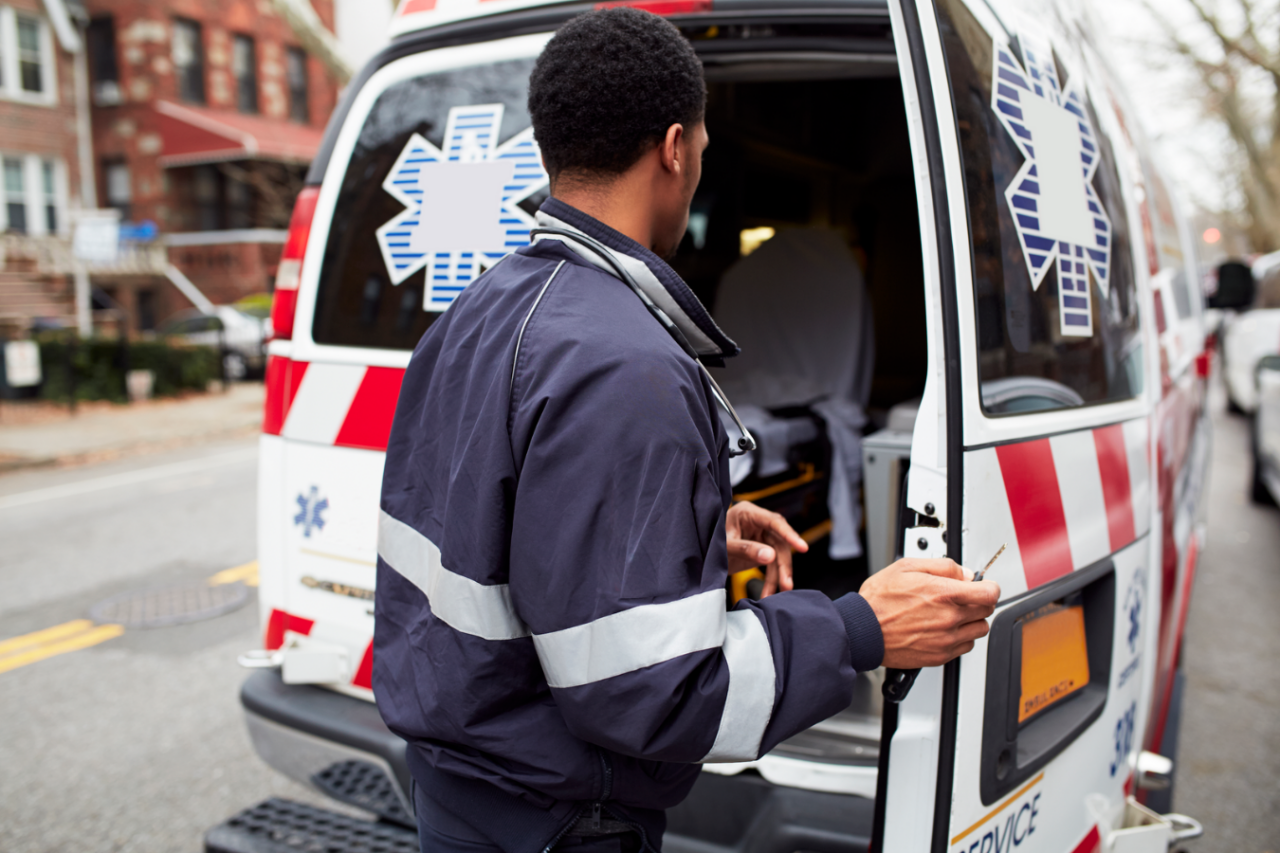 Based on projected across-the-board 22 percent cuts, federal funding for public safety programs may be reduced by more than $1.25 billion. For law enforcement grants, this includes nearly a $146 million cut to the COPS Hiring Grants and a $10 million cut to the Community Policing Development/Training and Technical Assistance grant program. These figures do not include the millions of dollars that would be cut to support federal law enforcement officers who work closely with local law enforcement agencies to combat gun violence, drug trafficking including fentanyl, human trafficking and international gangs.
In addition to law enforcement grants, federal funding for community violence intervention would be cut by nearly $11 million and funding for comprehensive opioid, stimulant and substance abuse programs cut by nearly $98 million. The cuts would also slash funding from the Stop School Violence Act by nearly $30 million and reduce funding for mental health, drug, and veteran courts by $38.5 million. The Violence Against Women Prevention and Prosecution Programs would also be cut by nearly $146 million.
These proposed cuts to public safety grants could put many communities at risk of seeing higher rates of crime and violence in their communities and at greater risk of losses from natural disasters.
Disaster Mitigation
The proposed federal cuts to homeland security and the disaster mitigation assistance programs will also substantially impact local government's ability to build a more resilient infrastructure to reduce the risk of significant losses from increased natural disasters. This includes slashing the federal funding for firefighting assistance by $158 million, flood hazard mapping and the risk analysis program by $68 million and pre-disaster mitigation assistance by $52 million.
Additionally, federal funding for the various grant programs that are part of the State and Local Homeland Security Grant Program may be cut by nearly $115 million or more.
Workforce Development
While the vast majority of federal funding for workforce development and postsecondary education and training does not go directly to cities, city leaders serve as convenors of the broad workforce system that works to address the skills gaps and hiring demand in the sectors that drive their local economies.
A 22 percent cut to the Workforce Innovation and Opportunity Act, the Carl D. Perkins Career and Technical Education Act and the Adult Education and Family Literacy Act amounts to a cumulative reduction of $1.39 billion to the foundational federal programs that support our nation's workforce pipeline. With federal funding for workforce development having been cut nearly 40 percent over the last two decades, the impact of a 22 percent cut on these programs would make it exponentially more challenging for cities, towns and villages to meet the workforce hiring demands of essential industries including the increase in labor demands across all infrastructure sectors, which remain hard-to-fill.
Dive Deeper: Interactive Dashboard Shows Proposed Cuts
Use the interactive dashboard below to determine funding amounts for federal programs critical to local governments that will be affected by the proposed cuts.