Welcome to Women's History Month 2023! Each March, the National League of Cities collectively embarks on a monthlong celebration of women's history, magnifying and uplifting the phenomenal accomplishments and historical contributions made by women throughout the nation.
In honor and recognition of the incredible women leading our cities, towns, and villages, NLC is spotlighting six female members from each of our six constituency groups who are paving the way and empowering future generations of women in local government:
Chrelle Booker, Mayor Pro Tempore, Tryon, NC, and President, Women in Municipal Government (WIMG)
Aidee Nieves, City Council President, Bridgeport, CT, and President, Hispanic Elected Local Officials (HELO)
Dr. Aditi Srivastav Bussells, Councilwoman, City of Columbia, SC, and Member, Asian Pacific American Municipal Officials (APAMO)
Denise C. Mitchell, Mayor Pro Tem, City of College Park, MD, and 1st Vice President, National Black Caucus of Local Elected Officials (NBC-LEO)
Jennifer Adams, Vice Mayor, City of Tempe, AZ, and 2nd Vice President, LGBTQ+ Local Officials (LGBTQ+LO)
April Fournier, At-Large City Councilor, Portland, ME, and Member, Local Indigenous Leaders (LIL)
Get to know each of these phenomenal women leaders and learn more about their journey in public office.
Chrelle Booker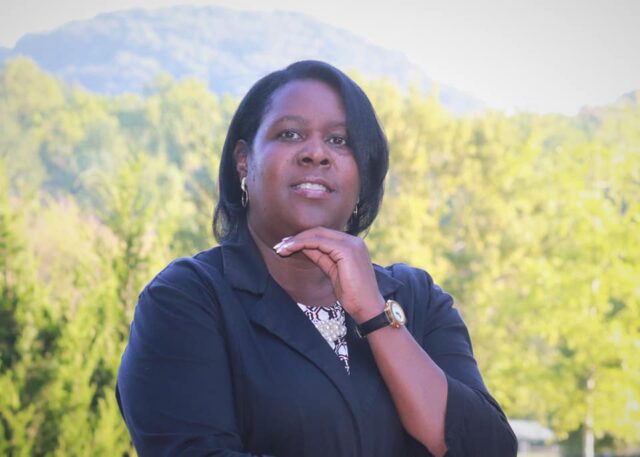 Chrelle Booker is the Mayor Pro Tempore for Tryon, NC, and currently serves as President of NLC's Women In Municipal Government constituency group. Booker is the 3rd WIMG President from North Carolina and the first woman of color from North Carolina to serve in this leadership position.
In 2017, Mayor Pro Tem Booker was appointed to the Town of Tryon Board of Commissioners. One month later, she ran for Commissioner, was elected, and began serving in that role. She was the only female elected to a municipal and county position in Polk County until November 2021. In Tryon's 138 years of incorporation, Booker is the only woman of color elected to the Tryon Town Council. Since the incorporation of Polk County, NC, in 1855, she is the only woman to hold the position of Mayor Pro Tempore.
As an active member of NLC, Mayor Pro Tempore Booker has held numerous leadership positions. She serves on the Information, Technology & Communications (ITC) committee, one of NLC's six Federal Advocacy committees that work to keep Congress and the Federal Agencies focused on issues that impact municipalities. As Chair of the ITC committee in 2022, she also served on the NLC Board of Directors. She was elected 2nd Vice President of WIMG in 2021 and became 1st Vice President in 2022 before assuming the Presidency for 2023. She also served on NLC's Legislative Action Committee and Small Cities Council in 2021 and 2022.
During 2021, Booker worked with NLC's Transportation and Infrastructure Services Committee to showcase the Town of Tryon's water and sewer infrastructure issues as part of the Ready-To-Rebuild projects presented to Congress and the Biden-Harris Administration.
As of 2020, Booker is a Selective Service System Local Board Member for Region II for a 20-year term. The role is closely connected with our nation's defense. She was nominated by the governor and appointed by the Director of the Selective Service System on behalf of the President of the United States.
In addition to her role as an elected official, Booker works full-time in television broadcasting as the station's internal-one-woman-legal department and is a licensed North Carolina Realtor.
Aidee Nieves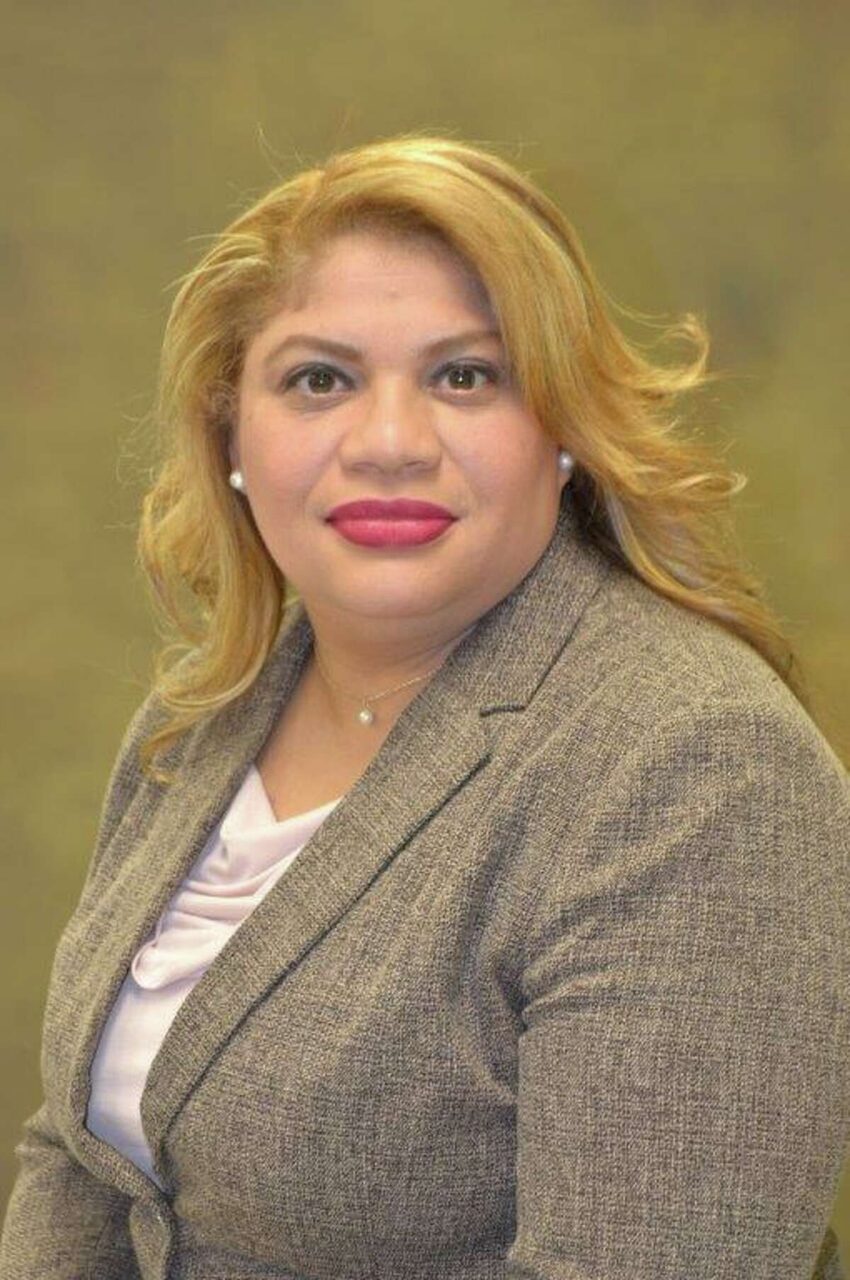 Aidee Nieves was elected as the Bridgeport City Council President in December 2017 after serving two years as a City Councilwoman representing the 137th District.
Reared in a Puerto Rican family in Bridgeport, Connecticut, she is a proud product of its public education system. In addition to being a loving wife and mother of three, Nieves is employed full-time at Grossman Solutions as a Community Organizer.
Her passion for the East Side and Bridgeport was instilled at an early age, watching her grandfather clean the front of his bodega – Maria's Grocery, on East Main Street. Commitment and pride were something her mother constantly repeated about making a difference. She has been committed to grassroots community organizing for over 20 years, beginning with her neighborhood Block Watch Association, expanding to the East Side Community Council, Coordinator of East Side Community Council Youth Corp, City of Bridgeport Citizens Union, and President of the East Side Neighborhood Revitalization Board.
Since taking office in 2015, Nieves has emerged as a strong contender and powerbroker in the local political arena. In December 2017, she was elected by her Council peers as the first "Puertorriqueña" City Council President in Bridgeport's history, an honor that was humbling for her and a glass ceiling-breaking moment for the Bridgeport community. She was re-elected to serve as City Council President in 2019 and again in 2021.
Nieves has made a life-long commitment to move her community forward, working to improve her constituents' quality of life – regardless of race, class, gender, or socio-economic status. In 2019 she was elected by her national peers as the 1st Vice President of the National League of Cities Hispanic Elected Local Officials (HELO) constituency group, representing the interests of Hispanic and Latino local elected officials nationwide. She became President of HELO in November 2022 and will serve a two-year term.
Mayor Pro Tem Denise Mitchell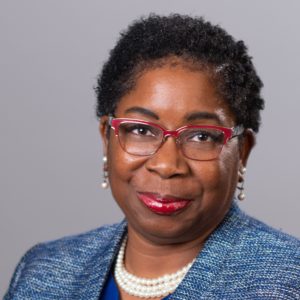 Mayor Pro Tem Denise Mitchell has been a thirty-five-year administrator and advocate for children having access to quality education. Mayor Pro Tem Mitchell has served as an Administrator and Trainer for several for-profit entities as well as working in Head Start and other non-profit organizations. She is the CEO of her own Education Consulting firm. Mitchell served on the City Council from 2009-2013 and as Mayor Pro Tem from 2013-2015. She represents District 4 in College Park.
Mitchell has represented the City of College Park in various leadership roles, including serving as the current President of the Maryland Municipal League and 1st Vice President of the NBC-LEO Board of Directors. Mitchell has also served on the Prince Georges County Municipal Association.
Mitchell and her family moved to College Park Woods in 1975. She began her service to the community as a member of the Board of Directors for the West College Park Civic Association. She is also a former member and Chair of the Education Advisory Committee. Mitchell received her Master of Arts Degree in Early Childhood Administration from The University of the District of Columbia and her Bachelor of Arts degree in Public Health Administration from Rutgers University.
Mitchell's theme as Mayor Pro Tem continues to be ONE College Park. It is her goal to provide transparency, serve with integrity and bring various stakeholders to the table to collaborate and implement that vision.
Jennifer Adams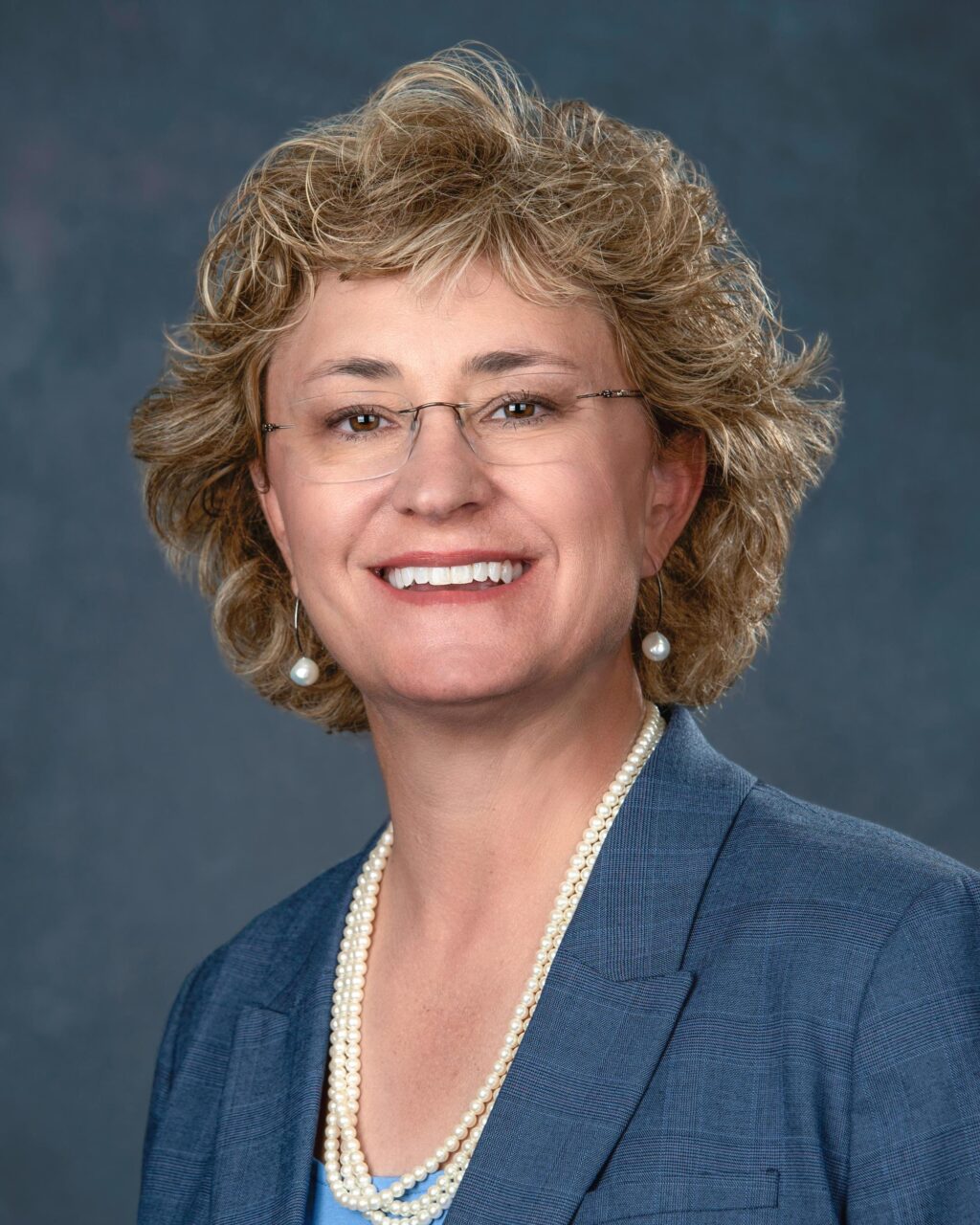 Jennifer Adams, a native of Nebraska, moved to Arizona in 1987. During her 29-year tenure as an employee for the City of Tempe, Adams worked in the Human Services, Public Works, and Internal Services divisions. During that time, Adams managed multi-million-dollar budgets and oversaw sizable teams of city employees. Due to her hard work and dedication, Adams became the president of Arizona's chapter of the American Public Works Association (APWA). She founded the national APWA Young Professionals Committee, was the chair of the national APWA Diversity Committee and served on the national APWA Sustainability Committee.
After retiring from the City of Tempe, Adams followed in her father's footsteps by running for (and winning) a seat on the Tempe City Council in 2018. Adams was re-elected in 2022 and was unanimously voted in as Vice Mayor by her fellow council members.
Of all the projects Adams has worked on so far, she is most proud of annexing a portion of the County Island in north Tempe for development and much-needed revitalization, leading the effort to build a new city recreation center for Tempe residents, and securing a large funding increase for the city's pavement restoration program to accelerate repairs of the city's aging neighborhood and arterial roadways. As the city's sustainability committee co-chair, Adams is also a driving force behind sustainability promotion. Retrofitting city buildings with sustainable products and equipment and advocating for green building codes for new city development projects are among her top projects in this area.
Adams serves on the National Board of Directors for the Democratic Municipal Officials Board and the National League of Cities LGBTQ+LO Board. Locally, she serves on the Board of Directors for the Tempe YMCA Board and the Tempe Tourism Board. She is also the Tempe representative on the Valley Metro Board of Directors, Valley Metro RPTA Board, and the Valley Metro Rail Board. She is the co-chair of the Tempe Sustainability and Livable Communities Committee and a member of the Kiwanis Club of Tempe.
Dr. Aditi Srivastav Bussells
Dr. Aditi Srivastav Bussells is a public health researcher who has dedicated her career to improving programs, systems, and policies that directly impact children's health and well-being. She specializes in adverse childhood experiences (also known as childhood trauma), risk behavior prevention, health communication, and community resilience.
Dr. Bussells has vast experience working with the government and non-profit sectors. As the Director of Research at the Children's Trust of South Carolina, she led the South Carolina Adverse Childhood Experiences Initiative and KIDS COUNT South Carolina. Through these initiatives, she helped communities across South Carolina build the capacity to make data-driven decisions that benefit the health and well-being of all kids.
Dr. Bussells has always been deeply involved in the community. She was a founding partner of Resilient Richland, a county-wide initiative focused on preventing childhood trauma through training, partnership, and community engagement. She also served on the City of Columbia's Complete Count Committee for the 2020 Census. She is a graduate of the 2021 class of Leadership Columbia and is currently a board member of Columbia Opportunity Resource.
Dr. Bussells ran for the at-large seat with the vision that Columbia can be a real destination for families to live, work, and play. By tackling the root cause of crime, bringing more family-supporting jobs to the city, and improving the city's infrastructure, Dr. Bussells believes that Columbia can be more prosperous, vibrant, and equitable. Her historic victory made her the first South Asian American woman elected to Columbia City Council, receiving the most votes out of any candidate in the 2021 city council election cycle.
Currently, Dr. Bussells works as a Senior Consultant on the federal health team at Deloitte. In this role, she works with various federal health agencies to optimize how they serve children and families. She also serves as Affiliate Faculty in the Department of Health Promotion, Education, and Behavior at the University of South Carolina, teaching undergraduate public health classes.
April Fournier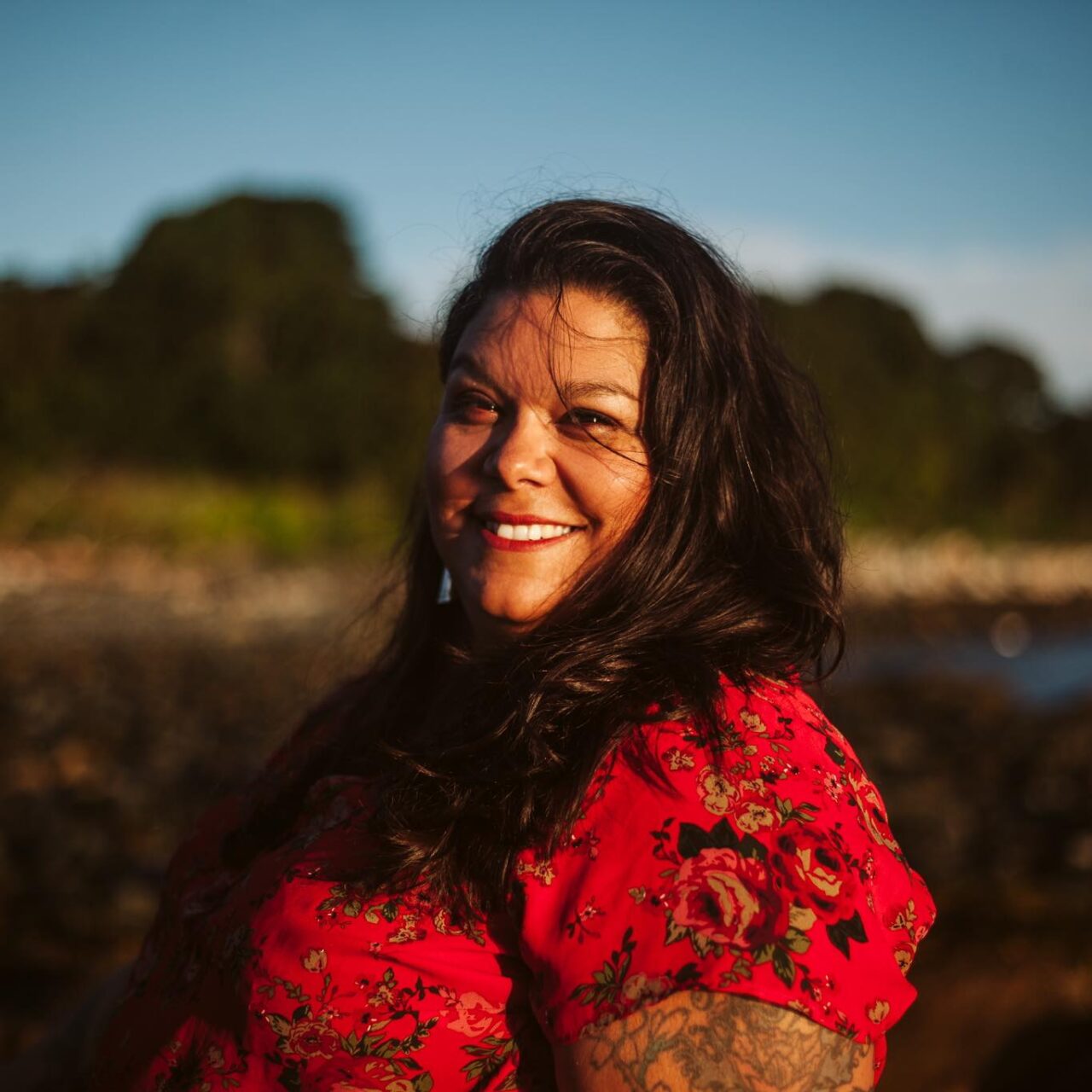 April Fournier was elected at-large councilor for the City of Portland, Maine, in 2020. She is the first Native woman to serve in this office. Fournier is also a member of the leaders' circle that has worked to establish NLC's newest constituency group, the Local Indigenous Leaders, which will launch at the Congressional City Conference (CCC) this year.
In addition to her city council leadership role, April (Navajo) is the National Program Manager for Advance Native Political Leadership. She supports the development and delivery of the Native Leadership Institute's Leadership Training Program and Native Data Fellowship.
April has extensive experience in community organizing, community leadership and development, coalition building, and training. April is the co-founder of the first all-Indigenous roller derby team and worked to leverage technology and community building to engage team members globally.
While this spotlight only features six women leaders in municipal government, NLC is inspired by the countless women leaders working relentlessly to advance our cities, towns, and villages across the country. We will continue celebrating their leadership, dedication, and efforts all month long.
You can view more Women's History Month member highlights by visiting the National League of Cities on Instagram, Twitter, LinkedIn, or Facebook and using the hashtag #NLCWHM.
Get Involved
Learn more about each of NLC's Constituency Groups and how to become a member. Membership is complimentary to local elected officials from NLC member cities.