Raleigh's Office of Strategy and Innovation may be new, but the city's innovation ecosystem has been developing for years. Over a decade ago, thought leaders and visionaries convened at the first Innovate Raleigh Summit under the leadership of then councilmember Mary-Ann Baldwin and Dr. Terri Lomax, Vice Chancellor for Research, Innovation, and Economic Development at NC State University.
Since then, attendees established more innovation-focused gathering spaces, an annual summit, and potential partnerships. The City of Raleigh developed specialized funding to support the innovation ecosystem through its Office of Economic Development until the pandemic brought everything to a near standstill in 2020. Fortunately, Baldwin, now Mayor, and City Manager Marchell Adams-David, fought to push this work forward as they felt it would help the city endure this time of uncertainty.
Under Mayor Baldwin and City Manager Adams-David's direction, Raleigh opened the Office of Strategy & Innovation in December 2021. The office is led by Dr. Heather McDougall, who works alongside three other colleagues, including Senior Innovation Strategist Dr. Cristina Leos. Both McDougall and Leos are social entrepreneurs, who noticed something unique about Raleigh. "We have proximity to a lot of interesting people and things," notes Leos. With nearby universities, Research Triangle Park (RTP), urban cores Durham and Chapel Hill, and rural counties contributing to the city's dynamism.
Though McDougall has worked on innovation in cities all over the world, she sees Raleigh as the most collaborative and welcoming community she's been a part of. "There's an optimistic, 'join us' spirit that exists here," says McDougall, "we want to infuse that into our work and really build a culture around it."
How Raleigh is Doing It
Part of this culture is diagnosing areas in which the city can improve. Leos oversees the office's Impact Partner Grant, a way by which the city provides upfront funding to organizations that help underrepresented innovators, entrepreneurs, and small businesses start, stay, and grow in Raleigh.
McDougall and Leos recognize that the process of disbursing these grant funds can be slow and obscure, however, and they hope to improve this through partnerships such as the City Inclusive Entrepreneurship Network (CIE). As a member of CIE, Raleigh works with program expert CivStart on the program's Working with Startups commitment, which aims to bring startups to the forefront of govtech (an area of innovation aimed at making the public sector more agile and development-oriented through technology).
According to McDougall, it's not that governments are not capable of innovation. It's just the process can seem daunting for city employees with much on their plate already. By joining CIE, the team hopes to get additional assistance, leveraging CivStart's network and the experiences of other cities within the CIE cohort as a support system to advance their goals.
CivStart helps cities like Raleigh identify civic challenges, such as complicated vendor payment processes, and develop tactics to pilot startup solutions to these challenges. The Office of Strategy & Innovation plans to take this even further by exploring a pitch day to solicit ideas, see multiple demos, and invite residents of the community to help evaluate those ideas. "At the end of it," says Leos, "we hope to have this richer set of possible solutions to move forward with, and we're excited by that."
In addition to CIE, Raleigh is partnering with various organizations, including the Chamber of Commerce, universities, and coworking spaces, to bring novel ideas to city projects, build out new trainings and capacity building for city staff, and identifying existing expertise within the local innovation ecosystem with whom the city can consult. Raleigh is also piloting the Black Wall Street Forward initiative, which aims to reframe the notion of black entrepreneurship in Raleigh and four other cities in North Carolina.
As Leos and McDougall think about the future, they want to make sure they don't lose sight of the work already being done within Raleigh. To them, city workers don't always get the recognition they deserve for their contributions.
"There's this lingering belief that governments need startups and social enterprises to generate new ideas because they're not capable of it," reflects McDougall. "Yet, COVID demonstrated that local governments do think outside the box; we've seen the transformation of things like sidewalks and zoning regulations to make things happen."
The trick is finding the right partnerships to unlock the possibilities that can come from within local government. For Raleigh, the CIE Working with Startups commitment would provide a solid foundation to allow these partnerships to gain persistent traction.
Key Takeaways
Break away from the routine. McDougall and Leos recommend leaving the office to get a better sense of what's out there and to foster new interactions. One of the benefits of CIE is that it provides additional avenues to learn from other cities.
Embrace the unknown by giving city employees the freedom and support to try new things. Instead of approaching a problem as going from A to B, encourage A to Q, then maybe J. In the end, you might end up with something unimaginable, which could be better than what was intended.
Map the process as a first step. Putting all steps of a process in one place is an incredibly effective starting point: especially with complex projects. Seeing the big picture and how different pieces interact can help illuminate new opportunity areas.
There is strength in numbers. Innovation takes a village, and one dedicated individual is not enough. Raleigh has learned that strong teams help mitigate against key person risk, so projects do not lose steam if one person moves to another position.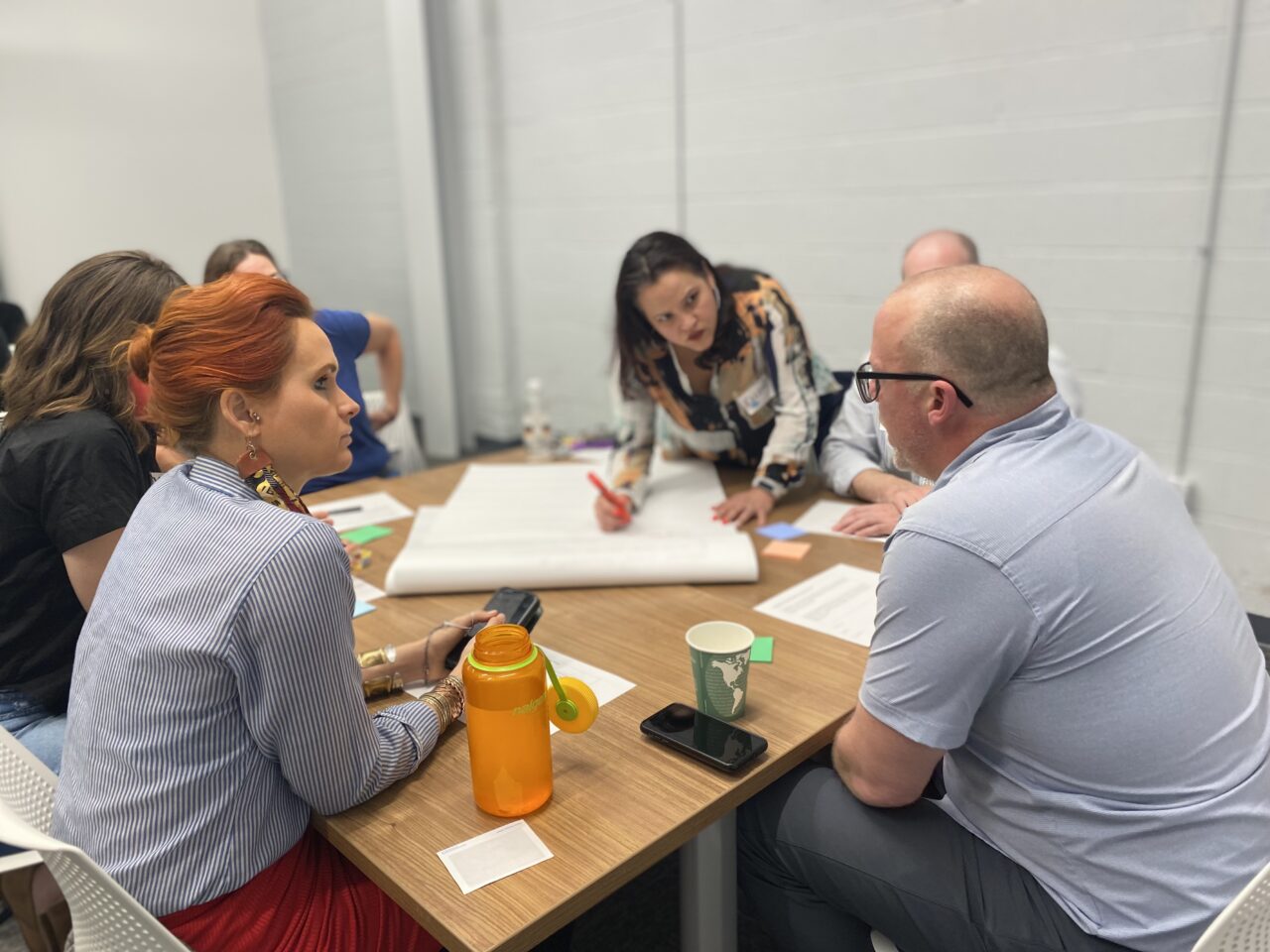 This blog is part of a series highlighting NLC's City Inclusive Entrepreneurship (CIE) Network. Cities in the network have committed to implementing new policies, programs and practices that increase economic opportunity for residents through small business ownership and entrepreneurship. In November 2022, Mayor Mary-Ann Baldwin of Raleigh, NC, committed to rethinking how the city solicits technology solutions for civic problems to attract more potential partnerships with startups and tech-based entrepreneurs.