This year, over 3,600 local elected officials, partners and municipal staff from 49 states, DC, and Puerto Rico traveled to Kansas City, MO for our first in-person City Summit since 2019. Attendees spent three days attending sessions on the most pressing issues facing America's cities, towns, and villages.
City leaders had the chance to connect in more than 40 workshops focused on the federal funding coming to communities through the Bipartisan Infrastructure Law and the American Rescue Plan as well as sessions specifically designed to address public safety, broadband equity, transportation, economic development, and much more. Check out some of our top moments from City Summit 2022!
Dr. Sanjay Gupta Encouraged Local Leaders to Prioritize Themselves & Their Residents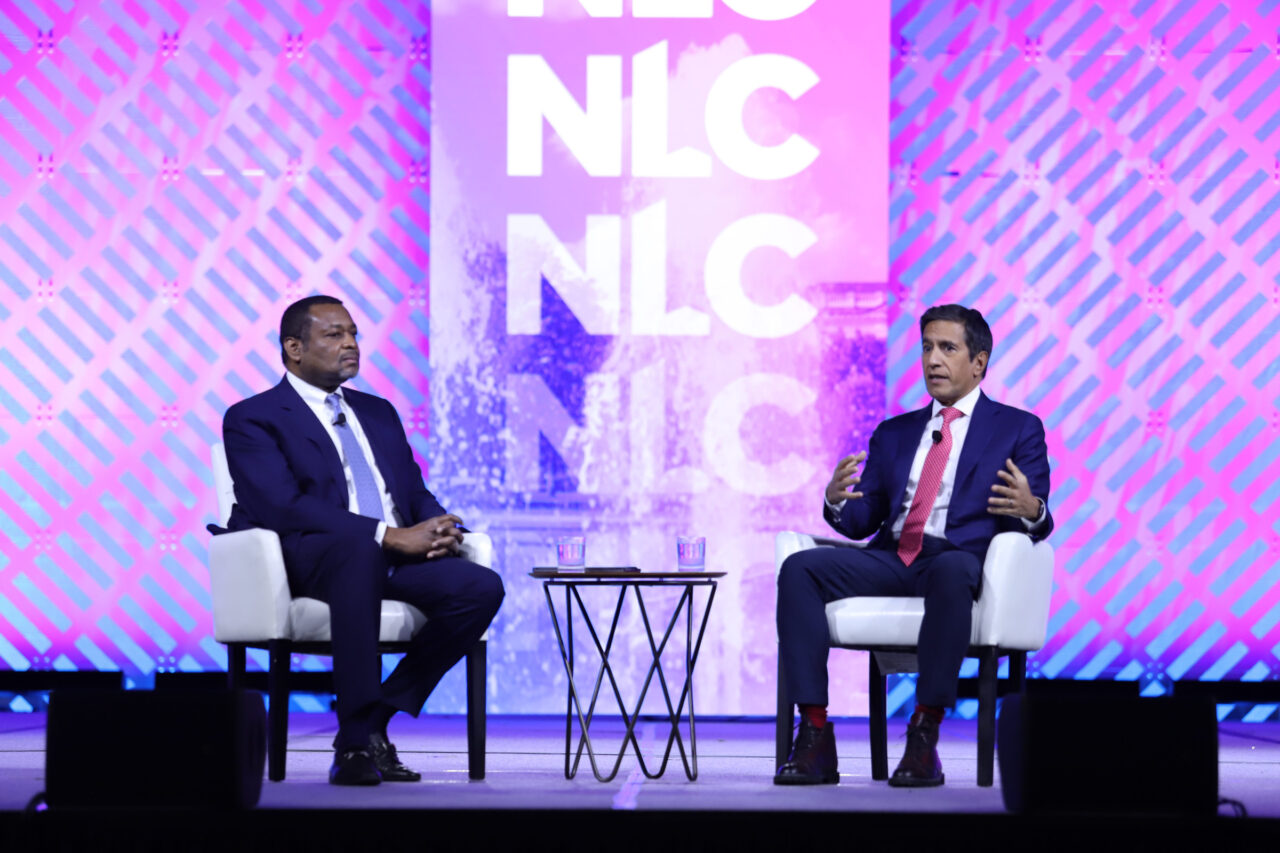 The nation has been experiencing a mental health crisis inside of a public health crisis and there is so much that local leaders can do about this, but they must also take care of themselves too. On Friday, November 18th, CNN Chief Medical Officer, Dr. Sanjay Gupta, sat down with Dr. Arthur Evans, American Psychological Association CEO, to discuss the importance of tackling our own personal mental health and within communities.
"Nobody wanted to go through what we've gone through the last few years. If you look historically throughout time – pandemics, war – nobody wanted it at the time, but usually, you have this period of renewal and growth afterward. It's been an opportunity to be reminded of what's important to people. I'm hopeful about the future." – Dr. Sanjay Gupta, Chief Medical Correspondent, CNN
"We have to have strategies for people for not just those with a diagnosis, but for all of those on the mental health continuum." – Dr. Arthur C. Evans, CEO, American Psychological Association
Cities Get to Work on Infrastructure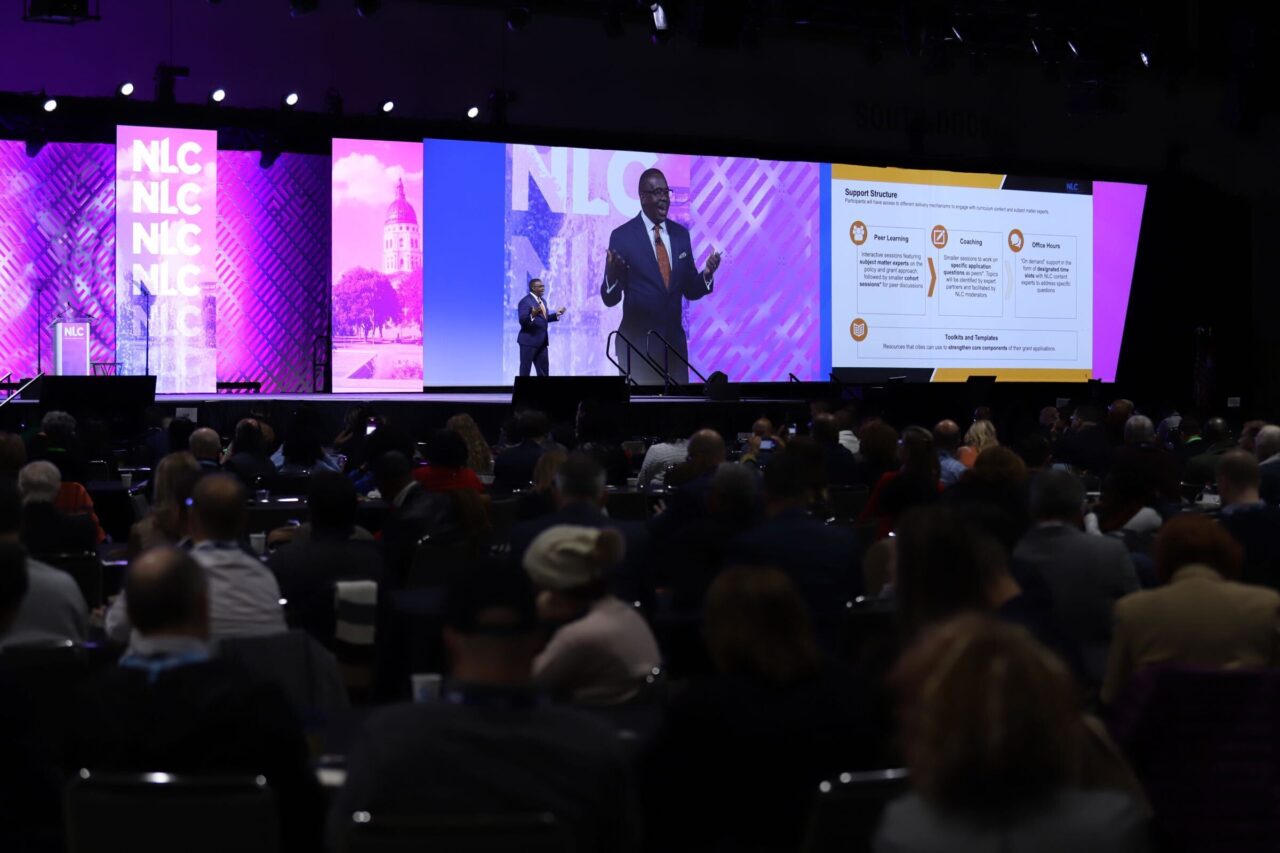 NLC celebrated with City Summit attendees the one-year anniversary of the passage of the Bipartisan Infrastructure Law, a $1.2 trillion investment in the future of local communities. With the historic funding, America's communities are finally in the position to make the types of upgrades and repairs desperately needed for communities.
Thanks to this historic investment, cities, towns & villages are making major improvements to transportation, water, energy and broadband systems in communities across the country. During our Solution Sessions, workshops and general sessions, local leaders learned about current programs and upcoming funding they can take advantage of for their communities.
"The significance of the American Rescue Plan Act – or ARPA, as we like to call it – and the Bipartisan Infrastructure Law that was signed into law one year ago this week cannot be overstated….These life-changing laws – crafted with your support – is ushering the change needed in all of our cities, towns and villages – because the funds in these laws are going directly to our communities. It shouldn't surprise anyone that America's local leaders are the ones who made this pivotal legislation possible. And now, America's local leaders are using these funds in hundreds of ways that are already changing lives – feeding the hungry, sheltering the homeless, serving our youth, and so much more." – Mayor Vince Williams, Union City, Georgia
During the Big Ideas on Infrastructure for Small Cities Workshop, led by Dr. Robert Blaine, Senior Executive and Director of NLC's Institute for Youth Education and Families, local leaders from communities with populations of 50,000 and below packed the room to learn about opportunities and challenges of the grant programs available under the Infrastructure Investment and Jobs Act (IIJA) and how to leverage the Local Infrastructure Hub.
"The Local Infrastructure Hub is a resource for communities to be able to engage with the trillion dollars available through the Bipartisan Infrastructure Law… these bootcamps are designed to be able to move communities and give them the support they need to compete for these infrastructure funds." – Dr. Blaine, NLC
NLC has produced over fifty infrastructure resources for local governments since that law was passed. And now the Local Infrastructure Hub is just the latest program we have to support cities in accessing and winning the competitive grants available through this law.
To sign up for the latest round of Infrastructure Bootcamps, city officials can submit an interest form online through December 9, 2022. Space is limited in the program, and preference will be given to early enrollees.
Local Leaders Explored and Learned from "America's Next Hot Destination"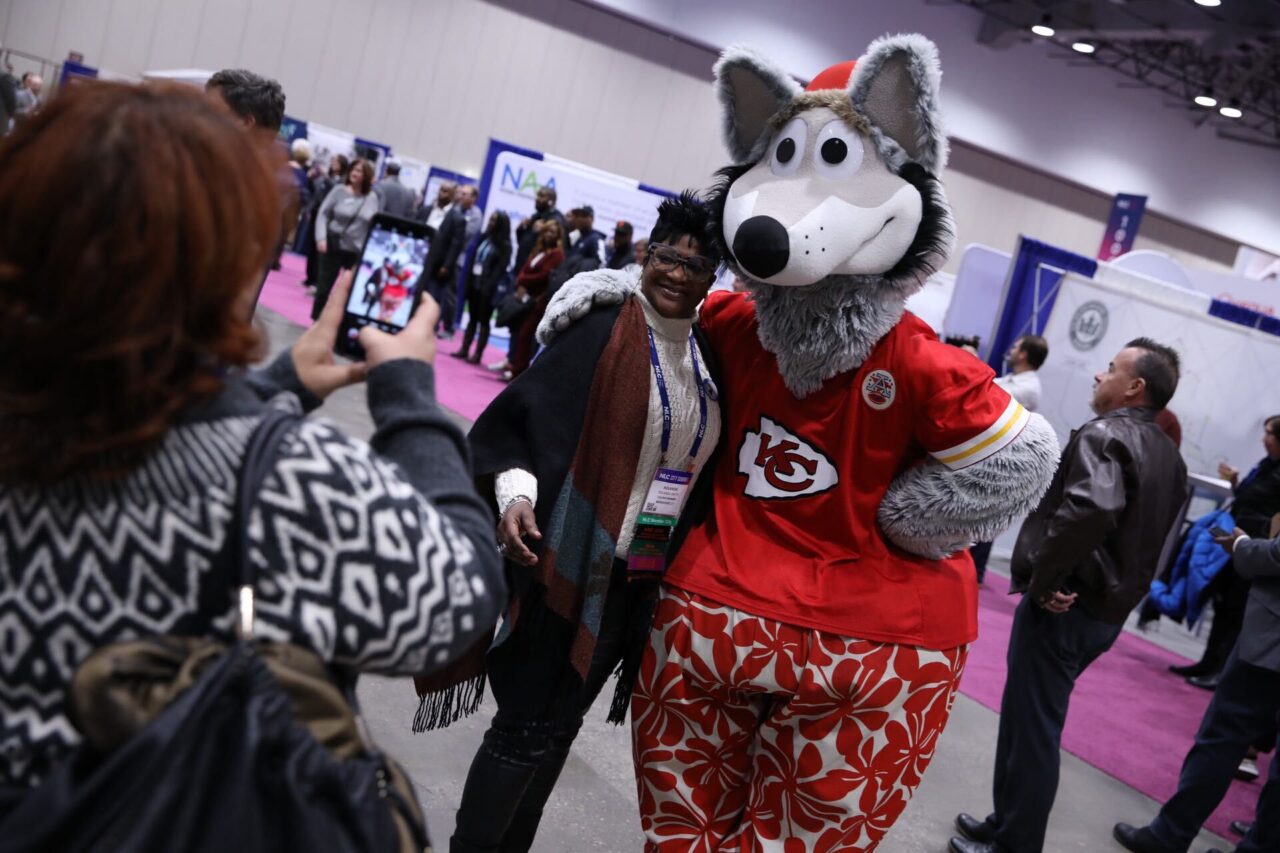 Attendees were not only able to sample some amazing barbeque and enjoy local musicians during City Summit, but they also participated in immersive experiences through mobile workshops that took them inside current projects in Kansas City. These workshops offered opportunities to learn and see first-hand major economic development projects underway or recently completed by our host.
One opportunity to learn from our host city was through a tour of a tiny home community that provides transitional housing for veterans experiencing houselessness along with comprehensive access to social services. Veteran's Community Project is a not-for-profit organization founded by and for veterans of the U.S. Armed Forces to fill the critical community support services gap. Their South Kansas City Campus is home to the Veteran Outreach Center with full-time staff dedicated to helping any veteran – regardless of discharge status and time in service – navigate services including those offered by the Department of Veterans Affairs, mental and physical health referrals, employment and financial counseling. Visiting VCP's facilities allowed City Summit attendees to learn about how they are impacting the lives of veterans in Kansas City and across the country.
Electing Mayor Victoria Woodards as President of The National League of Cities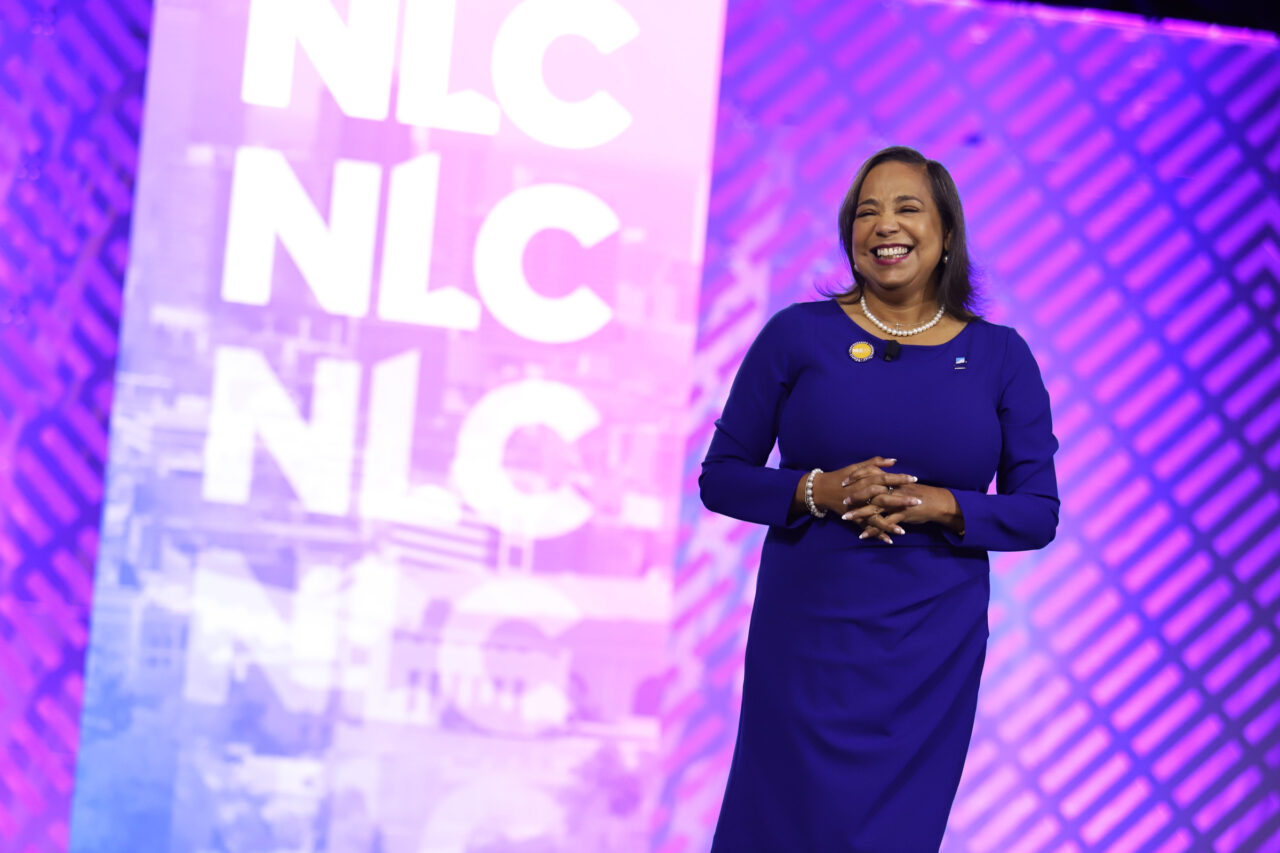 On Saturday, Victoria Woodards, mayor of Tacoma, WA, officially began her term as president of the National League of Cities. Her presidential platform focuses on the power of partnerships to take on two of our biggest challenges: housing and workforce.
According to the National Low Income Housing Coalition, there is a shortage of more than 7 MILLION affordable homes for our nation's 10.8 million extremely low-income families. During Mayor Woodards' presidency, NLC, in partnership with the American Planning Association, will host a series of regional convenings and a new national convention that will bring the public and private sectors together to talk about the housing challenges we face, so that we can finally get to a place where all of our residents have access to a safe and affordable place to call home. To stay up to date on this new initiative, click here.
The pandemic has put us in a place where 87% of America's small businesses are finding it hard to recruit and retain qualified employees. The same is true for local governments. During the pandemic, municipal employment shrunk at a rate 18 times larger than the private sector, and we still haven't recovered. A limited workforce is a problem for employers and government leaders, and it's on all of us to create a solution. During her year as NLC President, Mayor Woodards will be working with the Department of Labor to launch a series of community conversations, looking closely at the workforce and figuring out how WE as local leaders can meet the talent needs of our communities.
"This year, we're going to create possibilities – possibilities in which our residents have places to call home, high-quality jobs they're excited about, and so much more. Possibilities that enable our communities to grow and to thrive. Possibilities that enable our communities to dream bigger, imagine a brighter future, and then create it. And we are going to do it together." – Victoria Woodard, Mayor of Tacoma, WA
Putting Broadband Expansion Plans in Place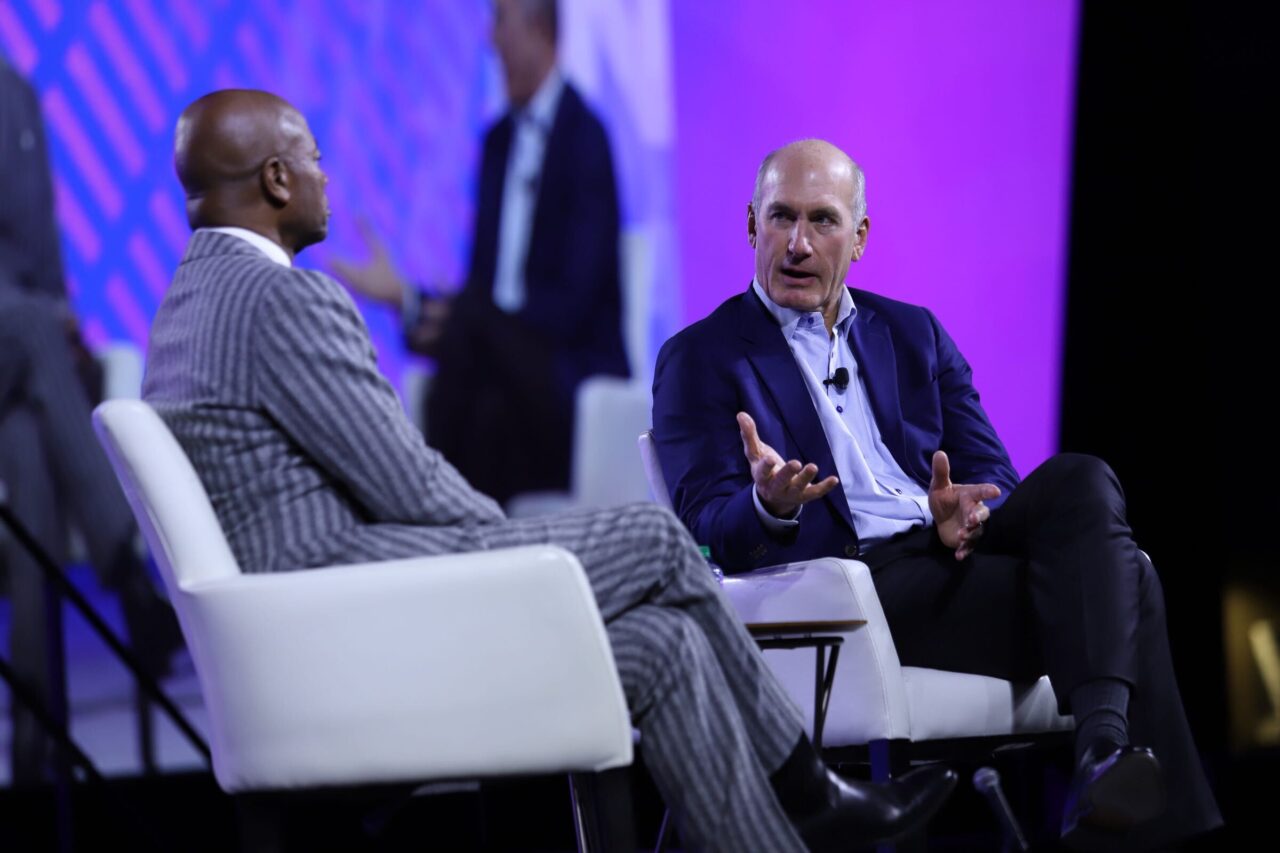 NLC CEO and Executive Director Clarence Anthony hosted a fireside chat with the CEO of AT&T, John Stankey, on one of the biggest issues in America today – broadband access. Anthony and Stankey discussed the impact of the pandemic, the increasingly digital world we live in today, and how AT&T and the private sector can help bridge the digital divide and expand access to broadband for everyone across the US.
"Each of your states are about to get in the middle of trying to get subsidized support back from the government… the best thing to do as a mayor is figure out what your needs are, who the constituents are that are shaping that policy, and figure out how to get the loudest voice in that constituency to share that policy." – John Stankey, CEO, AT&T
Conference attendees were also able to attend multiple workshops discussing how broadband is an essential infrastructure and engine for economic growth and mobility for communities across the country.
"Broadband data tells where you can build but equity data tells cities where they should build." – Richard Leadbeater, State/Provincial Government Industry Solutions Manager, Esri
"Oftentimes broadband is so integrated into our lives that it is helpful to imagine a scenario when your phone doesn't have internet, your home doesn't have internet… the internet provides everyday functions to our lives so now is the essential time to think about how digital equity can improve lives today and in the future and for us to consider the human impact." – Alejandro Roark, Consumer and Governmental Affairs Bureau Chief, Federal Communications Commission
Across the country, state preemptions are making it harder for cities and towns to support the delivery of enhanced — and affordable — broadband services for all residents. In response, many municipalities are exploring creative strategies for broadband expansion to low-income neighborhoods and communities of color that have historically lacked equitable access to high-speed internet and the opportunities it brings.
"Broadband went from a nice to have to a need to have." – Tony Minghine, Deputy Executive Director & COO of Michigan Municipal League
Leveraging Partnership Opportunities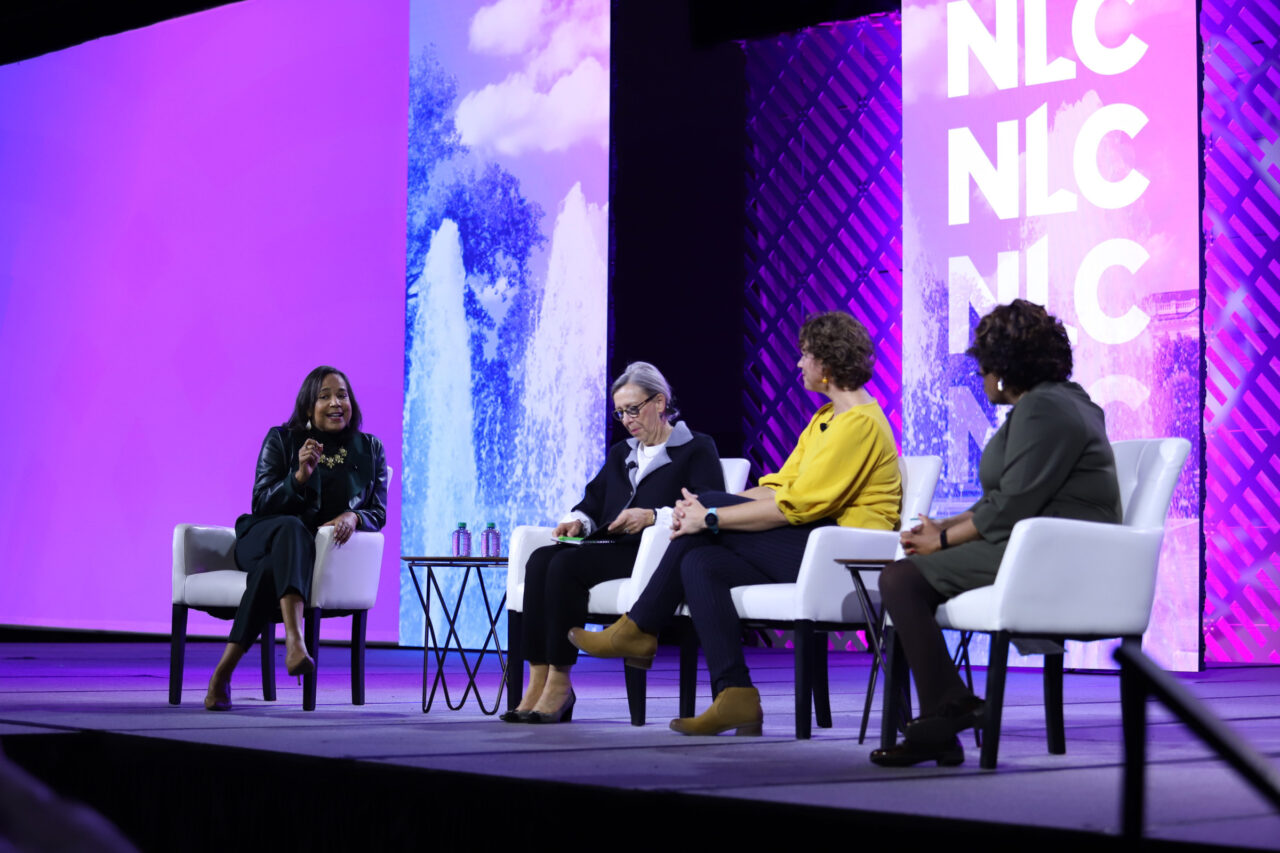 Attendees learned the power of partnerships through several workshops including a conversation with a panel of mayors facilitated by Victoria Woodards, mayor of Tacoma, Washington and NLC's newly elected President. In conversation with Sharon Weston Broome, Mayor-President, Baton Rouge, Louisiana; Emily Larson, Mayor, Duluth, Minnesota; and Cyndy Andrus, Mayor, Bozeman, Montana they discussed how partnerships drive high impact and opportunities in our communities.
"No matter where or how we serve, we have the power to help others see even greater possibilities than they may have imagined for themselves. And how do we do that? We invest in people. And we build partnerships. And when we bring people and partnerships together, the result can be endless possibilities." – Victoria Woodard, Mayor of Tacoma, WA
"When you have partnerships, you can move mountains on these issues that we deal with." – Sharon Weston Broome, Mayor and President, Baton Rouge, Louisiana
Keeping Local Leaders Safe
A more concerning trend that was also discussed at City Summit was the rise in attacks on public servants. A recent NLC study showed that 87% of local officials reported observing an increase in attacks on public officials in recent years.
NLC is doing its part to bridge the partisan divide by giving local elected officials the tools and strategies to de-escalate conversations. We also want to hear about your experience through the Incivility tracker.
City Summit attendees who attended our Keeping the Peace: De-Escalation Training for Local Officials workshop learned about de-escalation training — including what it is, why it is important and where to find it — and hear from cities from across the country that are using these strategies to keep policy disagreements from boiling over.
"De-escalation strategies are important for keeping officials safe as well as undermining disruptive anti-democracy behavior." – Theo Sitther, Director of Collaboration, Bridging Divides Initiative, Princeton University
Attendee Favorite: Nelly
Local leaders and municipal staff were treated to a performance from diamond-selling, multi-platinum, Grammy award-winning rap superstar, Nelly. After putting in the hard work at City Summit to learn how to better their communities, delegates were celebrated at a closing event, hosted by Kansas City.