A growing number of municipalities across the country have used American Rescue Plan Act (ARPA) funds to support equitable economic mobility via guaranteed income programs. These programs provide a steady predictable amount of cash monthly to recipients that allow them to spend the funds however they see fit. These efforts have allowed recipients to spend more on essentials like food, increase their capacity to pay unexpected bills, and increase their employment from part-time to full-time.
Guaranteed income programs alone however won't advance the long-term economic mobility of families unless they are coupled with programs that support investment in assets such as post-secondary education, home ownership, or small business development.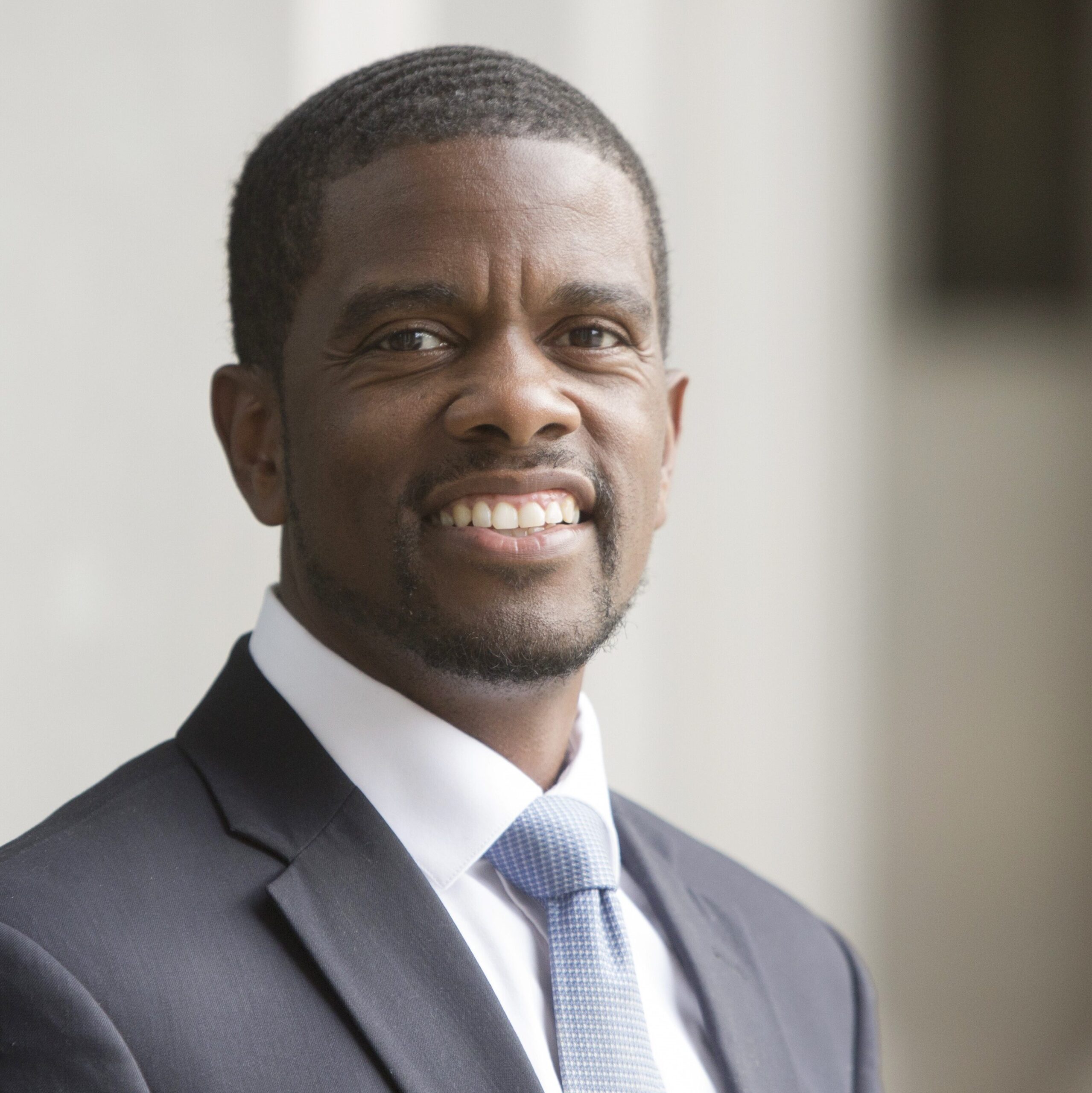 The City of Saint Paul, MN launched its first universal Children's Savings Account (CSA) program that starts at birth, CollegeBound Saint Paul, on January 1st, 2020. CSAs are long-term savings or investment accounts that provide incentives to help children, especially low-income children, build dedicated savings for postsecondary education. Soon after starting its CSA, the City conducted one of the first city-led Guaranteed Income programs in the country from November 2020-April 2022.
The National League of Cities (NLC) spoke with Mayor Melvin Carter of Saint Paul Minnesota, to learn more about the efforts he is leading to advance economic mobility through his city's new demonstration project CollegeBound Boost. The two-year demonstration will provide 333 low-income families enrolled in CollegeBound Saint Paul with $12,000 as part of the guaranteed income program and will also deposit $1,000 into their child's CollegeBound Saint Paul account.
Q: How is this demonstration advancing economic mobility and what challenges is it addressing?
The CollegeBound Boost demonstration combines $12,000 in income support with asset-building opportunities, a $1,000 deposit invested into the college savings accounts of Saint Paul infants and toddlers. The immediate goal of the guaranteed income pilot is simple: get cash to families in Saint Paul with no strings attached so they can buy the things they need like food, housing, and other essentials. Having this money to get to the end of the month unlocks a world of potential for families.
The additional income helps to relieve stress, which can improve mental health outcomes and relationships between family members. It provides a cushion that can allow people to take risks they wouldn't be able to otherwise: taking time off their current job to interview for a better position and complete training that allows them to advance in their career. When children from low- or moderate-income families have a children's savings account (CSA), they can visualize their future selves going to college and see the path to get there.
In short, guaranteed income helps families open opportunities to get through the day and college savings accounts provide tangible hope for a child's future.
Q: What outcomes will you be looking for from CollegeBound Boost?
The outcomes that CollegeBound Boost hopes to explore include an array of child and parent wellness metrics. Our expected outcomes are tied to both the quarterly CSA deposits that will total $1,000 per family and to the Guaranteed Income which will total $12,000 per family. The key questions we'll work to assess is if the CSA deposits impact:
CSA assets and savings behavior?
Parent educational expectations for their children?
Parent financial literacy and capability?
Parent-reported child social and emotional development?
And will the combination of Guaranteed Income and CSA deposits:
Increase savings in the CSA beyond just the quarterly deposits?
Contribute to long-term financial, mental, and physical health?
Allow for families to save for the future while meeting the needs of today?
Through our CollegeBound Saint Paul and People's Prosperity Guaranteed Income programs, we have heard firsthand the impact of a City CSA account and Guaranteed Income:
The Guaranteed Income was described by families as a "life raft" and like "a brighter pathway opened up for my kids".
While most of the payments were spent on immediate needs like rent, groceries, gas, bills, and baby supplies, some of the funds were spent on long-term goals and experiences for their families. Families told us "I was able to do a training program to learn software coding and find a new job with that new skill" and "They don't think they're getting anything [for Christmas]. I can't wait to see their faces"​.
CollegeBound has also challenged thousands of families in Saint Paul to start thinking about their baby's future and how to meet their goals, while helping establish within families a "Collegebound" identity for their children.
Q: Is there one piece of advice for your peers across the country who are thinking about advancing economic mobility by creating a program like College Bound St. Paul or CollegeBound Boost?
I would offer three pieces of advice:
Narrative change is important. Changing the narrative is critical given the vast array of tropes that permeate the cash policy space. It is for this reason that the City of Saint Paul partnered with Springboard for the Arts to partner with five artists and culture bearers to create public projects that demonstrate the root causes that lead to the need for guaranteed income, and the impact of guaranteed income on the families and communities that are supported by it.
Community engagement in design and practice matters. Ensure that community engagement is prioritized in designing and implementing programs that advance economic mobility through 1) convening cross-sector stakeholders to contribute to the design and implementation as well as the development of desired/intended outcomes and, 2) developing principles of engagement that are followed through design, implementation, and launch.
This is why we had a 50-member college savings account taskforce and a guaranteed income circle of advisors to ground, pressure test, and envision how our economic mobility policies would work in practice.
Embed equity in design and implementation. Ensure equity solutions are embedded in the development of these types of programs – one way that we have been able to do that is using the targeted universalism approach which says that within the universal structure of a program, tailored strategies should be developed around race, ethnicity, language, geography, gender, socio-economic status, family composition, and other identity markers to reach all families.
A couple of examples of ways that CollegeBound Boost has been able to do this are 1) providing an equity bonus into the accounts of children from historically under-resourced communities and 2) ensuring all of the content on the program website and program materials are translated into the 5 major languages in the city.
Q: Given your commitment to economic mobility and the innovative initiatives coming from the city what's next?
In Saint Paul, we define equity as 'ownership and participation in decision-making and the economy.' As we think about what's next, there are two areas where Saint Paul will advance equity in our economic mobility strategies:
Too often, wealth building is centered on the individual, but what happens when they leave the low-wealth community they are living in? The community does not benefit from the flight of the individual's wealth. Cities should seriously consider regenerative economic approaches that ground community wealth in the community, such as community land trusts, worker ownership, community ownership of commercial spaces, and more. Saint Paul will advance these regenerative, community wealth-building approaches in the coming months and years.
There is even more work to be done to redress the loss of intergenerational wealth in communities due to government action. I was born and raised in the historically Black neighborhood of Rondo in Saint Paul, which was destroyed by the construction of interstate 94, resulting in at least $157 million of lost wealth for the Rondo community.
Advancing economic strategies to support families impacted by historic government action, whether that is homeownership mortgage assistance, access to education, or land ownership strategies are critical to building community wealth.
Whether it is the historic Rondo neighborhood or the West Side Flats in Saint Paul, displacement is deeply embedded in the history of American cities all across the country and it is time to address the loss of intergenerational wealth, particularly driven by government action.
Connect with Us
Sign up for the Economic Mobility Peer Network to connect with other cities and hear from leading experts on topics designed to help cities boost residents' economic mobility using strategies grounded in equity.