Amidst "The Great Reshuffle / Great Resignation" in the wake of the COVID-19 pandemic, city leaders need to take a multi-pronged approach to keep current employees and attract the next generation of public sector workers.
According to a 2021 MissionSquare Research Institute survey, 52% of state and local government workers are considering leaving their organization – to change jobs, retire, or leave the workforce entirely. Those considering changing jobs are more likely to be under the age of 40 and African American – demographics already underrepresented in the public sector.
When employees do leave, HR directors are left with the challenge of filling these positions, a task that has only become more difficult in recent years. In a 2022 survey of HR directors, 65% identified positions such as nursing, engineering, policing, skilled trades, dispatch and IT as hard to fill. In 2015, fewer than 10% of HR directors surveyed had reported most of these positions as hard to fill.
In these challenging times, here are three areas city leaders should focus on to boost employee recruitment and retention:
Compensation and benefits: State and local government employees' top recommendations for improving employee retention are to increase salaries and offer bonuses. Consider how you can increase compensation, whether utilizing recent federal funds and increased tax and fee revenues, repurposing existing funds, or pursuing other options. When increasing wage compensation is not feasible, work on improving other benefits that matter to your employees, such as retirement and health care benefits, flexible scheduling and remote work, and financial wellness education, or implementing targeted incentives where your organization's needs are the greatest.
Employee health, wellbeing, and morale: After more than two years of the COVID-19 pandemic, employees are feeling stressed, burned out/fatigued, and anxious while at work. To improve morale and productivity, provide emotional support (e.g., respect, acknowledgment, encouragement) or employee recognition events. To help employees thrive physically and mentally, offer and promote resources such as Employee Assistance Programs and gym membership reimbursements.
Professional development and succession planning: While 55% of public sector employers surveyed hired more staff in 2021, resignations and retirements are at a 20-year high. Prioritize training, mentoring, and job rotation opportunities to develop talent and leadership potential throughout the organization, to preserve institutional knowledge, and to maximize retention of remaining staff. Foster an inclusive and welcoming environment for all identities, a factor that 77% of local government fellowship applicants report is a 'very important' consideration in their next workplace.
Learn More
Join MissionSquare Research Institute and NLC for a webinar on Thursday, August 25th at 2 pm ET to hear more about promising practices to help local government employers of all sizes maintain a competitive advantage in their quest to attract and retain a talented workforce.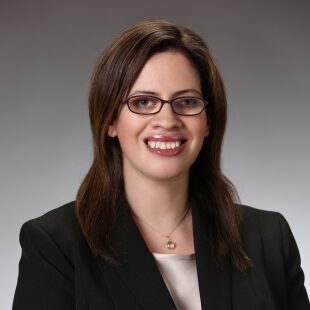 About the Author:
Dr. Rivka Liss-Levinson is Senior Research Manager at MissionSquare Research Institute.