America's communities know that transportation and development go together and investing in one can lead to the other. Transit-oriented development (TOD) is a well-known strategy for planning and design to develop areas around public transit stops. Often, TOD results in compact, mixed-use, pedestrian- and bicycle-friendly areas by clustering jobs, housing, services, and amenities together around public transit stations.
Grants for Communities
Since 2015, the Federal Transit Authority (FTA) has provided funding to support communities doing TOD through the FTA Pilot Program for Transit-Oriented Development on an annual basis. This program supports the FTA's mission to improve public transportation in communities across the nation. Since its inception, the program has received a $10M appropriation annually to advance transit-oriented development planning. Most recently, in 2021, FTA announced the selection of 20 projects, in 12 states, for a grant award, while in 2020, 9 projects were awarded funding in 7 states.
The Bipartisan Infrastructure Law (BIL), passed in November of 2021, has provided an important increase in funding for this program as it successfully expanded the program capacity by $18.9 million dollars, or 38%, over five years. Importantly, this year's program funding will be increased to $13 million dollars and both state and local government authorities are eligible to apply for these available funds.
These grants will help local governments and other organizations plan for transportation projects that aim to connect communities to transit, economic opportunity and affordable housing by planning for TOD in ways that meet the community needs.
Eligible Projects for Support
The FTA Pilot Program for TOD makes grants available to assist in financing comprehensive or site-specific planning associated with projects that seek to:
Enhance economic development, ridership, and other goals established during the project development and engineering processes
Facilitate multimodal connectivity and accessibility
Increase access to transit hubs for pedestrian and bicycle traffic
Enable mixed-use development
Identify infrastructure needs associated with the eligible project
Include private sector participation
Cities Using TOD Today
Many fixed transit systems use TOD today in different ways. Below are examples of previous projects that were awarded program funding:
More examples are available here in an interactive GIS dashboard showing all previously awarded projects.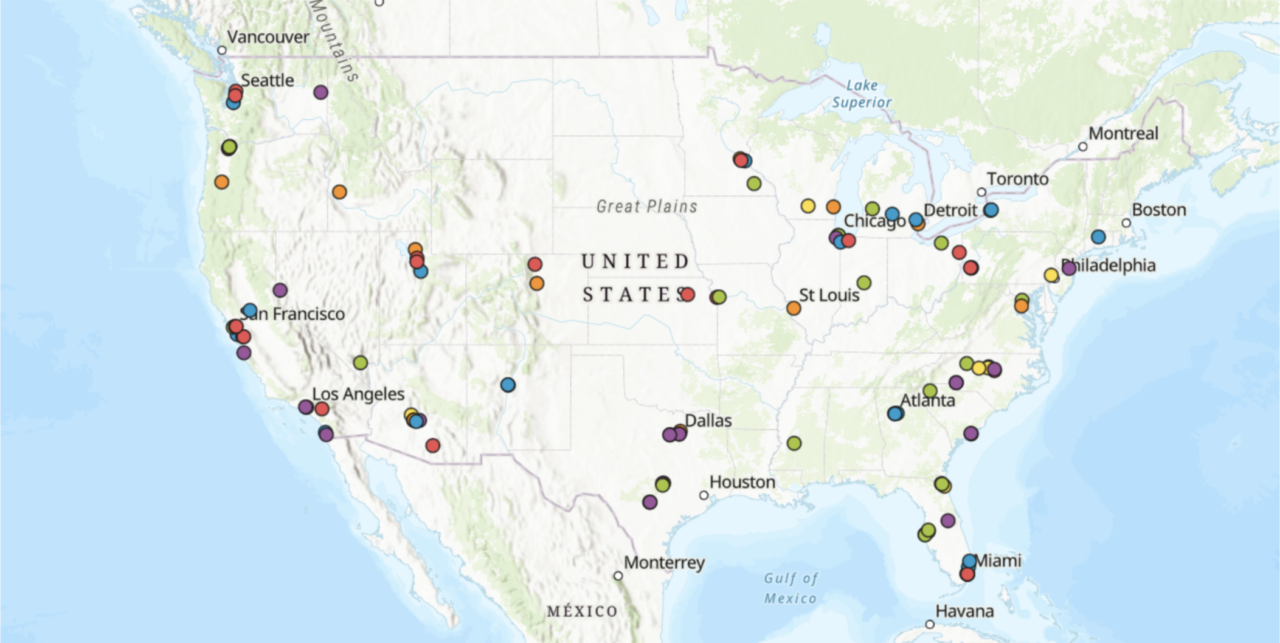 Getting Ready
The notice of funding opportunity for the 2022 program grants is expected to be released this Spring. Local governments can begin to prepare for this opportunity through the steps below.
Talk to Your Transit Provider
The TOD grants provide a unique opportunity to receive funding for TOD planning in local communities under the project eligibility requirements listed above. Request a meeting with your transit agency to discuss their considerations for federal grants and whether they considered the FTA's TOD grant program.
Work Together to Identify Projects
When applying for the TOD grants, local leaders will want to identify the projects that aim to increase connectivity and provide multi-use transportation options in locations that lack these opportunities. Keep in mind that this program now permits eligible funding for site-specific as well as comprehensive TOD planning. Additionally, consider how the proposed project may support the administration's Justice40 equity initiative by identifying how the project may address any underserved or disadvantaged populations.
Reach Out to Key Stakeholders
When writing a strong grant application, local leaders can begin by identifying key stakeholders who will need to be involved in the deployment of TOD grant funds. Key stakeholders may include metropolitan planning organization or council of governments, departments of transportation, planning and/or sustainability, engineers, community groups or regional organizations. With TOD grants, allowing for private section participation is helpful as you work through the application. Additionally, smaller cities or towns may want to consider partnering with neighboring communities and sharing the administrative or technical duties to the grant application and deployment process.
Key Resources