Key Highlights: National League of Cities (NLC) and the national nonprofit Healthy Babies Bright Futures convened local and state leaders to discuss strategies that equitably reduce exposures that harm the developing brain while providing climate adaptation co-benefits.
The first three years of life are the 'brick and mortar' of brain development and set the foundation for lifetime learning abilities. During this time, a child develops neural connections at the incredible rate of 1 million per second. Whether or not these connections thrive or weaken creates what the Harvard University Center on the Developing Child calls "the architecture" of a child's brain – a foundation with lasting impacts on his or her future.
Disturbing the architecture of the brain has life-long implications, such as diagnosed diseases like autism to less clearly defined disorders like attention deficit hyperactivity disorders (ADHD), and more subtle challenges like learning disabilities and sensory deficits.
Many Don't Realize that One in Six Children in the United States Suffers From a Neurodevelopmental Disability
Exposures to chemicals that harm the brain are not the sole cause for these lifelong learning and developmental delays, but they are among the most preventable. Local leaders can help by creating promising practices, policies, and programs that assist parents and the community in supporting the healthy development of young children.
As part of EcoAmerica's 2022 Health Summit, the National League of Cities (NLC) and the national nonprofit Healthy Babies Bright Futures convened local and state leaders to discuss strategies that equitably reduce exposures that harm the developing brain while providing climate adaptation co-benefits.
"This is something we've been talking about at NLC and really thinking about how we can create equitable outcomes and focusing on underinvested, disinvested, and communities that are vulnerable," said Dr. Robert Blaine, Director of NLC's Youth, Education, and Family Institute and conversation moderator.
Connect with Us
NLC's Early Childhood Success program works with city leaders to place young children and families at the center of local policies, practices, and programs. They have established a network of key stakeholders to support greater investments in PN-3 at the community, state, and national levels. Working with local elected officials, their senior staff, and their community partners in implementing effective prenatal-to-age 3 strategies.
The Three Panelists Shared "Pearls" to Spark Ideas for Local Action
"The Bipartisan Infrastructure Law has historic financial provisions to rebuild American infrastructure, expand access to clean water, and invest in communities that have too often been left behind," said Dr. Linda Rudolph, Senior Advisor on Climate, Health, and Equity for the Public Health Institute and for the Medical Society Consortium on Climate and Health. "Each of these investments impacts our health. It's absolutely essential to make the health connections to enable the transformative climate actions we need. One way to start is to put together the expertise of health professionals and community members to tell the stories of what's happening to people to help understand the connections to climate and systems where we have huge opportunities to create climate resilience and promote health for today's communities and tomorrow's children."
In tandem with community-led and citywide initiatives, Providence city staff were determined to lead by example in city-owned schools and facilities. They embarked on an internal audit to determine what actions the city could take to reduce neurotoxic pollution and foster healthy green spaces. Providence City Council passed a resolution in support of environmentally preferable purchasing in January 2021.
This set the stage for two decisions.
The first was to initiate environmentally preferable purchases—including products with fewer to no neurotoxic ingredients—citywide for office and cleaning supplies. The second was to review the integration of Providence's chemical reduction strategies and their community-centered Climate Justice Plan into key strategic planning documents like the Comprehensive Plan and Providence's code of ordinances.
"It's still challenging to integrate information about the why and how to reduce neurotoxic exposures as part of our climate justice work, "acknowledged Emily Koo, Providence's Director of Sustainability. "This is an area where we could really use some support."
Mayor Emily Larson and her team in Duluth made the decision to embed health, equity, and justice in all aspects of Duluth's planning. "For each person that talks to me, I ask them to tell me why their issue matters to them—at a personal level. Once I've heard a story, I can share it with the county commissioner or the health department or the purchasing department to drive healthier solutions for all."
Q: How can we continue to build the connections between healthy brain development, climate, and justice—especially when the silos we encounter along the way can sometimes be the size of a single cubicle?
Mayor Larson encourages us all to simply "try it." To be brave and courageous. And to reach out to allies in this essential work, including the National League of Cities (NLC) and Healthy Babies Bright Futures (HBBF).
"Our work at the Institute for Youth, Education, and Family Centers on racial equity, economic empowerment, high quality education, equal justice, and strong health outcomes—irrespective of zip code. This aligns with HBBF's initiatives to equitably promote health and climate actions that protect brain development and is a continuation of our collective work for tomorrow's children," said Dr. Blaine.
Take Action
HBBF's Bright Cities program provides grants up to $35,000 to city governments and community-based partners to equitably reduce their community's exposures to neurotoxic chemicals that interfere with all babies' brain development. Cities have worked to mitigate air pollution, trained childcare providers and parents to reduce toxic exposures at childcare centers, reduced pesticide use on municipal and residential properties, and more.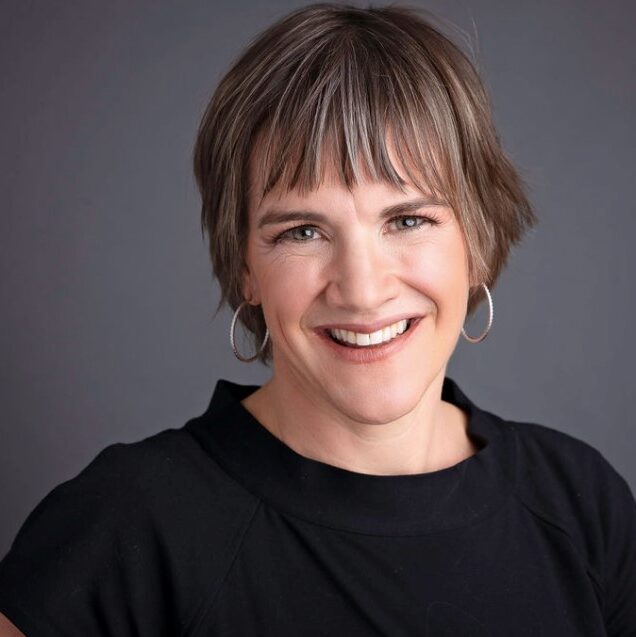 About the Author:
Kyra Naumoff Shields, PhD, Healthy Babies Bright Futures, Bright Cities Program Director.