April brings a month of opportunities for city leaders to raise awareness to many topics that affect young children and families. From the Week of the Young Child to Black Maternal Health Week, and Earth Day, there is no shortage of opportunities for city leaders to give voice to these important matters and the direct impact they have on residents in their community.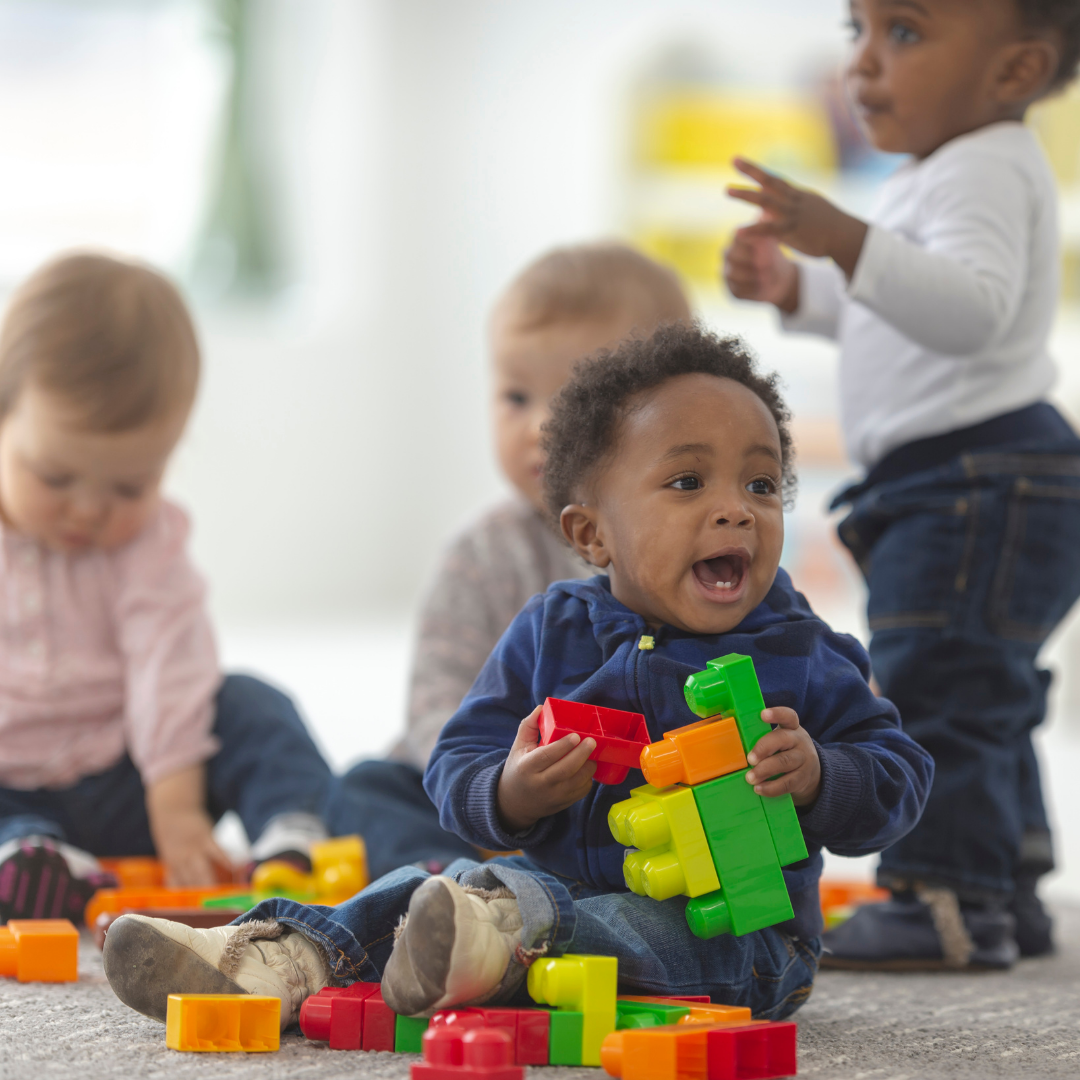 City leaders are on the front lines tackling these matters head-on partnering with diverse stakeholders to create or strengthen local systems to keep residents safe and promote well-being. The National League of Cities (NLC) continually highlights best practices and ways city leaders across the country are using their voice to raise awareness and drive action to improve outcomes for young children and families.
Week of the Young Child (WOYC)
Observed in the first or second week of April, WOYC is a national celebration that brings public attention to the needs of young children and their families and recognizes early childhood programs and services that meet those needs. The National League of Cities' Institute of Youth, Education, and Families (YEF Institute) recognizes the critical role municipal leaders have and will continue to play in improving the lives of young children and their families. To build resilience, there is a growing number of municipalities with dedicated early childhood municipal staff whose role is to oversee city-led early childhood initiatives and represent the city in collaboration for early childhood success. Through our technical assistance, the YEF Institute offers support and guidance to cities as they implement solutions that support families with young children. Learn more about what's available and what cities are doing.
Cities in Action: Supporting Young Children and Families
Sommerville, MA: Celebrates "week of the young child" inviting Somerville children to draw a picture answering questions posed by the mayor.
Seattle, WA: The Department of Education and Early Learning awarded nearly $3 million to childcare workers in appreciation of their services to Seattle families throughout the COVID-19 Pandemic.
Black Maternal Health Week (BMHW)
In 2021 the White House officially proclaimed April 11-17, as Black Maternal Health Week. BMHW provides an opportunity for local leaders to amplify community-driven policy, research and care solutions that center the voices of Black women, families, and stakeholders. The theme for this years BMHW is "Building for Liberation: Centering Black Mamas, Black Families and Black Systems of Care". On April 14, the National League of Cities will host its second Government in Action, Fireside Chat webinar, bringing together state and local government leaders from the State of Ohio to discuss how they are working to reduce maternal mortality and morbidity rates, improving outcomes, and advancing equity for future generations.
Cities in Action: Supporting Maternal and Child Health
Akron, OH: Collective impact collaborative to reduce the alarming rate at which babies die before their first birthday in Akron.
Washington, DC: Councilmember Christina Henderson, introduced the Maternal Health Resource and Access Act of 2021.
Earth Day
Held every year on the 22nd of April, Earth Day serves as a conscious reminder of how fragile our planet is, and the impact climate has on our health and well-being. This years' theme for Earth Day is Invest in Our Planet. Investing in our planet also means investing in the environmental health of our people and communities. Increasingly common environmental exposures worsened by climate change are associated with serious adverse pregnancy outcomes across the US. Vulnerable populations, including pregnant women and young children are at greater risk of harm from environment toxins which are worsened by climate change. Many US cities are leading by example to ensure that all children and families—regardless of their zip code—have the healthiest start. On March 30, NLC in partnership with Healthy Babies Bright Futures hosted a roundtable discussion on environmental factors and the impact on children's ability to grow and thrive in their communities.
Cities in Action: Supporting Child and Environmental Health
Watsonville, CA: Holds an annual Watsonville Earth Day-Day of the Child festival to bring knowledge, resources, and cultural inspiration to its residents.
Flint, MI: Working with new and expectant parents to learn about lead remediation.
Take Action
Cities are the hubs of innovation. As you continue to act locally to build resilience and sustainability, share your story how your aligning efforts with key stakeholders, to impact outcomes for children and families!
Utilize NLC's Prenatal-to-Age 3 (PN-3) Champion Toolkit for information on communication the benefits of early investments, elevating local actions, and steps to strengthen a PN-3 agenda.