As we celebrate the 50-year anniversary of the Week of the Young Child, the National League of Cities' Institute of Youth, Education, and Families (YEF Institute) wants to take a moment to reflect on the critical role municipal leaders have and will continue to play in improving the lives of young children and their families.
Over the past year, the coronavirus pandemic has shed light upon the challenges facing those who care for young children. With schools and childcare centers closed, primary caregivers have struggled to balance the responsibilities of raising children with the demands of work; childcare providers fought to preserve their businesses; and cities faced the unenviable challenge of how to protect local economies. Despite the array of competing priorities, local leaders rose to the occasion and found new ways to address the needs of families with young children in their communities. The City of Sacramento established free childcare for essential workers. The City of Portland, OR allocated more than $22 million to provide direct assistance to families and the City of Austin, TX directed more than $1 million to a childcare support fund. These are only a few examples of cities all over the country who have prioritized the well-being of children and families during this crisis.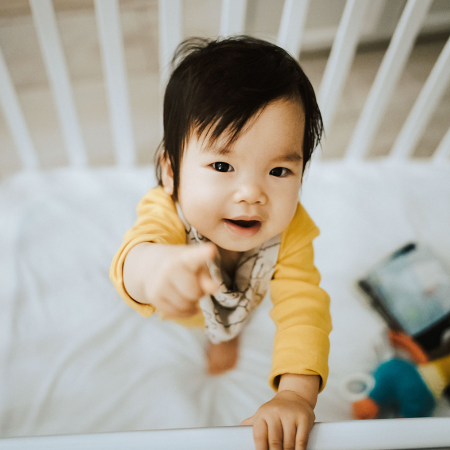 It is not just during times of crisis that city leaders have stepped in to support early childhood in their communities. For more than 20 years, the YEF Institute has partnered with cities to advance strong local agendas for young children. We have seen a growing number of cities establish offices of early childhood whose role has not only been to oversee city-led early childhood initiatives but to be the trusted entity for coordinating an increasingly complex and crowded early childhood landscape at the local level. We have also seen cities dedicate more local funding toward early childhood in acknowledgement that there are still far too many children in communities across the country who do not have access to high-quality early learning opportunities. Through our technical assistance, the YEF Institute has offered support and guidance to cities in building the infrastructure around governance, policy, data, and financing to be able to implement solutions that are going to support families with young children.
Cities are also the hubs of innovation and it is cities who have the drive, nimbleness, and expertise to implement the next big idea. Cities have also been instrumental in the delivery of services and piloting new programs, things not often though of as being within the purview of cities:

Our country is at a pivotal moment when it comes to early childhood and it is important to look ahead. At the federal level, the Administration has demonstrated a commitment to addressing the needs of caregivers in the American Jobs Plan and Congress has authorized historic levels of investment in early childhood through each of the federal stimulus packages including the recent American Rescue Plan Act. State governments are considering major early childhood policy change; and municipalities continue to make strategic decisions about how to support an equitable recovery that prioritizes children and families.
I urge local leaders to seize this moment and take a seat at the table with our federal and state partners. Now is the time to think big and think creatively about how to build an even stronger early childhood system – the YEF Institute will be there to support you in your efforts.

Dr. Robert Blaine
Sign up for the Early Childhood Success Newsletter.
Learn more about what cities are doing to improve outcomes for young children and their families.