New bus funding is flowing from the federal government to your local transit agencies, but what's new is that these federal transit grants are also a great opportunity to train your transit workers as cities buy new buses. On March 7 at the White House, Vice President Kamala Harris and Federal Transit Administration (FTA) Administrator Nuria Fernandez announced the new grants available from the FTA Low-or-No Emissions (Low-No) as well as the Buses and Bus Facilities programs. This includes $1.17 billion in competitive grants for low- or no-emission buses and approximately $547 million in grants for Buses and Bus Facilities Competitive Program. These bus grants are good news for communities who want to modernize their fleets, but these grants are also great for workers. Each grant will set aside strategic funding for workforce training that helps upskill transit workers  – ensuring those who work on transit vehicles today are ready to do so in the future.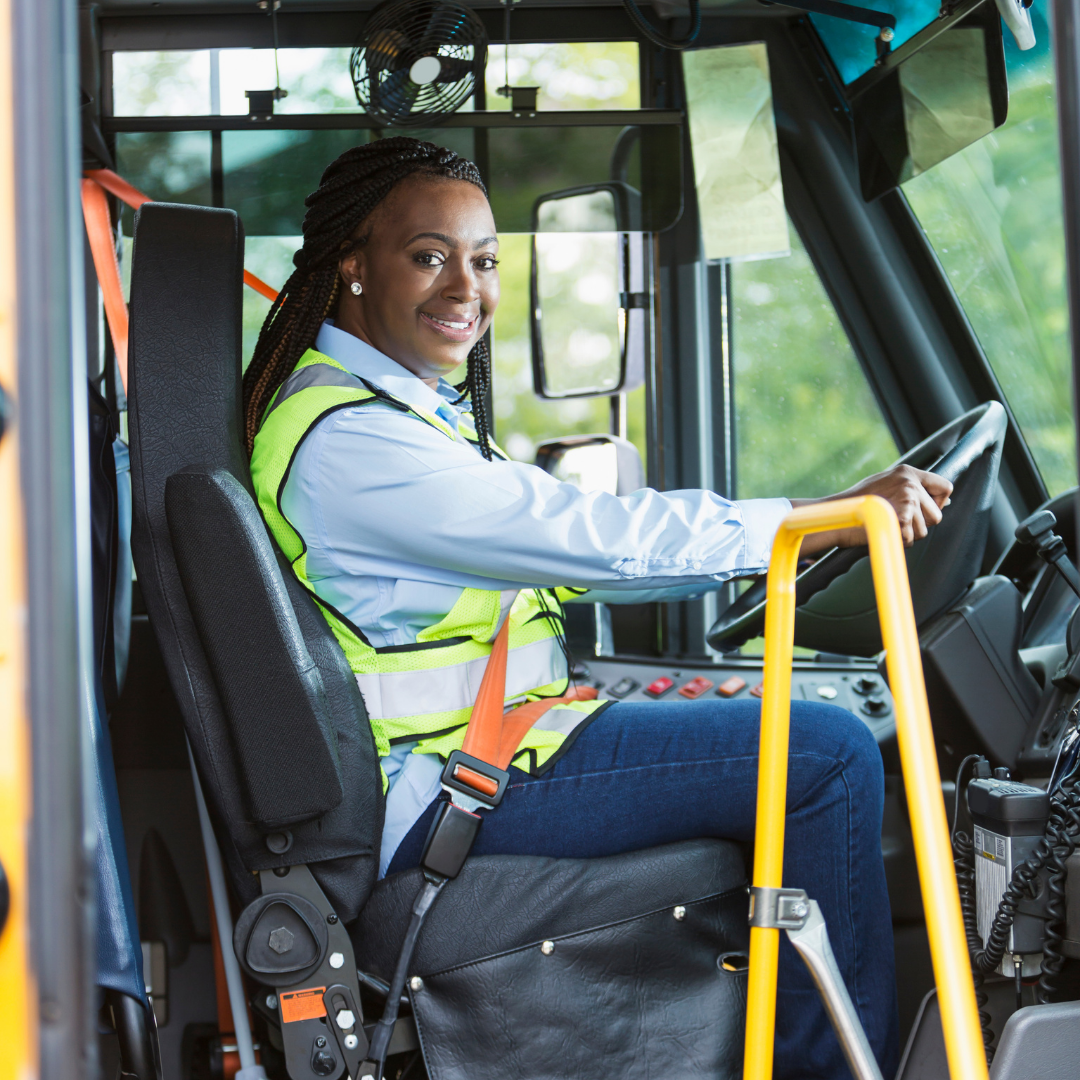 Benefits Come with Transit and Working Investment
The Bipartisan Infrastructure Law (BIL) provides over $2 billion a year to support transit bus programs, with approximately 50% of the funding targeted for low- or no-emission vehicles. The BIL's Low-No program funding is six times larger than the last round of funding. The Biden-Harris Administration has made it a priority to modernize public transportation to connect more people to jobs, school, health care, and loved ones, while reducing air pollution that has long overburdened low-income communities and communities of color. This is an unprecedented level of support for new technologies on our roads addressing climate change by reducing transportation emissions. This bus announcement underscored how these federal investments can create a future that creates good-paying, union jobs, improves public health, and confronts climate change.
How Training Gets Included
Applicants proposing projects related to zero-emissions vehicles will support workforce development in several ways. First, through a Zero-Emission Fleet Transition Plan that will include, among other concepts, a workforce transition plan that examines the impact of the transition on the applicant's workforce and identifies skill gaps, training needs, and retraining needs to operate and maintain zero-emission vehicles and related infrastructure. Second, proposed projects related to zero-emission vehicles must use 5% of the requested federal award for workforce development to retrain the existing workforce and develop the workforce of the future, including registered apprenticeships and other joint labor-management training programs, as outlined in the applicant's Zero-Emission Fleet Transition Plan.  FTA is providing technical assistance to help transit agencies develop this critical workforce transition element. A template is available on FTA's Zero-Emission Fleet Transition Plan webpage. The Transit Workforce Center (TWC), FTA's national transit workforce technical assistance center, also has created a robust set of resources to support agencies in developing the workforce element. The TWC will also help address the national transit worker shortage by providing technical assistance activities geared toward developing frontline transit workers' skills and recruiting workers to transit careers through various programs, such as apprenticeships, and partnerships.
More Transit Training Opportunities
Additionally, all recipients of FTA formula funding programs, which fund thousands of service providers across the country, may use up to 0.5 percent of their grant award for workforce development activities and up to 0.5 percent more for costs associated with training at the National Transit Institute. When recipients take advantage of this opportunity, federal funds pay 80% of the cost of eligible projects. Workforce development project eligibilities for these grants are broad, ranging from employment programs to expanding workforce diversity to frontline worker initiatives. Rural areas also have more than $17 million per year for the Rural Transportation Assistance Program. FTA will continue to invest even more funding through research and technical assistance activities to support transit agencies as they seek to retain, recruit, and train the workforce they need today and tomorrow and provide rewarding career opportunities in public transportation.
Find Out More about Training Workers in Transportation
Infrastructure and transportation represent more than one out of every ten American jobs. Yet, hiring for infrastructure jobs is a significant challenge – the median infrastructure job takes 20% more time to fill than a non-infrastructure job.  There is an urgent need to create pathways to high-quality jobs as the infrastructure law unlocks hundreds of billions of dollars in new investments to be funded by the U.S. Department of Transportation and creates an increased need for construction and maintenance workers and other skilled tradespeople, train and bus operators, and so many more.
Learn More
Join the National League of Cities, the U.S. Department of Transportation, and the U.S. Department of Labor for a joint webinar on April 14th at 12 PM ET to learn about the recently announced partnership focused on job quality and equitable workforce development and receive guidance on how you can support quality jobs and workforce programs in transportation in your city, town or village.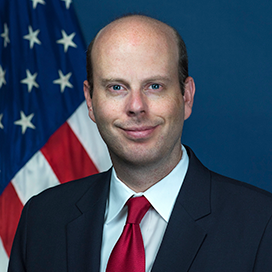 About the Author:
Paul Kincaid was appointed Associate Administrator for Communications and Congressional Affairs for the Federal Transit Administration by the Biden-Harris Administration in June 2021.