Across the U.S., housing demand is the highest it has been in 15 years, with the median existing-home price in 2021 setting a record of $346,900, up 17 percent from 2020. The housing market is not evolving quickly enough to meet America's changing demographics or residents' neighborhood desires and needs. Housing conditions must now account for current market needs and incorporate sustainable, climate-resilient elements to be successful in the long term. Cities, towns and villages can mitigate these trends and generate resilient housing infrastructure by leveraging the unprecedented funding from the American Rescue Plan Act (ARPA) and the (BIL).
How to Make Housing Infrastructure Resilient
Economically Strategize to Meet Market Needs
Failing to provide a spectrum of housing options exacerbates rising home prices and property values, which further prevents people of low-income status, young adults, people with disabilities, single-headed households and Black, Indigenous and other people of color (BIPOC) from securing safe, quality and affordable housing. Single-family detached dwelling units account for 81 percent of U.S. housing units, but nuclear families, who they traditionally serve, are no longer the predominant US household structure. Focusing on single-family, low-density development makes it economically challenging for these households to easily find affordable, higher-density housing within their income range and needs.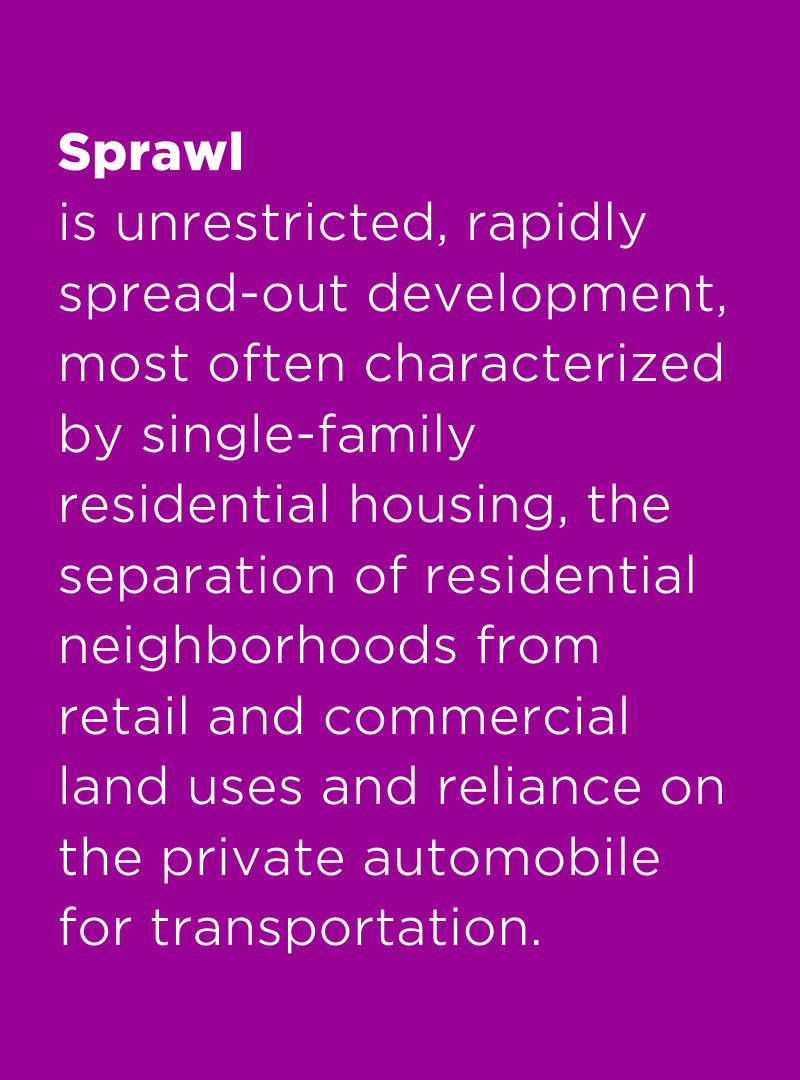 Single-family housing development also contributes to sprawl, often forcing people with lower incomes to live far from where they work, requiring them to commute longer distances and rely on vehicles to find and maintain employment. Creating a wider spectrum of multi-family housing options to meet the market need, such as the middle housing shown in Figure 1, will serve as a cost-effective infrastructure decision, reducing municipalities' utility infrastructure needs, lessening tax loads per household and increasing residents' opportunities for economic prosperity. Increasing density will also lead to better economic outcomes for future generations, as research has shown that children who grow up in high-opportunity neighborhoods experience better economic outcomes as adults.
Local governments have used State Local Fiscal Recovery Funds allocations to create emergency mortgage and rental assistance programs, transform vacant buildings into housing units, rehab properties to serve housing needs and develop more affordable housing in general. In the medium- to long-term, municipalities must consider how to apply ARPA and BIL resources to equitably increase the housing supply to meet resident needs.
Determine Social Benefits That Improve Health & Wellbeing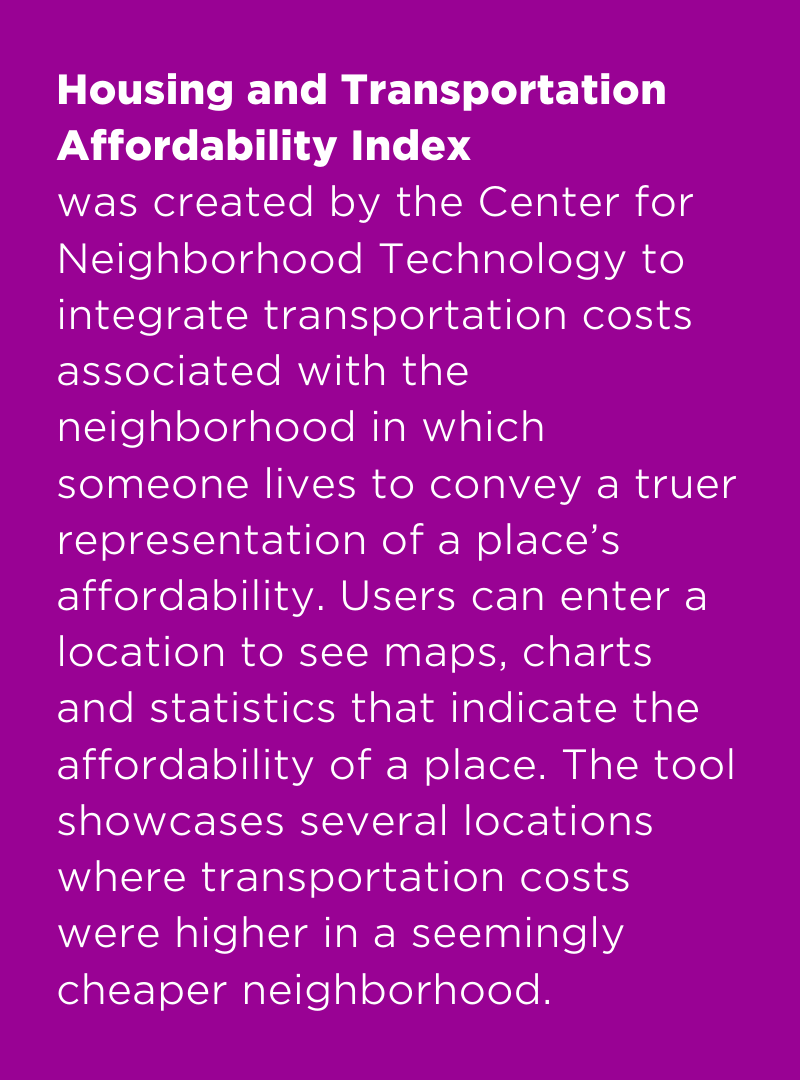 Constructing more housing units is not enough to ensure housing serves its residents. Housing is a platform that must have connectivity to other resources, such as jobs, transportation, grocery stories, healthcare, recreation and social opportunities. Property units and their neighboring features must be planned and designed with holistic, human values for long-term benefits. Social outcomes, such as nurtured health, wellbeing, social cohesion and overall quality of life, are critical to encouraging stable, socially beneficial neighborhoods. For instance, parks and green spaces near homes have been proven vital for residents' mental health. Housing comingled with these spaces creates more opportunities for residents to form relationships with neighbors and relieve stress. Diversified mobility options near residential areas (i.e., transit-oriented development) that increase opportunities to walk, bike and scooter also mitigate health disparities, reduce environmental pollutant exposure and improve connectivity to resources. The quality, quantity, and general access of housing to its neighboring features signal who housing intends to serve, what values will be met and what social outcomes can be achieved.
BIL offers funds to improve wellbeing infrastructure, including $1 billion in the Reconnecting Communities Pilot Program, which is aimed at removing barriers from legacy infrastructure. The program provides funding for planning, design, demolition and reconstruction of street grids, parks or other infrastructure. ARPA also includes funds to better neighborhood conditions, such as improving vacant and abandoned properties, rehabbing and remediating contaminated land, greening areas and converting properties to affordable housing.
Locally Source and Integrate Climate-Resilient Design
Local leaders and housing developers must take steps to ensure that housing is built to withstand the growing frequency and severity of climate events, such as extreme heat, blizzards, drought, tornadoes and more. Local leaders can strategize how they approach labor procurement, materials and land use decisions to make more climate-resilient housing development processes and outcomes. They can solicit sustainability-focused development in their request for proposals (RFPs), specifying the need for locally sourced materials and labor throughout construction. The U.S. Environmental Protection Agency's (EPA) Comprehensive Procurement Guidelines for Construction Products is a resource for public officials to begin learning how to move towards procuring cost-effective, non-toxic, long-lasting building materials.
ARPA and BIL provide several funding resources to ensure that the current housing supply meets climate needs, and that future housing is built to proactively combat local climate challenges. The BIL invests $550 million for the Energy Efficiency and Conservation Block Grant, through the Department of Energy. It also includes $1 billion through the Federal Emergency Management Agency's Building Resilient Infrastructure and Communities (BRIC) Program to reduce risks from natural disasters and hazards.
How Municipalities Can Secure Resilient Housing Infrastructure
As municipalities continue responding to the demand for housing, local leaders must take the following key steps to pursue resilient housing infrastructure:
Engage with residents, partners and local stakeholders to understand where infrastructure is failing. Local leaders can facilitate focus groups, surveys, interviews and audits of zoning, land use, housing inventory, building codes, parking policies, roadways, sidewalks, parks, open space and water and sewer lines. Take a holistic approach to develop a framework of economic, social and environmental metrics that may impact resilient housing infrastructure. Ensure you receive feedback from groups and individuals that are often left out of the conversation, such as residents of low-income status, BIPOC, working parents, young people, single people and more.
Determine where federal and state funding and programs can address local needs. Once municipalities learn unmet resident needs, local leaders can determine applicable federal and state funding opportunities, particularly ARPA and BIL allocations, to improve infrastructure outcomes. Additionally, municipalities can see where funds from both state and federal sources can leverage one another to further bolster opportunities for housing projects.
Create a municipal-wide housing resiliency strategy or comprehensive plan. Setting short and long-term housing and infrastructure goals through a resiliency strategy or comprehensive plan can improve accountability standards to ensure community needs are met. Ensure all residents will succeed and thrive from these plans by incorporating an equity analysis for each policy, such as with the City of Seattle's 2035 Equity Analysis.
Connect housing and transportation efforts. Ensuring housing and transportation connectivity improves resident access to municipal services and economic opportunities more easily without relying on single-occupancy vehicles. Local leaders must analyze potential burdens from lacking public transportation access, such as those on residents with low-income status, BIPOC, seniors and individuals with disabilities. They can also collaborate with residents and local stakeholders to learn the best methods to improve housing and transportation connectivity and affordability.

Learn More
For more information on how to ensure housing remains affordable in your community, check out NLC's 2022 State Municipal League report, Local Tools to Address Housing Affordability: A State-by-State Analysis. The report is an update to the 2019 report, which you can access here.
NLC members can also access a list of BIL provisions available to municipalities with NLC's Infrastructure Insights tool.