The success of our nation's investments in infrastructure hinges on having a workforce ready to build and maintain that infrastructure. Yet, hiring for infrastructure jobs is a significant challenge – the median infrastructure job takes 20% more time to fill than a non-infrastructure job. Local leaders have an opportunity to make a difference in a short amount of time: 60% of infrastructure jobs require only 6 months of training or less.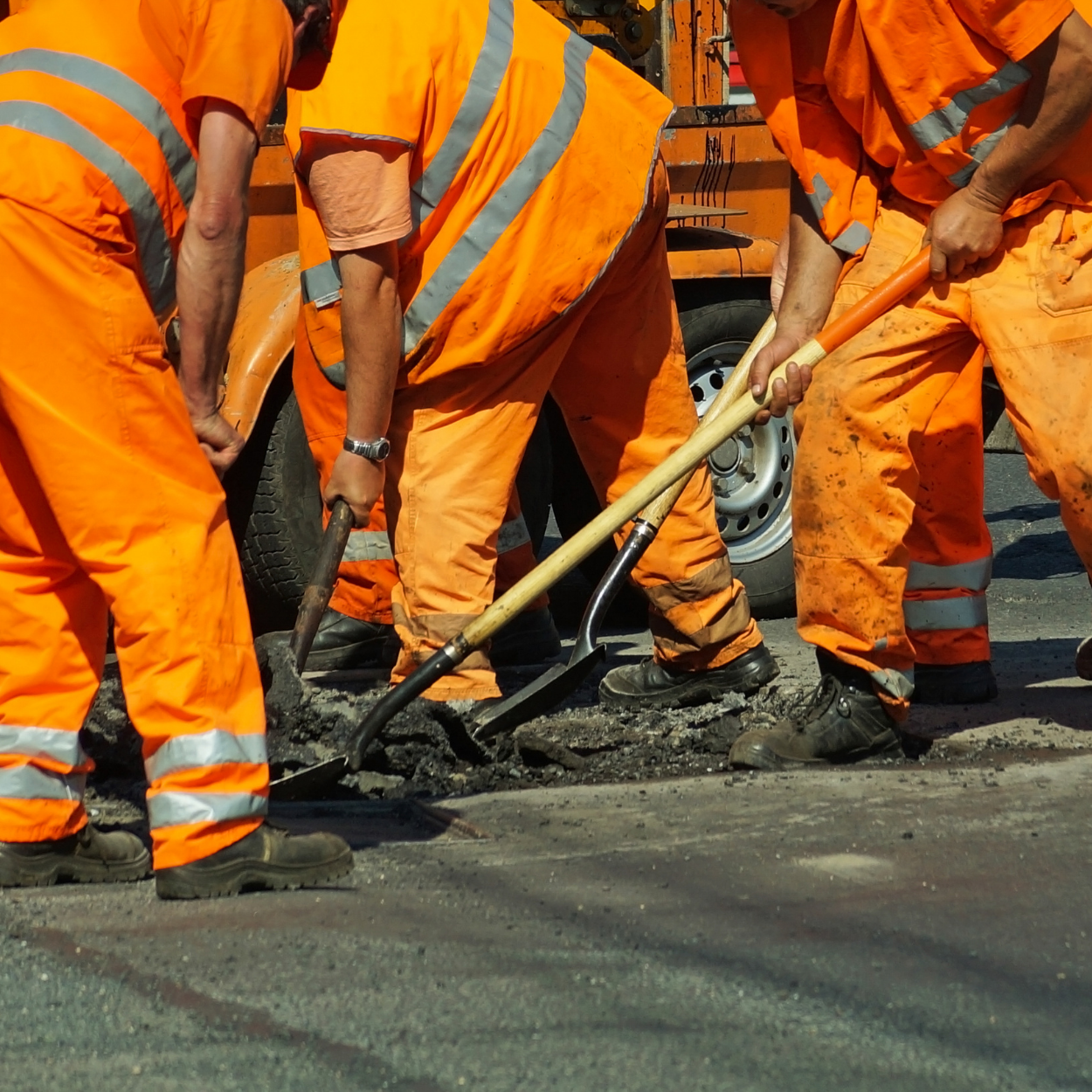 With federal funding for workforce development cut by nearly 40% over the last two decades, the U.S. invests less in workforce training than nearly every other advanced economy. It remains critical that Congress invest at least $40 billion in workforce development, as passed by the House in the Build Back Better Act, as a first step to ensuring workers have the skills they need to access the millions of good jobs currently going unfilled.
However, in cities, towns and villages across America, local leaders are not waiting for Congress and are starting to think strategically about how to get workforce programs started today that can be supported in the future by federal workforce investments. We know that businesses can't succeed and that roads and bridges can't be built without trained, skilled workers. 
The Department of Treasury's Final Rule for the Coronavirus State and Local Fiscal Recovery Funds makes clear that utilizing funds to support workers who have faced negative economic impacts by the COVID-19 pandemic is an eligible expense. Importantly, the Final Rule clarifies that in addition to job training services, these funds can be used for supportive services such as childcare and transportation assistance to ensure workers can sufficiently access these new job opportunities. Funds can also be used to help unemployed workers start a business, or to pay for on-the-job training, subsidized employment, public jobs programs, job fairs or grants to businesses to hire underserved workers.
The Local Government ARPA Investment Tracker shows us that cities are taking advantage of this allowable use and are investing their State and Local Fiscal Recovery Funds to prepare their infrastructure workforce.
Launching a new Green Jobs Program, which includes job training for stormwater infrastructure and building maintenance, and has a target service population of women, people of color, immigrants, and returning citizens.  
Launching a new program to provide workforce training supports targeted to unhoused individuals with mental health and substance abuse disorders. 
Investing $2 million in building the capacity of local workforce training providers to equip residents with critical digital literacy skills. 
Expanding current investments in postsecondary career pathways programs and apprenticeship programs. 
Supporting the Denver Construction Careers Pilot (DCCP), which invests in best practices for connecting Denver residents to city-funded construction jobs over the next 3 years.
Investing $2 million in the workforce development platform WORKNOW, a collaboration between public, private, and nonprofit sector stakeholders connect local workers to construction projects.
To support this work with local dollars, the City will begin to collect a voluntary contribution with building permit fees to fund youth-focused construction careers and talent development efforts in the Denver Public School (DPS) system.
Buffalo, NY is investing more than $42 million in workforce programs and wrap-around supports to meet infrastructure workforce needs. The city is: 
Launching a new Skills Based Job Readiness Program to match low-income residents with specific employers to improve their economic mobility;
Providing $2 million to the Northland Workforce Training Center to specifically engage residents of color and female students in accessing and completing training in welding, electrical construction, and related fields; and
Investing $20 million in wraparound services for all job training participants to defray costs related to childcare, transportation, housing, and other barriers that often force residents to exit training.
Call on Congress to Take Action!
While ARPA investments are critical to meeting today's workforce needs, they're not enough by themselves. Research indicates that the bipartisan infrastructure law could create or save 15 million jobs over the next 10 years, but if Congress fails to invest in the infrastructure workforce, we will struggle to fill at least 4.5 million of those jobs, impeding economic recovery and closing off opportunity to strengthen the well-being of families and communities. Now is the time to call on Congress to ask them to move forward the workforce provisions of the Build Back Better Act to ensure that cities of all sizes, across all regions have the trained, skilled workers needed to build and maintain our nation's infrastructure.
Make Your Voice Heard
Call on Congress to ask them to move forward the workforce provisions of the Build Back Better Act to ensure that cities of all sizes, across all regions have the trained, skilled workers needed to build and maintain our nation's infrastructure.