As America continues to recover from the economic collapse brought about by COVID-19, small businesses across the country are facing increasing pressure to make tough financial decisions. These decisions have a ripple effect that impacts employees, cash flow in communities and economic development initiatives alike. However, the upheaval caused by the pandemic also presents municipal leaders with a unique opportunity to commit to and champion the creation of inclusive economies.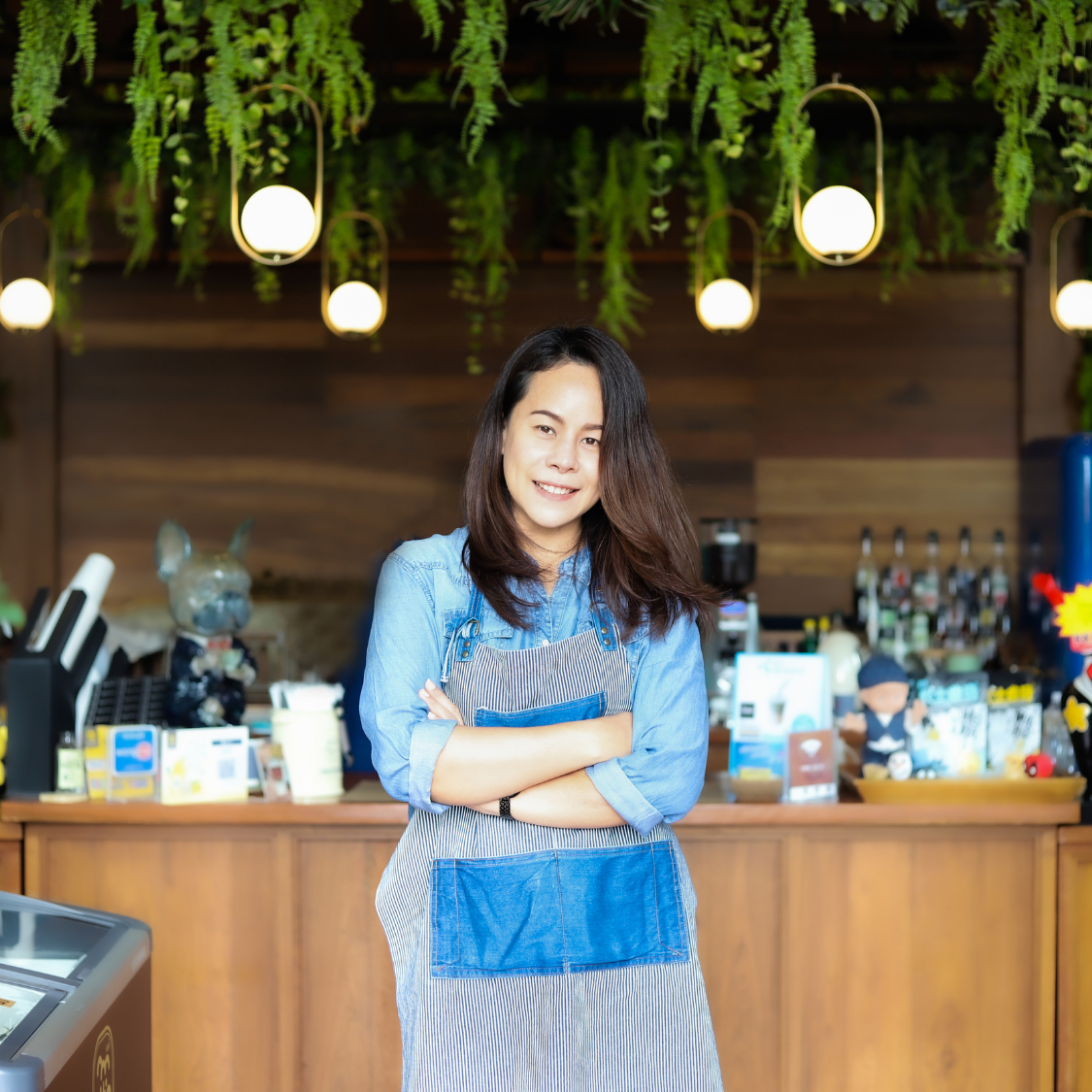 Building an inclusive economy means using policy and program design to foster a local economy where small business creation, ownership and success are equally accessible to all residents, regardless of race, ethnicity, gender, sexual orientation or other identities. It requires us to examine the way municipal leaders, large corporations, philanthropic leaders, entrepreneur support organizations (ESOs) and more support the growth of diverse small businesses and entrepreneurs. This mission is more important than ever, as underrepresented entrepreneurs are among the businesses most devastated by the COVID-19 pandemic.
Breaking down barriers for underrepresented business owners, including minority- and women-owned businesses, is a collaborative effort. Cities are creating focused policies and programs to increase access to capital, equip small businesses with the tools they need to succeed and closing market gaps for historically underrepresented groups. We have seen recent shifts in the diversity of corporate board representation and increased venture capital funding of Black founders. Large corporations, including Bank of America and Goldman Sachs, have also made commitments to support entrepreneurs of color.
This support, alongside additional support from municipal leaders, program and policy experts and ESOs, will help us rebuild the economy while allowing small businesses owned by minority entrepreneurs to thrive, create jobs, develop new funding mechanisms and gain knowledge and training for future expansion.
This is not just aspirational – progress is happening as we speak. During the relief and recovery phases of COVID-19, and as a response to 2020's nationwide reckoning on racial injustice, cities have been working alongside private, philanthropic and nonprofit partners to bring equity to the small business landscape. Mayors, city council members and ESOs across America are developing a shared vision for inclusive economies and taking concrete steps to address gaps in capital, business and management training and market access for underrepresented entrepreneurs. For example:
In Easthampton, MA, Mayor Nicole LaChapelle has been working to strengthen the services the city provides to its entrepreneurs. She quickly realized that many of the city's service providers, including chambers of commerce, incubators, business accelerators and small business outposts were siloed and difficult for prospective business owners to find and access. The city is now working with Kansas City-based firm Sourcelink to identify and catalog the city's business ecosystem and ESOs, making them easily accessible through a database called Blueprint Easthampton.
Phoenix, AZ, led by a high-performing Finance Department, has publicly committed to reducing barriers to underrepresented business owners accessing city contracts. They plan to pilot new methods of targeted outreach and technical assistance to notify more small, local, and diverse businesses of contracting opportunities.
In Rochester, NY, the mayor and her staff have worked to secure funding, leverage technology and engage with the community to build a more robust entrepreneurial ecosystem. When the city launched Nexus i90, Rochester's first regional CRM, it finally had a comprehensive picture of its entrepreneurs and their needs. However, it also revealed a glaring gap in support for small businesses, informal entrepreneurs and aspiring entrepreneurs of color. 
NLC has also worked to facilitate this shared vision of inclusive economies through its flagship economic development program, the City Innovation Ecosystems program. This week, the program will become known as the City Inclusive Entrepreneurship (CIE) network in the hope that the new brand reflects our belief that inclusivity is essential to rebuilding, growing and sustaining America's local economies. Now in its third year, the network has grown to include more than 175 cities, 200 local partners and $100 million in committed resources to help underrepresented entrepreneurs achieve greater economic mobility.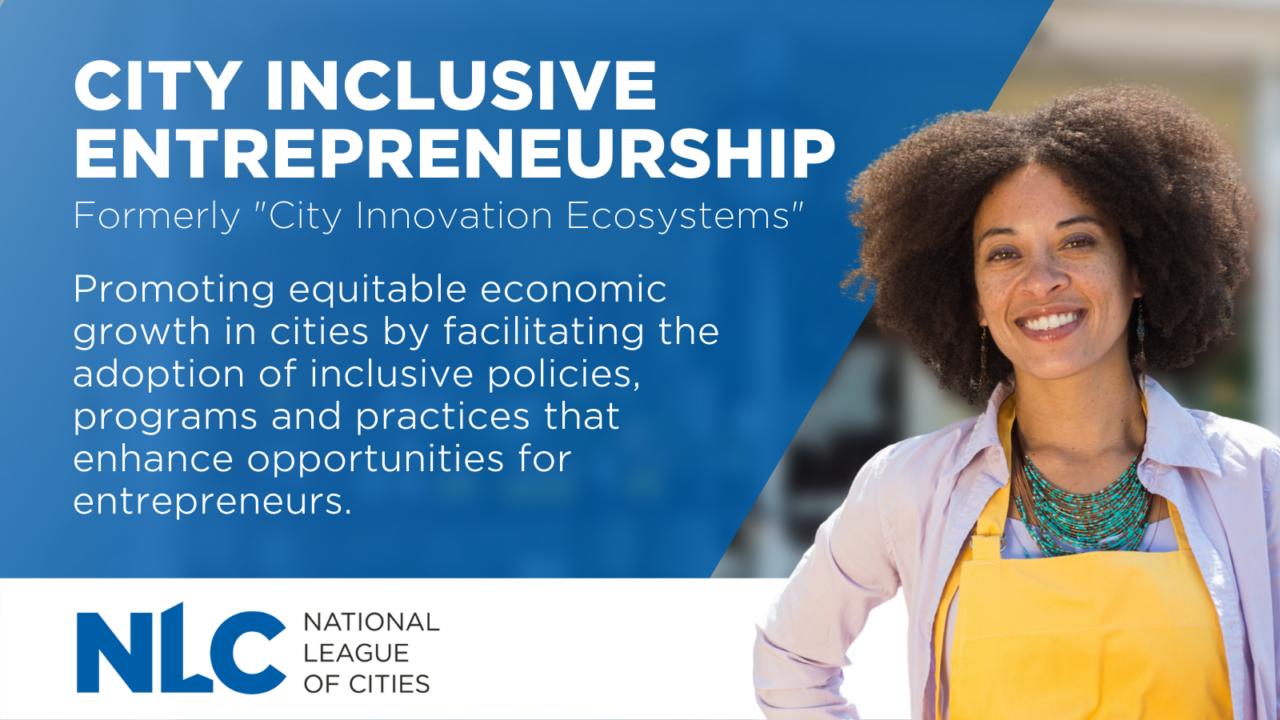 Our experience working with CIE network participants helped inform our research for NLC's Roadmap to Inclusive Entrepreneurship Municipal Action Guide, which includes five recommendations for empowering local communities to become more diverse and sustainable:
Understand the entrepreneurship ecosystem's baseline. Reach out to underrepresented entrepreneurs and the organizations supporting them to gain a full picture of the existing ecosystem within a city.
Catalogue and convene a full network of ESOs. Create a single, easily accessible public resource which includes the full ecosystem and network of support organizations to help identify partners, gaps and potential collaboration opportunities.
Develop a plan for inclusive entrepreneurship and track metrics for accountability and transparency. Create a clear and explicit plan that includes agreed-upon, tangible, measurable goals and benchmarks so the effectiveness of the program can be assessed.
Engage with the community to enhance access and facilitate inclusive placemaking. Connect with entrepreneurs by going directly to them – through remote offices, pop-ups, shared spaces and more – to reach them where they are most comfortable, provide greater access and bridge language and digital barriers.
Offer capital and business support services for entrepreneurs by leveraging the convening power of city hall. Use your local convening power to bring together capital providers, business support organizations and entrepreneurs to address the discrete gaps and barriers preventing an inclusive entrepreneurship ecosystem from taking shape.
Under the CIE network's new brand, we look forward to continuing to work with cities to implement inclusive practices that help underrepresented entrepreneurs achieve greater economic mobility and advancement. As more of these programs emerge to support small business ownership and entrepreneurship, we also meet a parallel goal of reducing income inequality and providing greater financial security to emerging communities.
In November 2021, 60 cities from across the country made a total of 78 commitments as part of their participation in this year's CIE program, including working with startups, creating microlending platforms and helping small businesses raise capital through crowdfunding. Since then, the network has provided those cities with direct technical assistance, information sharing opportunities and financial support to help bring their goals to life in 2022.
Learn More about the City Inclusive Entrepreneurship Network
See how your city can support inclusive small business ownership and entrepreneurship.