Local leaders know that progress and problem-solving require collaboration. The COVID-19 pandemic highlighted the importance of partnership, as cities coordinated with county health departments, pharmacies, local non-profits, and countless other companies and organizations to support their residents. Successful partnerships can provide resources and knowledge where there is a gap, foster operational efficiency and agility, and encourage experimentation and innovation.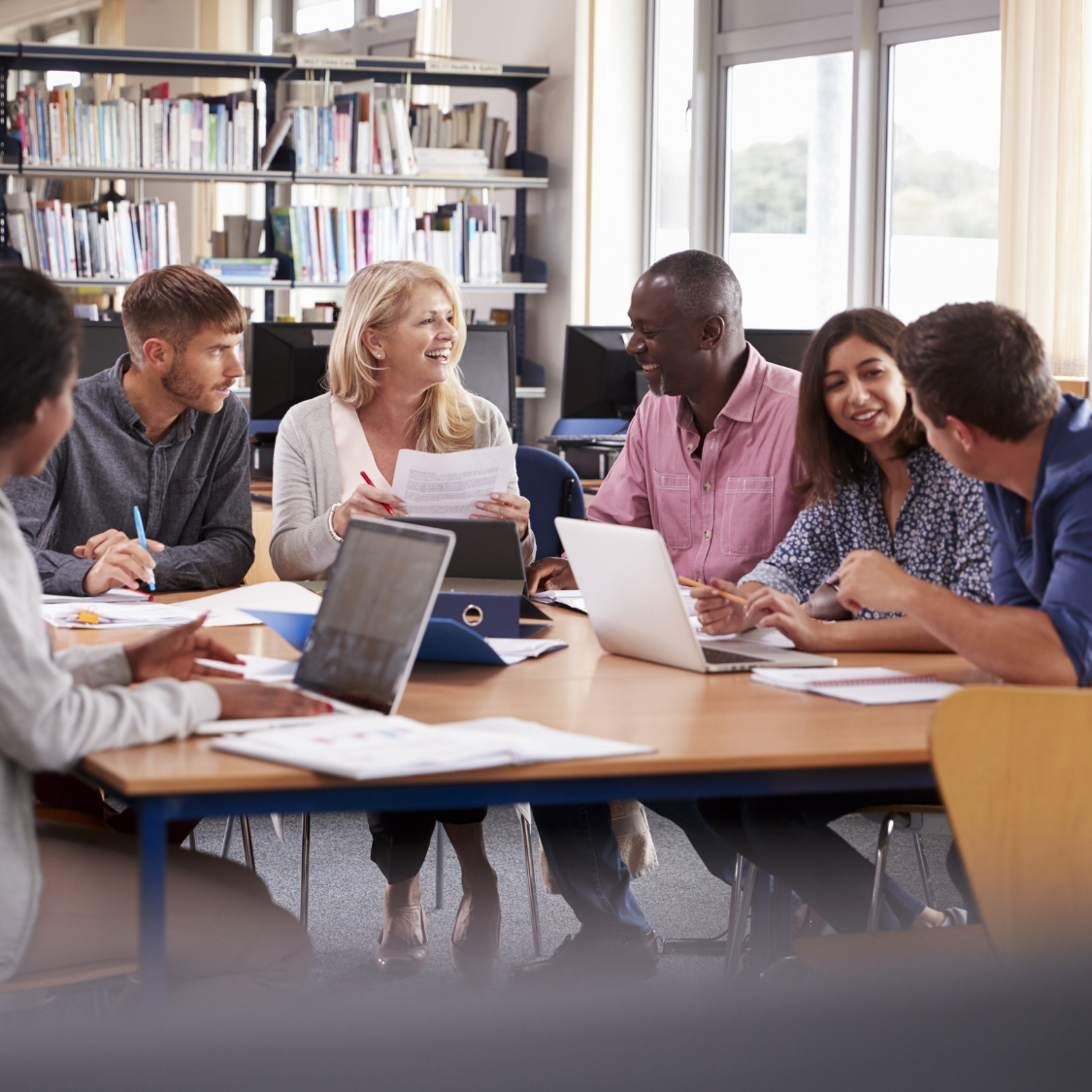 Now, as cities shift to rebuilding with the help of critical federal funds from the American Rescue Plan Act (ARPA) and Infrastructure Investment and Jobs Act (IIJA), it is more important than ever to leverage the expertise, resources, and innovation of the private and public sectors to build a better future. These historic federal investments have created a once-in-a-lifetime opportunity for communities to rebuild through partnership and cross-sector collaboration.
That's why NLC created the Capstone Challenge Series, a program that brings together NLC member cities and strategic partners to create solutions to the real needs of municipalities. Through this program, groups of cities and private sector partners worked together on a variety of projects over the course of eight months. For example, in the pilot cohort, Tyler Technologies worked with North Lauderdale, FL and Alexandria, LA to explore how local governments can create a cybersecurity culture, and Uber partnered with Washington, DC to remove transportation as a barrier to accessibility of the COVID-19 vaccine. A total of eight projects were completed in the pilot cohort.
The cities who participated in the pilot cohort identified several key benefits that the cross-sector collaboration brought to their city.
1. Networking and Connection Opportunities
The opportunity to connect with private sector partners, other municipalities, and NLC was a highlight of the program for many cities. This program created a platform to share ideas and build meaningful relationships across organizations for mutual benefit. Monica Riehl, the Assistant City Manager of Sunland Park, NM who worked with Amazon on this project, noted "The best thing about this was connecting with NLC, connecting with Amazon, connecting with the other municipalities, identifying where everybody is and learning from one another."
2. Specific Expertise
This program gave city leaders access to subject matter experts whose specific knowledge complemented the skill sets of city staff. Abby Webber, Innovation Analyst in New Orleans, LA who worked with Polco, explained, "As city employees, we know the heartbeat of our residents, but we don't necessarily know all the best practices. Having the experts in those fields come in and help us shape that work was critical."
Beyond knowledge and guidance, partners can also offer training and upskilling for city employees. As Susan Broussard, Chief of Staff for the City of Alexandria, LA, explained, "After working with Tyler Technologies, the City of Alexandria got a better understanding of its cyber readiness. To build on its existing cybersecurity program, the City learned ways to improve awareness and culture among its employees." The city has further developed cybersecurity training during the employee onboarding process as a result of the program.
3. Efficiency
Government is not known for its operational efficiency. By partnering with the private sector, which has different incentive structures, local governments can increase their efficiency and provide better service to their residents. For example, before applying to this program, Cedar Rapids' city leaders had identified the need to better understand their broadband landscape. As Stephanie Schrader, the Community Service Coordinator for Cedar Rapids explained, "this project would not have moved forward nearly as fast without this partnership. It gave us structure and support, whereas we would have been starting from scratch without that collaboration."
Many private sector collaborations also allow cities to increase their technological capacity, leading to greater efficiency. Accela worked with Madison, WI to upgrade their Report-A-Problem forms with automated workflows. "If we save one minute per submission," says David Faust, Assistant Director of Information Technology for the City of Madison, "with 15,000 or more submissions per year, we will save 250 staff hours. That's just on data entry. The ability to perform robust data analysis is priceless."
4. Resources
Private sector partners can provide resources – whether financial or in-kind – that the city might not have access to otherwise. For example, Uber partnered with Washington, D.C. to provide free rides to any D.C. resident to/from vaccination sites at no cost to the city. They also provided rides to the city's vaccination volunteers and partnered with a local non-profit to set up rides for residents who did not have access to a smart phone or credit card. Through this partnership, the group was able to remove transportation as a barrier to the COVID-19 vaccine.
From the private sector partner perspective, the opportunity to partner with municipalities to pilot new solutions was invaluable. Axon partnered with the City of Phoenix Police Department to implement and test a new virtual reality training program for law enforcement centered around community engagement. Through this partnership, they were able to gain valuable insight and data about the efficacy of the training and are now expanding the test program to additional precincts.
Other private sector participants engaged in this program to conduct research critical to their business and the city's operations. Enterprise Holdings worked with Columbia, SC, Houston, TX, and St. Louis, MO to conduct a study on equity in electric vehicle mobility. With the findings, Enterprise and the cities will be able to target their EV efforts to underserved communities.
Register Now
Learn more about these projects and the benefits that cross-sector collaboration can bring to all municipalities by registering for the Capstone Challenge Showcase & Awards on February 9 and 10th from 2:00 – 4:00 PM ET. Attendees will also learn how to apply for the 2022 cohort of the Capstone Challenge Series.