When you heard about the over 300 programs in the infrastructure bill, did you feel like your city might need a guidebook? Good news – the White House infrastructure team saw that need too, and recently released the first edition of its Bipartisan Infrastructure Law Guidebook to help state, local, Tribal and territorial governments unlock the benefits from the historic investments in our nation's infrastructure.
The guidebook explains how much funding is available at the program level to help partners across the country know what to apply for, who to contact for help, and how to get ready to rebuild. An accompanying data file on Build.gov allows users to quickly sort programs funded under the law by fields like agency, amount, eligible recipient, or program name. With more than 375 programs included in the Bipartisan Infrastructure Law, the guidebook is divided into issue area chapters:
Access the full guidebook here. 
5 Questions to Start Leveraging Federal Infrastructure Dollars
As the guidebook shows, there are a large number of programs available for cities, towns and villages to improve their infrastructure. As a local leader, where do you start? Here are five questions to think through as you begin to plan to use federal infrastructure dollars.
Which programs are right for my community?
What is the timeline and cadence of the programs/grants we are seeking?
Who do I need and want to partner with to apply or make my case?
How does this infrastructure investment strengthen equity in my community and how can it be measured for applications?
Is my city staff prepared for the federal procurement process or do I need to ensure they receive training?
"Our goal is for you—communities all across America—to take full advantage of the opportunity this new funding presents."

Mitch Landrieu, White House Senior Advisor and Infrastructure Implementation Coordinator
Read the Guidebook and Have Questions?
As you dig into the funding opportunities and assess your community's needs, NLC will provide local leaders with trainings and resources to help your community leverage the funds and maximize the benefits to residents and community. Learn More.
Reach out to the relevant agency contacts for more details:
Department of Transportation: intergov@dot.gov
Department of Energy: DL-RegionalSpecialists@hq.doe.gov
Environmental Protection Agency: State&Local@epa.gov
Department of Interior: OIEA@ios.doi.gov
Department of Commerce: CommerceIGA@doc.gov
Department of Agriculture: EIA@usda.gov
Department of Homeland Security: dhs.iga@hq.dhs.gov
Department of Health & Human Services: Contacts for Division of Energy Assistance
Appalachian Regional Commission: info@arc.gov
Denali Commission: projects@denali.gov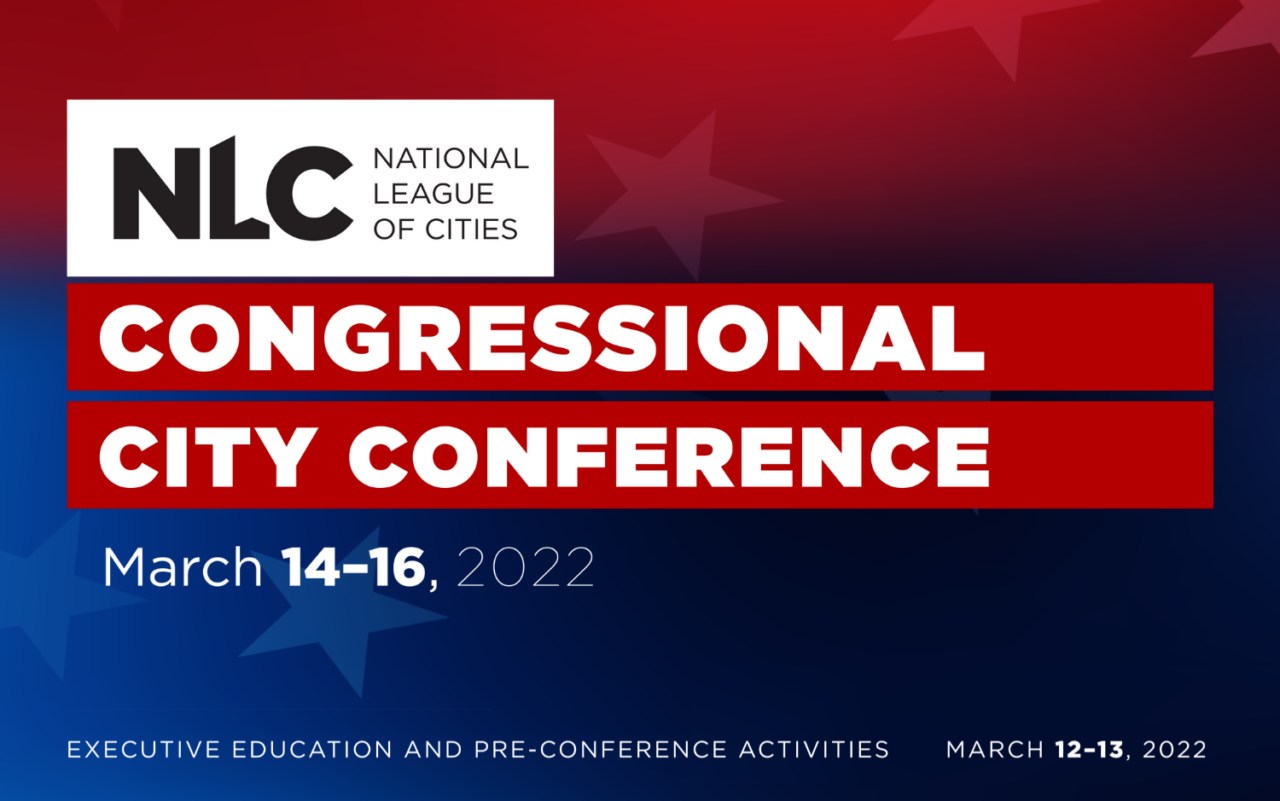 Register for the Congressional City Conference, March 14-16 in Washington, DC to engage directly with federal agency leads on programs available to local governments under ARPA and the Bipartisan Infrastructure law.