On September 24, 2021, Congresswoman Rosa DeLauro and Congressman Jake Auchincloss introduced the 'We Need Eviction Data Now' Act of 2021. This legislation proposes that a national eviction database be created to standardize data and track evictions and a federal advisory committee be established to guide the process and make policy recommendations.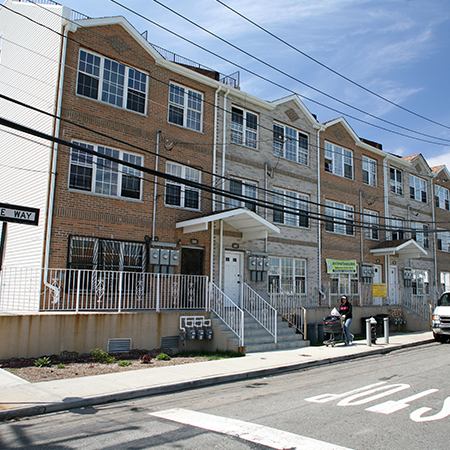 Currently, the U.S. government collects almost no eviction data. Research from the National League of Cities finds that 38 percent of rural, 30 percent of suburban, 30 percent of exurban and 22 percent of urban city officials surveyed do not know whether evictions have increased or decreased from the previous year. New America also found that one in three counties have no available data on annual eviction rates, let alone data that reflects the demographics of those impacted by evictions or information on how much missed rent tenants are evicted over.
Through the Eviction Prevention Learning Lab (EPLL), cities have emphasized that missing data presents a major challenge to stemming the tide of evictions in their communities. In this post, we outline common gaps and barriers in eviction data as well as promising practices cities can take to address these challenges and enhance their local eviction data landscape. 
What Data Do Cities Need?
Data is integral to cities' eviction prevention efforts. In addition to providing a sense of the scope of the issue in their community, data allows cities to target programming and outreach more effectively to serve households most at risk of eviction.
Cities have expressed the following types of data as critical to their eviction prevention efforts:
Historical data: Collecting historical eviction data allows cities to establish a baseline for what eviction filings in a given week, month and year typically look like. With this point of reference established, cities are better able to understand the landscape of evictions in their communities.
Data from courts: Real-time or frequently updated eviction data from the courts can provide cities, community-based organizations and legal aid organizations with the information they need to intervene at the point tenants are most at risk in the formal eviction process.
Geographic data: Data that displays the individual address or neighborhood where each eviction occurs allow cities to identify hotspots in eviction cases and more strategically deploy resources and target outreach efforts in those areas.
Program metrics: Data that investigates the results of eviction prevention programs (including mediation, eviction navigator, right to counsel, and emergency rental assistance programs) allow cities to better determine program efficacy and sheds light on which programs should be scaled. 
The Barriers Cities Face
In addition to lacking access to the types of eviction data that cities want and need, cities face many barriers in obtaining this data, including:
Lack of partnerships: Partnerships, most notably with courts, are necessary to gain access to eviction data. These partnerships require relationship-building between city agencies and the courts. Partnerships are also critical to address staffing and resource constraints that many municipalities are facing.
Lack of coordination: Many cities do not have a centralized department or agency warehousing and managing available eviction data. Further, relevant stakeholders, including community organizations, landlords and tenant organizers, often are not in communication with cites regarding the data they collect or receive, which may create the perception that data is unavailable.
Need for data quality standards: Even when accessible, the quality of eviction data varies greatly across jurisdictions, making it difficult to aggregate eviction data or to align diverse data sources. Without uniform data standards detailing how eviction data should be documented and described, data sources can follow different naming standards and formats, use different software platforms and have varied levels of accessibility.
State interference: States can provide funding and incentives for local governments to maintain and share data from the courts, but some cities face challenges in proactively collecting and sharing data due to state preemption. Some states preempt city governments from being able to pass ordinances to collect property ownership information (e.g., establishing a landlord registry).
Addressing Data Gaps: Promising Practices from Cities
Over the years, and most recently due to the COVID-19 pandemic, some cities have worked to overcome barriers to accessing data that can inform their eviction prevention efforts.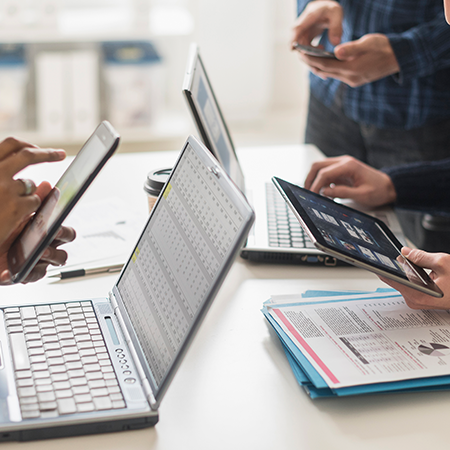 Louisville, KY
Louisville established a historic data-sharing agreement with the court system to allow for real-time eviction data updates and coordinate with community partners on eviction data being collected.
The Office of Performance Improvement in Louisville, KY developed a historic data-sharing agreement with the Kentucky Administration Office of the Courts, to increase the frequency that eviction data is received from the court. The new, two-year memorandum of understanding allows the city to receive real-time access to forcible detainer eviction cases for Louisville-Jefferson County from the courts' centralized database, a large leap forward from their previous agreement to receive quarterly static eviction filing reports.
The city has established open channels of communication with its government, community and university-based partners regarding the current eviction data that they receive from the courts. Together, these groups are collaborating on what data each organization is collecting in their outreach efforts that can be used to augment court-based datasets.
The city and its partners are currently using this data to inform door-to-door outreach to households that are facing an eviction filing and are incorporating evictions into social determinant of health metrics.
Grand Rapids, MI
Grand Rapids collects program efficacy metrics and implemented data quality standards.
The City of Grand Rapids, MI developed an Eviction Prevention Pilot Program, a three-year program that leveraged existing resources and underutilized funding streams, to stem the tide of evictions in Grand Rapids resulting from non-payment of rent. The pilot program uses data collected by the Michigan Department of Health and Human Services, Salvation Army and court records to inform program metrics. The city contracted with Métrica, Inc. to measure the program's effectiveness in improving housing stability, reducing the number and rate of evictions in the city and helping tenants avoid multiple evictions. Métrica staff met with each organization, providing data early in the process to help streamline the data collection process and improve each organization's data quality standards.
Through collected metrics, the program was able to identify that the majority of households served in the first year of the program were headed by Black women between the ages of 25-45, and that Grand Rapids' Hispanic population was potentially underserved and should be prioritized in the future.
Memphis, TN
Memphis increased capacity by establishing community partnerships.
The City of Memphis, TN and Shelby County developed a joint emergency rental assistance (ERA) program that includes a data-sharing agreement with the local court system. Getting real-time access to the court's data has allowed ERA program administrators to identify neighborhoods with increased eviction activity, which they use to better target outreach to landlords and tenants.
ERA program administrators have been able to use this data to build relationships with large apartment complexes, allowing them to directly engage with tenants onsite. Additionally, the city and county have contracted with multiple organizations to expand tenants' access to legal services, including partnering with a local legal services nonprofit and enlisting faculty and student volunteers from a nearby law school.
What Can Cities Do to Increase Access to Eviction Data?
As Representative DeLauro stated, the time to invest in federal infrastructure, bolstering the collection of eviction data, is now. At the local level, there is also a lot that cities can do to decrease eviction rates and mitigate harm in their local communities. 
Cities can deploy these strategies to increase their access to eviction data:
Establish data-sharing agreements and partnerships with courts, community-based and legal-aid organizations.
Build upon existing relationships with other governmental and community partners to aggregate and align potential sources of existing eviction data.
Institute uniform data quality standards across organizations working in partnership.
Partner with community-based organizations and universities to increase data analysis capacity.
Begin collecting eviction program performance metrics.
The National League of Cities and Stanford Legal Design Lab's Eviction Prevention Learning Lab (EPLL) is a nationwide, peer-to-peer network for cities and their partners to gain exposure to best practices, policies and tools to prevent evictions.
New America's Future of Land and Housing Program and DataKind's Eviction and Foreclosure Data Tool Project will equip local leaders with open tools that will help them steward and analyze eviction and mortgage foreclosure data.