In New York State Rifle and Pistol Association v. Bruen the U.S. Supreme Court will decide whether states and local governments may prevent persons from obtaining a concealed-carry license for self-defense if they lack "proper cause." The State and Local Legal Center's amicus brief asks the Court to rule in the affirmative.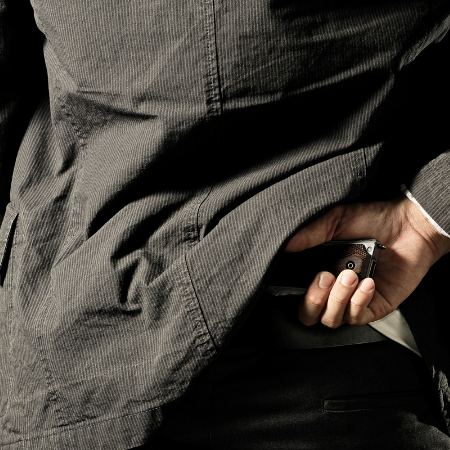 In 2008 in District of Columbia v. Heller, the Supreme Court held that a "ban on handgun possession in the home violates the Second Amendment." The Supreme Court has never opined on whether and under what circumstances a person may possess a gun outside the home.  
Per New York state law, to carry a concealed handgun for self-defense purposes a person must show "proper cause." New York case law requires an applicant to "demonstrate a special need for self-protection distinguishable from that of the general community" to satisfy the proper cause standard. The challengers in this case want to carry a concealed handgun but lack proper cause.
The federal district court ruled against the challengers based on Second Circuit precedent. In a very brief opinion, noting that same Second Circuit case, the Second Circuit affirmed.
In Kachalsky v. County of Westchester (2012) the Second Circuit held that "New York's handgun licensing scheme . . . requiring an applicant to demonstrate 'proper cause' to obtain a license to carry a concealed handgun in public" did not violate the Second Amendment. In Kachalsky, the Second Circuit applied intermediate scrutiny and upheld New York's law stating: "New York has substantial, indeed compelling, governmental interests in public safety and crime prevention," and "the proper cause requirement is substantially related to these interests."
The SLLC amicus brief notes that "the law has long permitted prophylactic regulation that reduces the likelihood that individuals will carry firearms in public for an improper reason." It notes that "[a]lthough many individuals carry firearms for proper purposes, in areas riven by gang- and drug-related crime, all too often firearms on the streetscape lead to violent confrontations and endanger officers on patrol." It points out "[a]bsent a requirement that licensees show particularized need to carry concealable firearms, licensing laws could do little to stop a proliferation of concealed weapons on the streetscape." For these reasons, the brief argues that "a requirement that those who seek to carry handguns in public demonstrate particularized need imposes no undue burden on Second Amendment rights."
Larry Rosenthal, Chapman University School of Law wrote the SLLC's amicus brief which the following organizations joined:  National League of Cities, U.S. Conference of Mayors, International City/County Management Association, Major Cities Chief Association, National Police Foundation, and National Association of Black Law Enforcement Executives.